God bless you Mrs. Minerva. 😇☕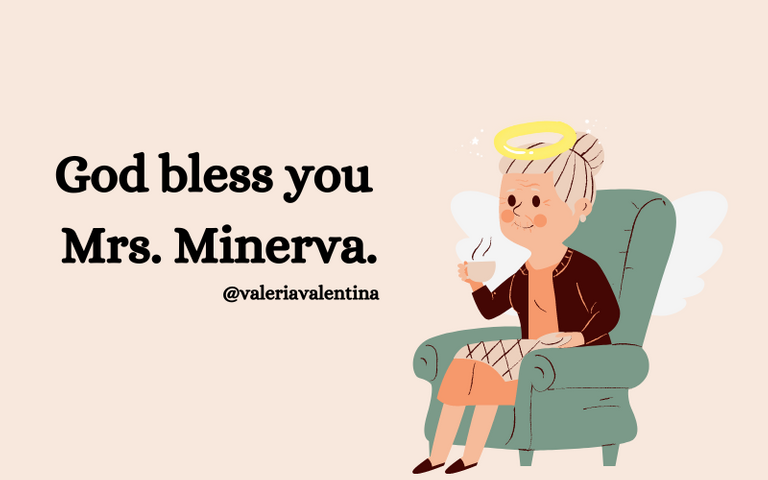 It's my first day of work, I got up early to be on time and make a good impression, it was 7 am and I was going to prepare my morning coffee made from some delicious coffee beans that an aunt sends me from her town, but oh, surprise!, my coffee grinder doesn't want to function, I don't know what's wrong with it and I don't have time to find out. "Great way to start the morning and my first day of work" I thought, "these things only happen to me and Daffy Duck".
For me, it is essential to drink coffee in the mornings so I had to find a way to prepare my coffee or get one in the shortest time possible, no matter what it takes. Going to my first day of work without drinking coffee was not an option, so I started to think in a hurried way what I could do. Buying one already prepared in a store nearby was my first option, but then I remembered that the stores do not open until 8:30 am and that made me feel disheartened for a moment, but then I had an enlightenment. One of my older neighbors, Mrs. Minerva, prepares a delicious coffee, she always gets up very early, I could approach her and see if she would give me some of her coffee.
I got dressed as quickly as I could to be prepared and ready, so that after drinking my coffee I would go directly to work, at that moment I was thankful I had chosen a place that was not so far away, but I still had to hurry. I left my apartment, went downstairs (Mrs. Minerva lived in the apartment downstairs) and stood in front of the door of the apartment, with a little embarrassment I knocked on the door.
I was starting to get nervous because Mrs. Minerva didn't open the door or say anything, could something have happened to her?, three minutes had passed and she didn't come out. I knocked on the door again with little hope (my hands were shaking a bit), I was already thinking about leaving to see what I could do, but at that moment Mrs. Minerva opened the door and I saw as if the gates of heaven were opening and she was an angel, the angel of coffee.
As soon as Mrs. Minerva saw me, she smiled at me and very kindly asked me if I needed anything, to which I answered yes, if she could give me some coffee because my grinder had been damaged, she as sweet as always said yes and invited me to come in. I sat down while I waited for her to bring me my cup of coffee, which she did very quickly. She was a quiet and very intelligent lady, I think she understood from my body language that I was in a hurry and nervous, so she didn't try to get much conversation out of me, she just sat there to keep me company.
When I finished drinking the coffee (it was delicious), I thanked Mrs. Minerva immensely while I gave her a hug, she was happy with that gesture and wished me well on my first day of work. As I left, I said goodbye again, quickly went down the stairs and took public transportation to get to work. Check-in time is 8:15 am and I managed to arrive at 7:59 am.
By the time my superiors arrived I was already there, so they proceeded to congratulate me, that made me feel very happy and satisfied. They gave me the instructions to begin my work and I diligently did everything. At the end of the shift, I said goodbye to everyone and went very happy to my building, but not before passing by a very nice convenience store that is near my workplace to buy a box of chocolates for Mrs. Minerva, because I'm very grateful and I know she likes chocolate.
Arriving at my building, I went straight to Mrs. Minerva's door to give her the chocolates. This time, she opened quickly and when she saw me with the box of chocolates, her eyes lit up. "This is for you Mrs. Minerva, I'm very grateful for what you did for me today", I told her, to which she smiled and with her eyes a little teary, hugged me and said "Thank you child, not many people visit me, I haven't received a gift and eaten chocolate in a long time, thank you very much". When she said that, my eyes started to tear up and I hugged her tightly.
After that emotional moment, Mrs. Minerva told me that whenever I needed coffee I could visit her, that she would give me some, to which I replied that it was fine and that if she ever wanted to go for a walk or needed anything, she could count on me for that.
I was very glad to have made Mrs. Minerva happy, my day started a little messy but ended up being excellent. It was time to go to my apartment to fix some things so I said goodbye to Mrs. Minerva in a very kind way, but not before telling her "God bless you Mrs. Minerva".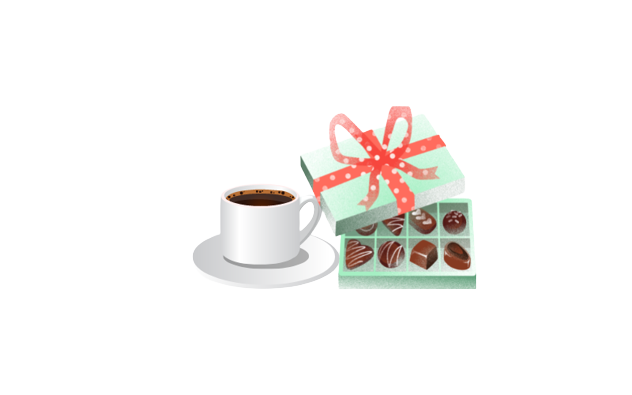 Thanks for reading me 🌻
---
┌───── •ˋˏ ༻✿༺ ˎˊ• ─────┐
All the images in the publication are
of my authorship. Header, banners and
separator created by me in Canva with their
free supplies.
└────── •✿• ──────┘
---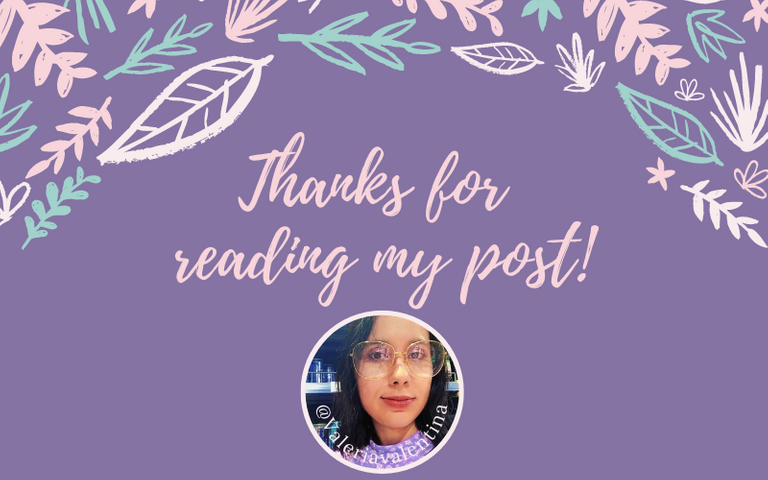 💟

---
---