I Can't Wait For The Real Chaos Launch
We are now just five days into the Chaos pack prelaunch and I have to say it's going very well. Prices seem to be high and what's going to really be interesting is what happens AFTER Prelaunch.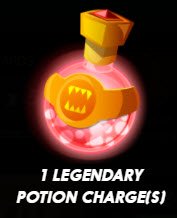 So far we have done nothing besides lock in legendary potions which honestly isn't a bad thing. Soon I'll hopefully be able to pick up some packs for $4 each and put these potions to work! So while it might not seem like much right now we still have 30 days in total to stock up on these potions and get ready to buy some packs and lock in some new cards to do battle with!
---
---