"Control" New Trap Beat Just Dropped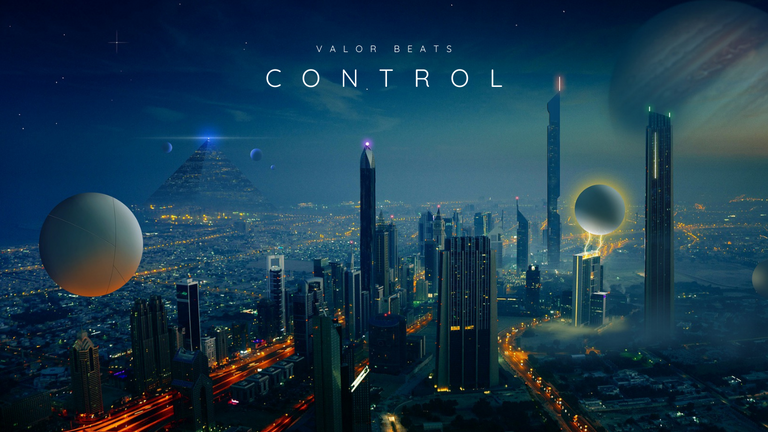 🎼 Control is a new age type trap beat that focuses on the future and a controlling world. As someone commented many of my tracks often feel like movie productions which I think is actully pretty cool and might hold a lot of potential there. I'm really unsure how royalties work on movies but I would imagine it's a half decent pay day!
Again just wanted to drop a shout out and say thank you to all the people here on the hive community for the support. Those likes, watches, listens and shares have helped a huge amount and I'm glad you all are enjoying the music. With that constant effort I'm now pushing over 1,000 plays daily on Spotify and over 500 a day on Amazon music. Apple music is starting to pick up as well. All of that plus the revenue made from hive and those crypto web3 platforms is starting to shape up to some income which is very nice.

🎼 Add/Listen to Control on Spotify, Apple music, iTunes, Deezer, Tidal and more here

LoFi Album Update Again
I got the design back for the main track animation so I'll be starting to put that together this weekend. That means the LoFi tracks and Album should be out middle of this month is what I'm shooting for. It's a pretty big undertaking with a total of I think 16 tracks to be released including Youtube production and uploading it all and cover artwork for each. It should be pretty epic and I'm excited for it!
I'm actully curious to see what happens when launching a 16 track Album over a single track once a week. 16 tracks would have covered releases for me for four months! While this is a one shot deal so you can see how a pretty big project it really is. But hey you never know until you try right?
Enjoy the latest track and as always I enjoy the constructive feedback and support it means a lot.
---
---