Why Music Artist Should Be Using Web3/Crypto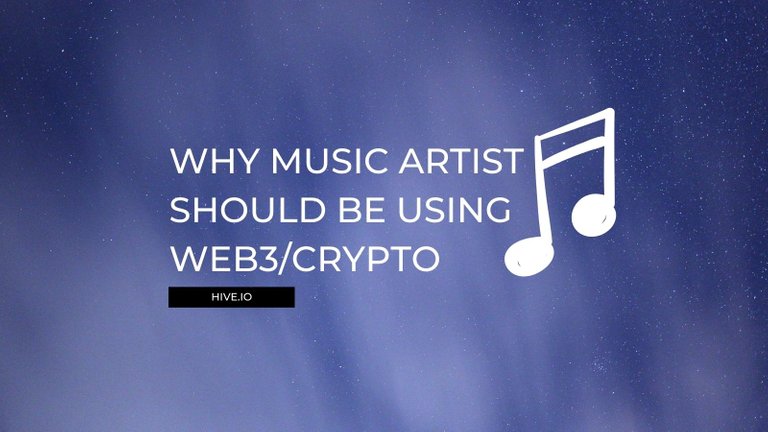 Why Music Artist Should Be Using Web3/Crypto
When it comes to music things have drastically changed for music artists. What was once a very get discovered by a agent and give up a huge amount of your revenue in exchange for them getting you publicity has turned into self made music artists and it's only getting started.
Music artists more than ever have more options to publish and promote their music. They also have more options to monetize their works and create more revenue streams.
Streaming Services
I wrote a blog post the other week about current payouts from streaming services which have pretty much as of the last 2-3 years been much of the income many artists make only because of lockdowns and supply chain issues.
You can read that article here
As you can see the revenue for streaming is very low and it's pretty crazy but apple is leading the way in terms of revenue generated. Anything under 1 cent per play is rough. When a music artist sells a MP3 copy of their song for $0.99 on iTunes they actully only get $0.67 of that roughly. But even that means 67 plays of the song on a streaming service to make that much. You can quickly start to see how it's a big numbers game for streaming.
What happened next was the biggest adoption of NFTs and Music ever as a way to start building new revenue streams from the music they produce. Before that revenue came from the below and in comparison to the evolution of web3 we can see why more and more music artists are starting to wake up and use these platforms.
Other Revenue Sources
Merch
Song buys, CDs, cassette and vinyl
Concerts / Ticket sales
Events
Web3
NFTs (NFTTunz) (NFTShowRoom)
Content creation
Video (3Speak,dtube)
Social Media
---
---