Hive Power Up Day - June 1st 2023: Radiate Sunshine in June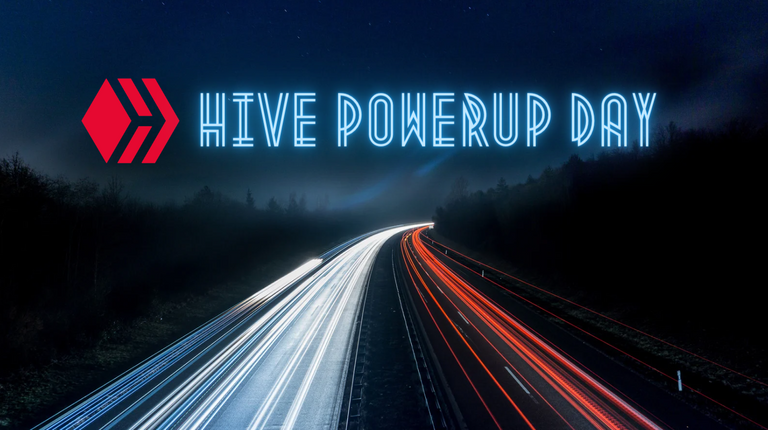 Hi all, it is 1st June 2023 and it's Hive Power Up Day today!!!
I have participated in Hive Power Up Day since October 2022, the journey since then had been phenomenal. I still remembered how I started with 315HP back then when I first participated in this program. Would like to take this chance to thank all the people whom have supported me and also those whom I get to know along the way in my Hive journey. After learning a painful lesson in April which cost me the opportunity to Power Up, I prepared early in May and also for this month to ensure I am ready to Power Up.
Hive Power Up Day, What is it?
Hive Power Up Day occurs on the first day of each month where people come together to stake their Hive to become Hive Power. Through this, our account gets powered up.
Power Up?
By powering up our account, what does it bring?
Increase our influence in the block chain, in terms of voting power on content, witnesses and proposals
With a much higher Hive Power, we get more curation rewards and improve our earnings.
Passive earning of 3% per annum


My Power Up for June 2023
At start of today this is the amount of Hive/Hive Power I have:

Let's add some power!!

Hive Power Up Month May 2022
It was a hectic month for me in the month of May but I continued to pursue on with ensuring that I continue writing. Throughout the month, I have gained a total of 287HP, thank you to all for the support given to me from the Hive community.
I am so glad that I have manage to publish minimally 1 post per day to obtain my Hive PUM Badge alongside 56 others whom also obtained the badge.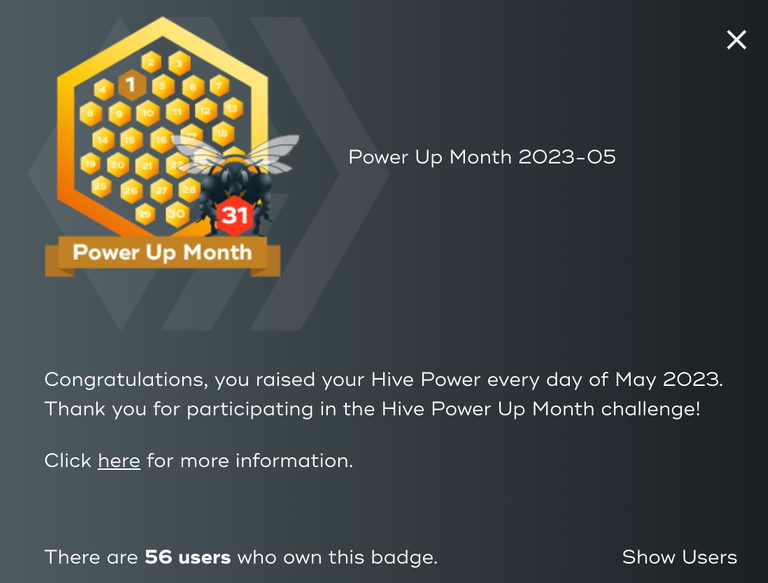 And here is the progress I made in May 2023.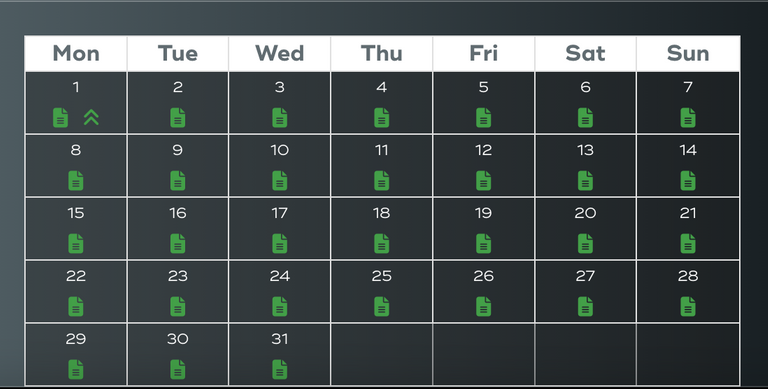 Concluding
A good rebound in May after that blunder in April. I am so glad I am back to more consistency in doing Power Up Month. Hive has been such an amazing thing thus far, allowing me to meet many people, learn new things about gaming/hobbies and to even learn about life.
While everything at start was a little tougher, now the momentum keeps coming and I will continue to support this amazing community.
Until next time, see you around!
Communities/Play2Earn Games
Check out the following communities and play2earn games that I am in.
Hive-Pizza: Hive-Pizza DISCORD
An active gaming and creative arts crypto community on the HIVE blockchain and part of PIZZA guild. Popular cryto games such as SPLINTERLANDS, RISING STAR and HASHKINGS are actively discussed in this community. Many events are being organized from time to time.
Splinterlands: Start playing Splinterlands
Rising Star:Start playing Rising Star
---
---