Amazing weekend with mountain club Crazy Bears Part 1
Hi there Hive Family,
This time I decided to stay a little bit more in the mountain. Usually I do one day trips. This time it was Friday to Sunday, 3 days in Rhodope Mountains.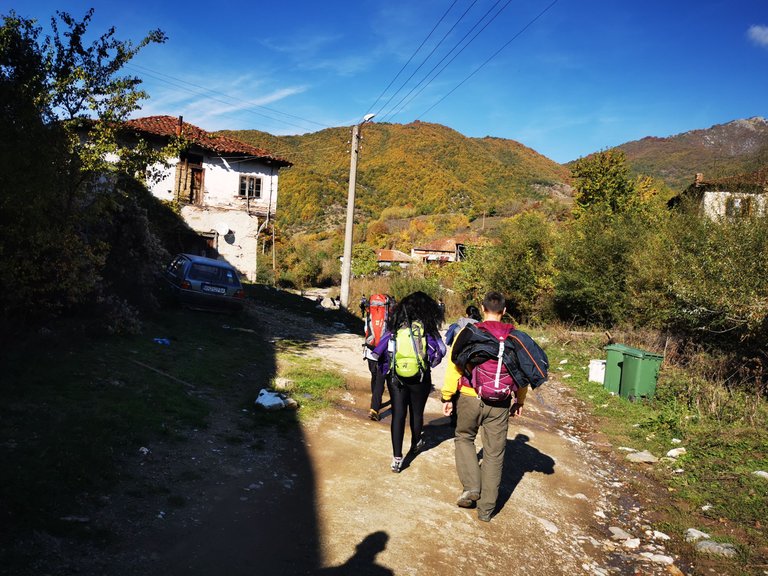 Me and a Friend of mine who already went a few times with this mountain club, invited me to join and see if the club would be to my liking.
We started our hike from the village of Goleshevo. Everything is very near to the border of Greece. Here are some of the Crazy Bears.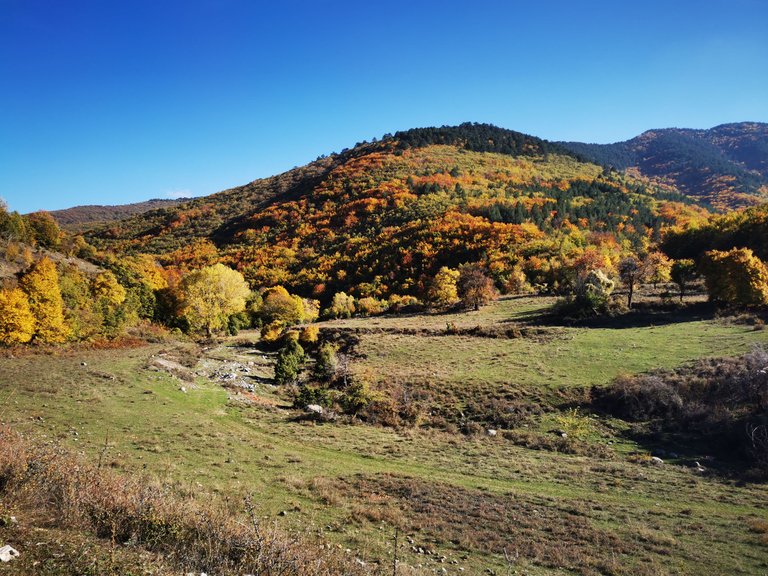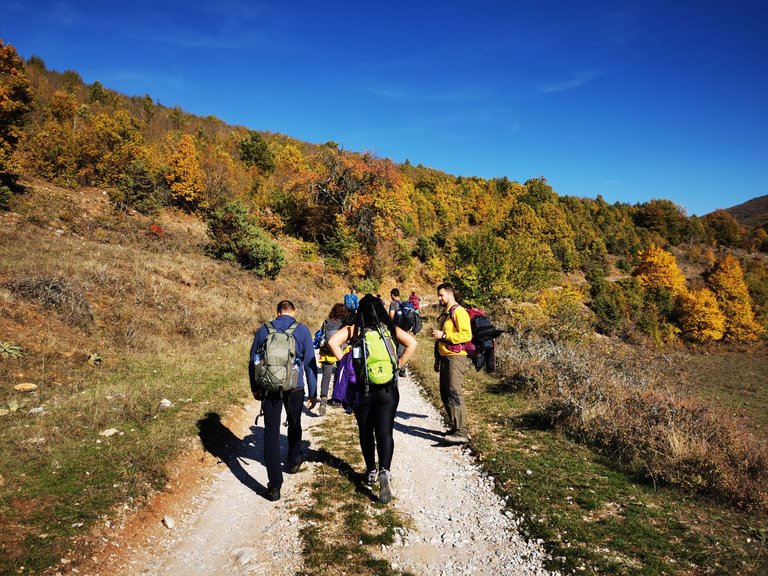 The plan was, we reach Lodge Slavyanka by dark and take good night sleep before Saturdays main adventure.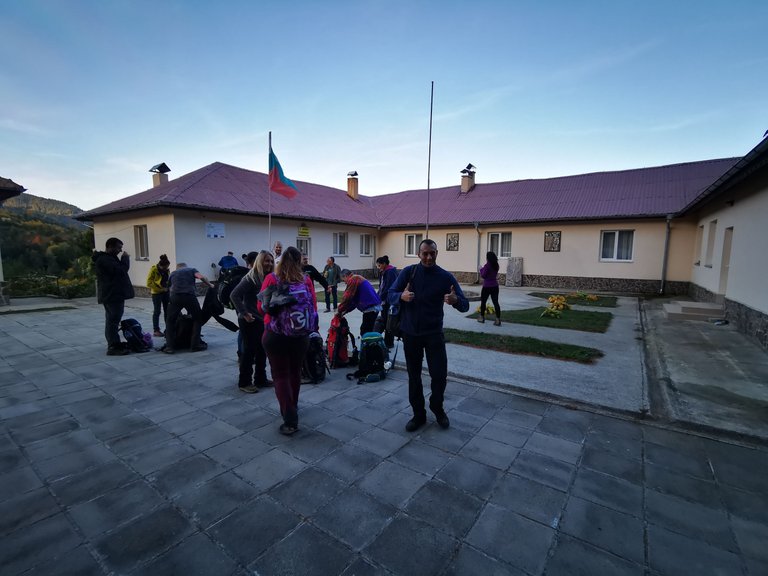 We reached the Lodge in approximately 3 hours of normal walking.
Here we wait for everyone to gather and decide whom with whom is going to be coupled for the night.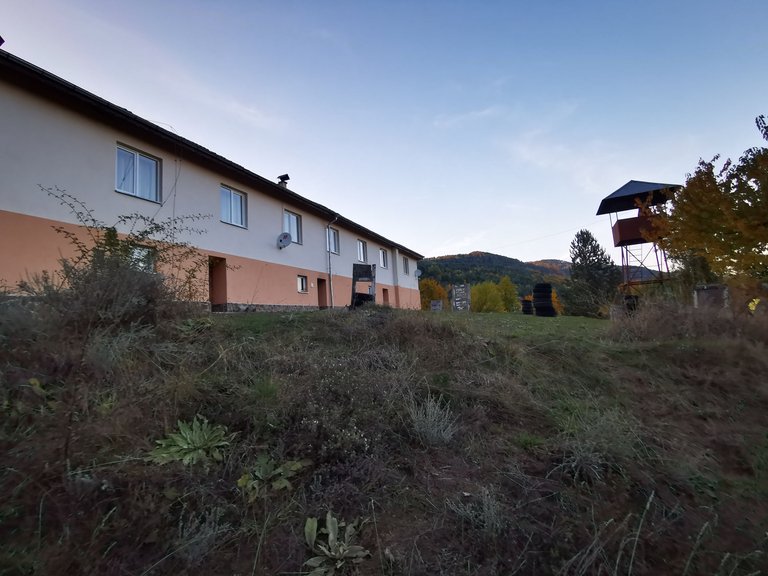 This is the back of the main building. It has a watchtower. I loved it.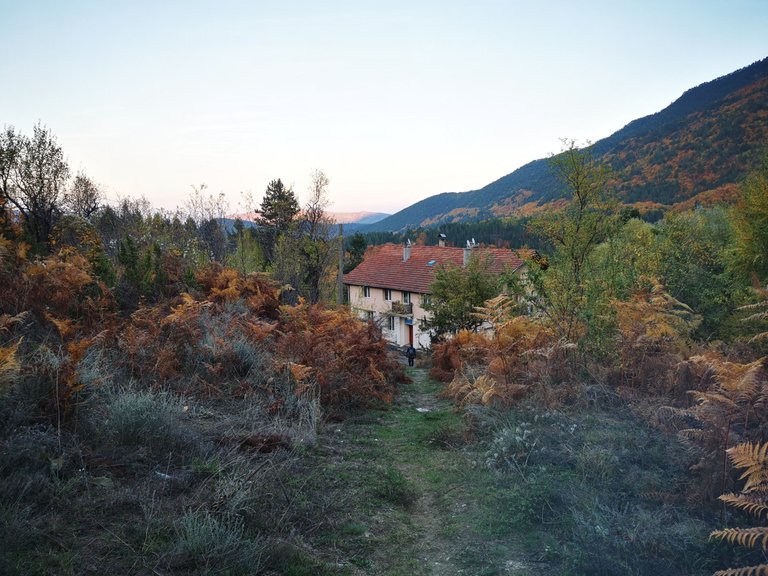 This is the lower buiding, also called Officer Hall. The whole terrain was once built to accomodate soldiers and protect the border. We were going to spend the night there.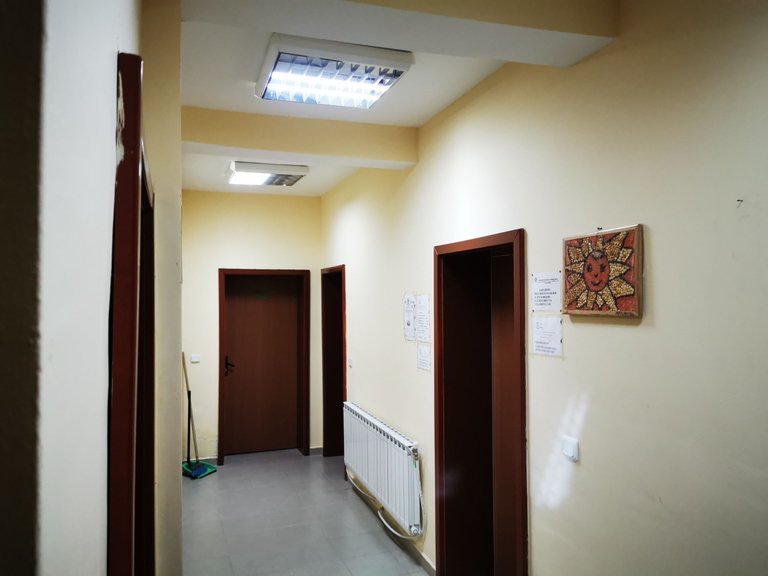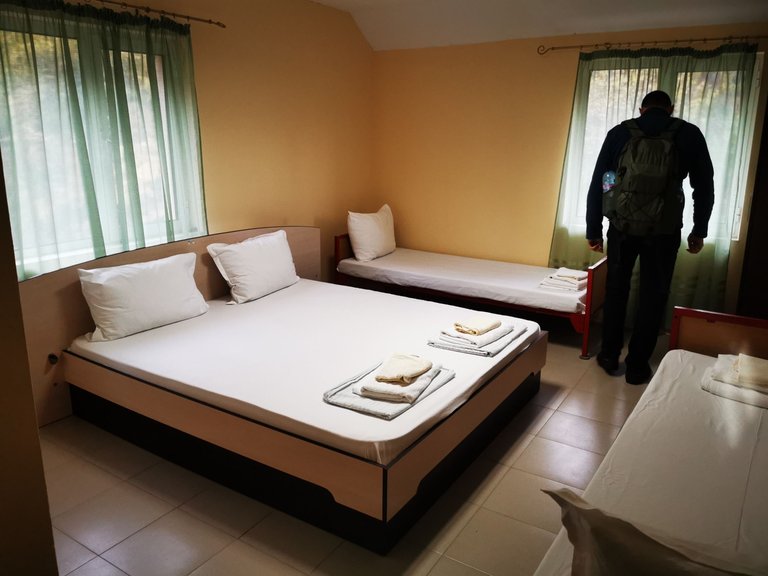 Recently renovated, it felt like a hotel room rather than a Lodge.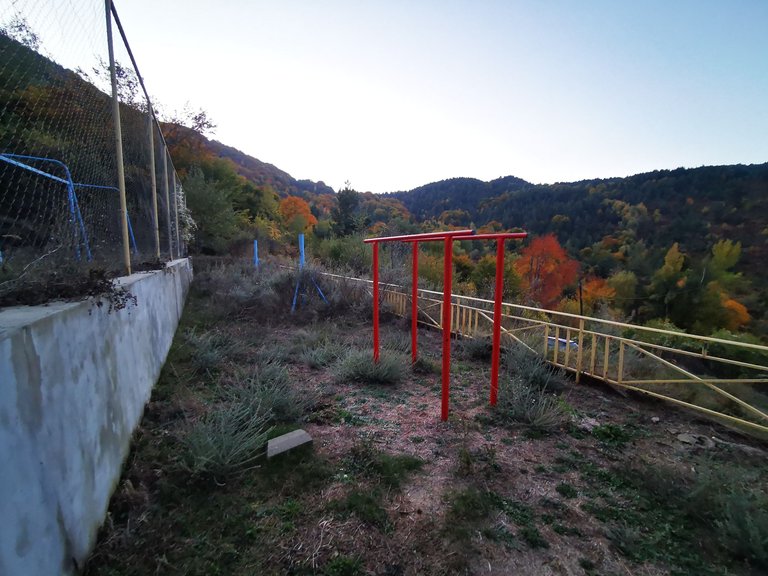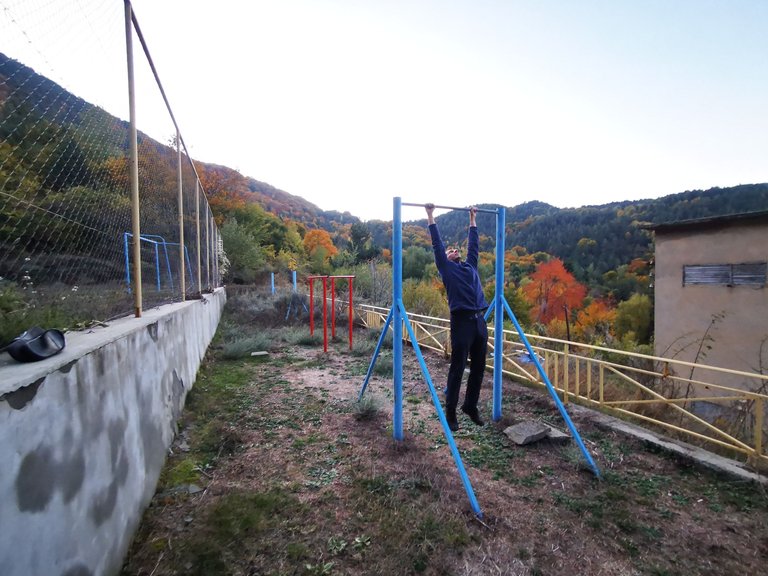 Of course, old school outdoor workout facilities are a must. We trained a little bit before supper.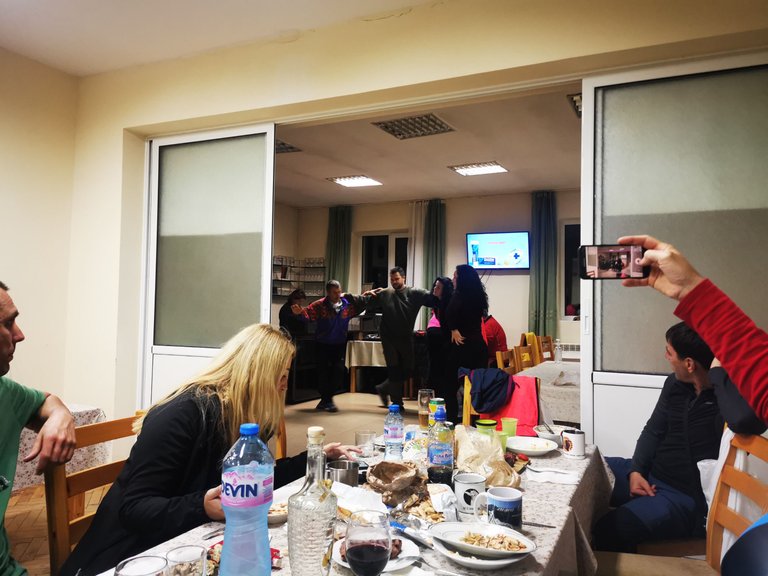 The rest of the night in a nutshell. Food, wine, and dancing. We had tons of fun.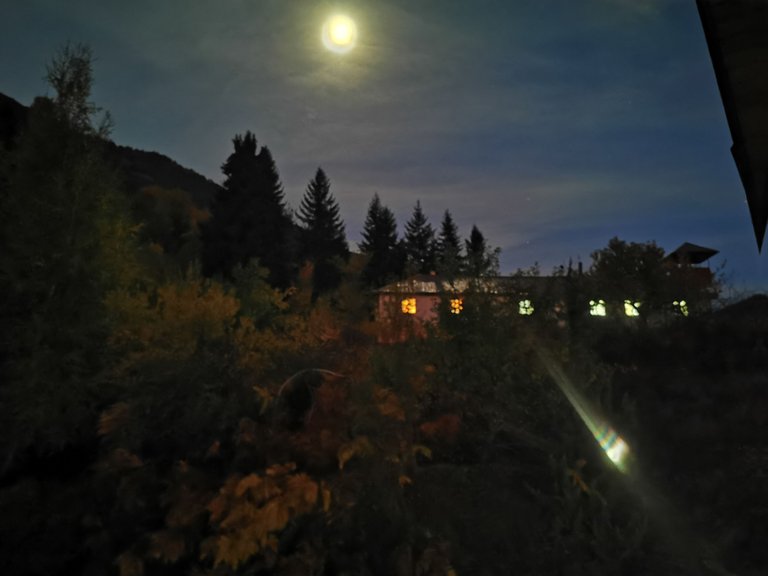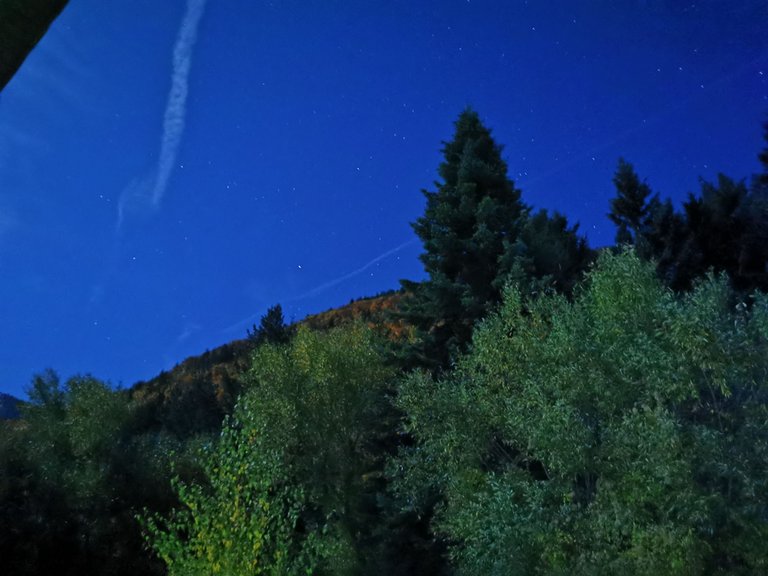 Some night photos before going to sleep. The weather was chilly but very clear.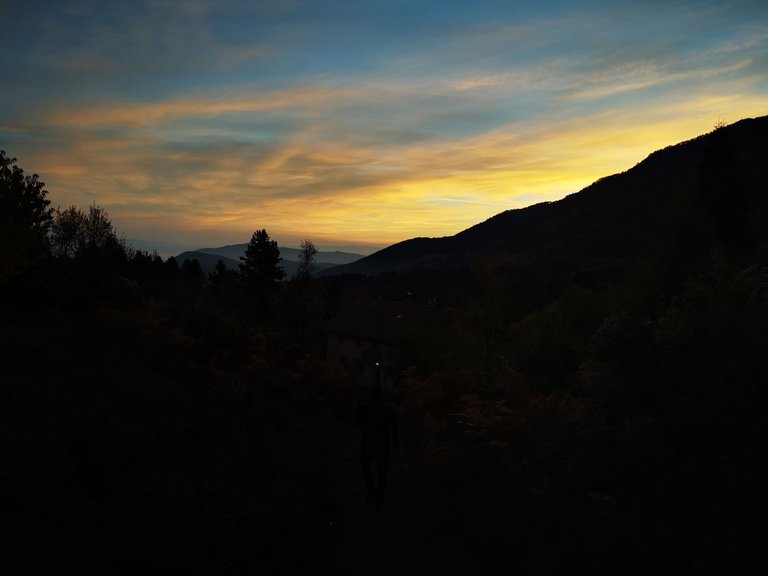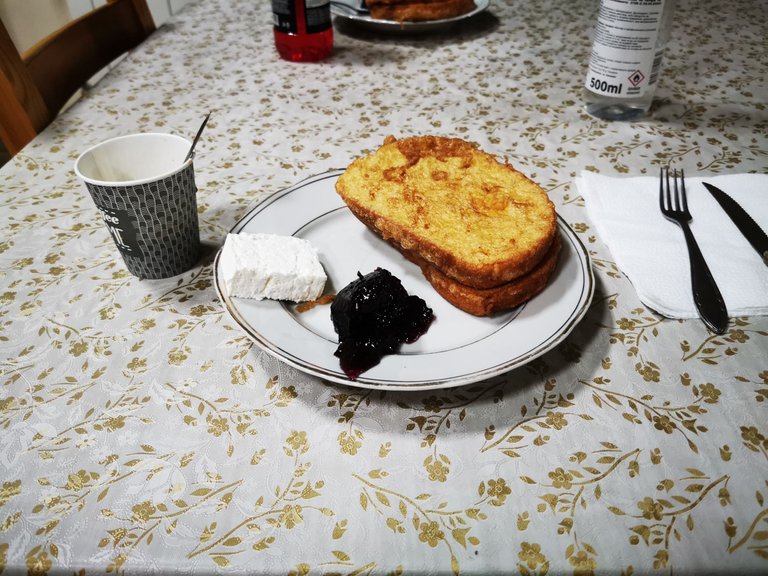 Time for sunrise breakfast before heading off.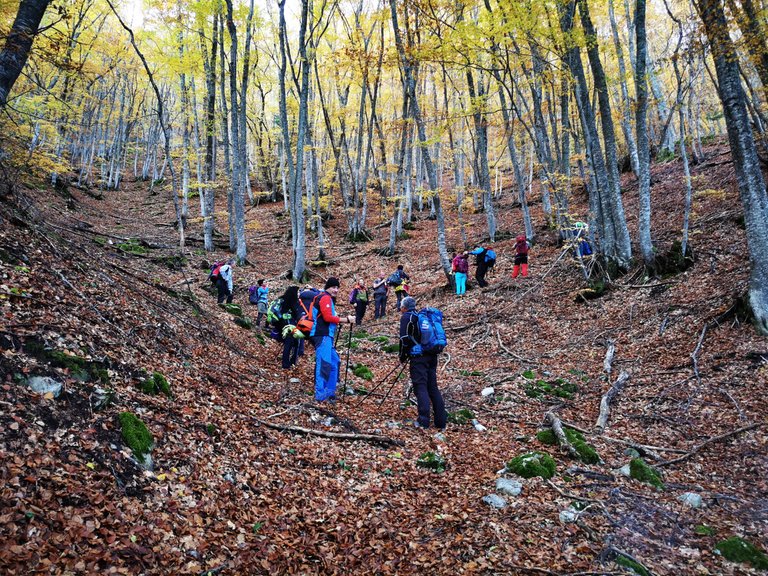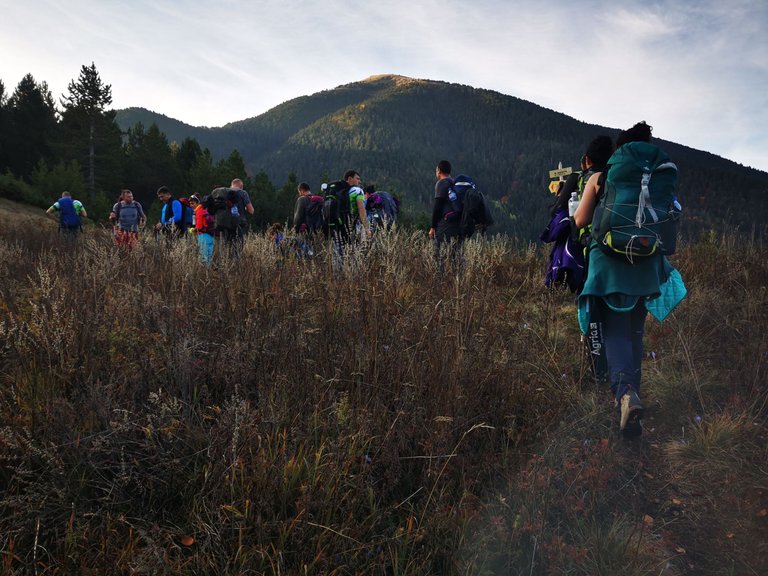 The Crazy Bears autumn ascending.
The plan is to ascend 2 peaks. Tsarev Peak and Gotsev Peak. Both over 2000 meters.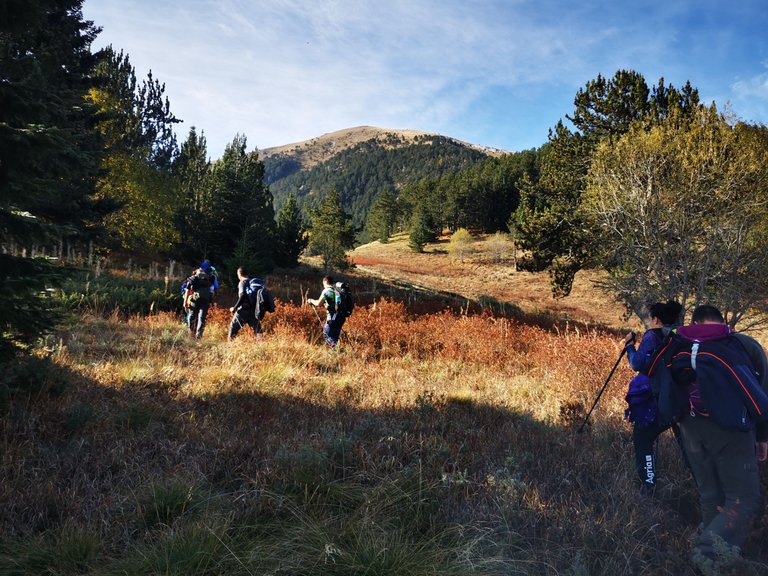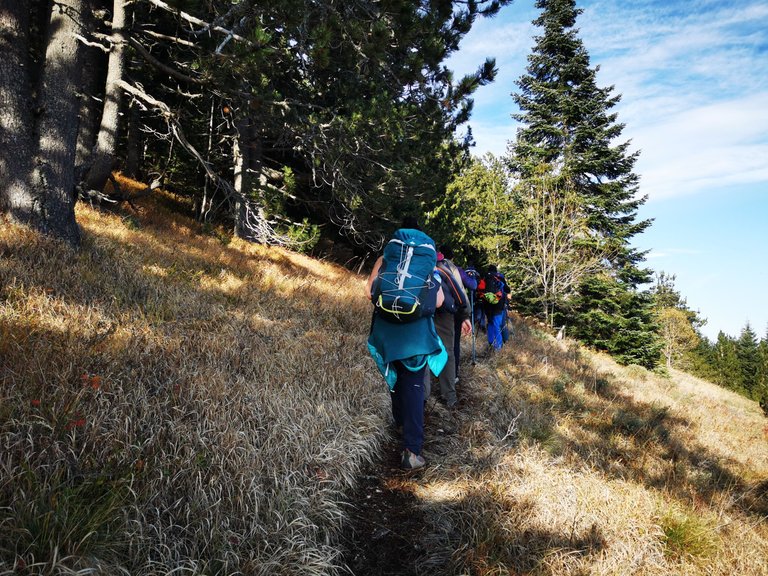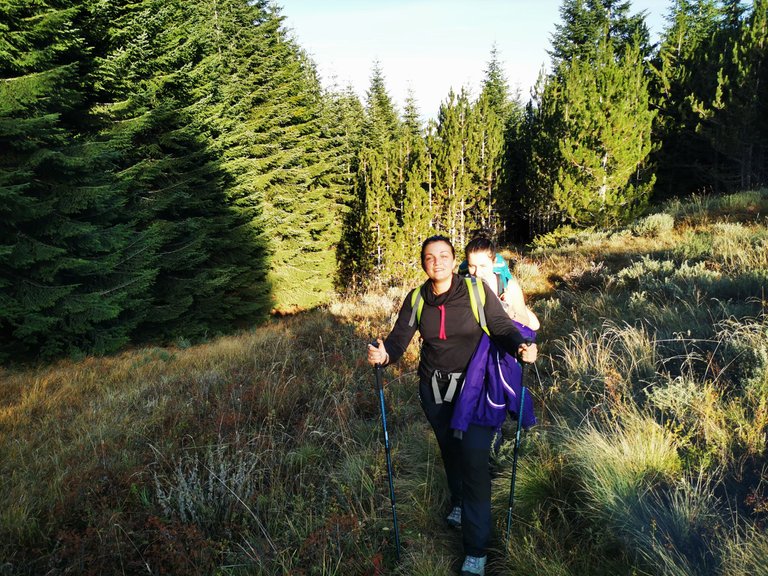 Some more shots of the crew.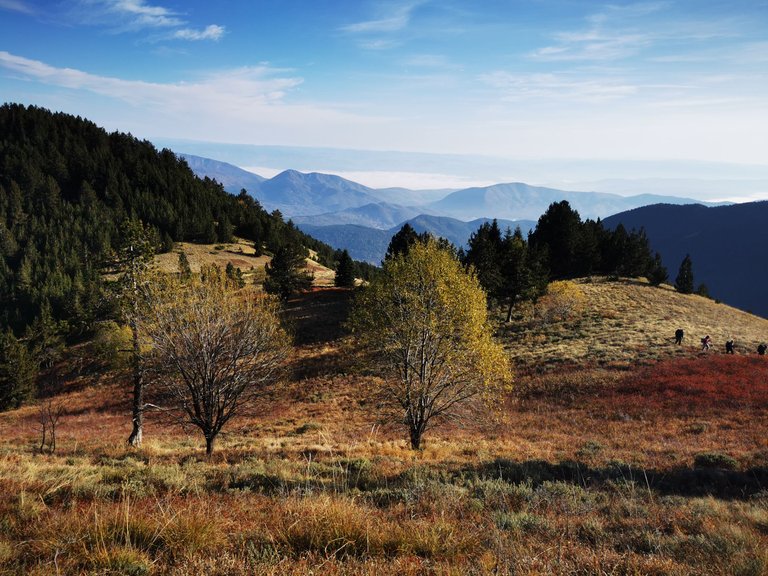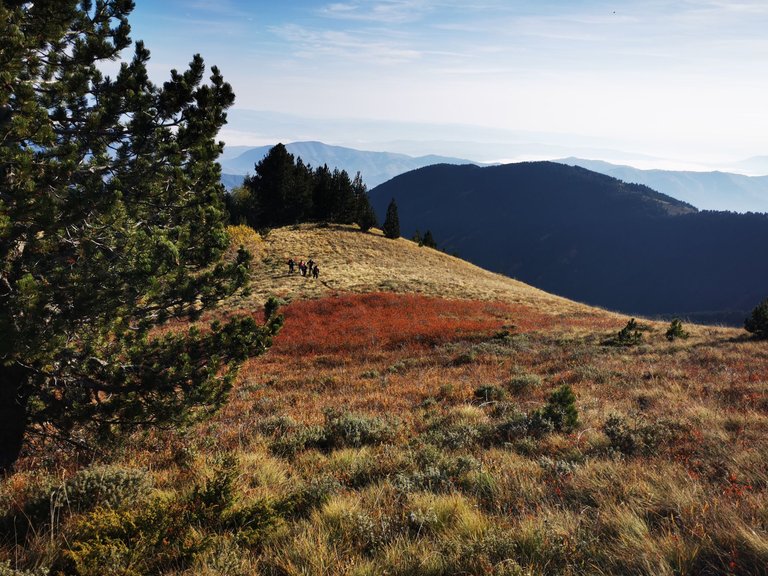 Autumn discovery. Simply breathtaking.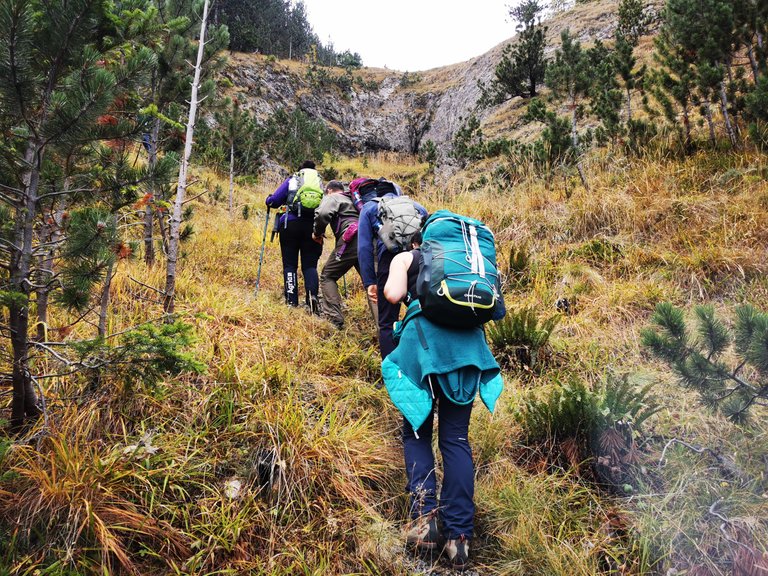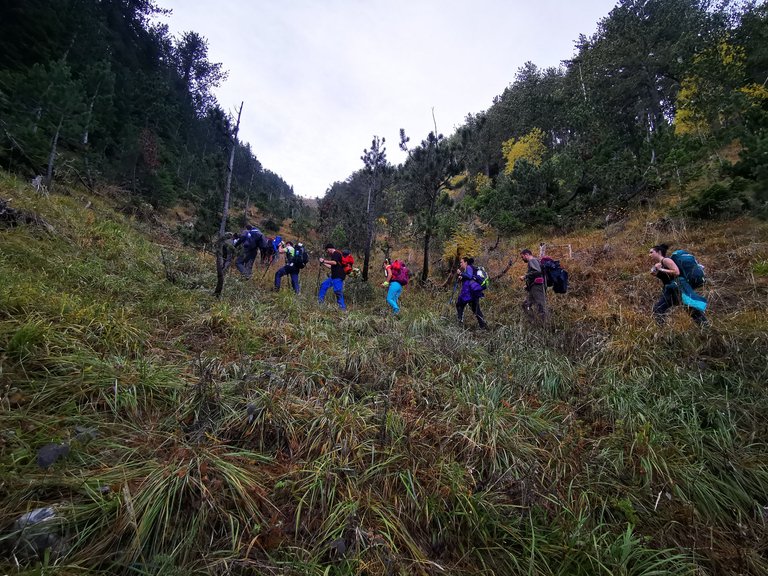 It was a long hike. Over 6 hours. With a lot of positive denivelations.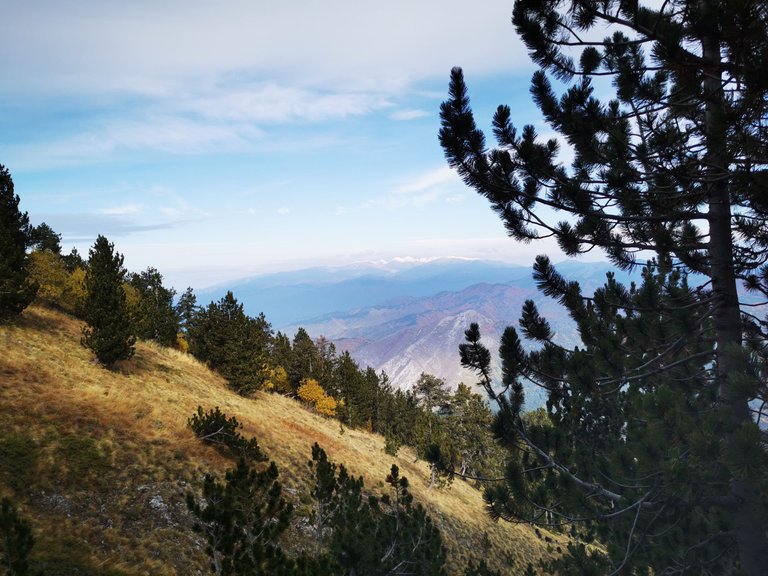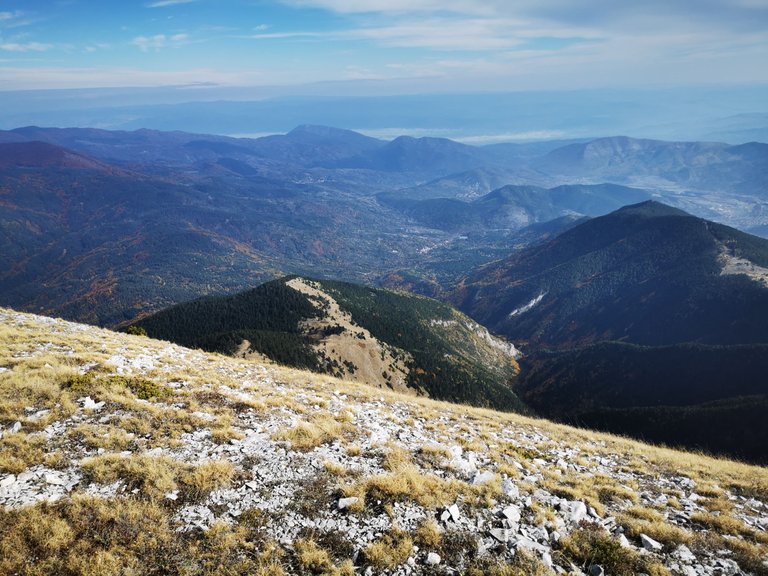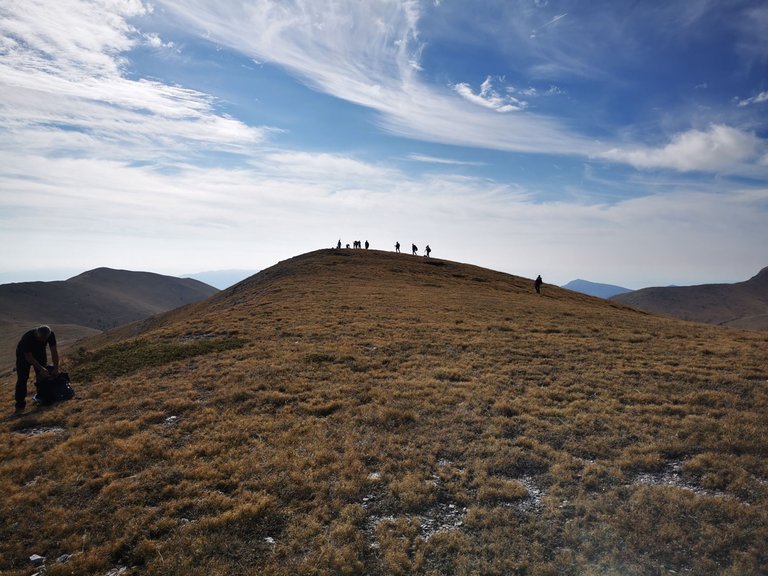 Panoramic views from the top of the mountain. We just need to get around the
either.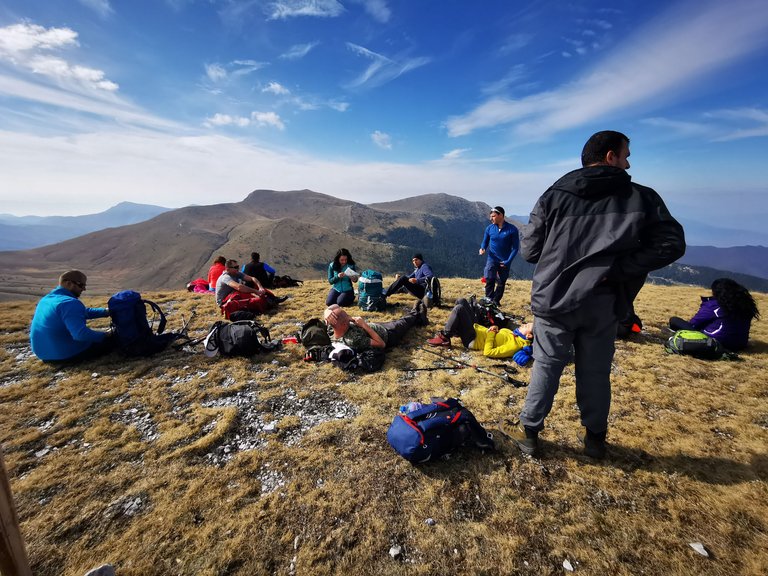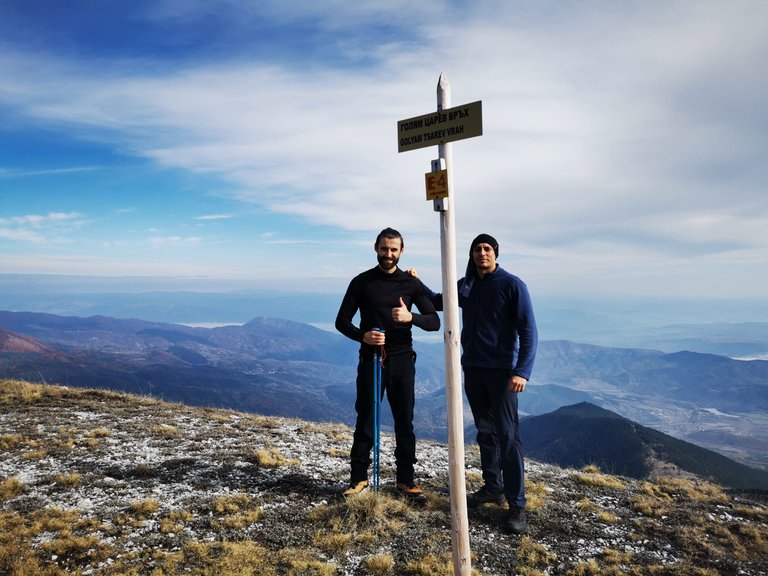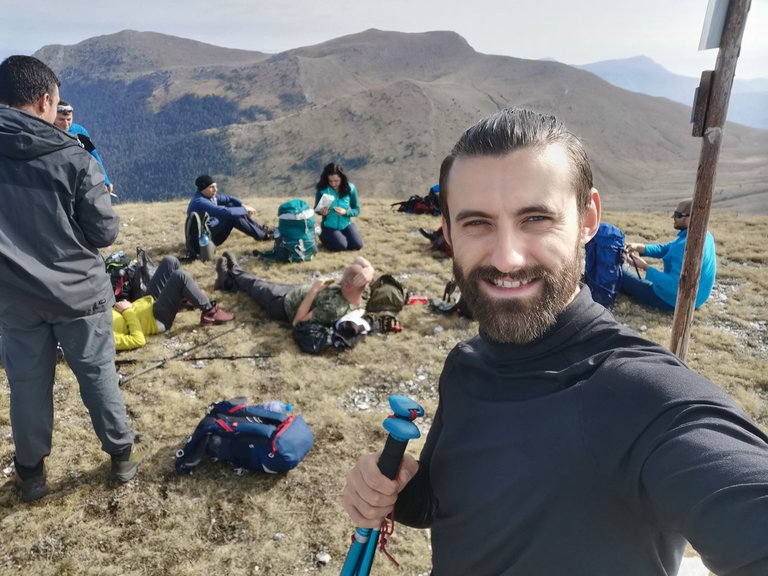 And here we are. Tsarev Peak. Our first destination is reached. We are going to take a break here and wait for the whole group to reassemble.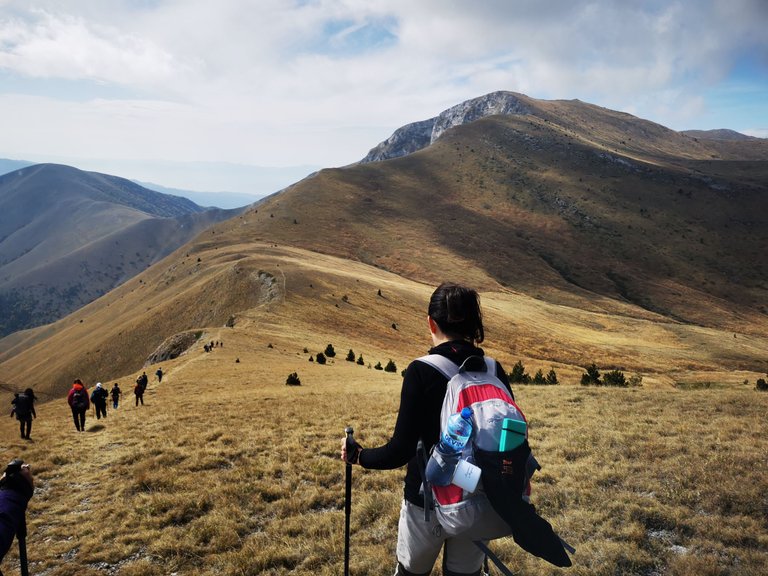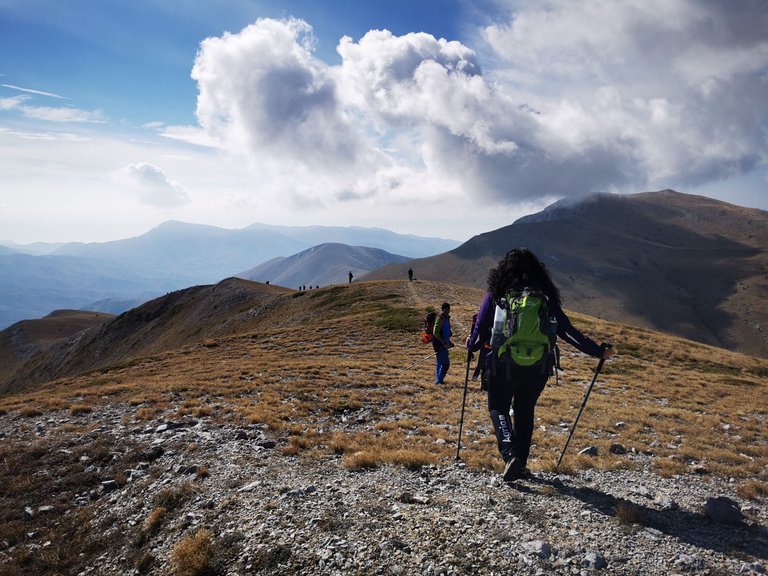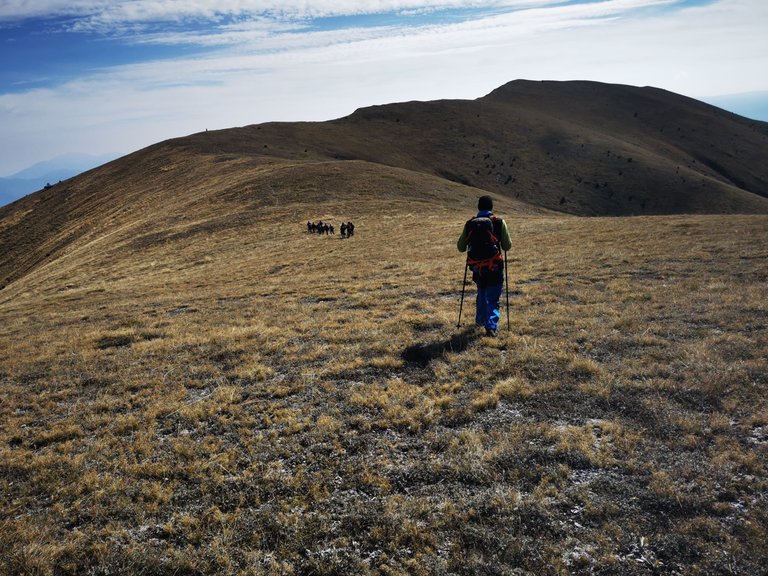 Enough rest. Time to go around the crest to the highest point. Peak Gotsev.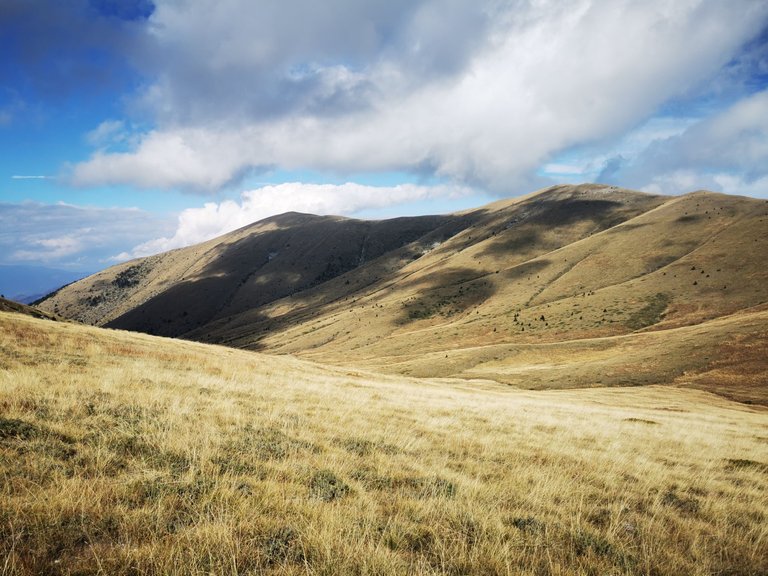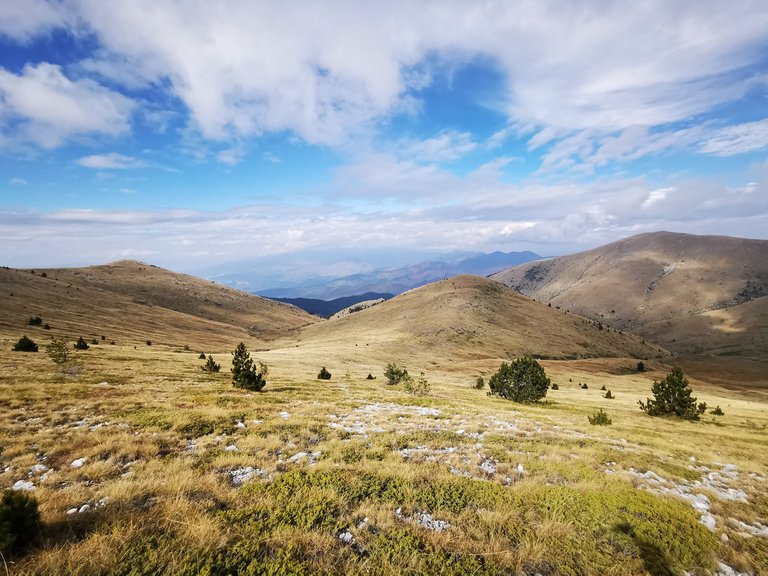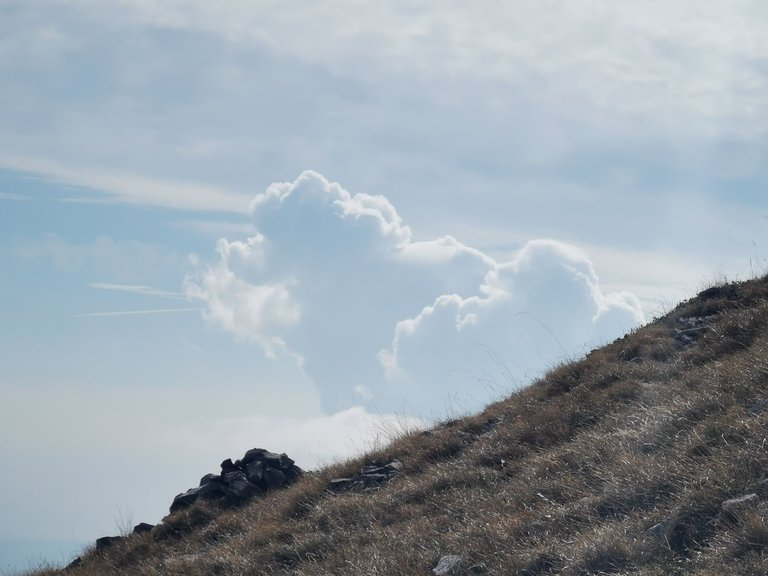 The views are just stunning. The last one looks like a cloud elephant.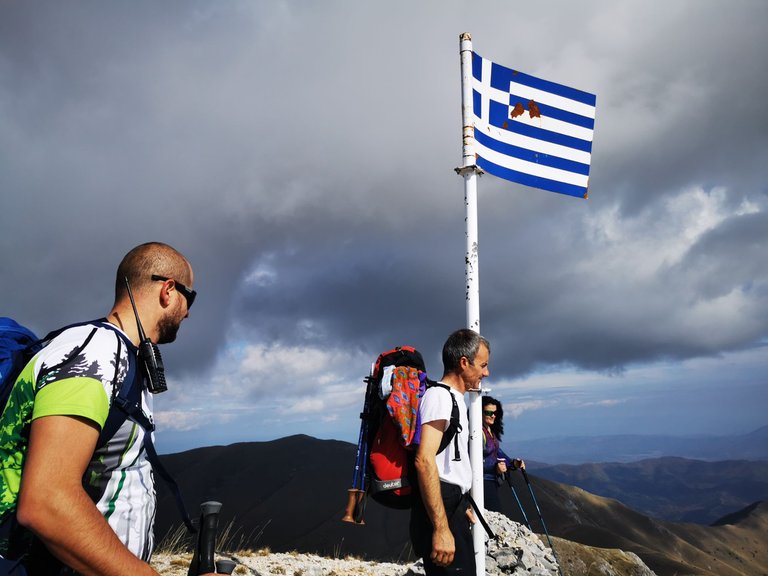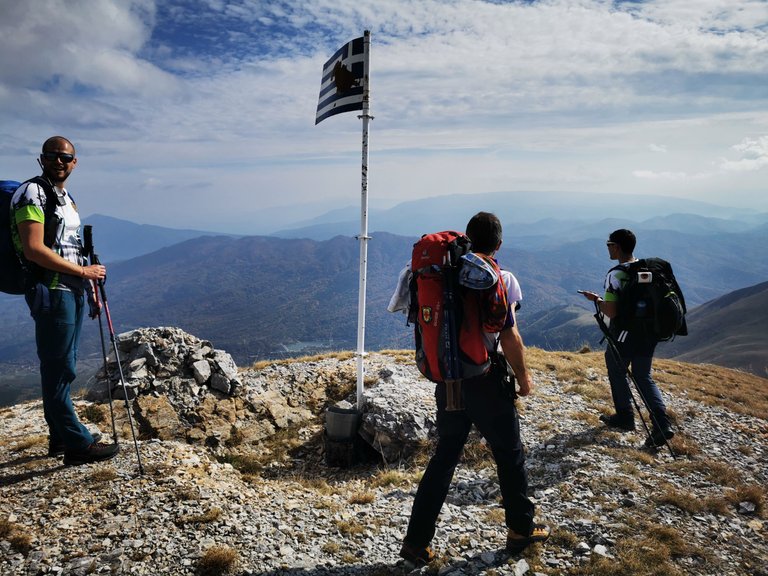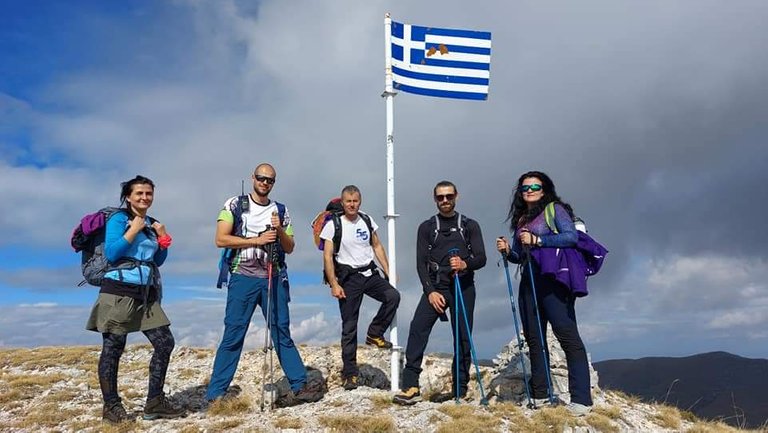 Intermediate point with the Greece flag. We are actually on Greece territory right now.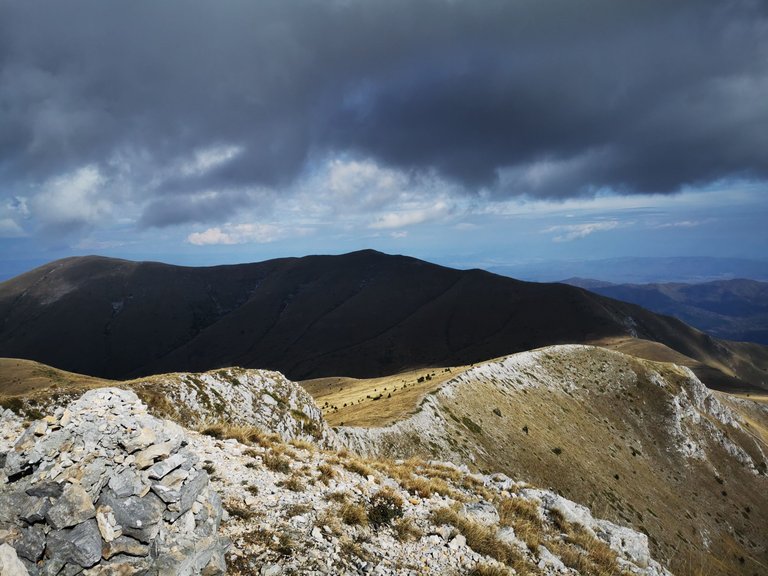 Some dark clouds. Thankfully it didn't rain.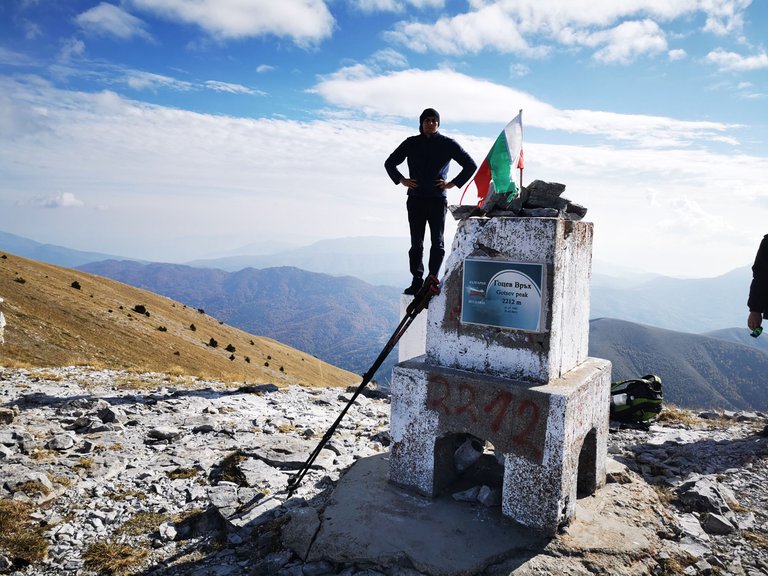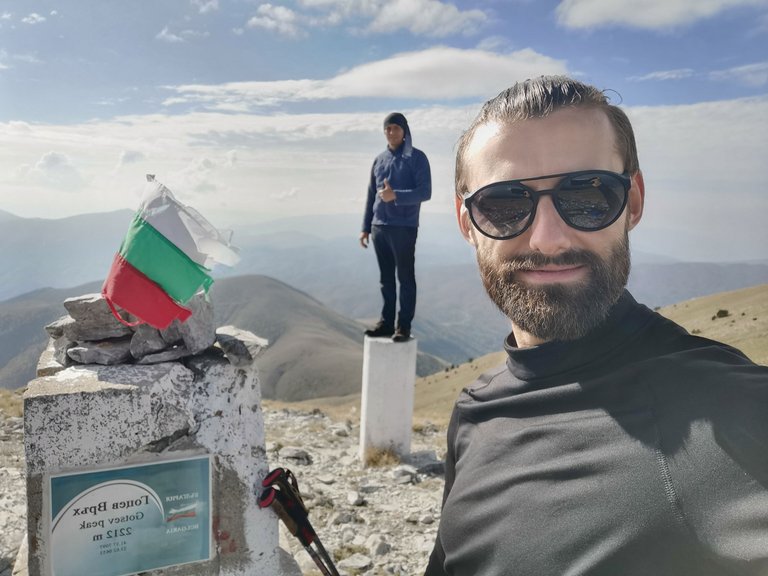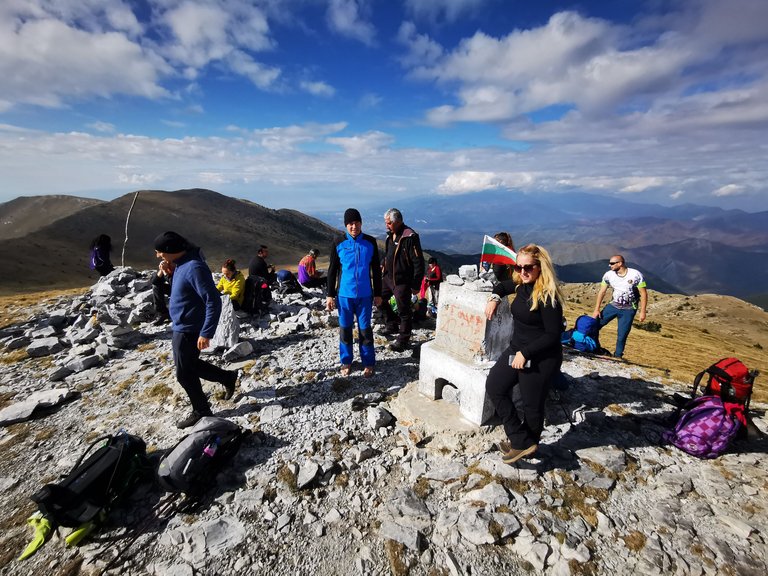 Finally! Gotsev Peak! Panoramic views with the Bulgarian flag. Well done to everyone. It was so much fun. We talked and laughed. Beautiful hike.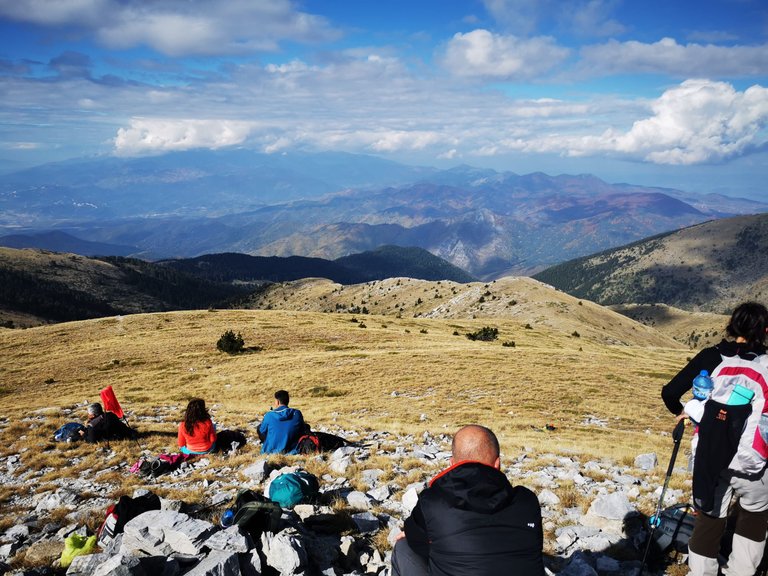 Just taking the time to be thankful and really appreciate those moments in life where nothing really matters. It is just you and the mountain.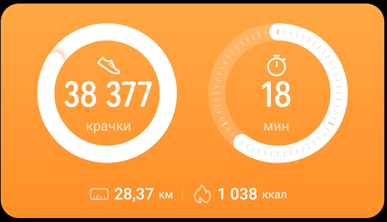 28,37 km and 38K steps in total for the day. Not too bad at all.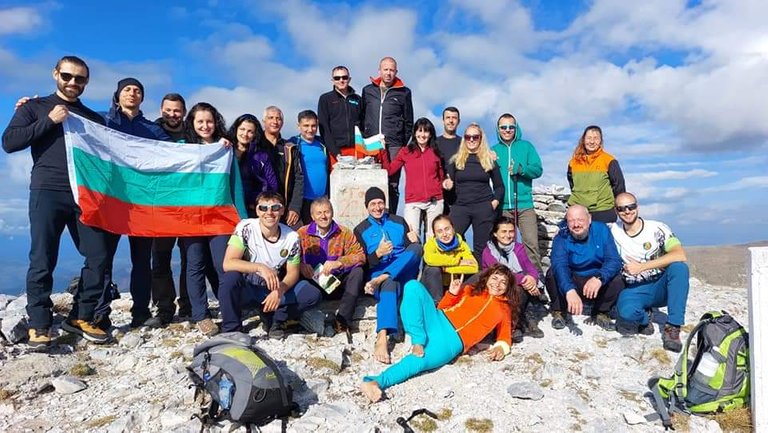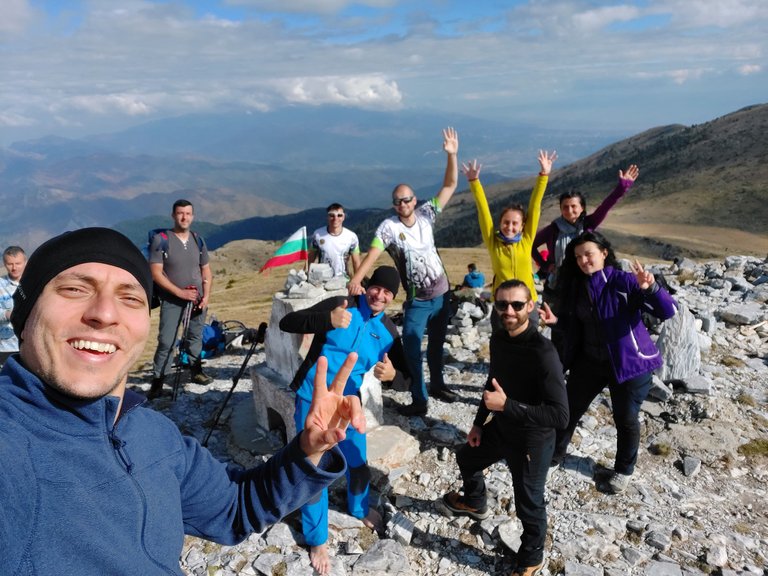 Thank you for visitng my blog 🤗 Have a wonderful day ahead!
Stay happy, be peaceful!
Namaste
---
---

If you decide to support the Bulgarian community growth you can do it by delegating some HP that will be used only for that!
---
---

---
---