Cliff Adventure to Peak Malyovitsa
Hi there Hive Family,
After some intensive ultra runs and speed adventures in the mountain, we decided that it is time for a more adrenaline pumping hike. And what a better place than in Rila Mountain.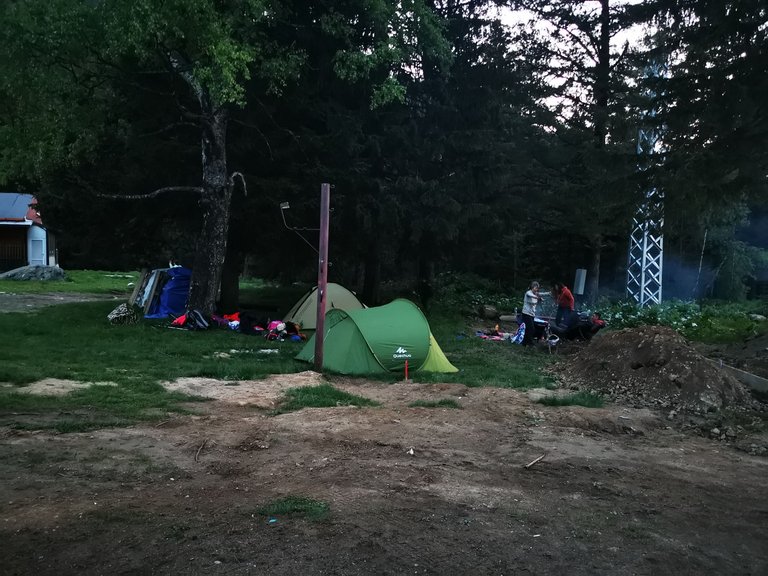 We arrived at dusk and headed for Lodge Malyovitsa for a sleepover. Some people were already done with the dinner barbeque and had their tents ready for the night.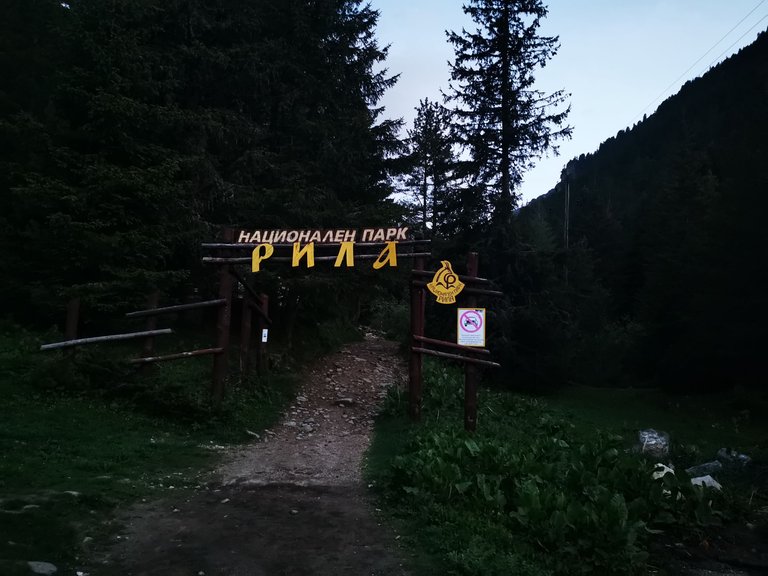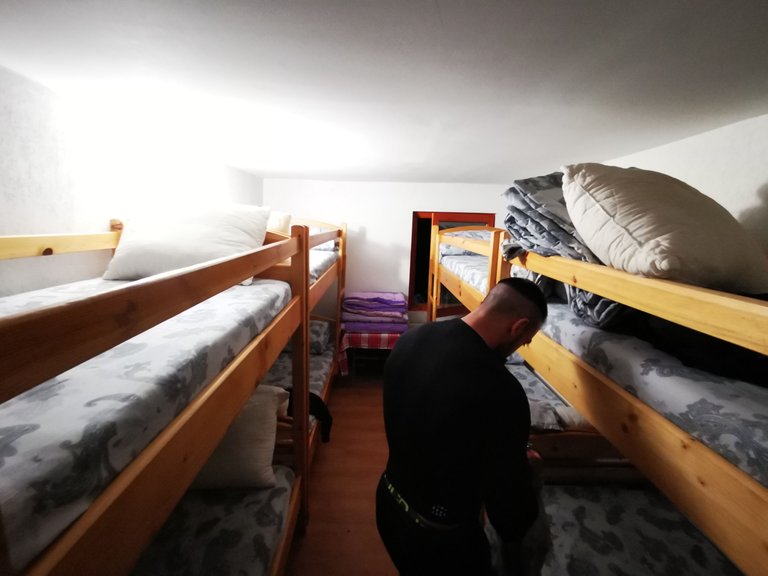 We entered national park Rila and in no time were at the Lodge preparing for the hike next morning.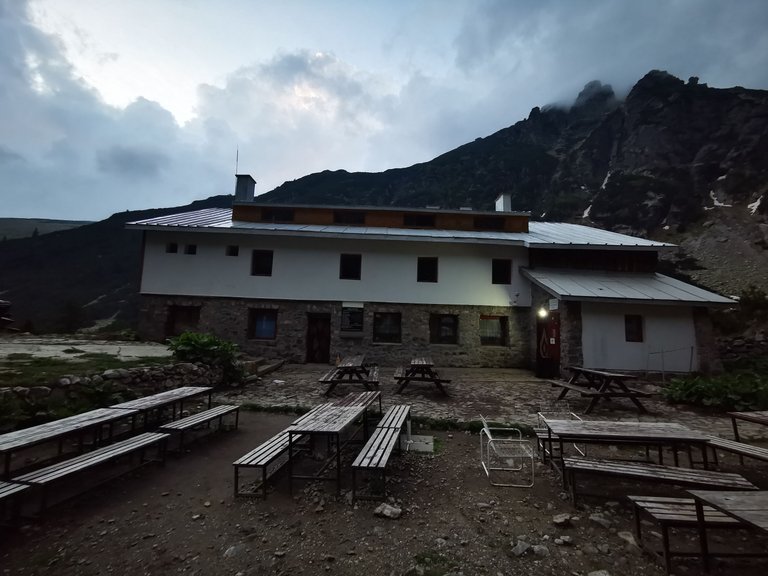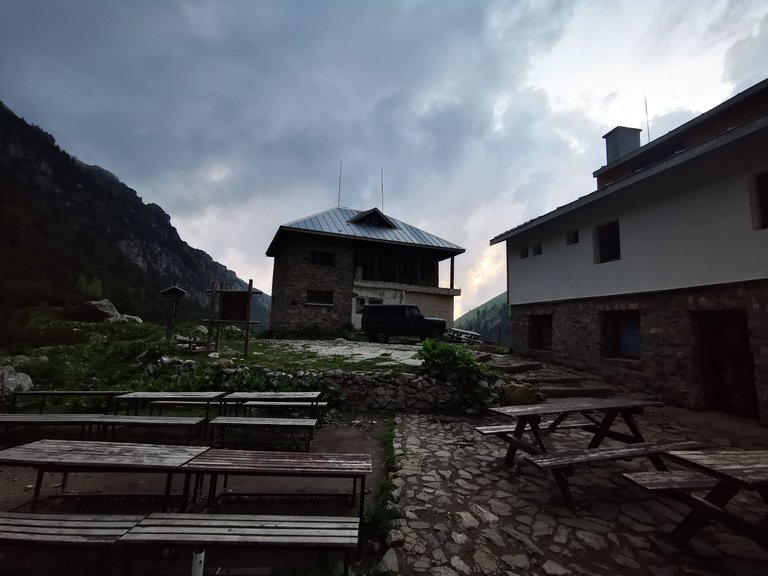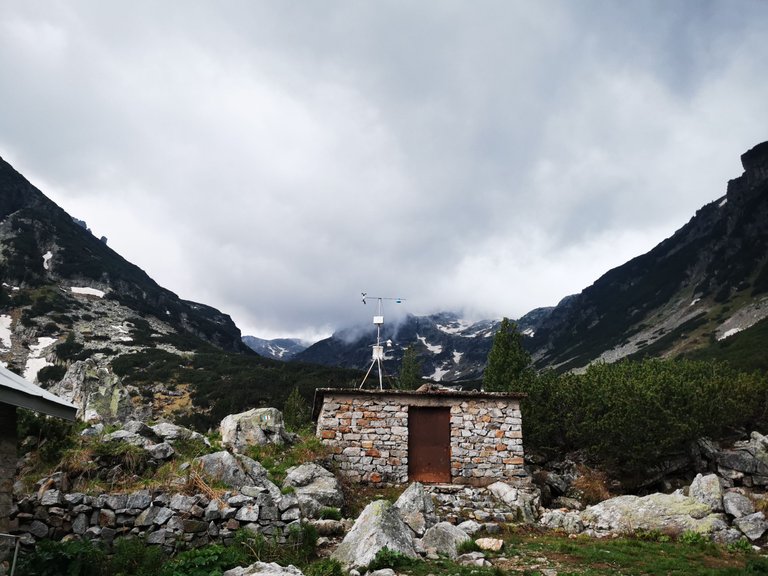 As we woke up early at dawn, we saw thick dark clouds and still atmosphere. We became hesitant, should we undergo our hike or wait to see how will the weather develop. We decided to wait for 30 minutes to see if the clouds would disperse.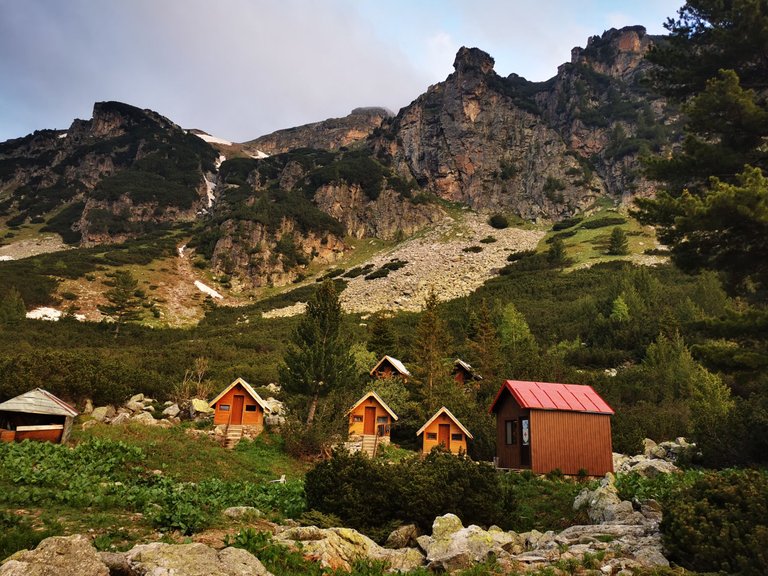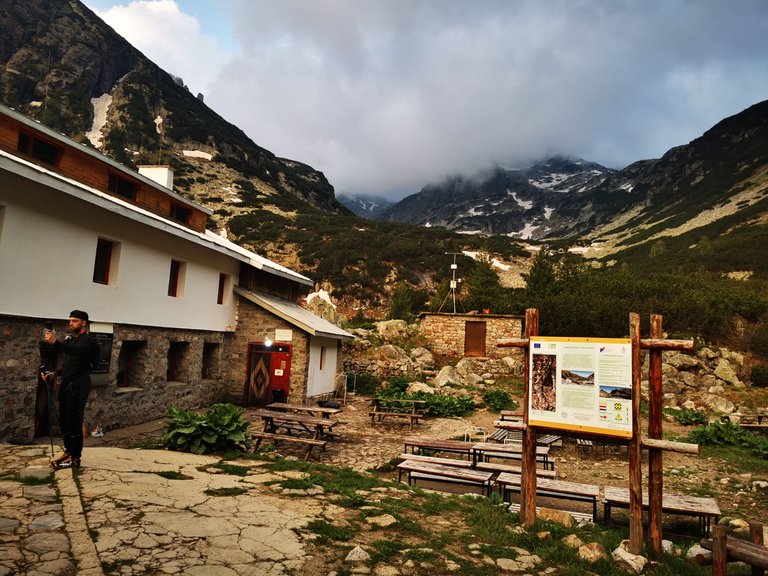 Not much changed for the next 30 minutes. It only became a little bit brighter. We decided not to shy away and just go for it. The forecast did not show any thunderstorms or rain periods for the morning and early afternoon.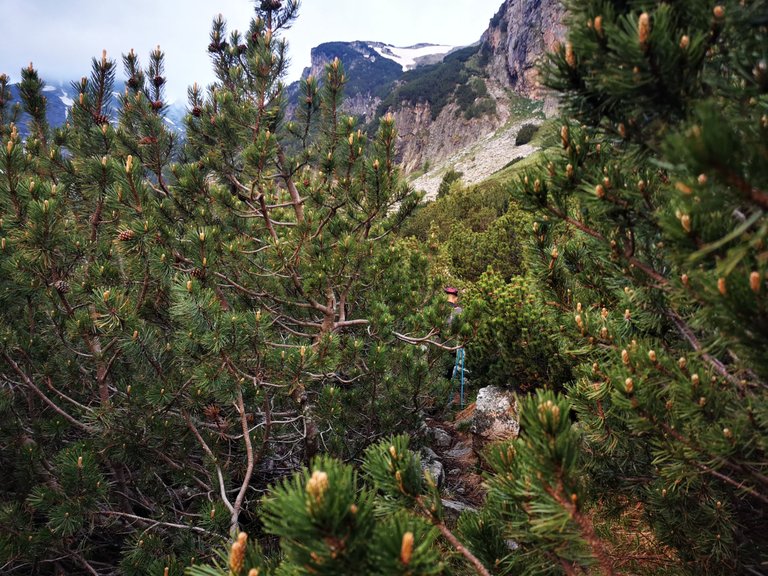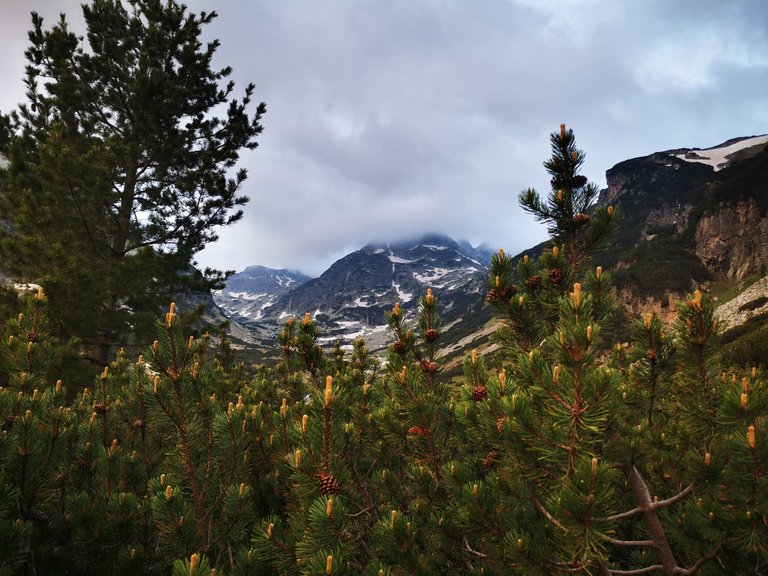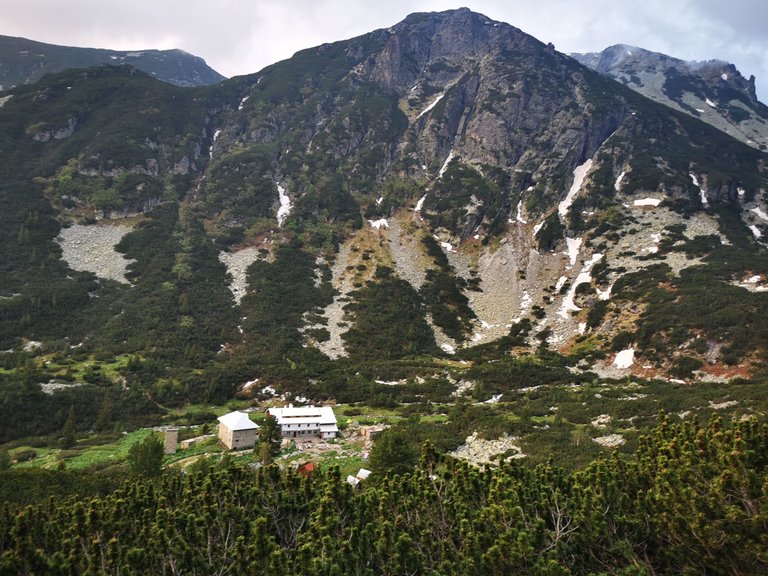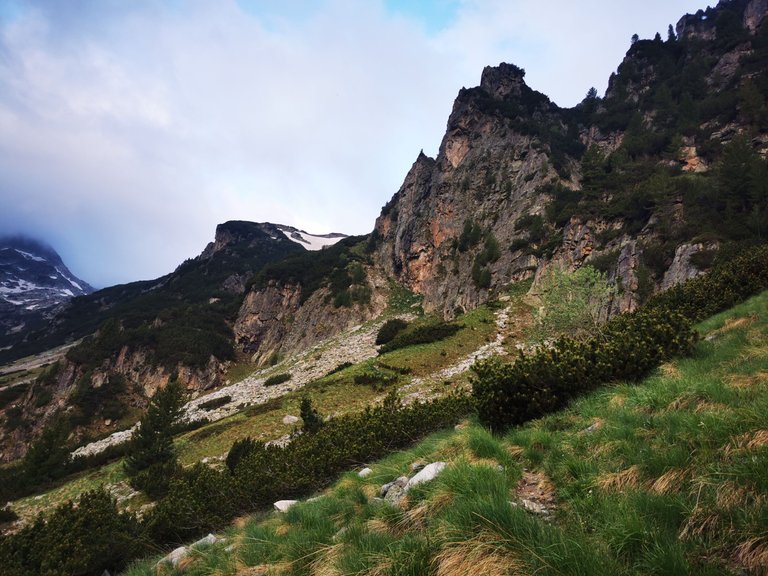 The route was not traditional and a little bit dangerous. But this is our style. We like to test new terrains and climb cliffs.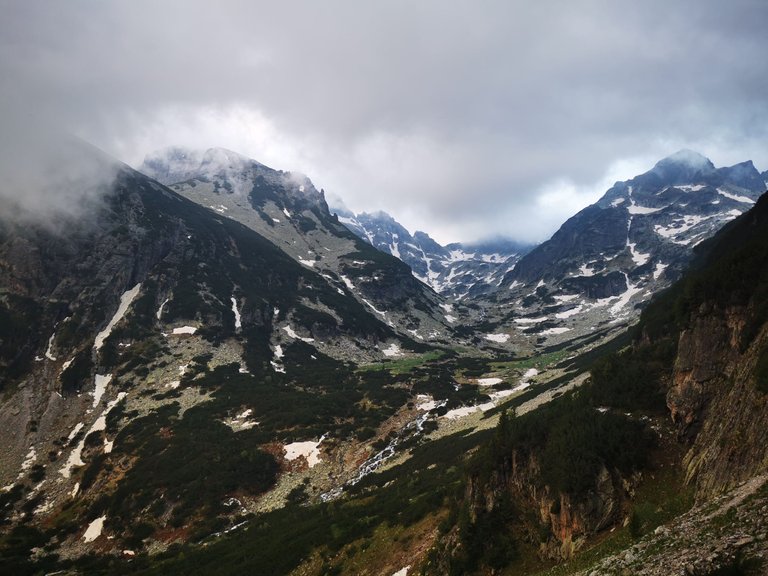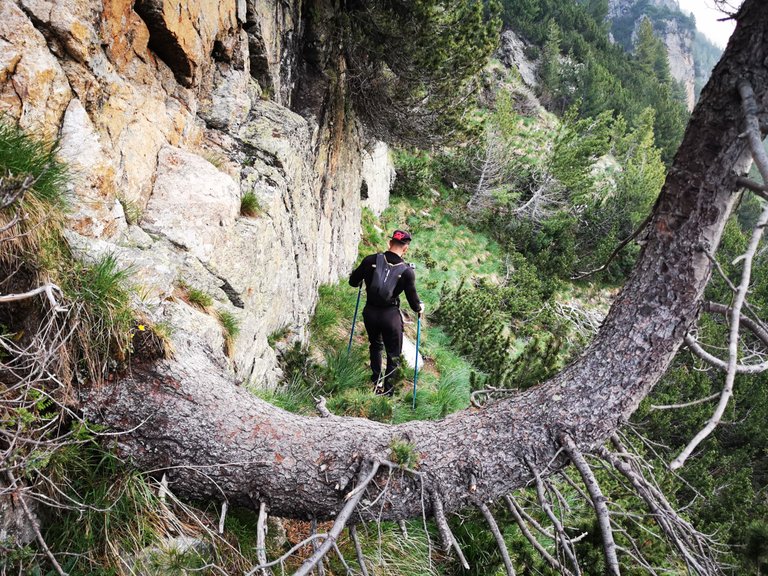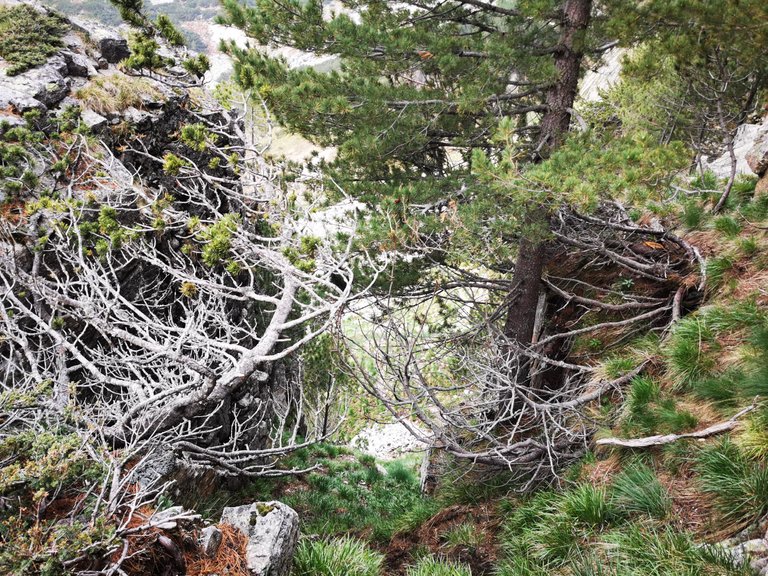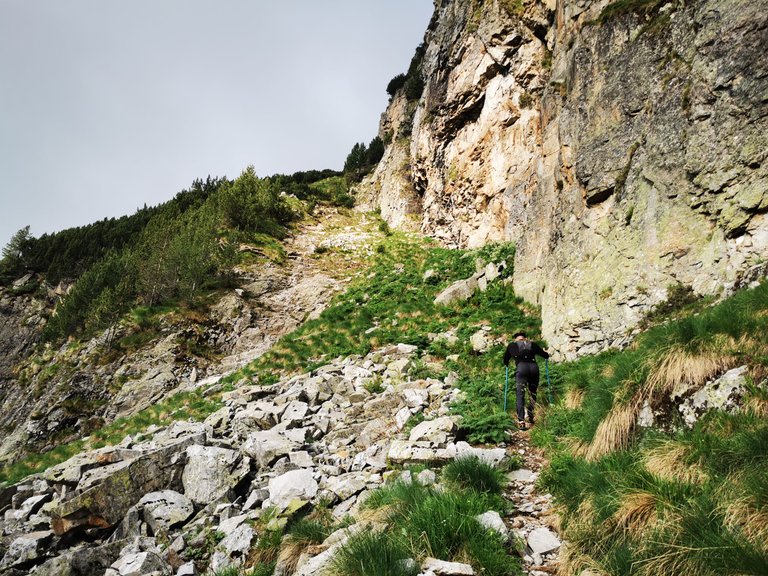 Let the climbing begin. The weather was still ver scary. As if it would strt raining any moment. That didn't deter us as we were focused on our goal.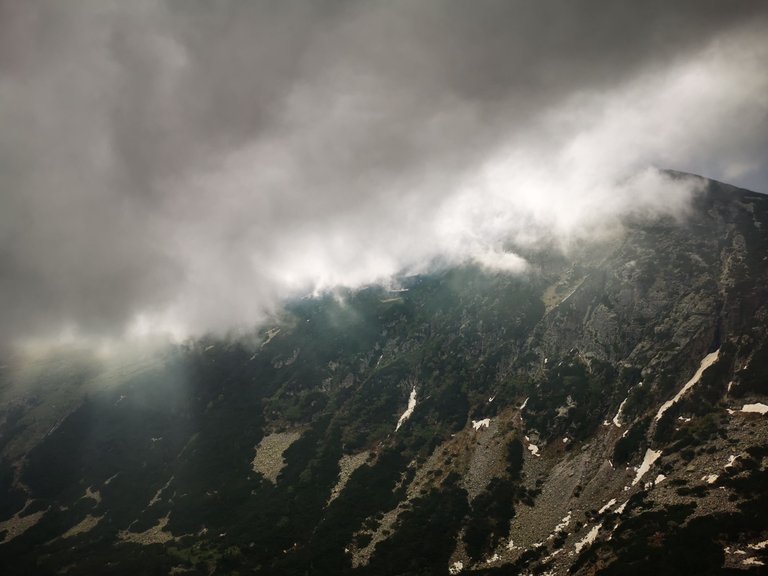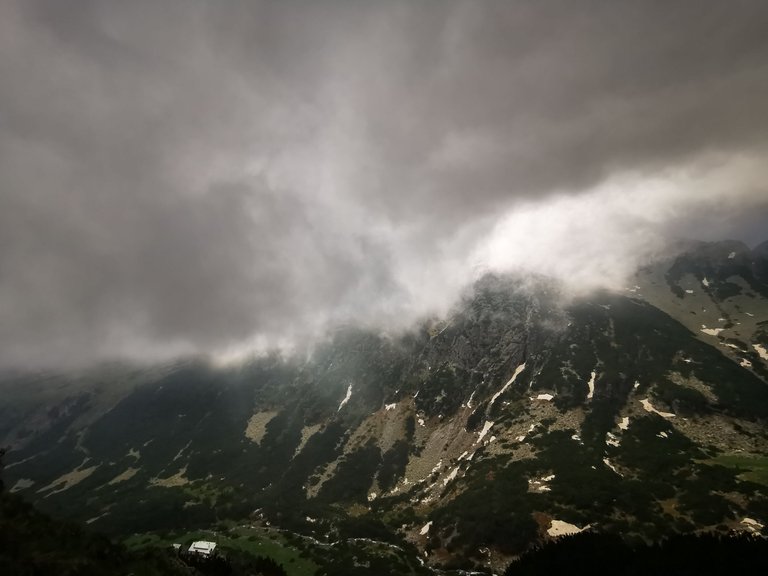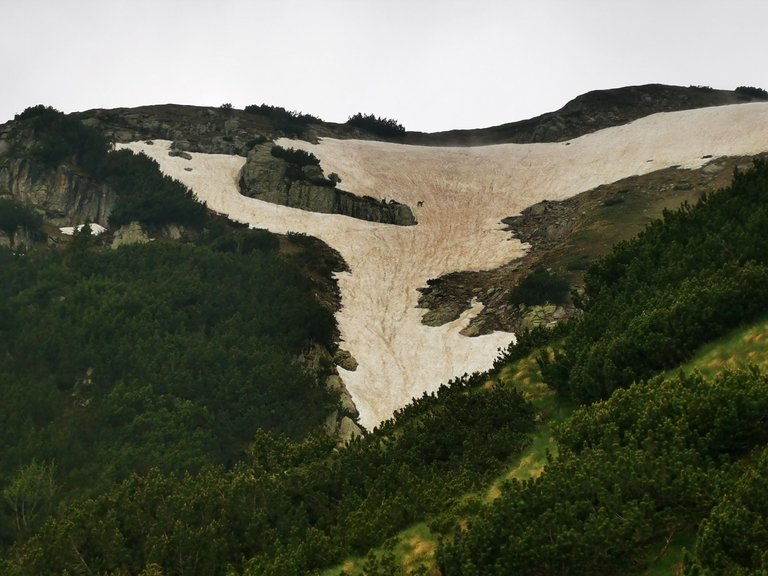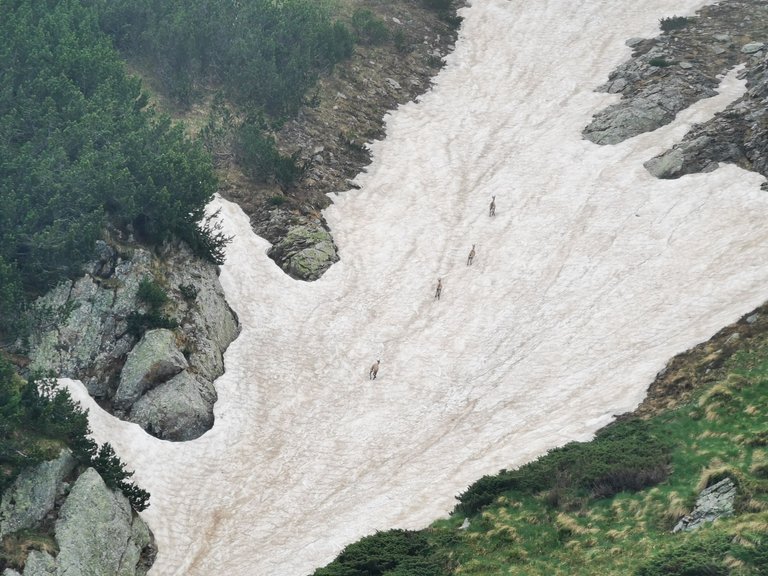 Some extraordinary shots high in the mountain near the clouds. We also saw herd of goats. I found this completely normal as rarely do humans traverse these danregous terrains. There was still a lot of snow on the passing points.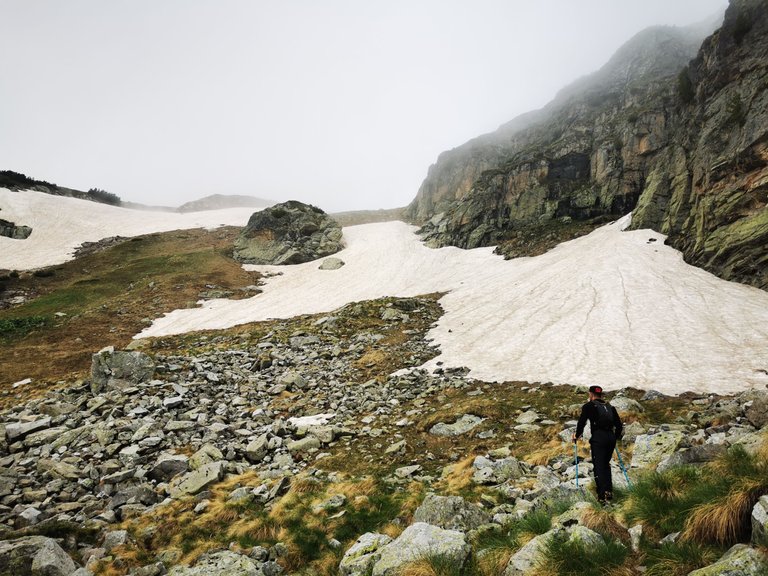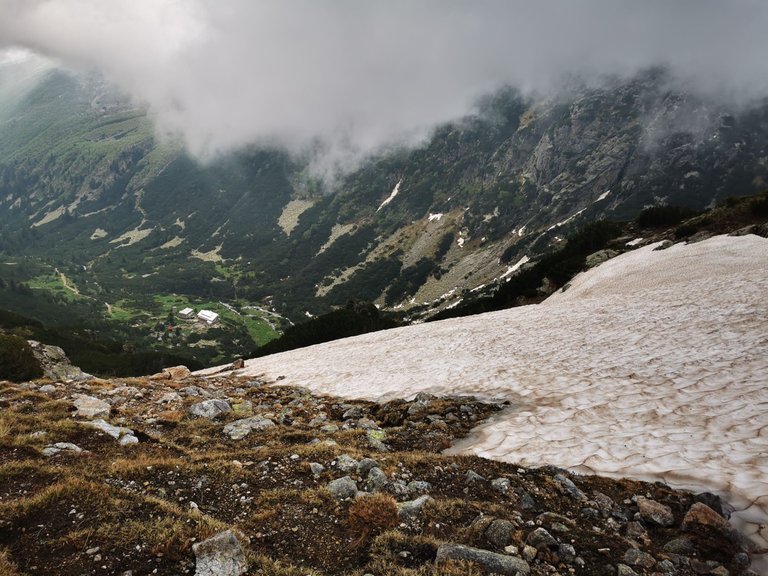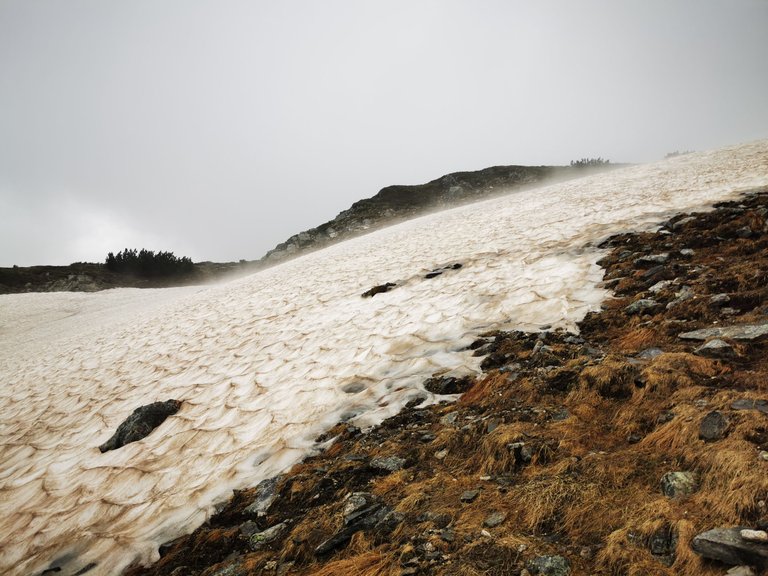 Here was the main passing point. We could overcome almost everything by zigzaging and going around the snow. Of course, there were also some places where we had to just cross, but the snow was hard enough not to give us much trouble.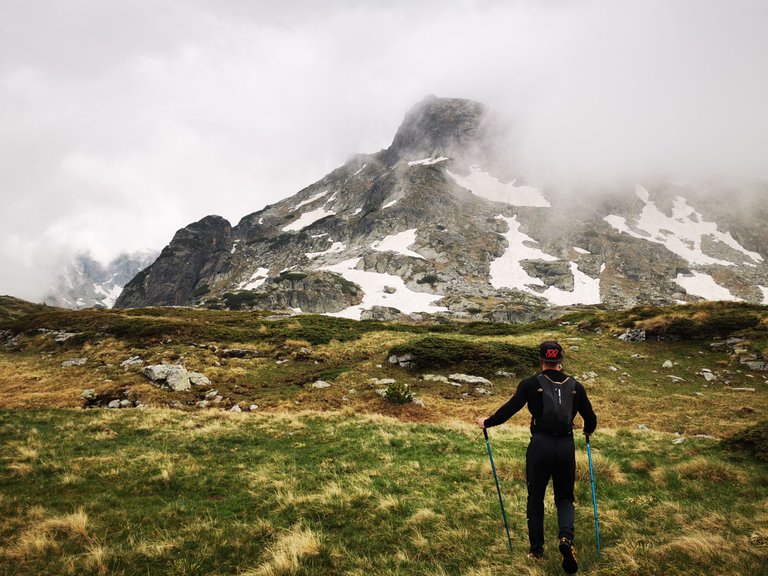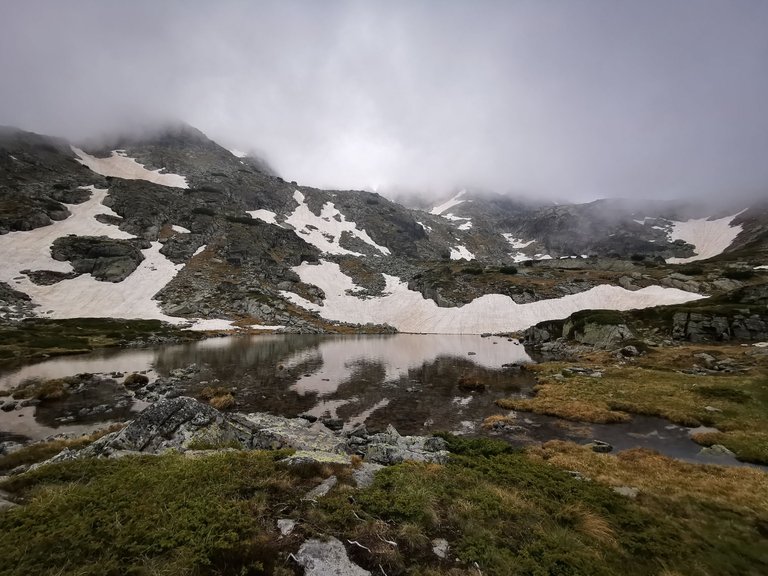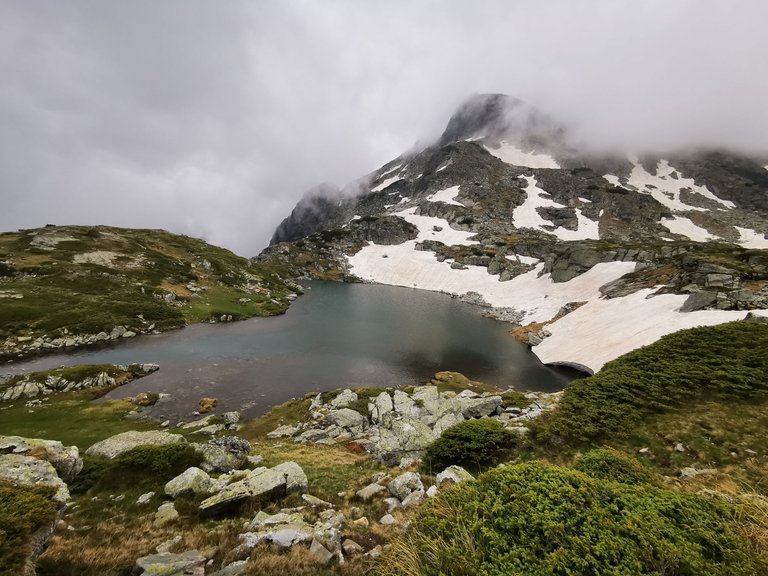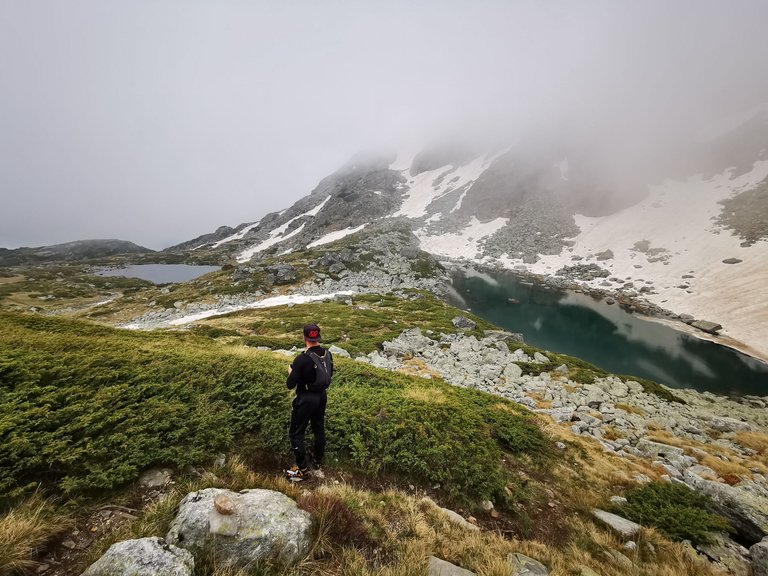 These are the Malyovitsa lakes. Magnificent and beautiful. But the most beautiful part is yet to come.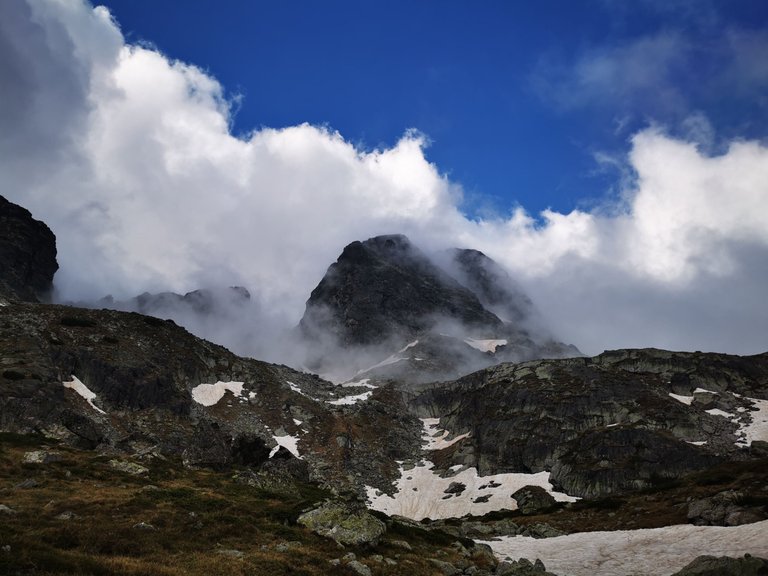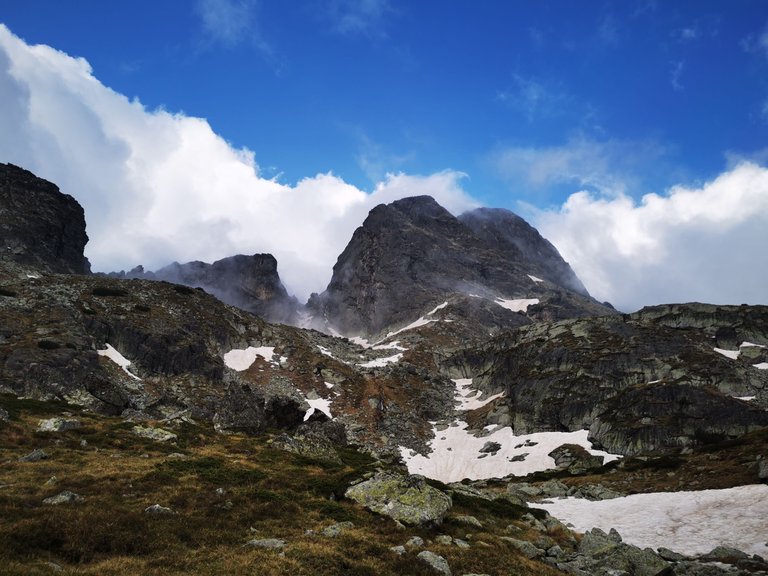 This is what I am talking about. That is peak Malyovitsa. One of the most beautiful places in Bulgaria. The clouds make it even more mysterious.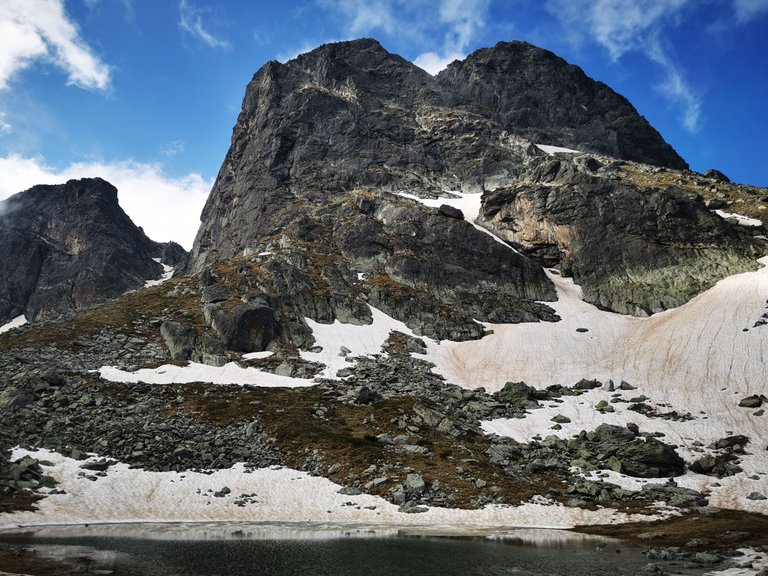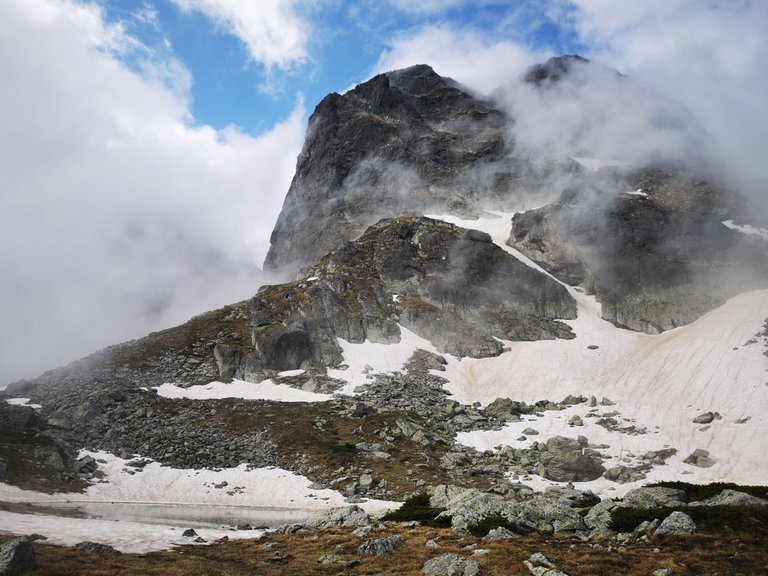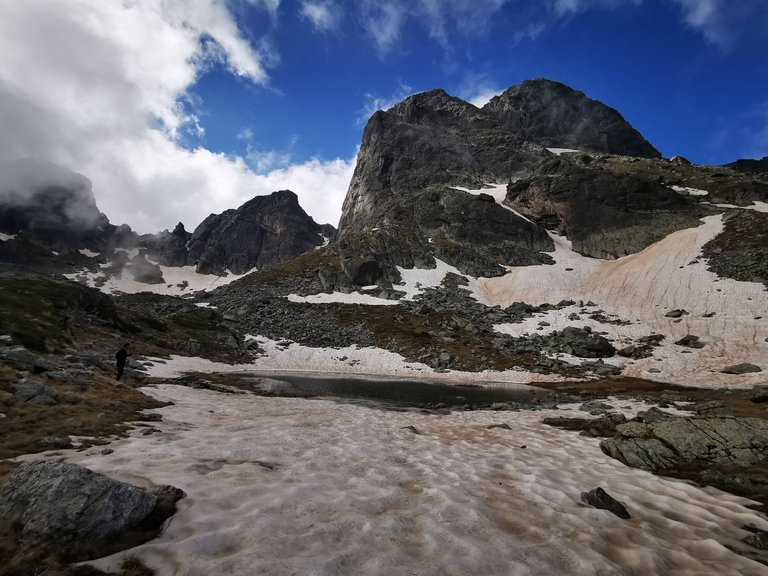 Closer shots of Malyovitsa and its upper lake. We are going to go around it through a snowy passage and then climb the cliff to the top.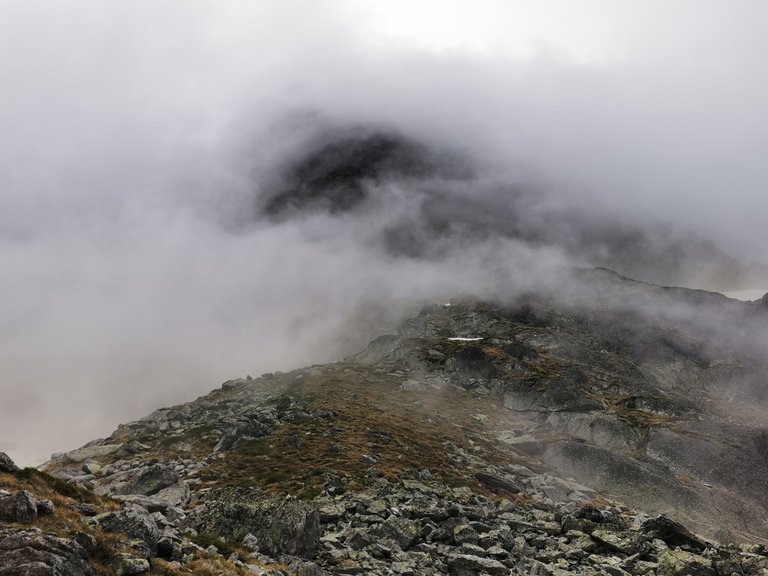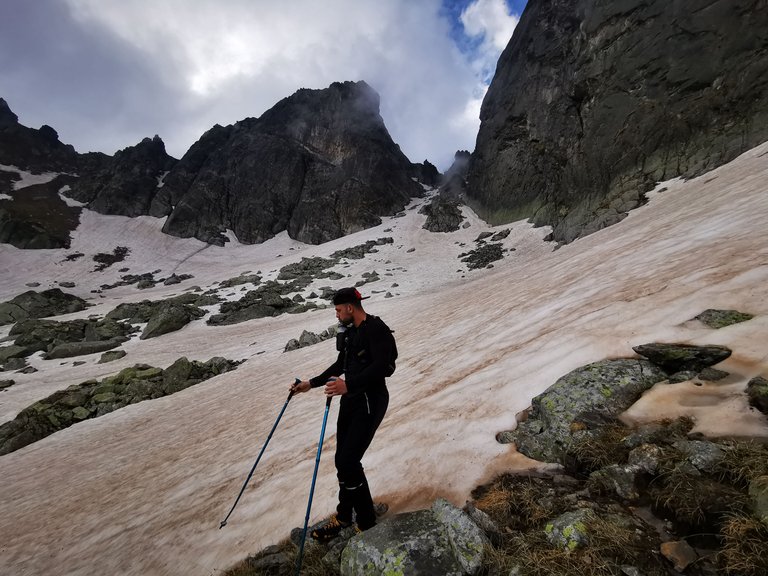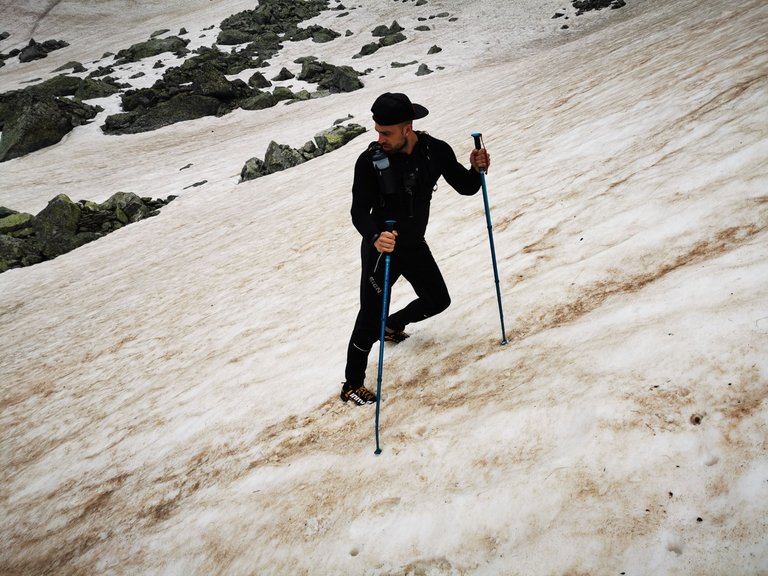 Let the craziness begin. Of course we expected some snow but not so much that it would be a challenge to maneuver around it. In this case, there was no maneuver, we had to go through it.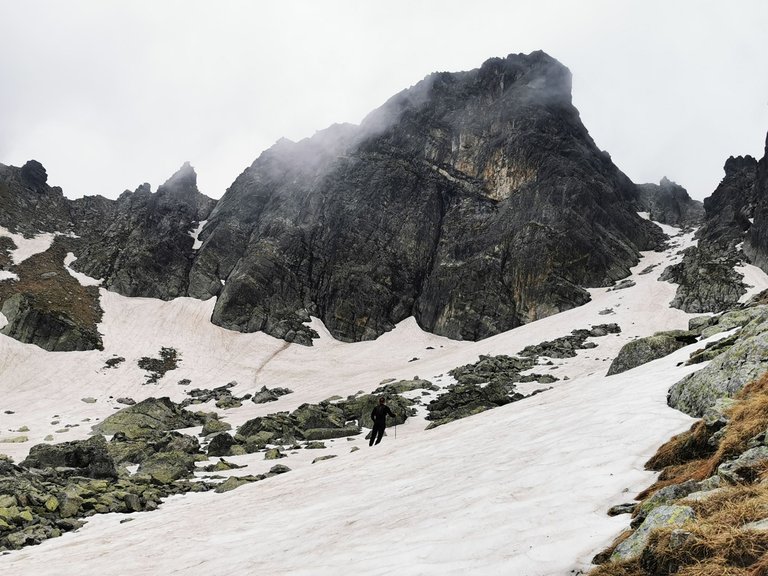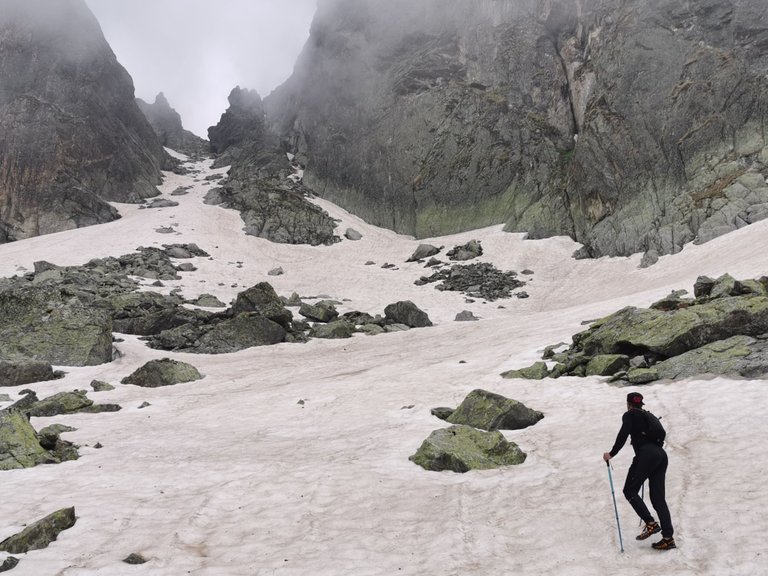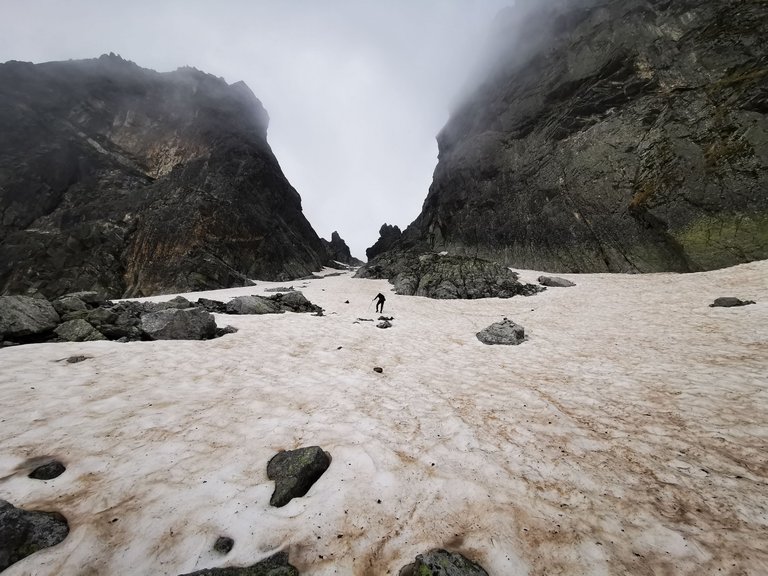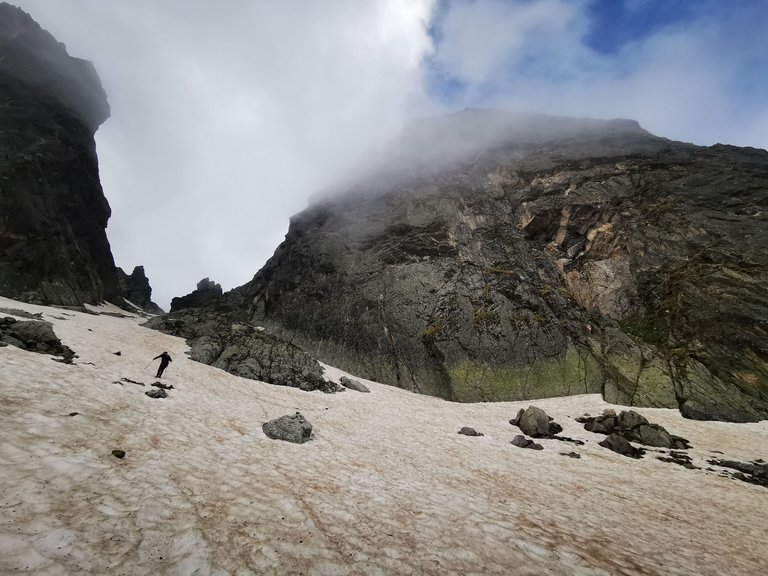 Intermediate point. We still had the upper region where it is the most dangerous as slipping there would be a disaster. We gathered our minds and carried on. Luckily the snow was hard enough to keep us solid on every step going up. We just needed to put really good footsteps on the ground.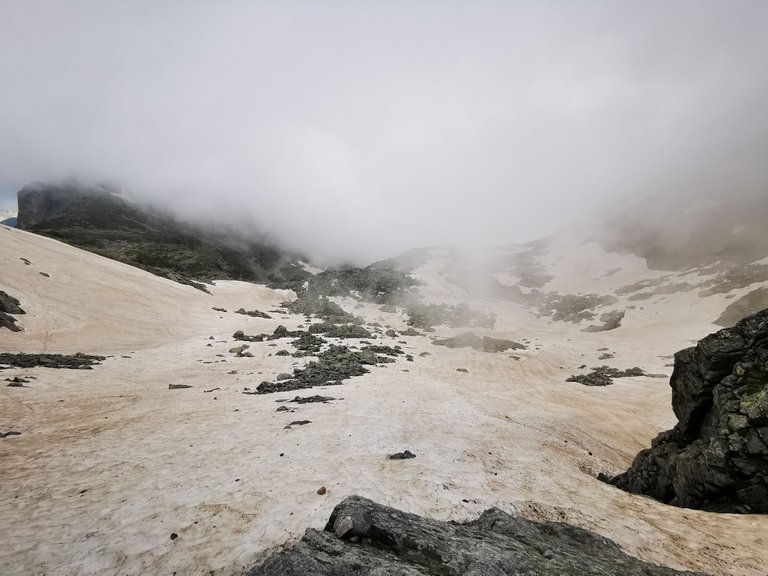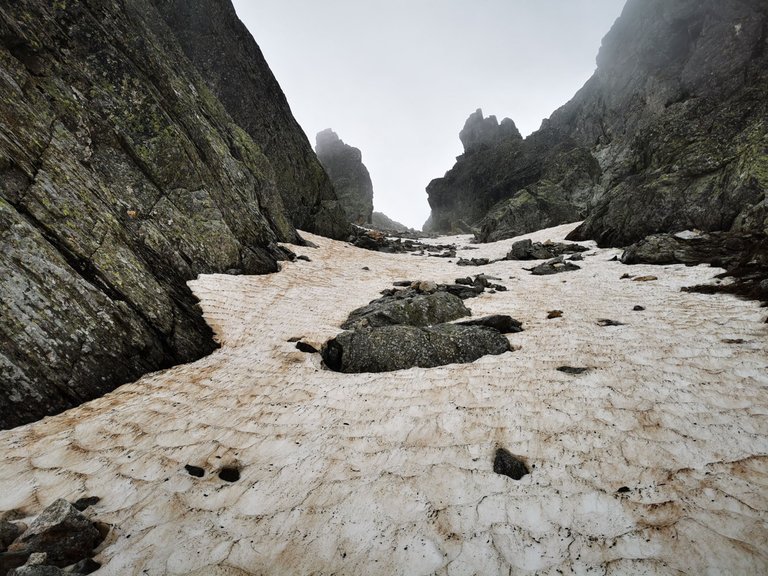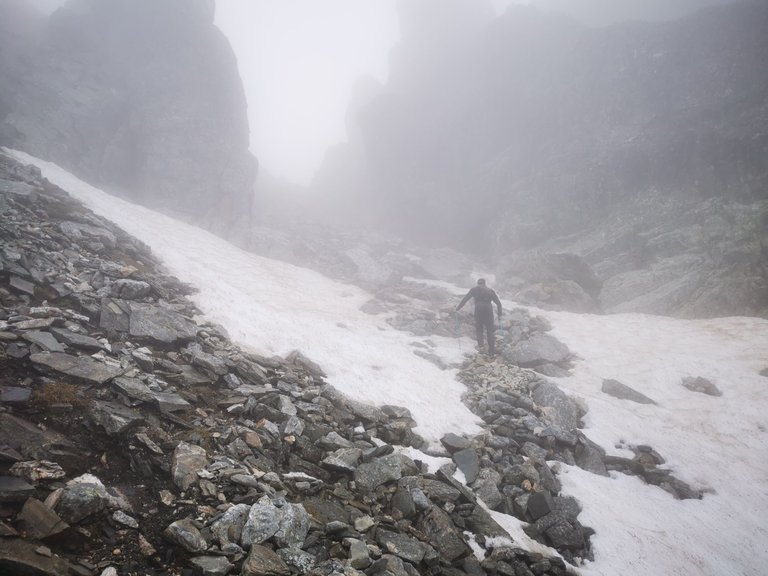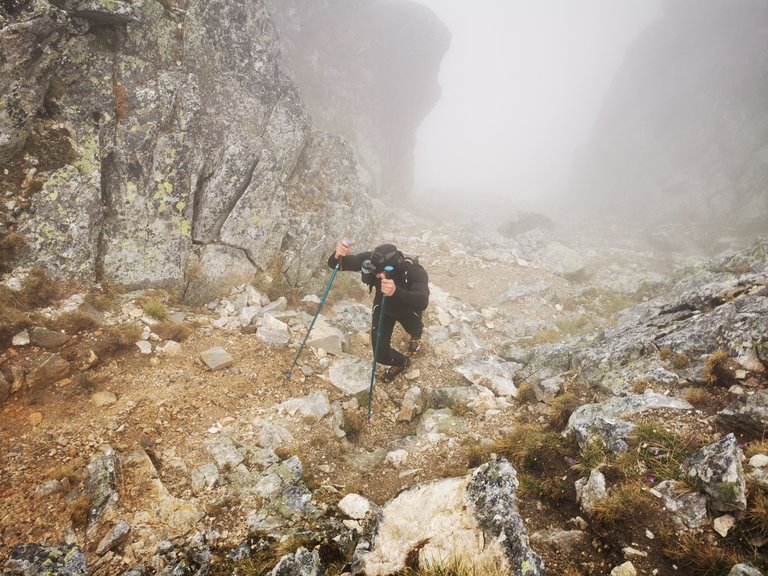 After some tough moments, finally, we escaped the blurry passage. The challenge was even stronger as the mist prevented our full vision and we had to rely on local surfaces and hope that at the top, the ground would be dry and more climbing friendly.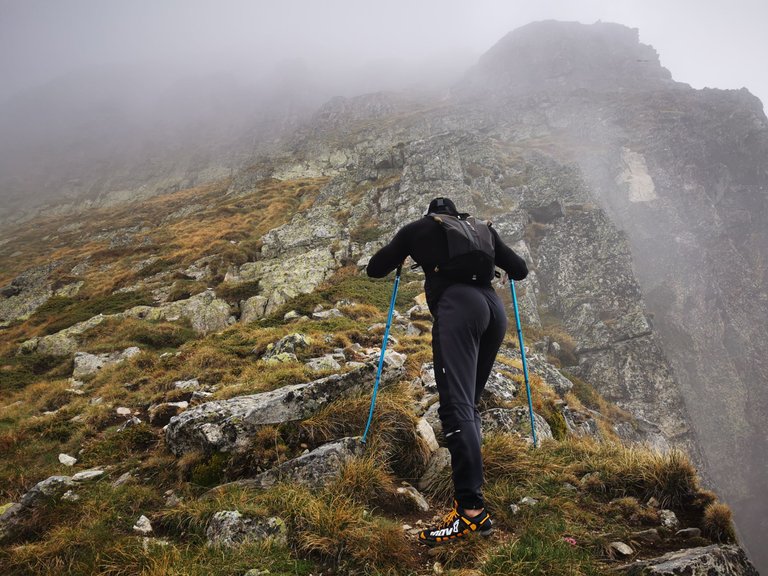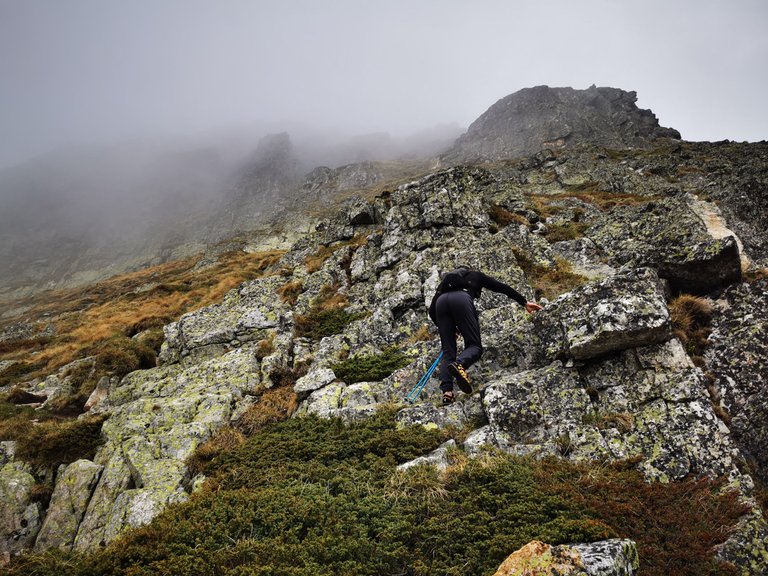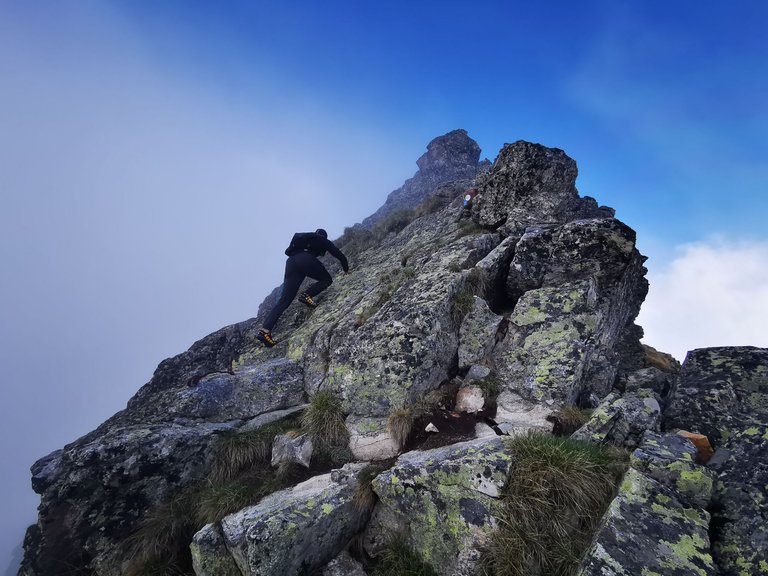 The final meters were steeper but dry and clean of snow. That was a relief. We loved such terrain. The views were out of this world.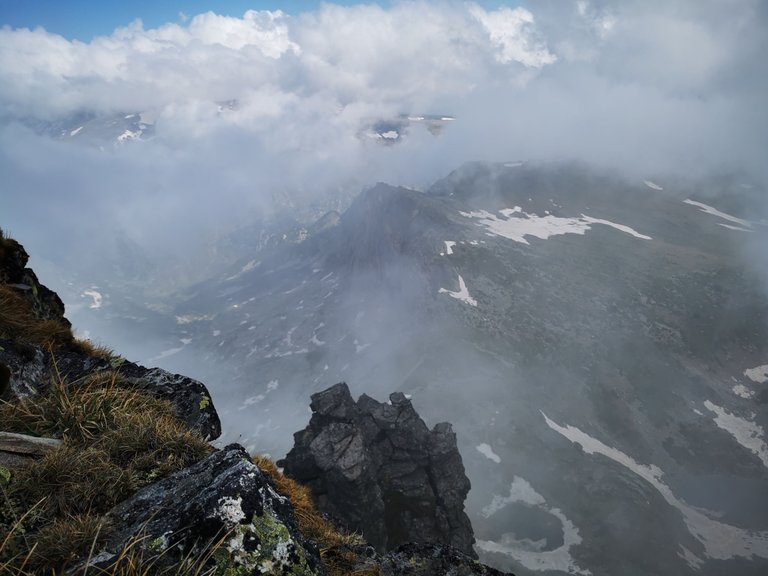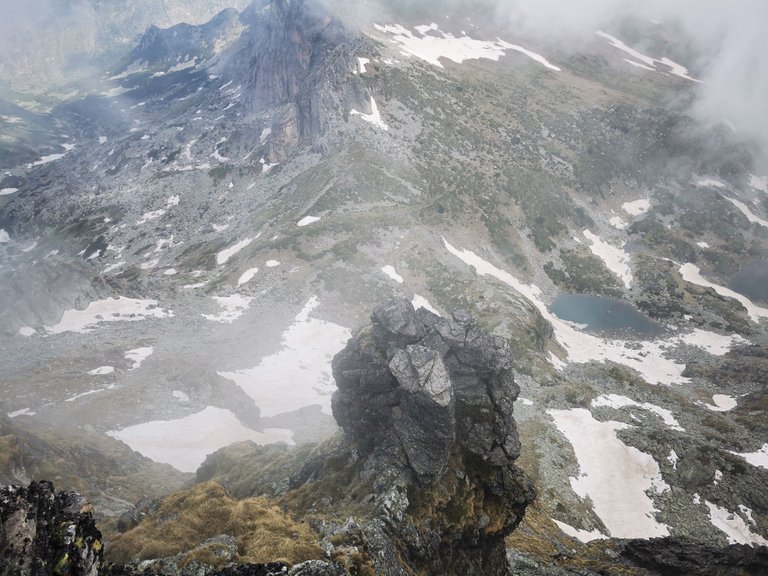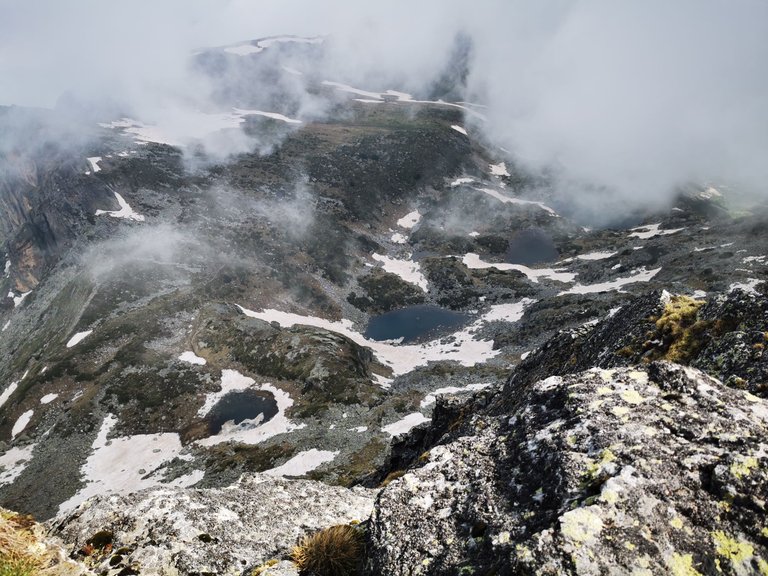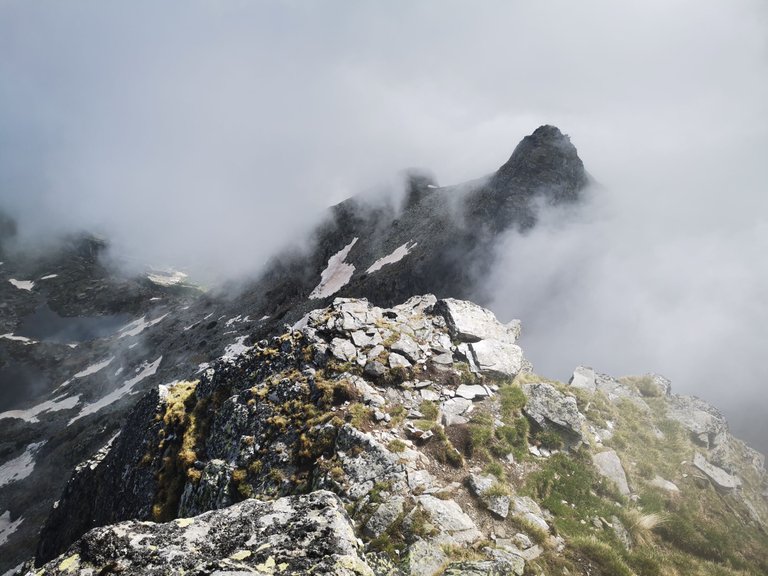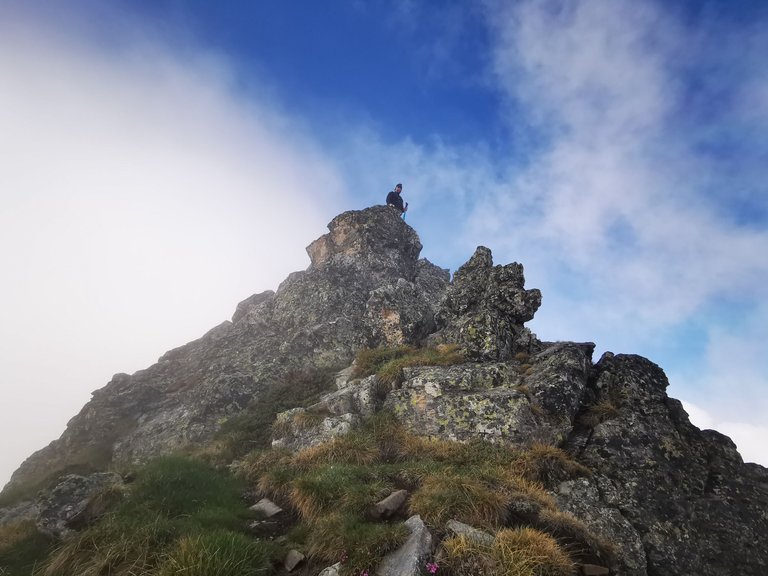 Some breathtaking views of the lakes from above. Just an hour ago, we were down walking around them.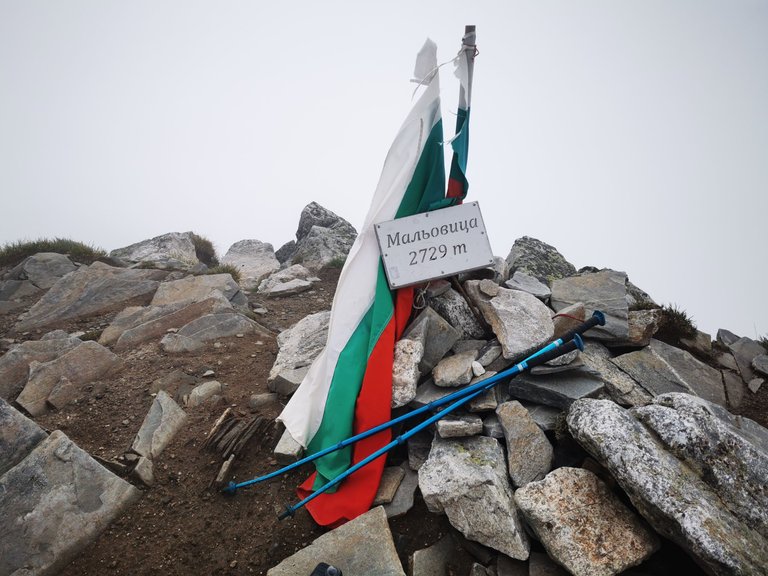 Unfortunately, the peak itself was so full of thick clouds that the views were completely obstructed and we were not able to see the main panoramic sights. We waited for 15 minutes and decided that we took a lot of amazing shots anyway and we would be ok to skip the peak images.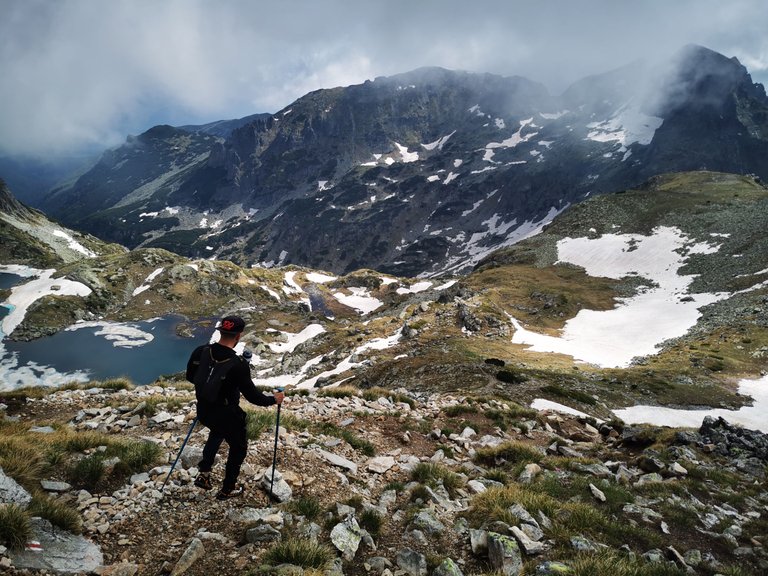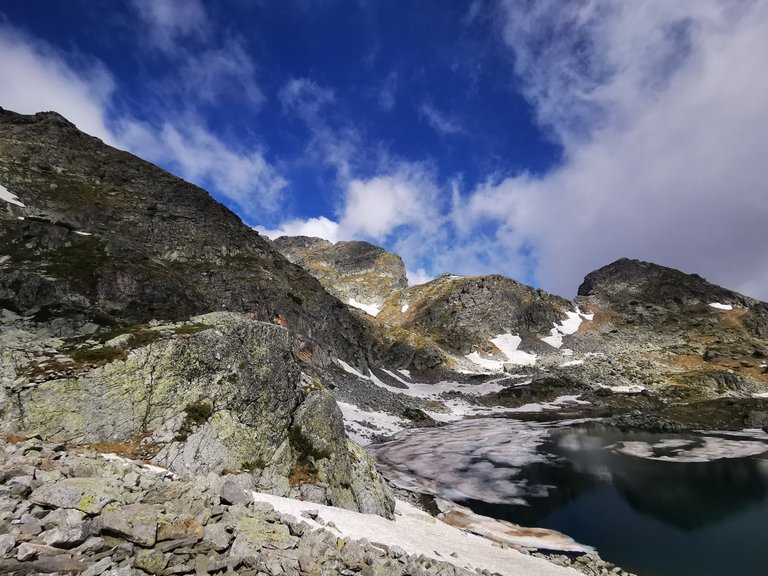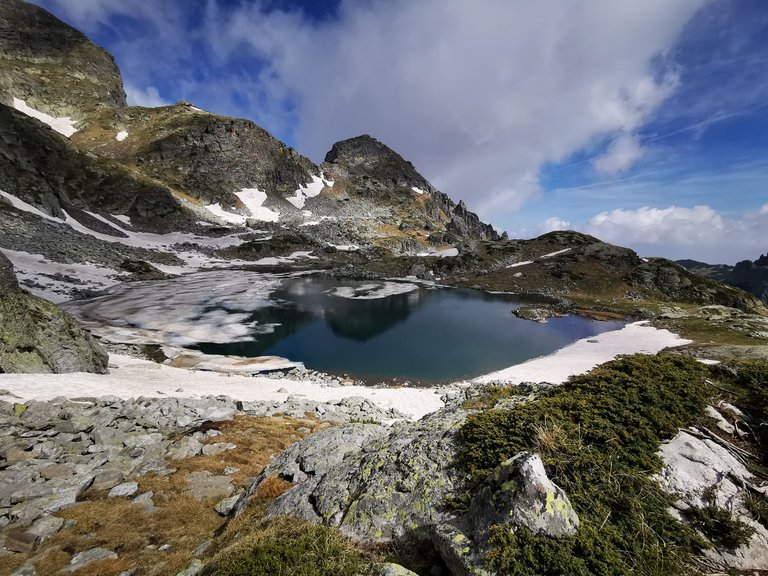 We chose the traditional route on our way back. Ain't no chance we were going back the same way. It was double as dangerous to descend such steep and snowy places. And as the noon was approaching, the temperature increased and the snow started to melt and be more soft, which is really a hazard to play with. We are not taking any more of these chances.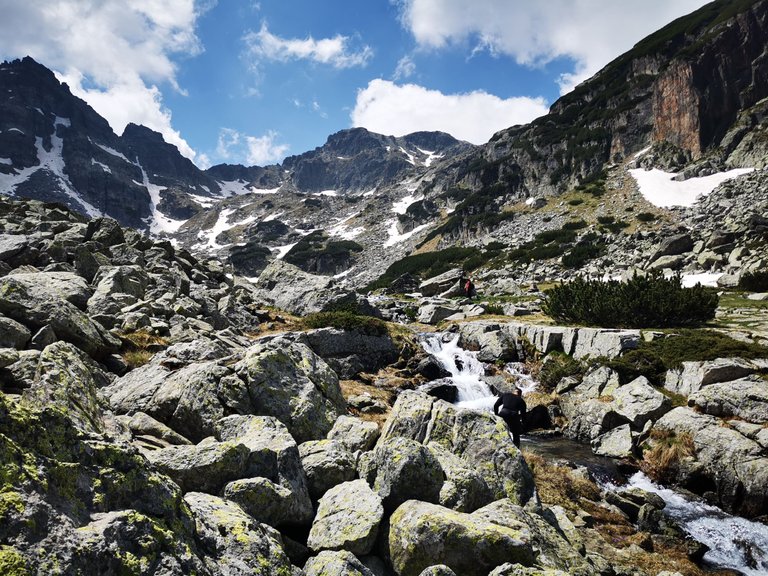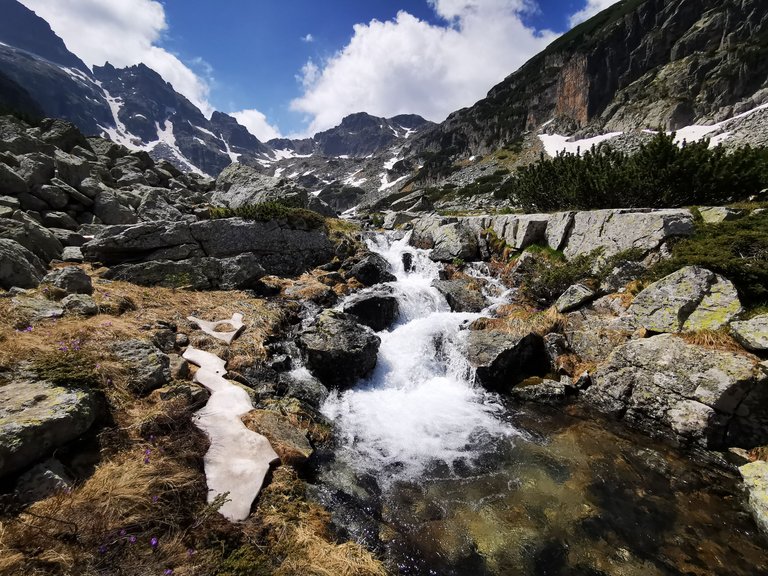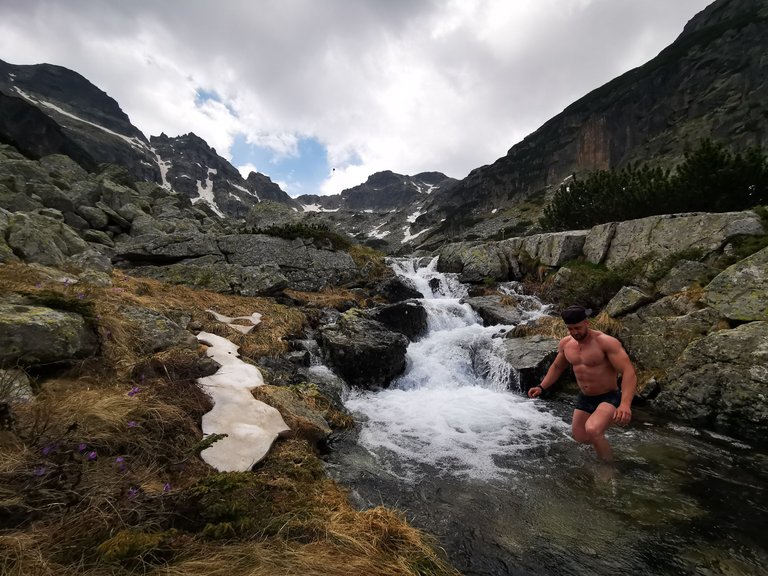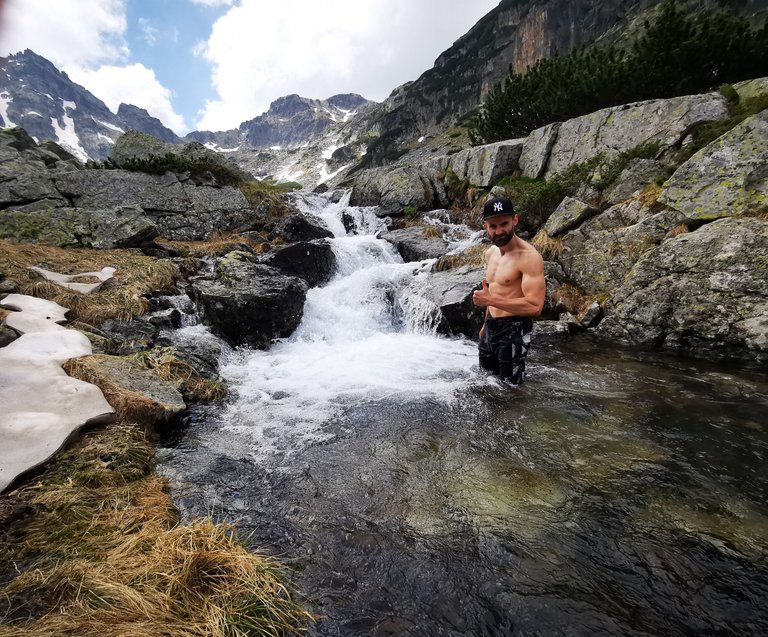 The weather became very plesant, close to the Lodge. Which is why we stopped at an amazing place. A pond flowing with water and decided to take a cold dip in it. We already have experience in winter times so this wasn't a challenge at all. A refreshing bath rather. Perfect ending to our adventure.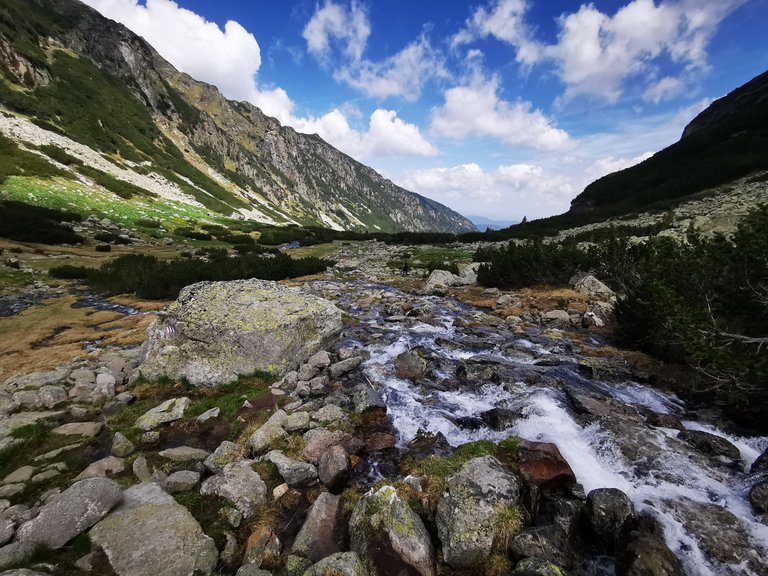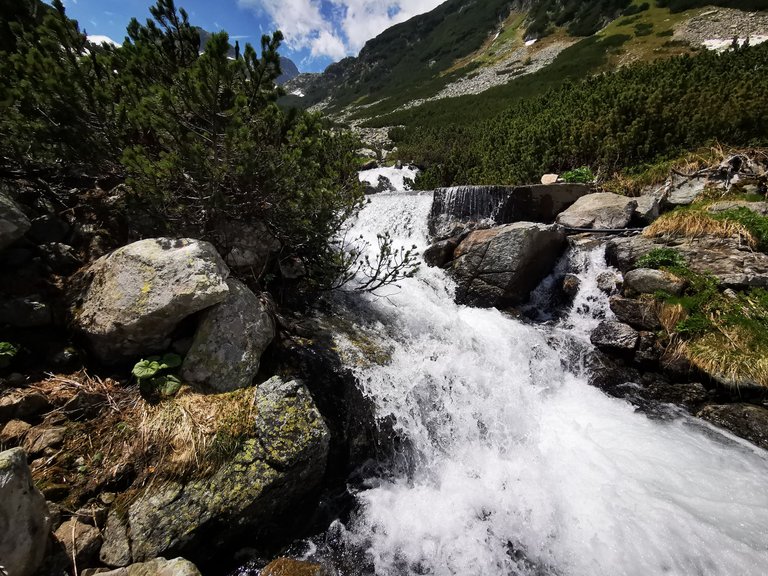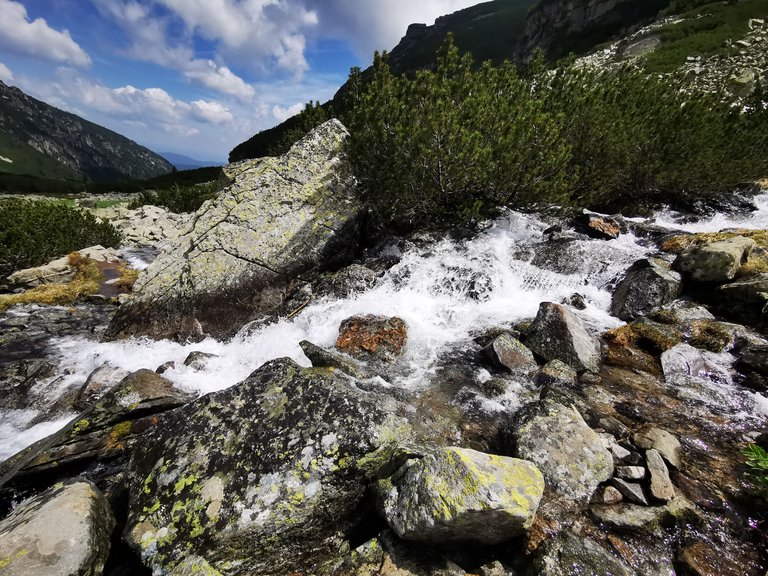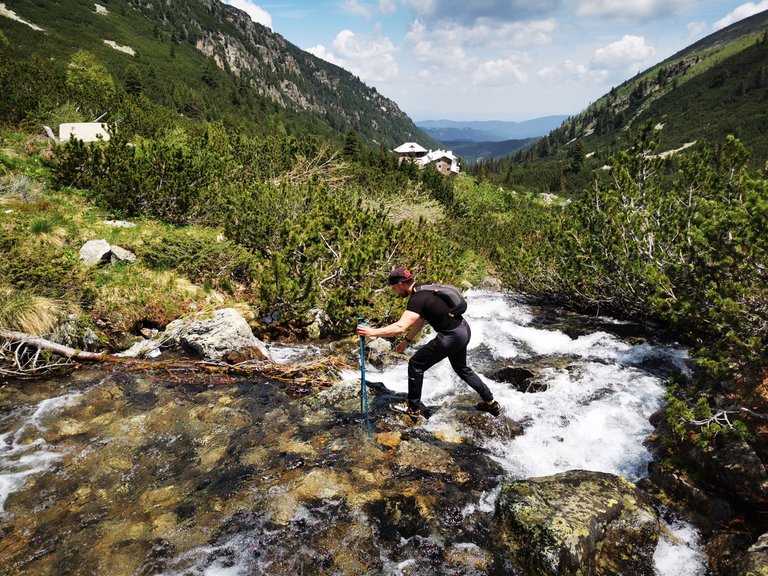 And so we jumped like rabits from the left bank to the right bank and reverse overcoming the stream. Great final steps until the Lodge. And then it was all rock and soil. We ran the rest of the descent from the Lodge to the car as we were fresh from the cold bath. The power and adrenaline was also high.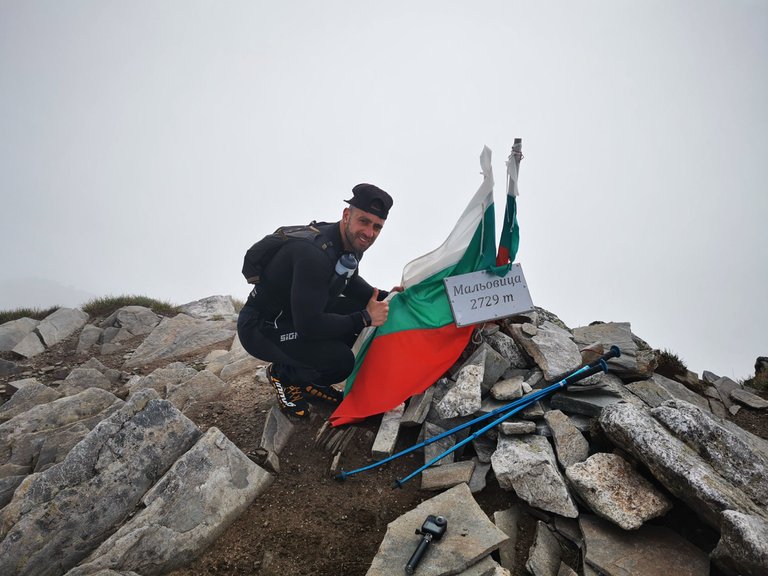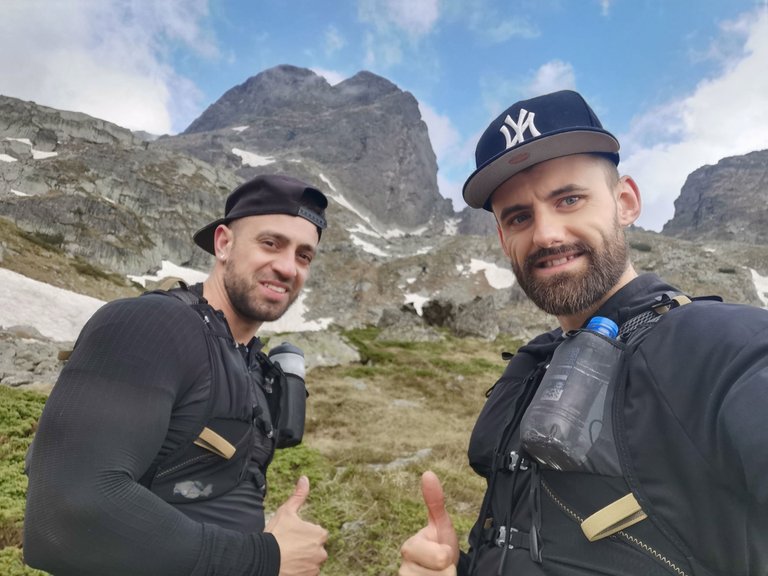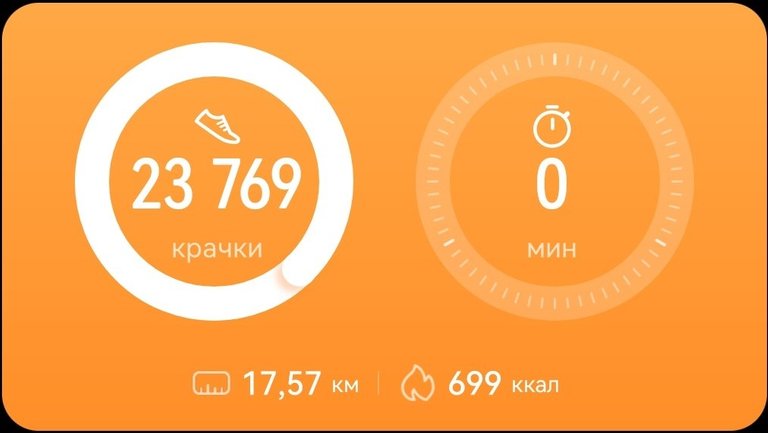 Thank you for checking out my blog :)
Stay happy, be peaceful!
Namaste
---
---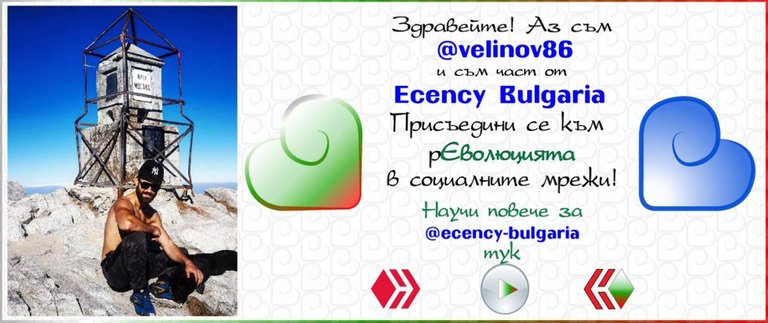 Follow me on Twitter
---
---
---