Winter hike to peak Haramiyata

Hi there Hive Family,
Winter is being very hesitant and shy this year in whole Europe. We are experiencing one of the most mild winters in history and the snow in only present in the higher vicinities. Hopefully this is just the beginning as the winter season is my favourite for hiking and climbing. I have also heard that North America has taken all of the negative temperatures and freezing weather. I will be glad to share some of that snow :)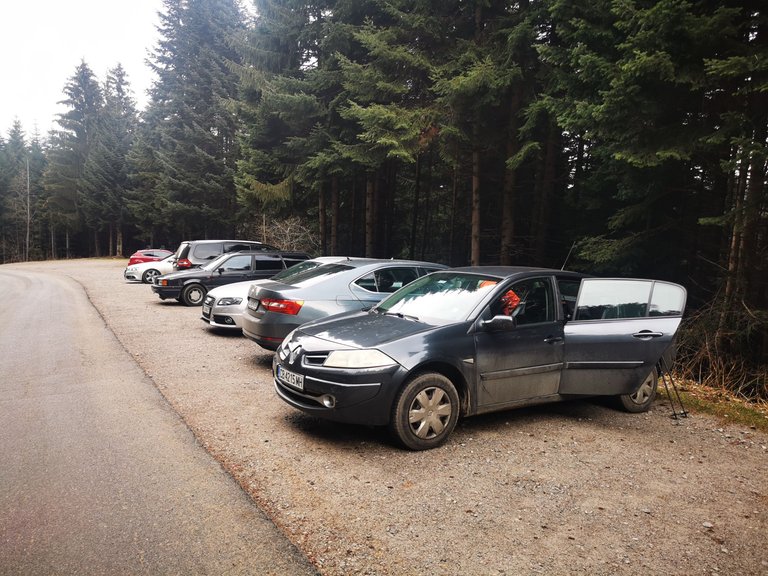 As usual we left the car in a convenient place this time near a lift facility. We wanted to save as much time as possible as the day is short and we do not want unexpected events to make our hike unplesant or more dangerous than planned.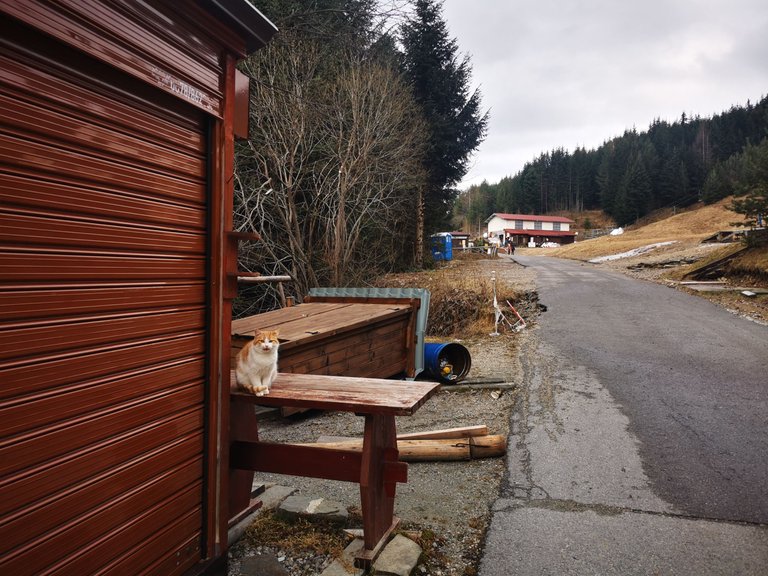 In distance is the lift facility and in front we can see a cat meowing. It was really friendly with us :)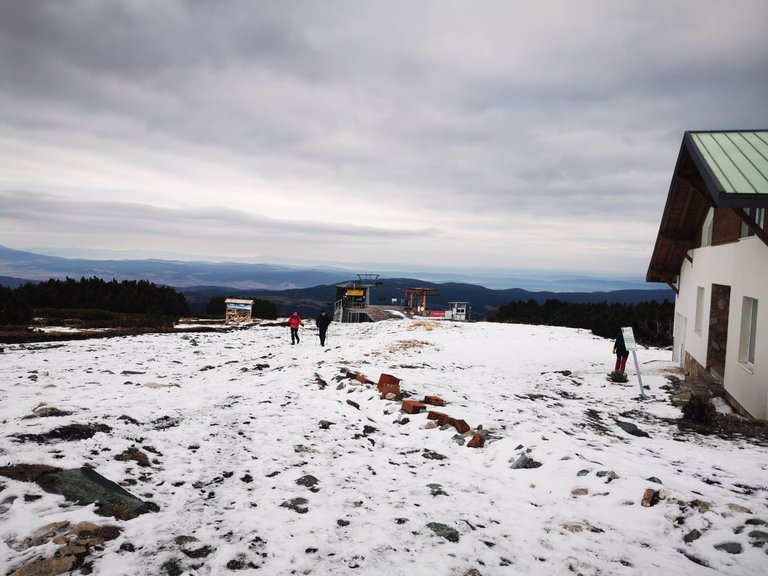 I didn't take any photos while ascending. It was uncomfortable. This is a picture at more than 2000 meters high. Finally some snow, but still impossible for normal skiing or snowboarding.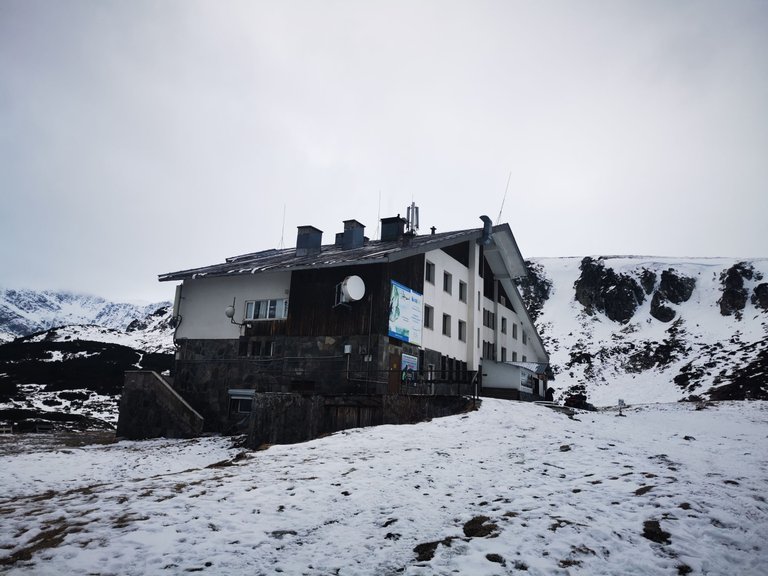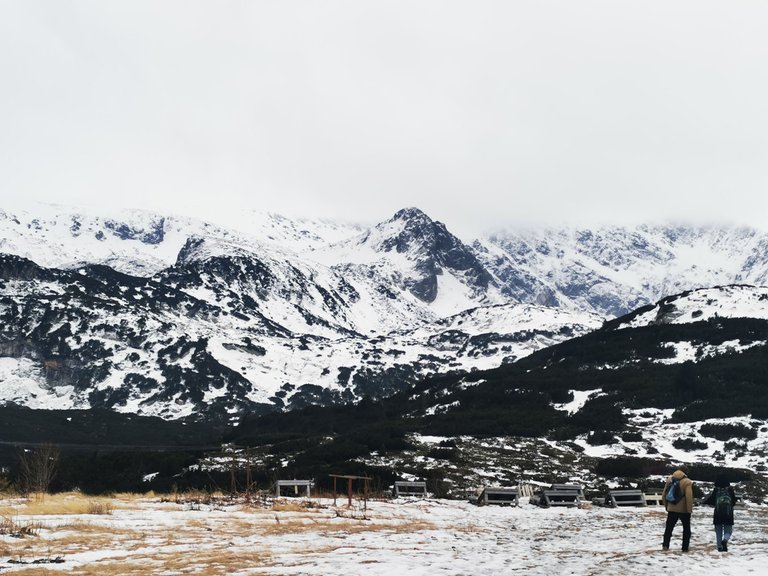 The Lodge is called Lodge Rila Lakes. This region is the most famous region in the Bulgarian mountains. Here are situated the 7 Lakes of Rila. Many famous people have visited this region and also Bear Grylls faced a solid fine for boiling a frog in one of the lakes amidst filming an episode for the Discovery Channel. It is strictly forbidden to do anything else but enjoying the view of the lakes. Somehow he was not aware of the rules, which I think apply for any high mountain lake.
Anyway, peak Haramiyata is the one in front. The highest centric one. We were not lucky with the weather and it was foggy and misty.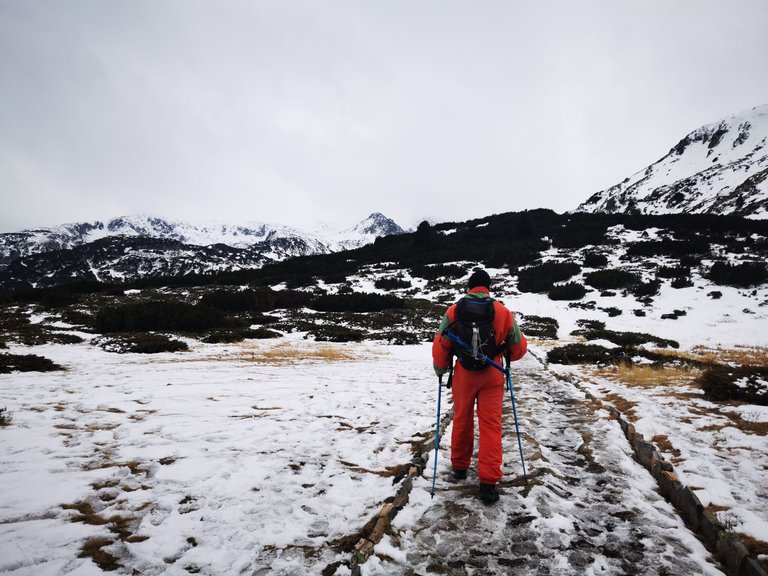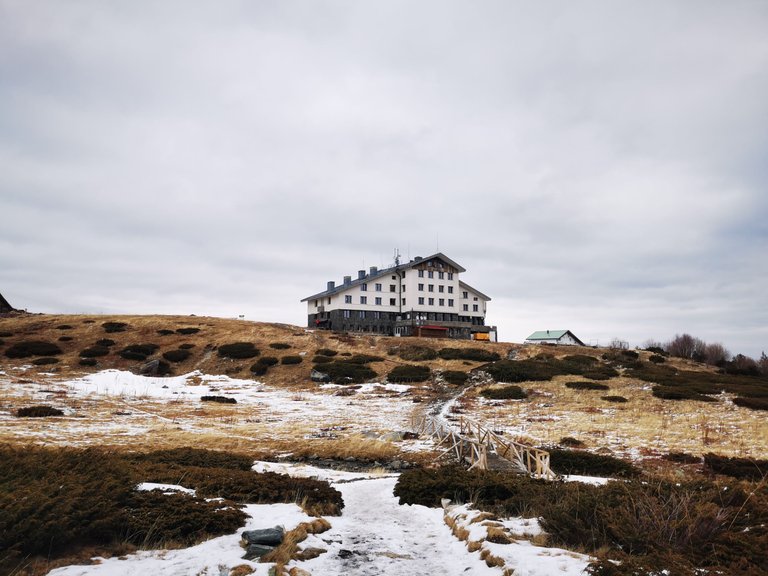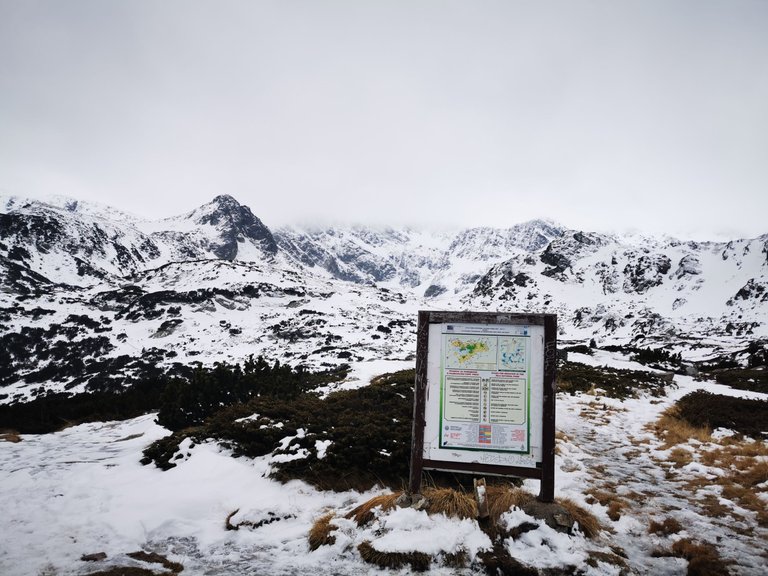 We did not want to lose any time so we headed straight for the peak. Most of the the region before the peak was plain and uniform, so we could advance fairly quickly.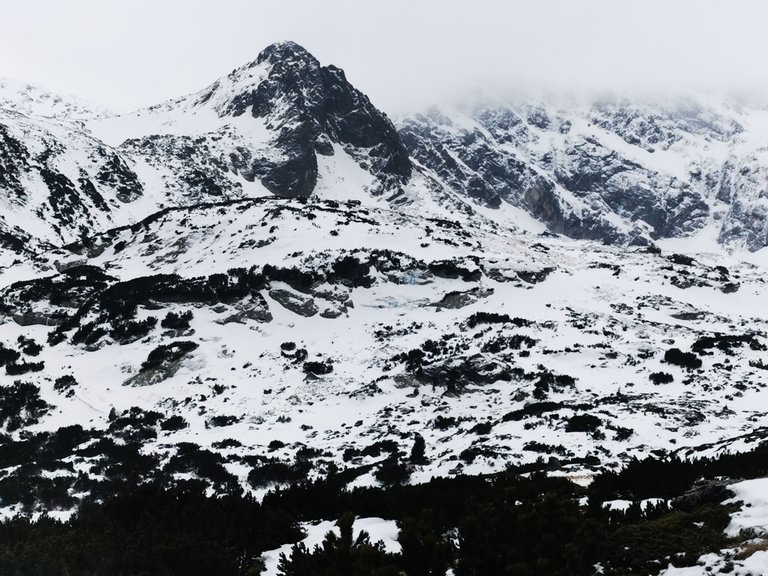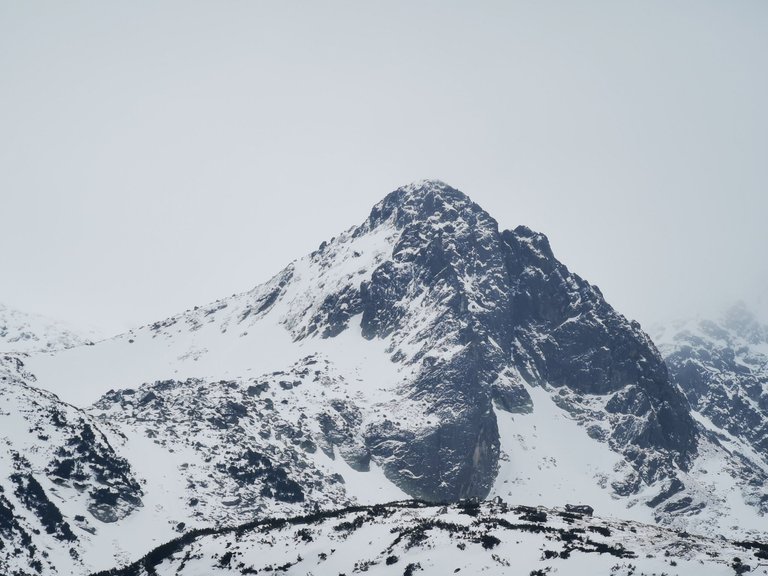 Here one distante and one close shot of Haramiyata. From this view, it looks really respecting and threatening, as it should. Unfortunately because of the fog, most pictures may look a bit black and white. This blog is going to be different in many aspects.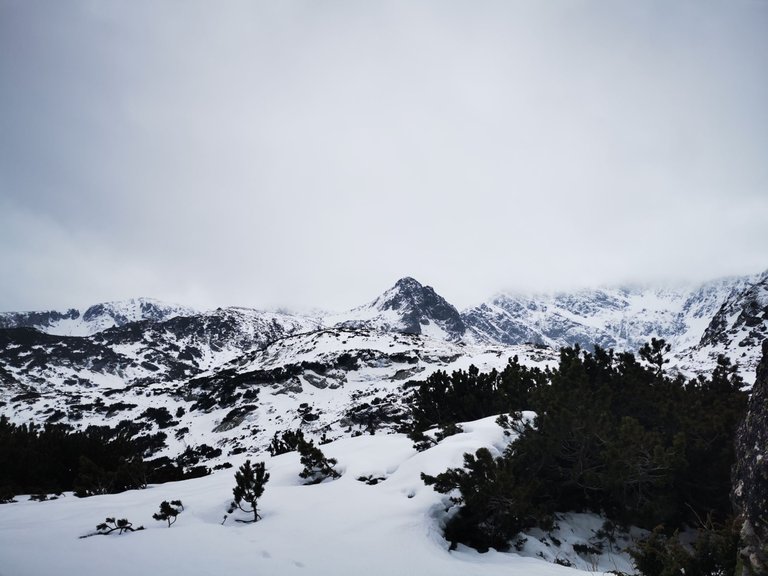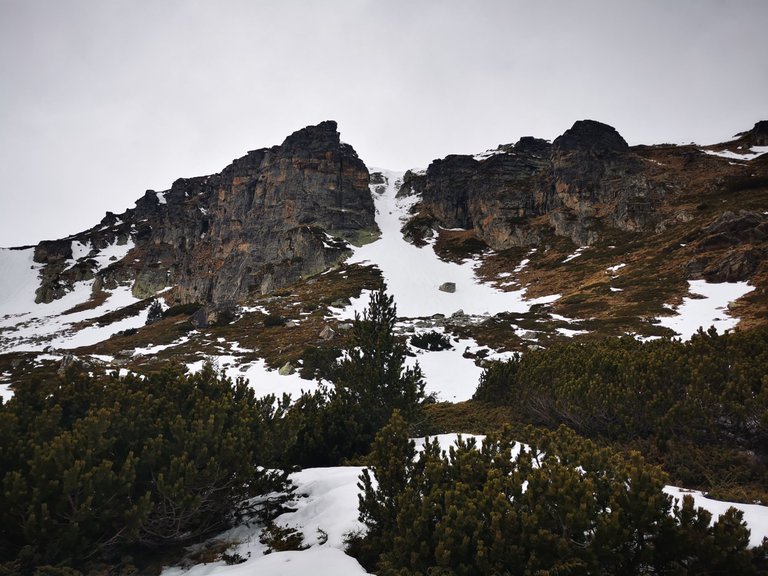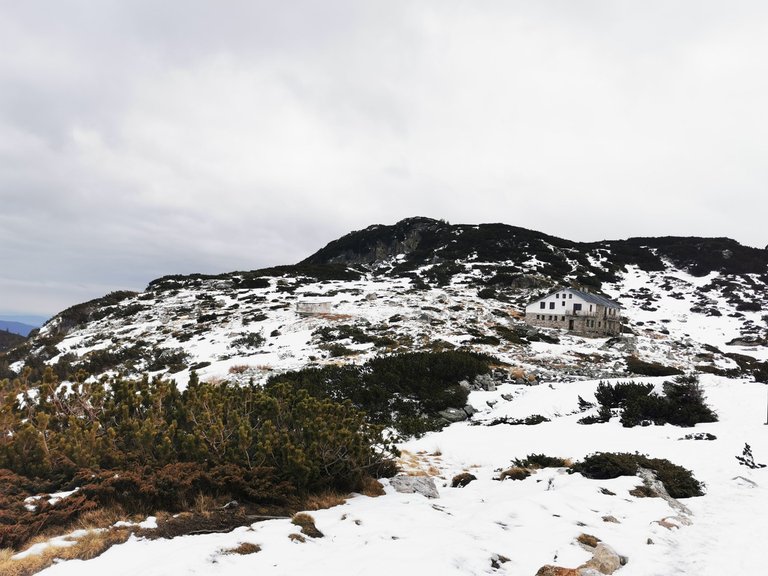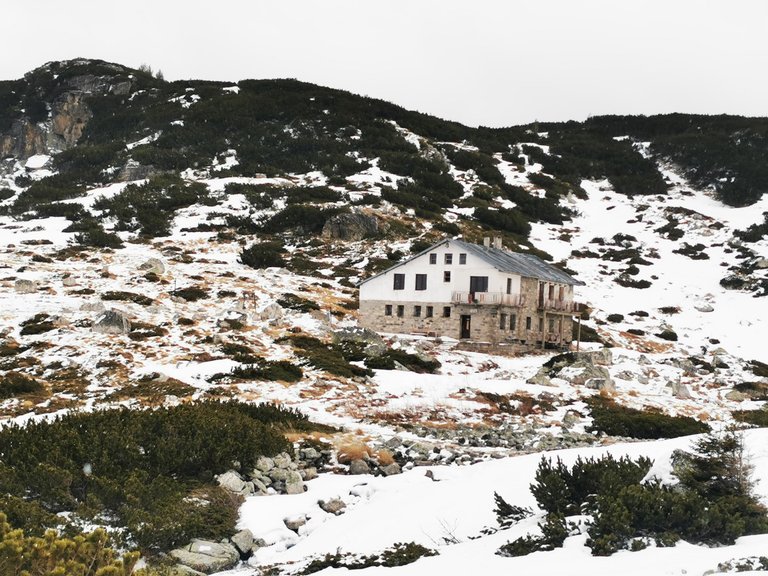 We reached our second and final Lodge before really getting close to our goal. This is Lodge 7 Lakes of Rila. It is quite easy to confuse the names of of the 2 Lodgs as they sound alike but are located in convenient places near to one another. This area is mainly developed to attract tourists and please them with evenly spaced close proximity Lodges.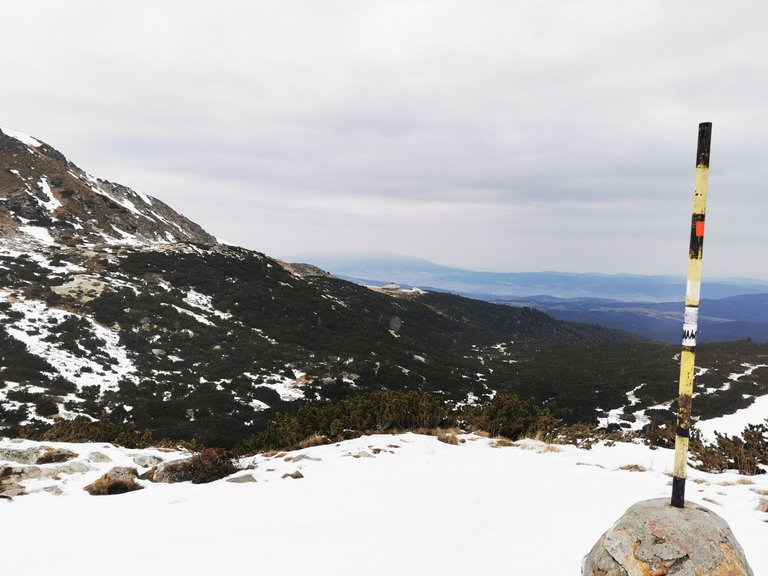 This is Lodge Rila Lakes in the distance, the one where the lift dropped us. Our starting point.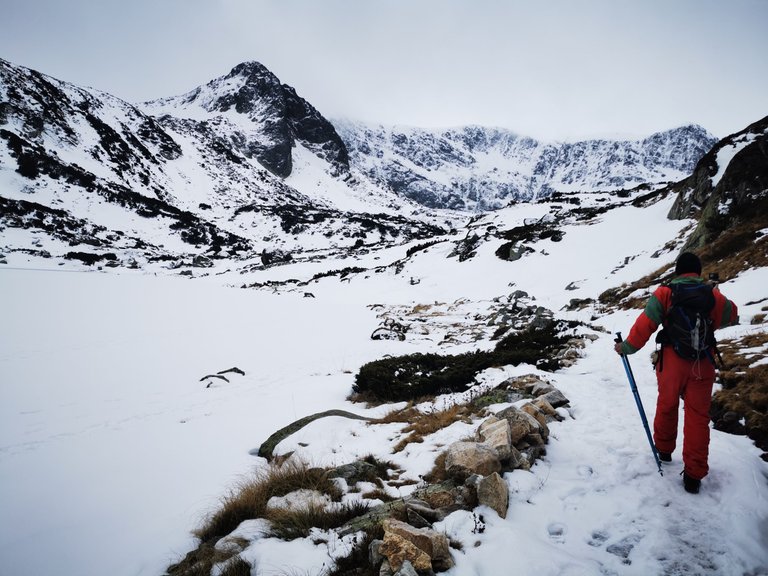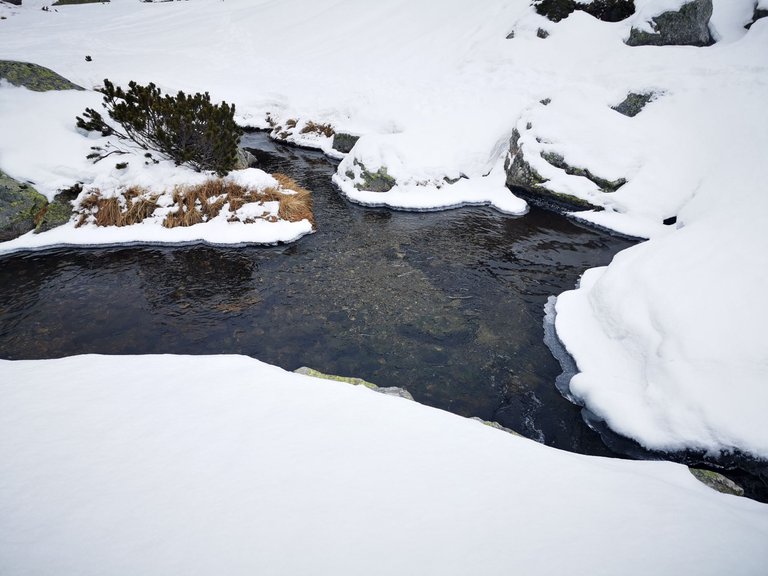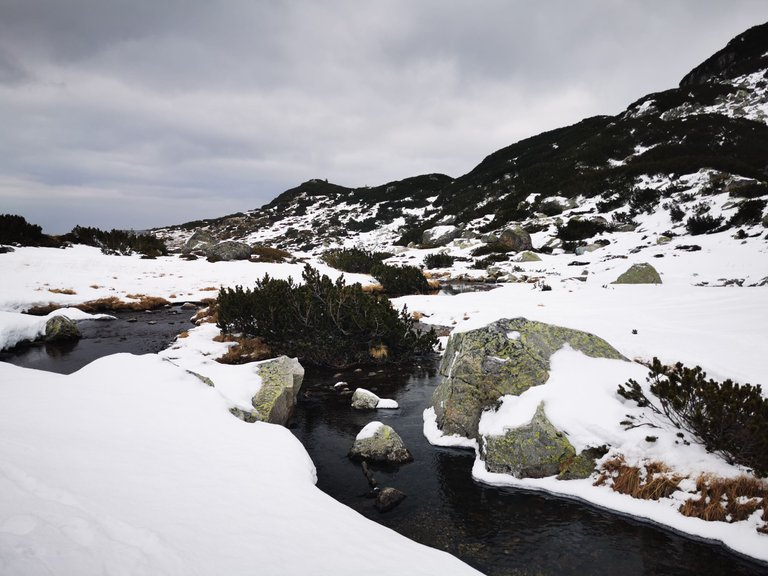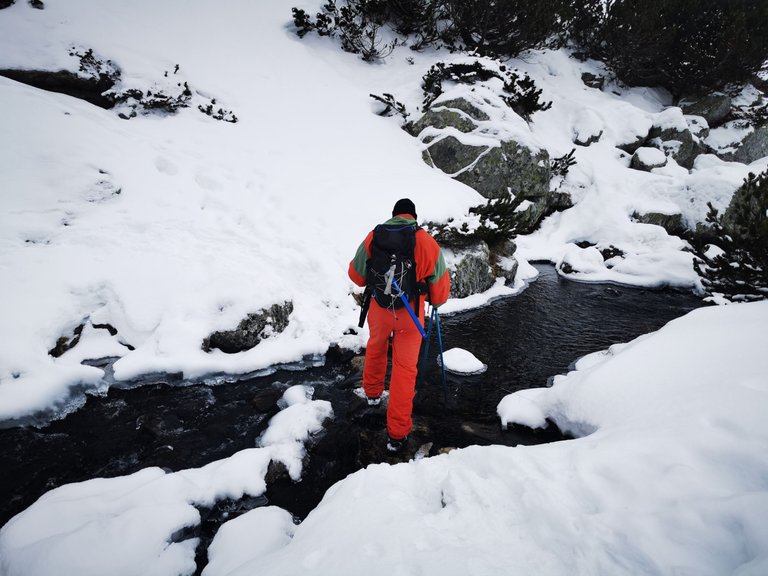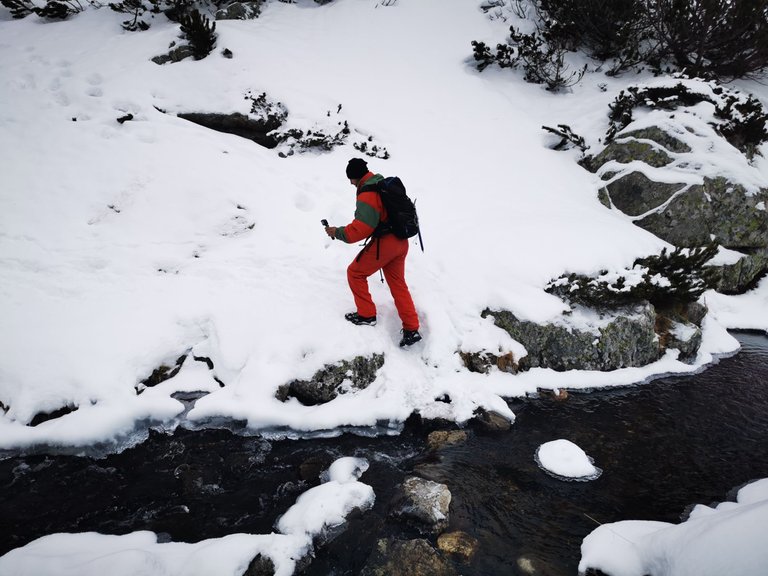 We passed by one the lakes. Unfortunately, we could not see it as it is frozen under the snow but there was a stream which was alive and flowing. And yes! Wim Hof cold dip crossed our minds. Not today :D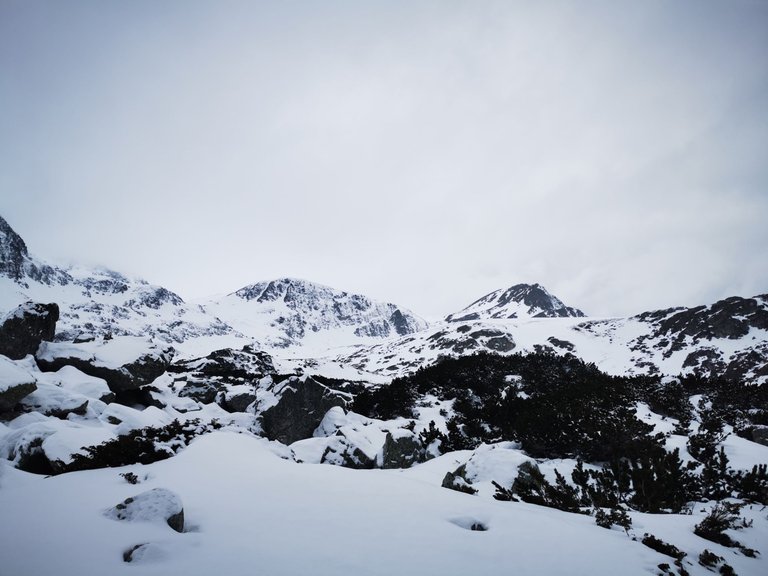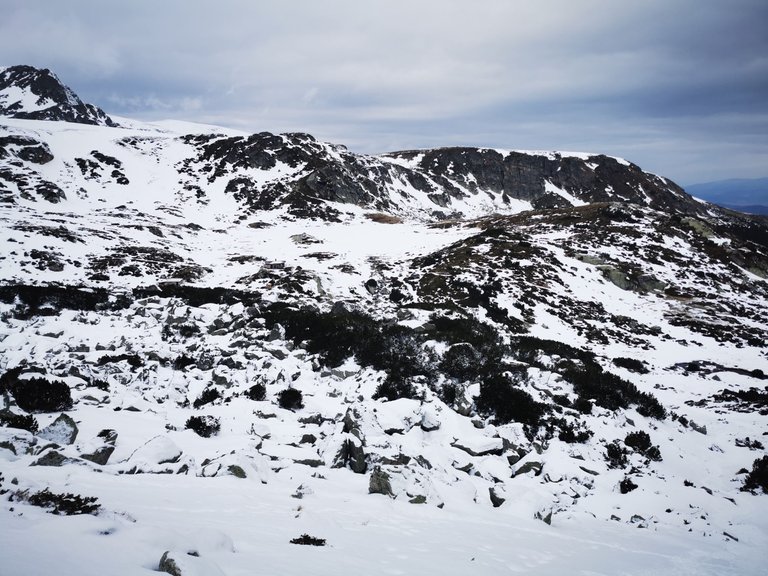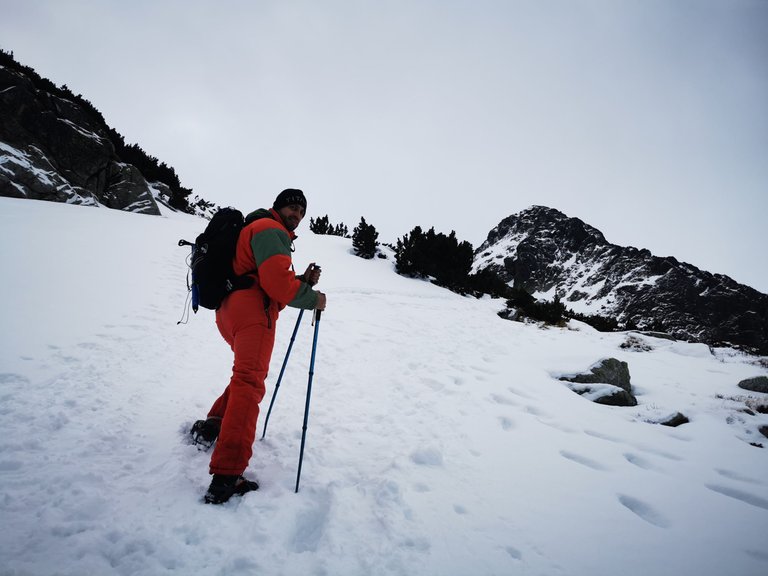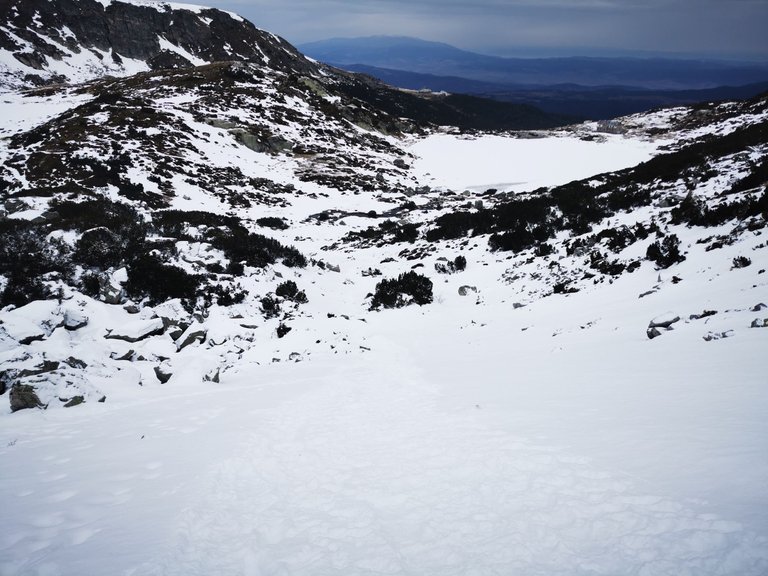 Here we go, the most interesting part starts now. Big denivelation which made us put our crampons. No risks should be undertaken.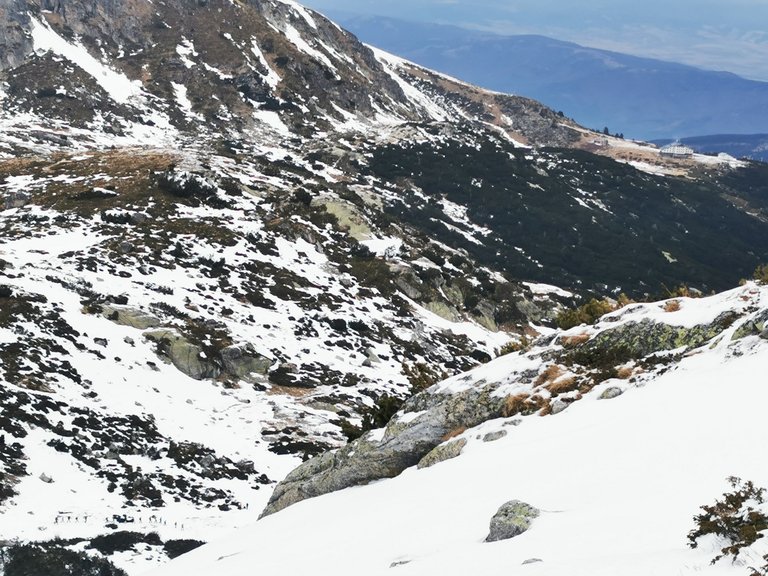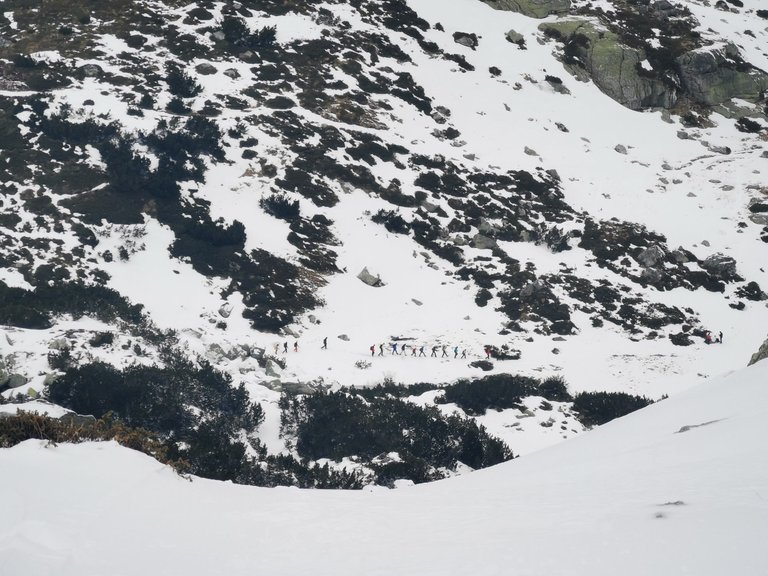 And interesting part of our journey that a group of kids with a guide also followed our footsteps. A winter camp I guess. They also wanted to climb the same peak. We greeted them on our way back.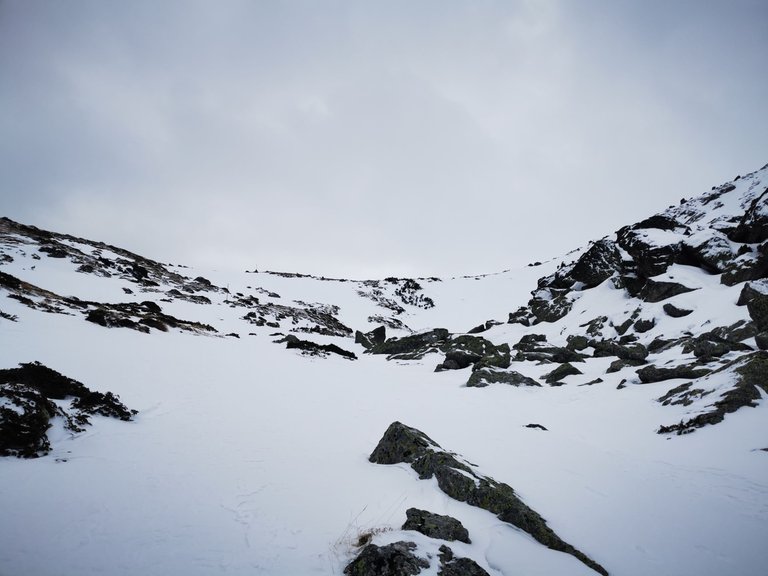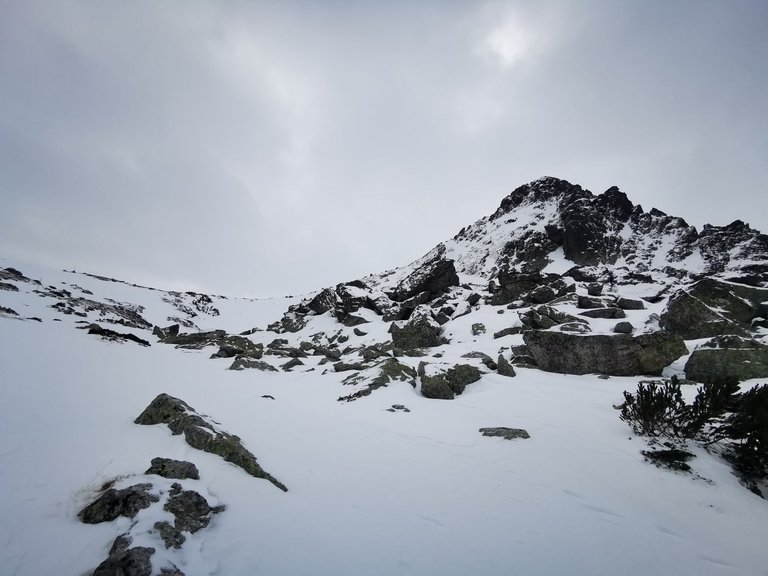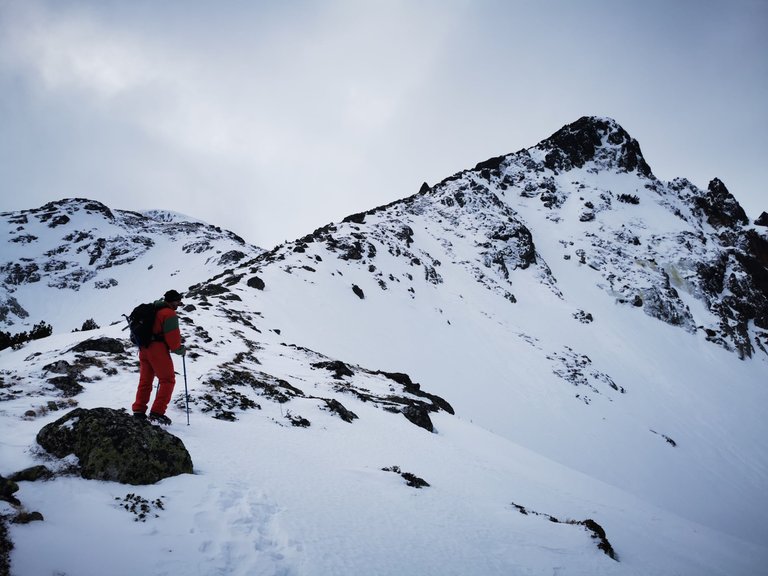 Basically we need to get to the top and then traverse until we reach the highest spot. Looks pretty easy right? Well, not exactly.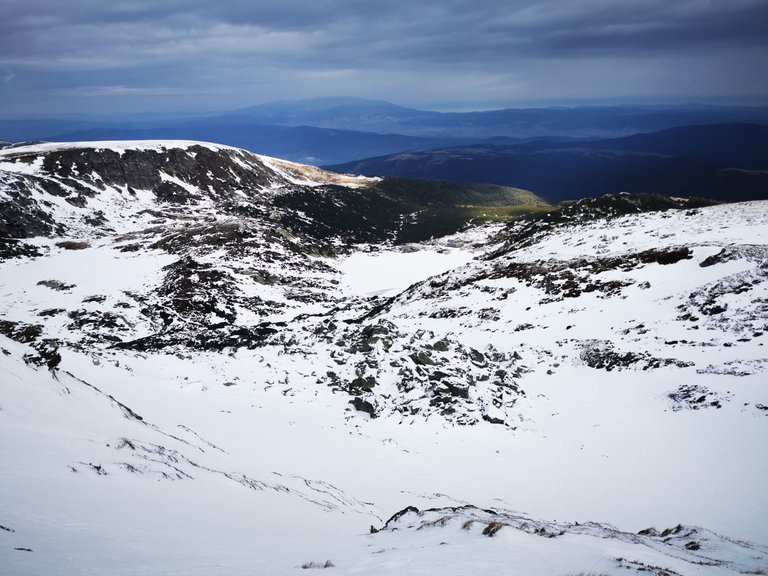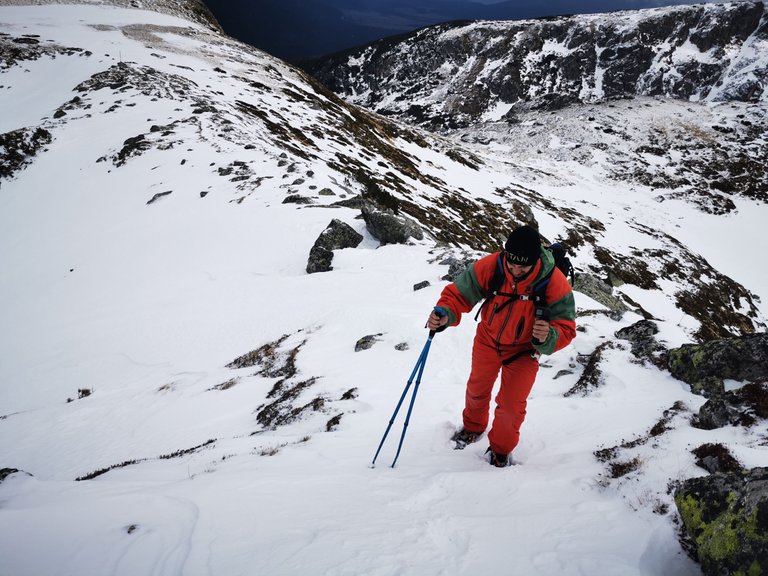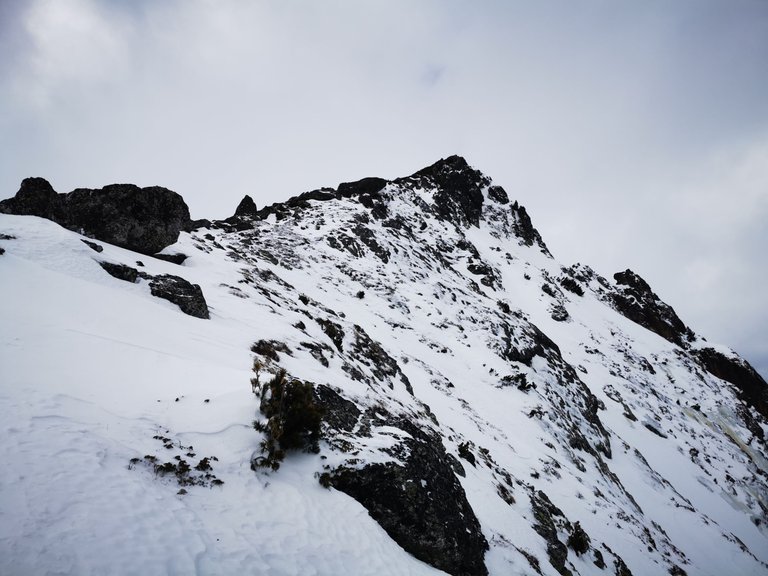 We still have to account for slides, snow boards, and unstable areas. Failing to do so will make us follow the slope down, and with crampons that would be devastating.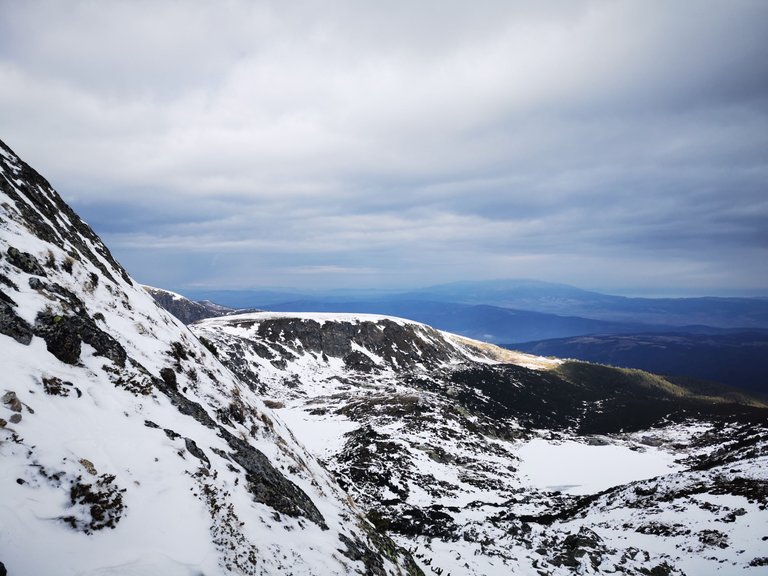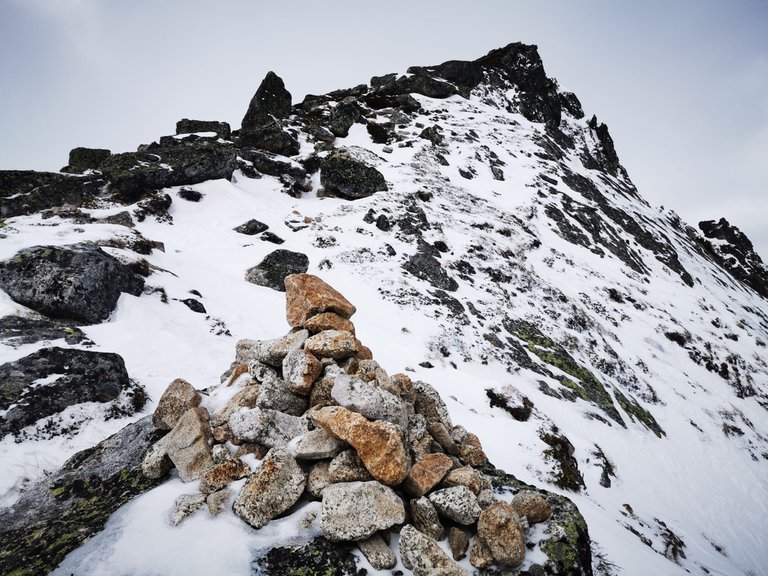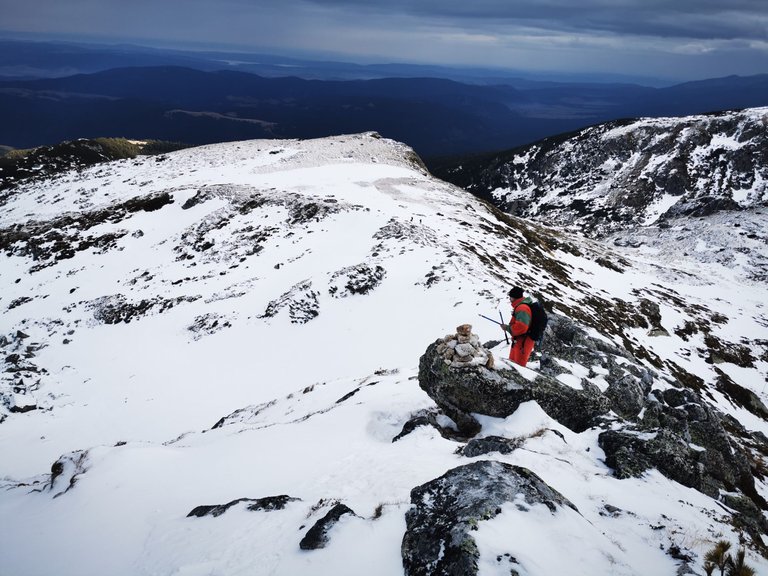 Giving up is not on our list. The higher we get, the easier it becomes. Sounds strange right. In this case it is true.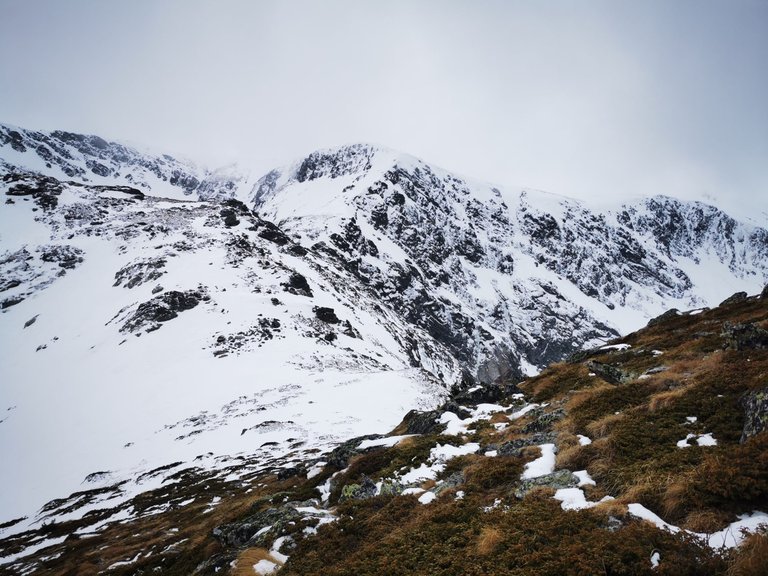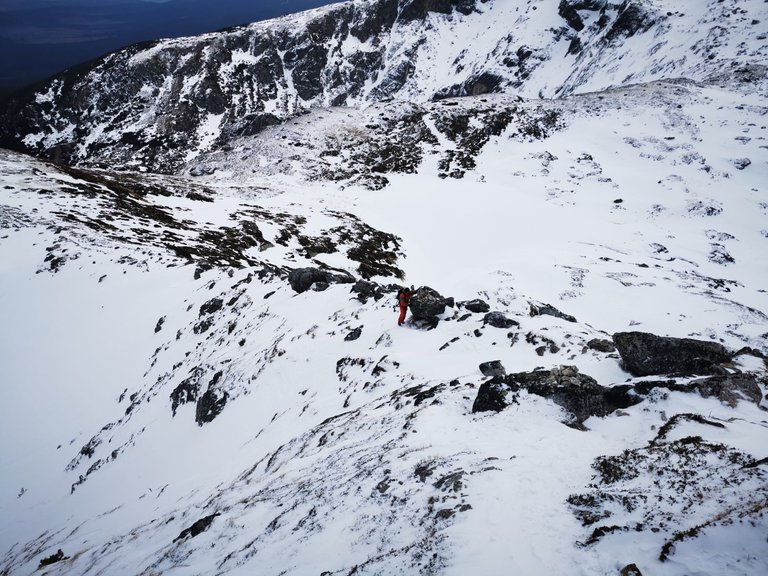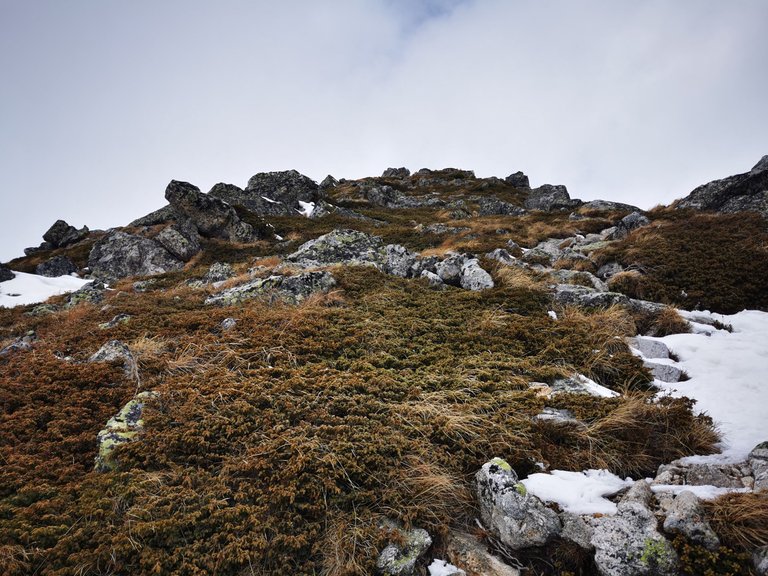 Here is why. The highest are does not have as much snow. So we could actually go around it and climb the last meters with only I guess ruining our crampons :D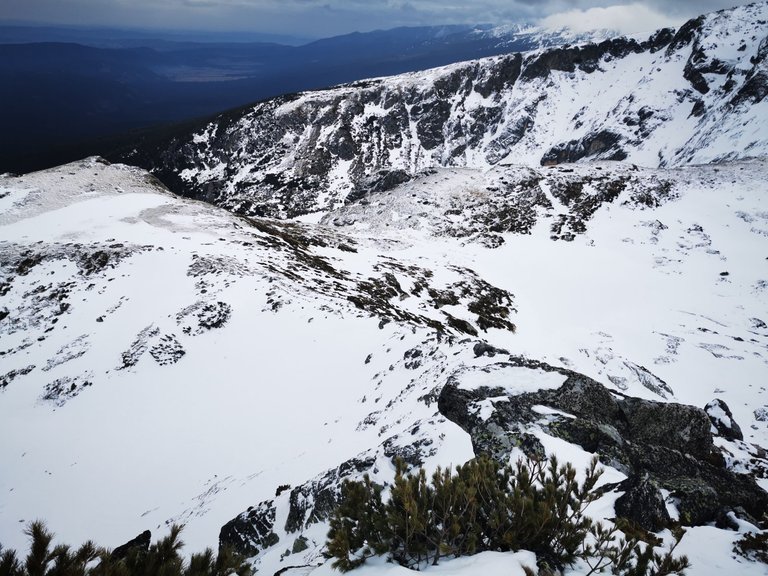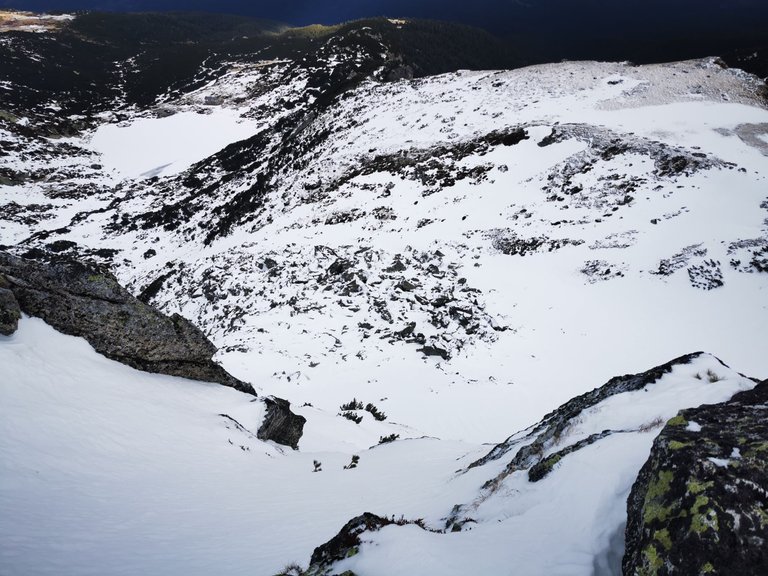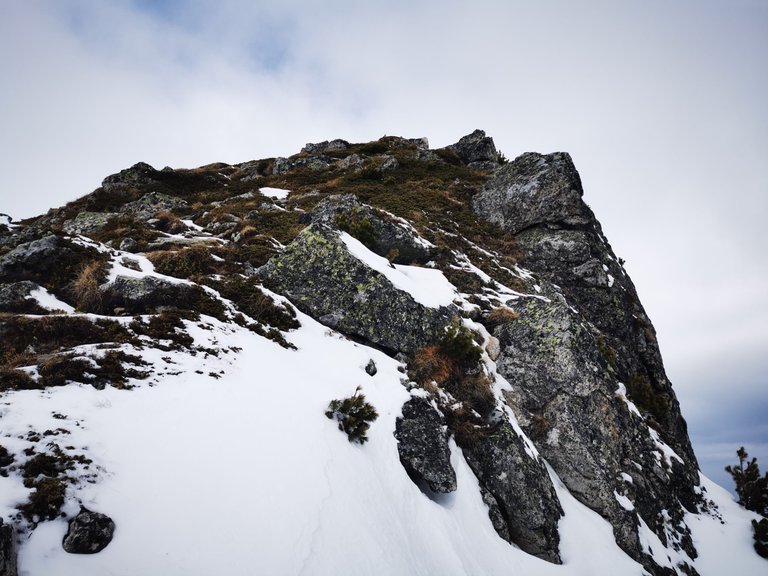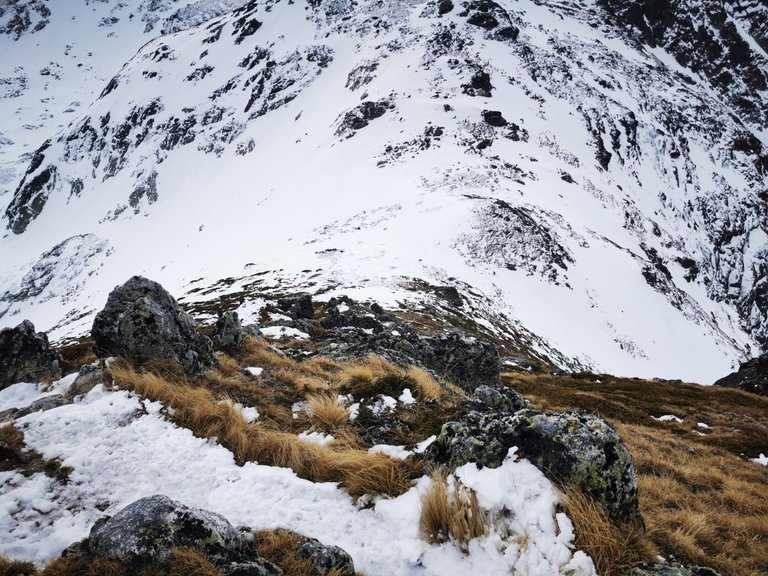 Don´t get me wrong. It is still steep as hell and dangerous. We need to be careful and not make unwanted moves.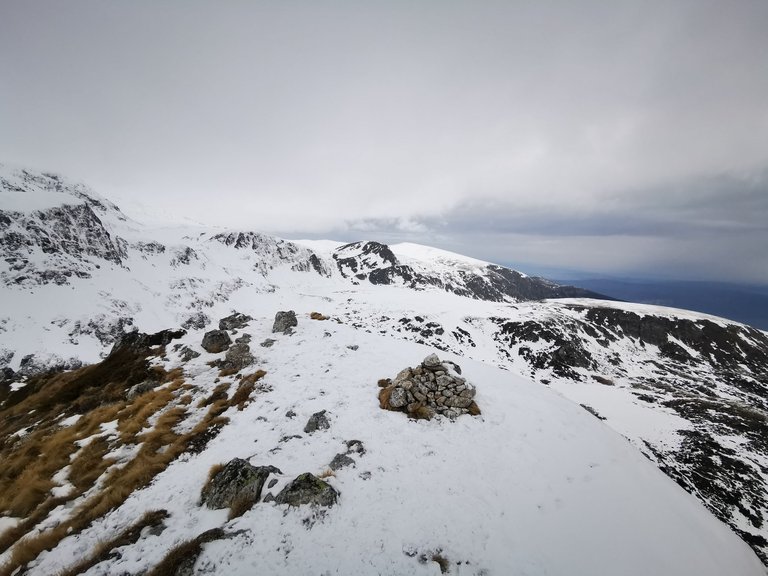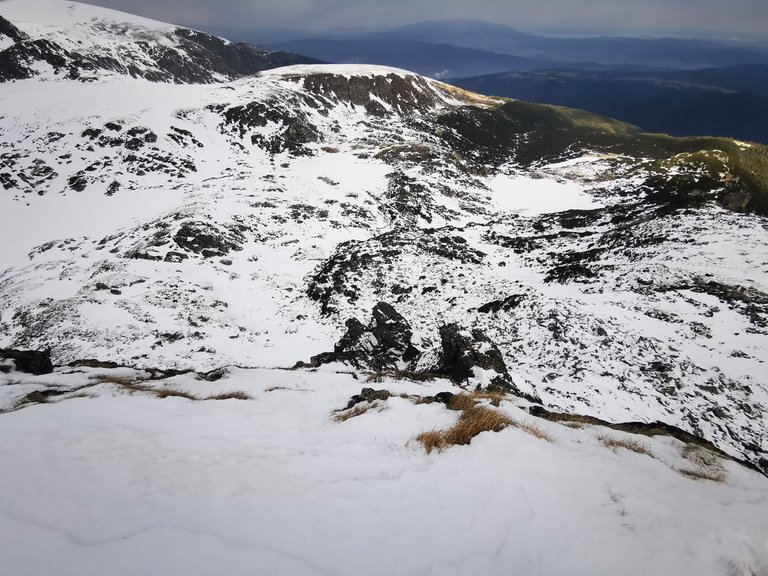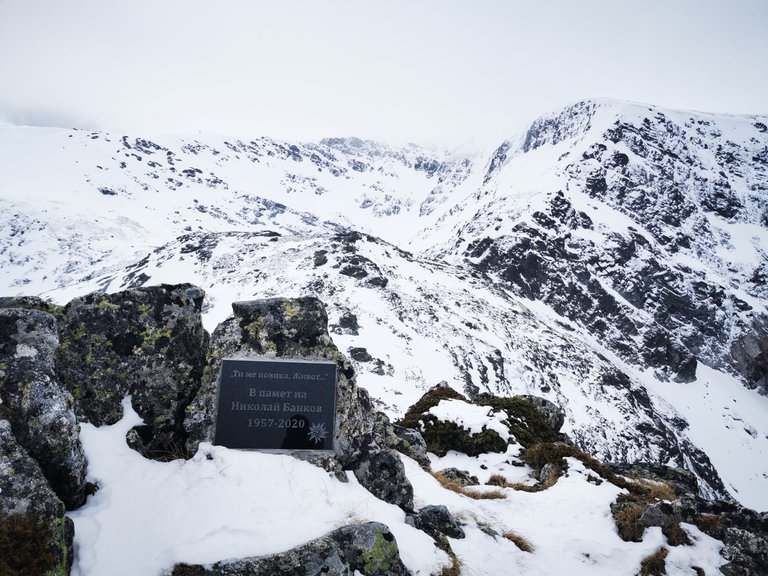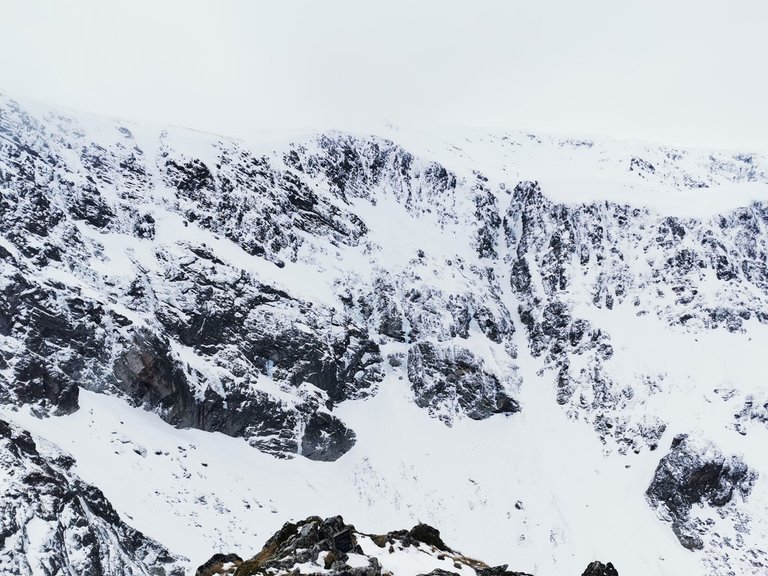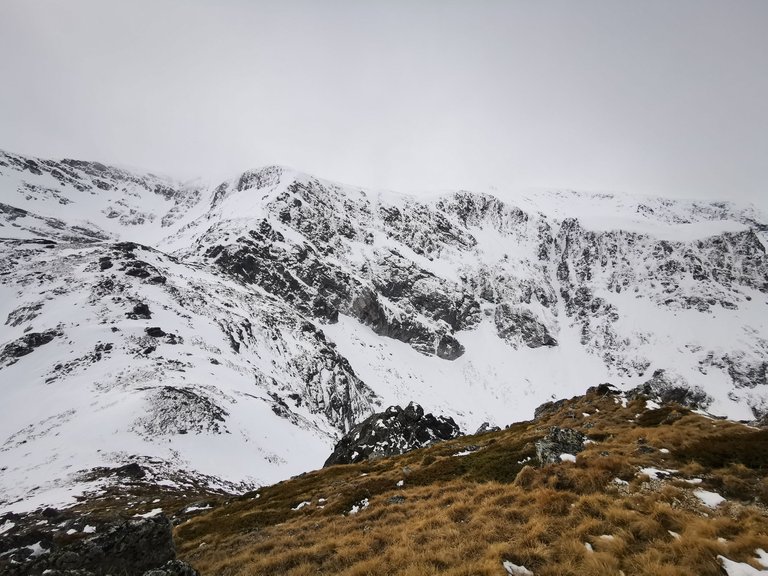 We finally made the summit. 2465 meters high. The views are really beautiful, but we couldn´t enjoy them very much due to the mist.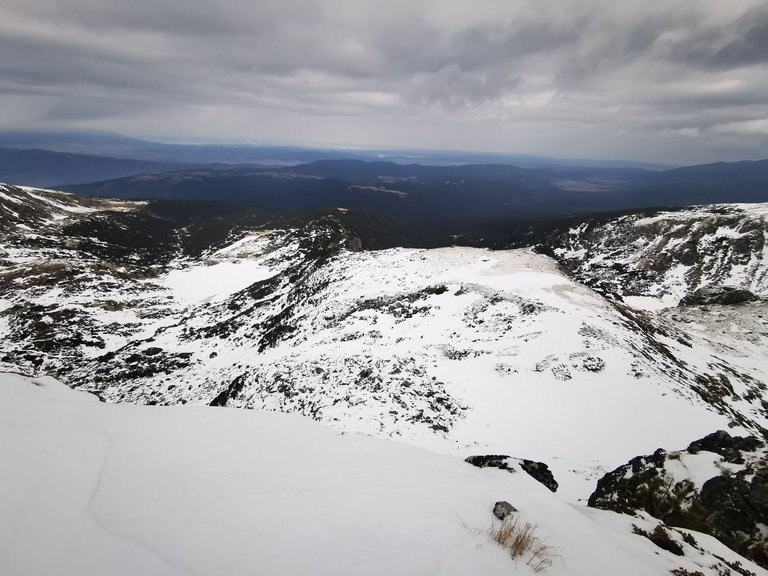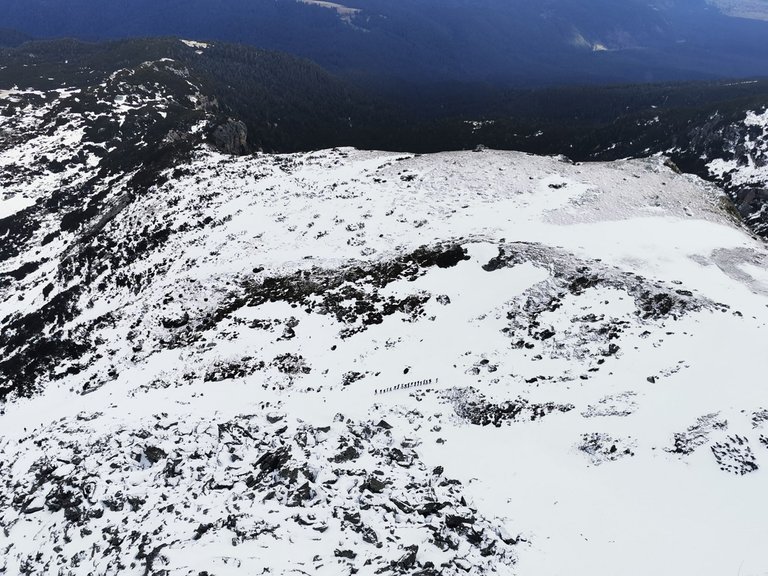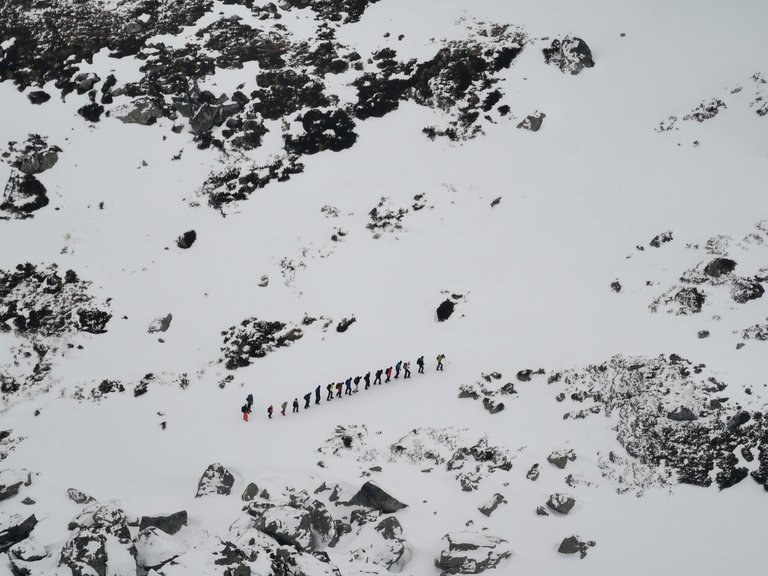 As previously mentioned, we were expecting company, slowly but certainly the kids and the guides were approaching the traverse. There we also 2 guys who were much faster and on their own. They managed to climb the peak right after us and we decided to make the descend together.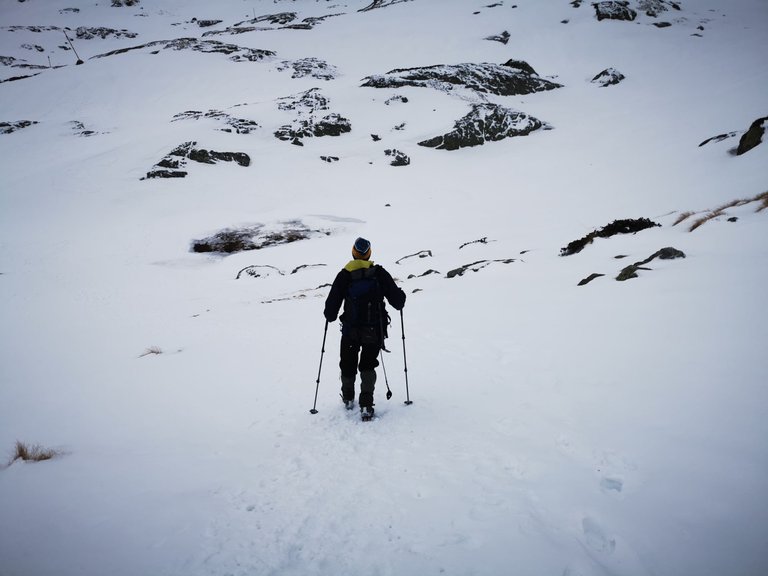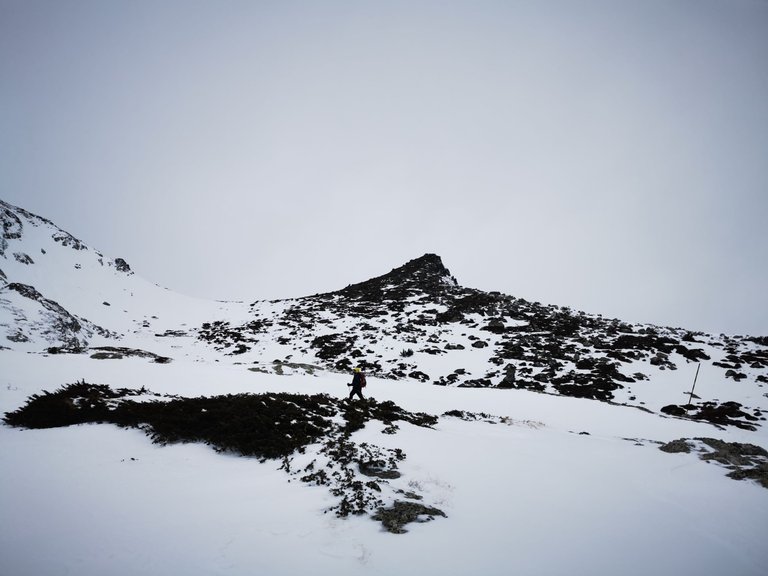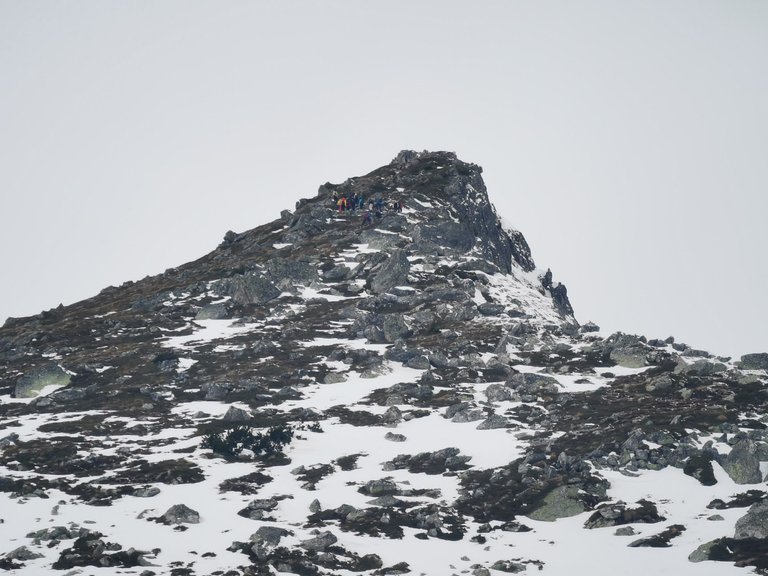 Just as we descended, the group reached the peak and we greeted each other on the radio station.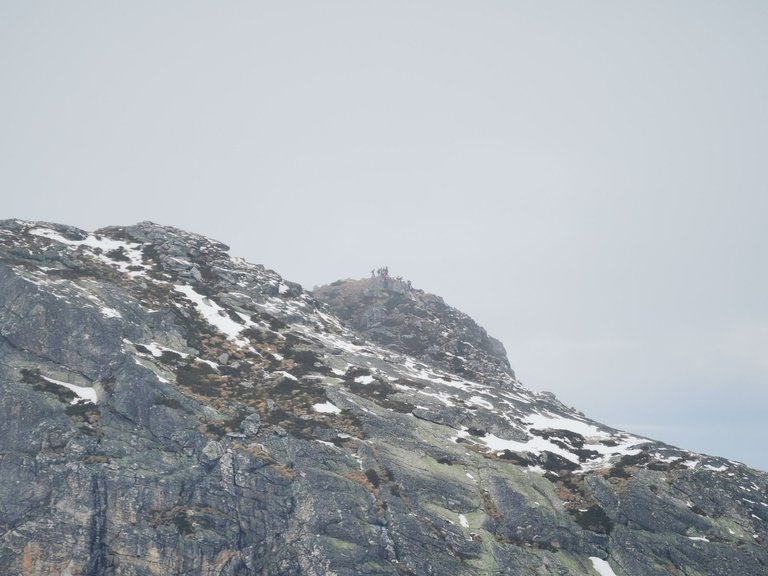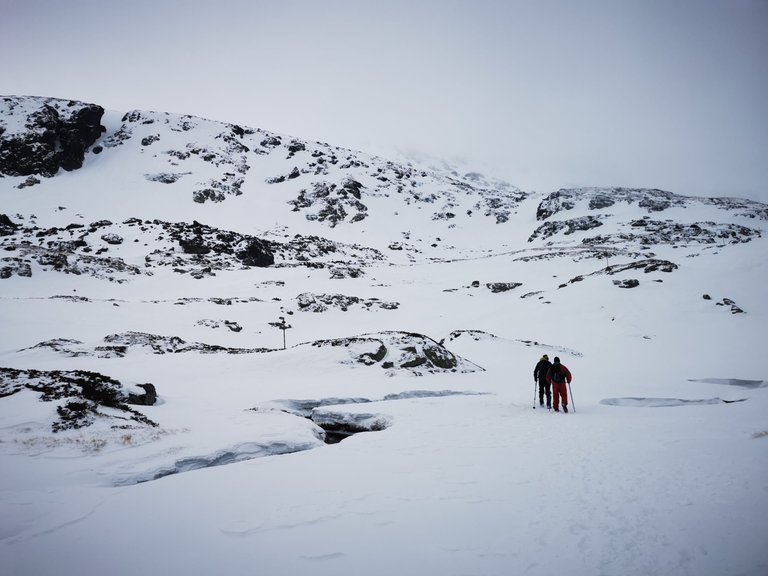 After that we decided to take a round route which would give us a whole perspective of the trip and also the grant us with more experience in the region.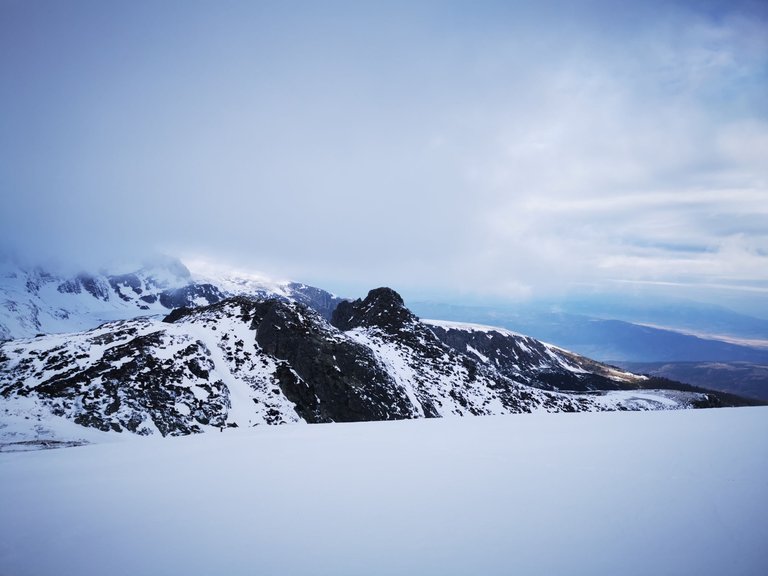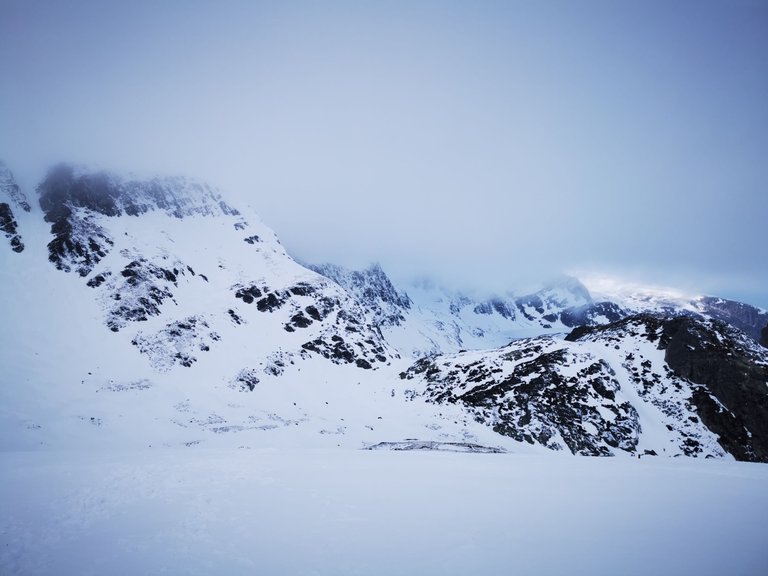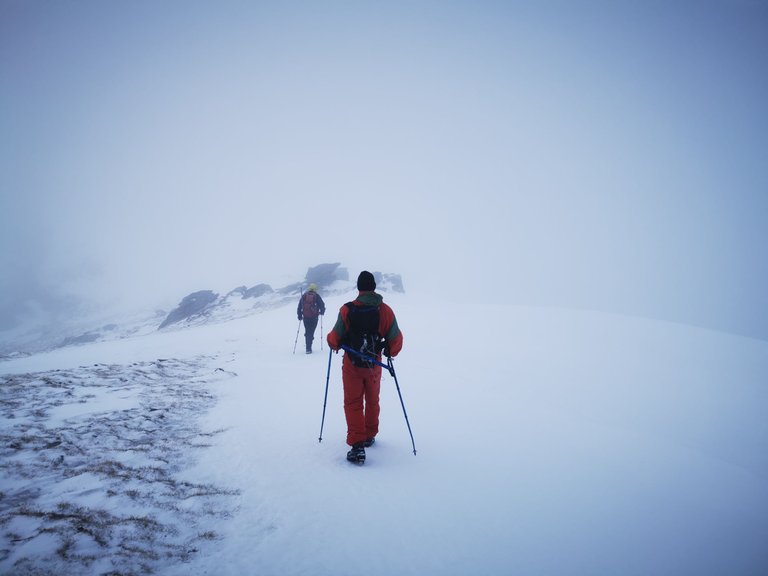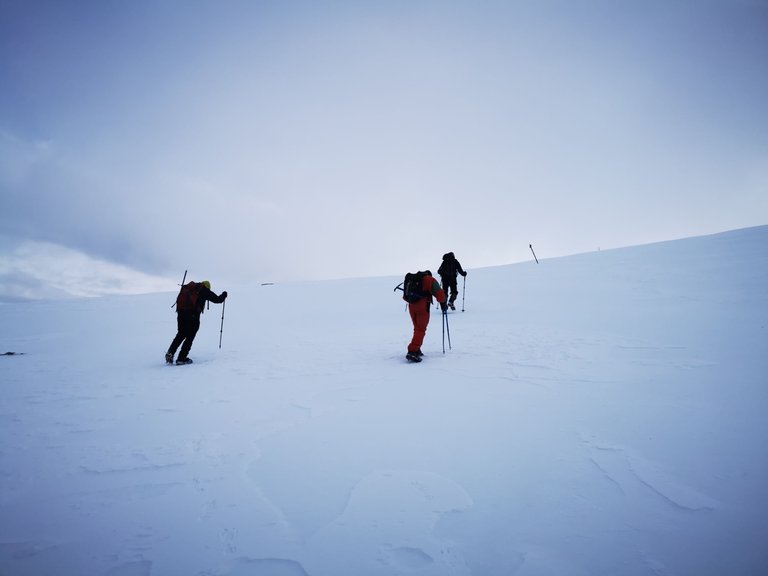 Unfortunately for us, the fog became even stronger on our way back which caused us to move very slowly and the views were just absent.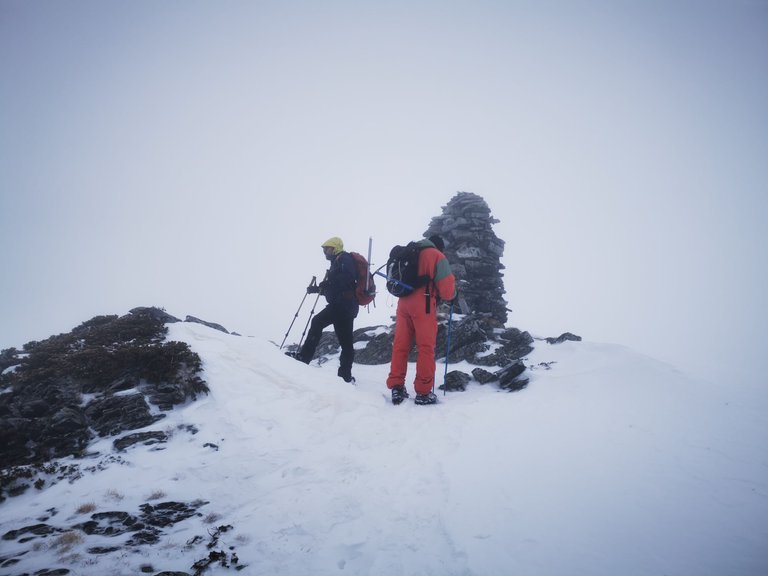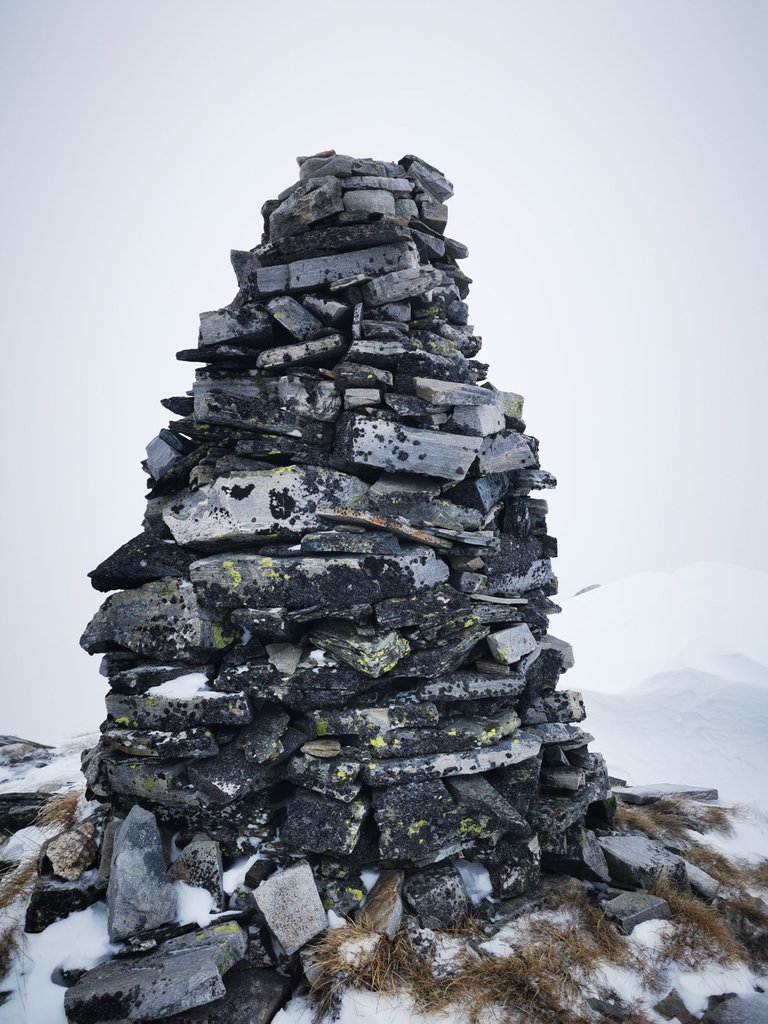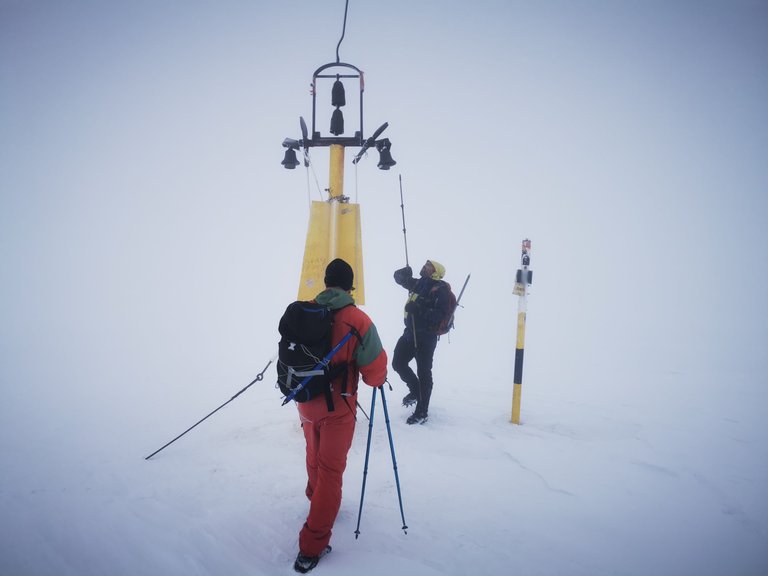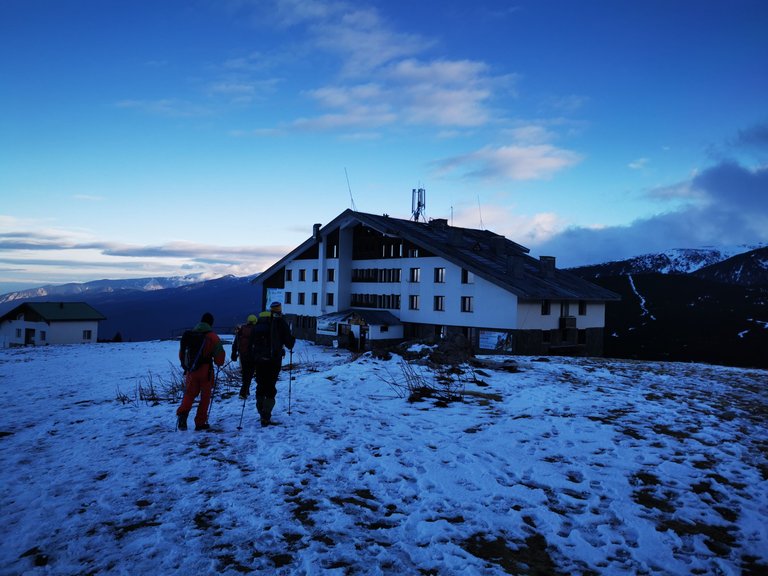 A couple of hours later just before sunset, we came back to Lodge Rila Lakes and then descended everything without the lift.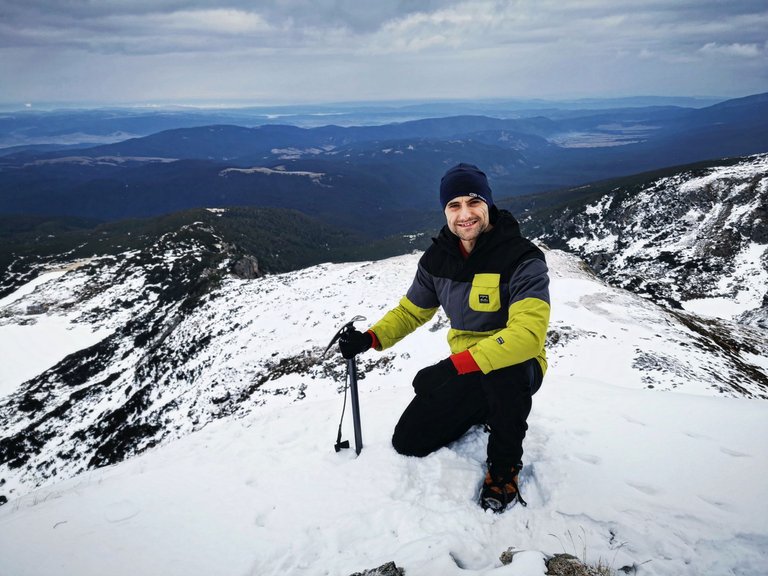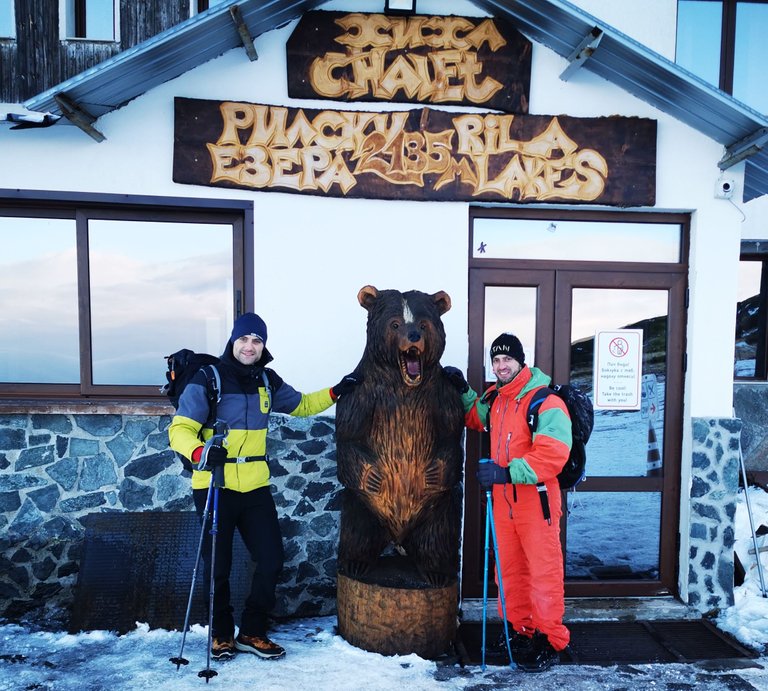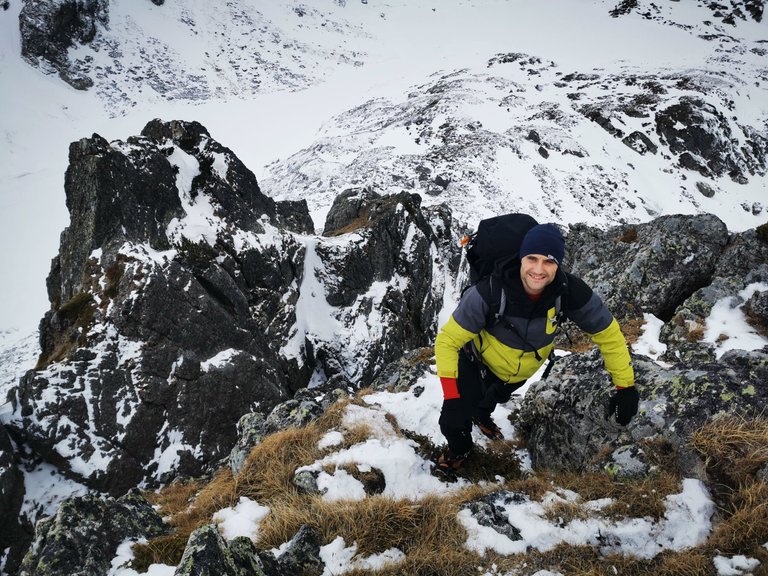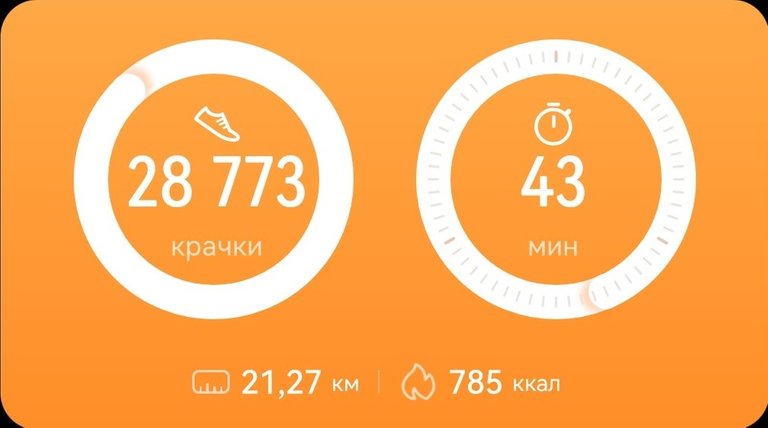 Thank you for checking out my blog :)
Stay happy, be peaceful!
Namaste
---
---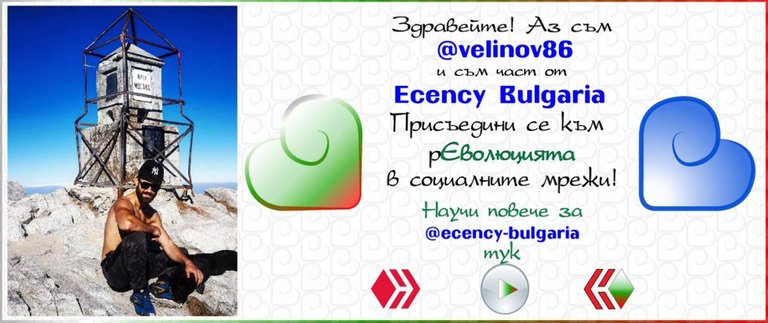 Follow me on Twitter
---
---
---