BATTLE MAGE SECRETS Weekly Challenge! | RULESET: EVEN STEVENS [EN / PT-BR]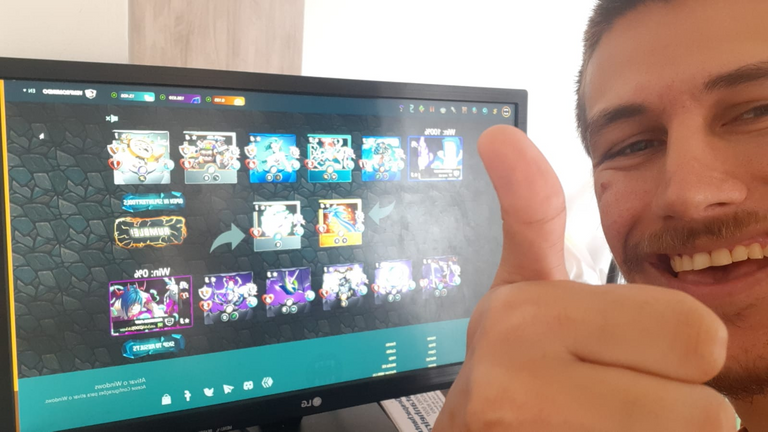 The weekly challenge has changed, and now the battles will no longer be with the card or the type of card chosen, but by the battle rule. You can check out the new rules by clicking here.
This week the rule is:
EVEN STEVENS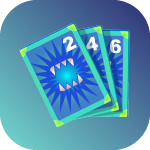 Only Monsters with Mana cost PAR can be used in battles.
BATTLE TIP:
- There are no special tricks for this ruleset, but having an idea of some monsters' mana points helps you predict what your opponent can and cannot use.
Even Stevens is a battle rule that I like, because the main cards I use in battles are even in number, namely the Sea Monster with 8 cost, the Djinn Oshannus with also 8 cost and the Ruler of the Seas, Sea Genie and Riverboat Captain, all with 6 mana cost.
So I end up focusing my battles on this battle rule on magic damage and speed.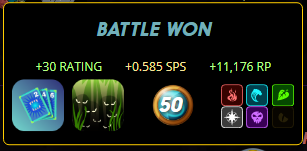 SUMMONERS

For this battle rule I like to focus on magic damage, as it is the greatest strength I have, for that I chose the Summoner that gives bonus magic damage, but the opponent chose a Summoner that nullified my bonus and even reduced 1 point of damage. my life.
With that in mind, I set up my strategy with the following cards:
POSITION 1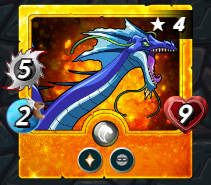 In position 1 a traditional tank, with a high attack power (5) and the healing ability, to try to stay alive 2 or 3 rounds, while the other cards attack the enemy with a massive direct magic damage on life.
POSITION 2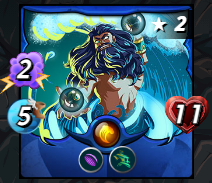 In position 2 I put the Djinn Oshannus, with high hitpoints, great speed and high damage with the Summoner bonus. Entering the battlefield to both attack and defend, a complete warrior.
POSITION 3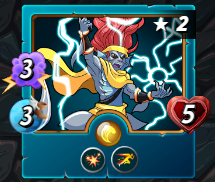 In position 3, I put the Ruler of the Seas, which is one of the ones that will deal the most magic damage and that's why I decided to keep him in the middle of the queue, so that he wouldn't be attacked in any situation. Neither from the front nor from the back as the Sneak battle rule was also active.
POSITION 4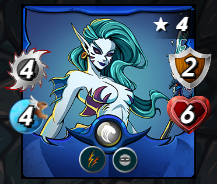 In position 4, Coastal Sentry was positioned to attack with Sneak using its Double Strike along with 4 physical damage that it has, a great power of destruction against the enemy.
POSITION 5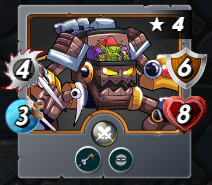 In position 5, I put the Goblin Mech with a great attack power (4) and also a lot of health points (8) and armor (6) which makes it a great tank to resist sneak attacks while also attacking opponents with its Piercing skill being able to pierce the shields and attack directly on life.
POSITION 6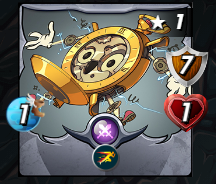 In the last position I put the Clockwork Aide that even having 1 life, has 7 armor and in a battle with Sneak for all there will be no magic damage attacking the last position but physical damage, so he would withstand some attacks. Along with his Swiftness skill adding to that of Ruler of the Seas as well, all allies gained +2 speed and with that we easily started attacking.
ENEMY STRATEGY

Even with a card with Reflect in the first position to counter my magic attacks, the opponent believed that I would abuse the Sneak battle rule by placing a card with Thorns last, but as I mixed my attacks I could easily attack the opponent's life and killing his second card with Blast from my Ruler of the Seas. Unfortunately, for him, my strategy of cards with a lot of damage and a lot of health and armor was enough for me to destroy the enemy.

WHAT COULD BE DIFFERENT?
Using the tool SplinterTools I saw that my chance of winning was 100%. So I made some changes, to see if I could lower my chance.
To lower my chance of winning I had to use less mana than I would have available to use, and without exploiting the Sneak battle rule, focusing only on magic damage that was the Summoner I had chosen. Thus betting on Speed with Shiftness from Ruler of the Seas and Blast also from him and the Riverboat Captain.
Chance of victory for the team that entered the field: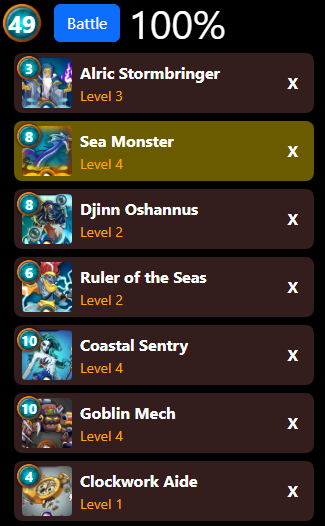 Worse performing team: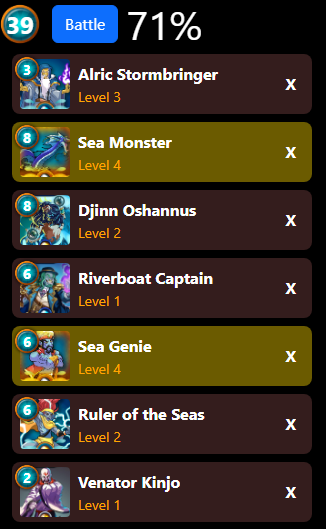 O desafio semanal mudou, e agora as batalhas não serão mais com a carta ou o tipo de carta escolhido e sim pela regra de batalha. Voce pode conferir as regras novas clicando aqui.
Esta semana a regra é:
EVEN STEVENS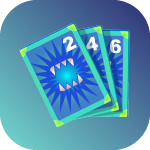 Apenas Monstros com custo de Mana PAR podem ser usados ​​em batalhas.
DICA DE BATALHA:
- Não há truques especiais para este conjunto de regras, mas ter uma ideia dos pontos de mana de alguns monstros ajuda a prever o que seu oponente pode ou não usar.
Even Stevens é uma regra de batalha que eu gosto, pois as cartas principais que uso em batalhas são de número par, sendo elas o Sea Monster com 8 de custo, o Djinn Oshannus com também 8 de custo e o Ruler of the Seas, Sea Genie e Riverboat Captain, todos com 6 de custo de mana.
Assim eu acabo focando minhas batalhas nessa regra de batalha em dano mágico e velocidade.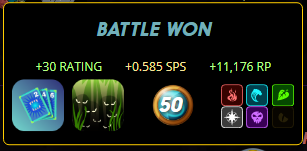 SUMMONERS

Para essa regra de batalha eu gosto de focar em dano mágico, pois é a maior força que tenho, para isso escolhi o Summoner que dá bônus de dano mágico, porém o adversário escolheu um Summoner que anulou o meu bônus e ainda diminuiu 1 ponto de minha vida.
Pensando nisso montei minha estrategia com as seguintes cartas:
POSIÇÃO 1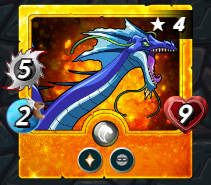 Na posição 1 um tank tradicional, com um alto poder de ataque (5) e a habilidade de cura, para tentar ficar vivo 2 ou 3 rounds, enquanto as outras cartas atacam o inimigo com um dano massivo mágico direto na vida.
POSIÇÃO 2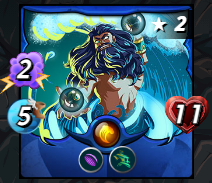 Na posição 2 coloquei o Djinn Oshannus, com alto pontos de vida, uma grande velocidade e alto dano com o bônus do Summoner. Entrando no campo de batalha tanto para atacar quanto para defender, um guerreiro completo.
POSIÇÃO 3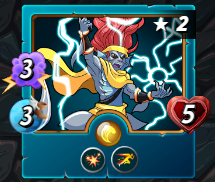 Na posição 3, coloquei o Ruler of the Seas, que é um dos que causará o maior dano mágico e por isso decidi manter ele no meio da fila, para que não fosse atacado em nenhuma situação. Nem pela frente, nem por trás já que a regra de batalha Sneak também estava ativa.
POSIÇÃO 4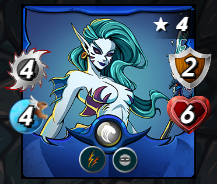 Na posição 4 a Coastal Sentry ficou posicionada para atacar com Sneak usando seu Double Strike juntamente com 4 dano físico que ela possui, um grande poder de destruição contra o inimigo.
POSIÇÃO 5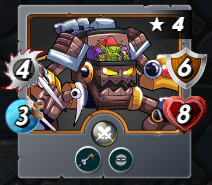 Na posição 5, coloquei o Goblin Mech com um grande poder de ataque (4) e também bastante pontos de vida (8) e armadura (6) o que torna um ótimo tank para resistir a ataques de Sneak enquanto também ataca os oponentes com sua habilidade Piercing podendo perfurar os escudos e ataque diretamente na vida.
POSIÇÃO 6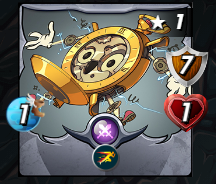 Na última posição coloquei o Clockwork Aide que mesmo possuindo 1 de vida, tem 7 de armadura e em uma batalha com Sneak para todos não haverá dano mágico atacando a última posição e sim dano físico, então ele aguentaria alguns ataques. Juntamente com sua habilidade Swiftness somando com a do Ruler of the Seas também, todos os aliados ganharam +2 de velocidade e com isso facilmente começamos atacando.
ESTRATÉGIA INIMIGA

Mesmo com uma carta com Reflect na primeira posição para contra-atacar meus ataques mágicos, o oponente acreditou que eu abusaria da regra de batalha Sneak colocando em último uma carta com Thorns, porém como mesclei meus ataques pude facilmente ir atacando a vida do oponente e matando a segunda carta dele com o Blast de meu Ruler of the Seas. Infelizmente, para ele, a minha estratégia de cartas com bastante dano e muita vida e armadura foi suficiente para que eu pudesse destruir o inimigo.

O QUE PODERIA SER DIFERENTE?
Usando a ferramenta SplinterTools vi que minha chance de vitória era 100%. Então fiz algumas alterações, para ver se conseguia abaixar minha chance.
Para abaixar a minha chance de vitória tive que usar menos mana do que eu teria disponível para usar, e sem explorar a regra de batalha Sneak, focando apenas em dano mágico que era o Summoner que eu tinha escolhido. Assim apostando em Velocidade com Shiftness do Ruler of the Seas e Blast também dele e do Riverboat Captain.
Chance de vitória do time que entrou em campo: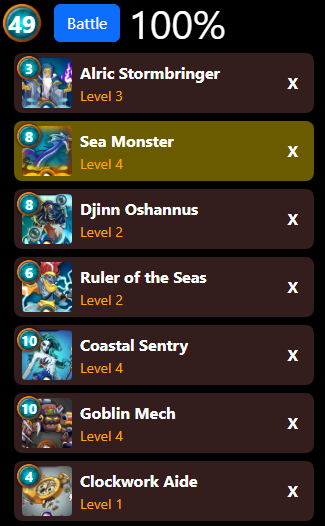 Time com um desempenho pior: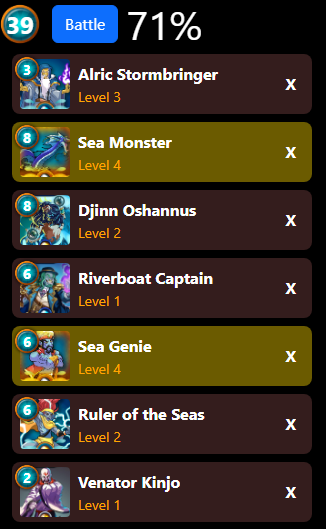 ---
---