I got tired of Carlos' jokes

I was already tired of my cousin Carlos' little jokes, I think he saw me as an easy target because I always took everything with indulgence. He always promised not to do it again.
I foolishly believed in his false promises, he would be quiet some days and when I least thought he would make one of his stupid jokes.
---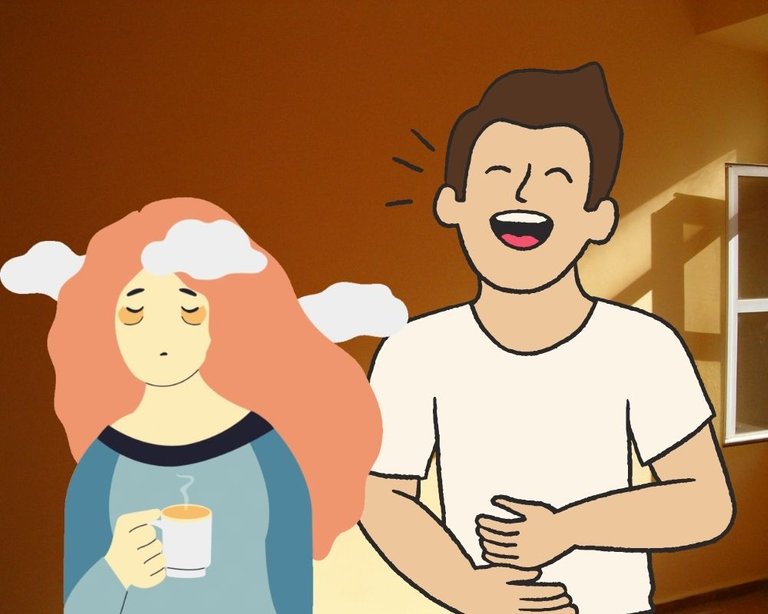 ---
---
Last week he poured a lot of salt on half a bottle of my boyfriend's favorite wine, which I had left in the pantry.
When my sweetheart went to take his glass of wine he wrinkled his face and his first reaction was obviously to spit out the drink and throw it all over my face. I'm sure Carlos was hiding over there laughing, I don't doubt that. Then he would pretend he didn't know anything.
My patience was exhausted when I went to prepare coffee for my boyfriend to pass the taste of salted wine and I could not find it, the only possibility of the disappearance of the coffee was that it was a stupidity of Carlos, at home the coffee is never missing and is always in the same place.
This time I was not going to let Carlos get away with it and I immediately called my friend Betina and asked her to bring me that thing he had told me about.
Betina arrived quickly with the order, she was eager for me to teach Carlos a lesson, she knew all the stories about his practical jokes and scolded me for not doing anything about it.
I acted as if I knew nothing about the disappearance of the coffee, Carlos was in his room watching TV and I asked him to go buy butter cookies to have with the coffee.
He was addicted to those cookies and they were his weak spot, even though he is a 27 year old man, he was short of money since he had been laid off from his job a couple of months ago.
Fortunately, he didn't like coffee and at least he didn't consume the one I bought, which, by the way, he had hidden from me.
He went as a child to buy his favorite cookies, he was doubly happy because in addition to giving his palate a treat also in his stupid mind he would have thought that I would suffer looking for the coffee.
As soon as he left the house, I went into his room and applied the product Betina had brought me to his underwear.
He arrived quickly with the cookies, handed me half and kept the rest, I told him:
"Thank Carlos, by the way go take a shower and get nice, a friend of Betina's is coming who wants to meet you."
"Thanks to you cousin, I hope you enjoy the cookies with the coffee."
He was so cynical and I never managed to understand the reason for his stupid jokes.
He immediately went to take a shower, the idea of meeting girls if he liked it because as you can imagine almost no one wanted to go out with him.
After a few minutes, I call him to come to the living room to receive the supposed girl that was coming, he does not answer, I knock on the door of the room and nothing... I open the room and he is lying on the bed in his underwear, scratching his private parts with much desperation, I tell him:
"watch out, you're going to rip your flesh off".
He answers: "I don't know what happened it was after the bath, I have a hell of an itch".
"They probably changed the ingredients of the cookies and you had an allergic reaction, I'm going to send you to buy an anti-allergic".
I sent my boyfriend to buy the anti-allergic, because we had to hide everything very well.
My cousin did not stop scratching desperately and he did it over the cloth without knowing that the rubbing of the cloth with the skin would cause even more itching.
After a long while my boyfriend arrived with the anti-allergic and, as we had already planned, he said that in the pharmacy there were many people complaining about having that itch and that the pharmacist told them to make a paste with coffee and salt and apply it on the affected area, that that was the holy remedy.
Carlos said with desperation, "the coffee is there in my drawer cousin, please, make the preparation and bring it to me, I beg you, I can't stand it anymore".
I grabbed my coffee, first brewed 3 cups and poured them with a lot of patience, then made a mixture of coffee, salt and a little more of the substance Betina brought me, Picapica powders (causes severe itching and irritation). Carlos applied it to his private parts.
In an instant he was more desperate with the itching, he told me that it had been worse, I answered him that maybe we had to wait a while for it to take effect and I offered him to take an anti-allergic.
Of course, I know that this drug causes drowsiness, so after a while Carlos felt some relief when he fell asleep with half of his intimate area exposed, full of rosettes and smeared with coffee powder. My boyfriend took pictures of him.
Carlos still doesn't know what's making him itch so much, all his underwear is full of Picapica powders, so I think it will be several days before he feels like playing one of his stupid pranks on me.
---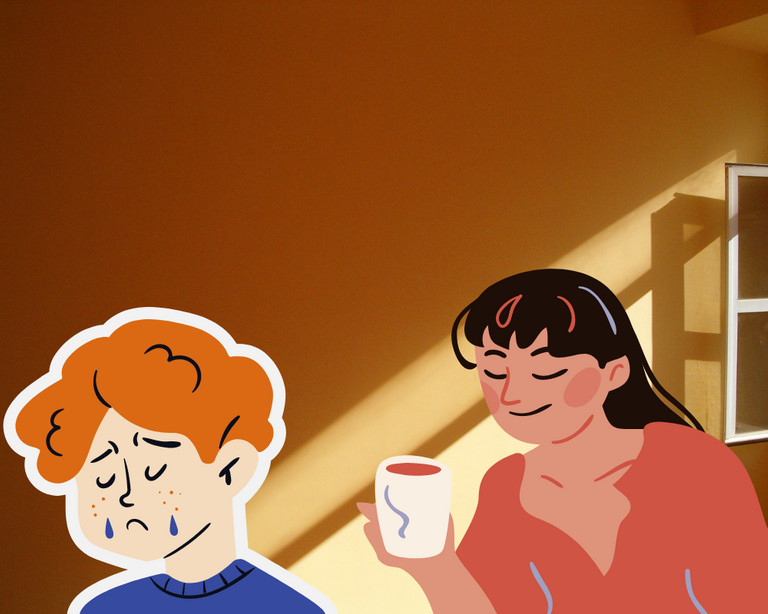 ---
---
If Carlos comes back with his bad jokes, my boyfriend has a card up his sleeve, the photos, he plans to blackmail him and threaten to upload them to social networks if he doesn't leave me alone, surely no girl will want to go out to see a man with his private parts in those conditions.
---
---
Images created in Canva with free versionl
Thank you for reading 😉
---
---