See you soon, I hope so. Happy birthday to me. [Eng-Esp] #109
Perhaps I would have many hours without sleep from so much thinking and thinking, I would go to see the sunrise at the seashore, I would contemplate the immensity that my eyes have seen only superficially, I would bathe naked before the visitors arrive. Submerged in the water, I would float looking at the blue sky, trying to embrace the immensity and the imminent farewell that awaits me.
I would get out of the water, dry my body, put on light white clothes, pants and long-sleeved shirt of soft fabric, apply sunscreen, I would not want to spend my last birthday sunstroke. I would receive the sun's rays on my body to try to warm up my soul, which will surely be very restless.
I would ask for breakfast, a couple of calamari empanadas (soon it would be revealed to me if it is wrong or not to eat animals, i hope so) and a hot Jamaican tea with mint and lemon, for sure after the bath and because of the early hour I would still be cold. I would spend the day looking at the sea, looking at the people, trying not to think, just to be here and now.
The night would come and I would bring with me some friendships, maybe 5 or 8 people, a closed circle, something intimate. With a bonfire on the beach, under the moonlight and the stars, a couple of violinists and another musician with a harp, I would say goodbye to my friends wishing that there is something more after death and that at some point we would meet again and recognize each other, even if we come back with other faces....
Link (Edited in canva)
I would say goodbye to them and open my arms to you, to meet you again, I hope you are waiting for me, I hope you have not forgotten me...
I have mixed feelings, I'm afraid of leaving and at the same time I keep the hope of seeing you again.
Between violins and harps, between the warmth of friends and fire, I want to smile and touch your hand again.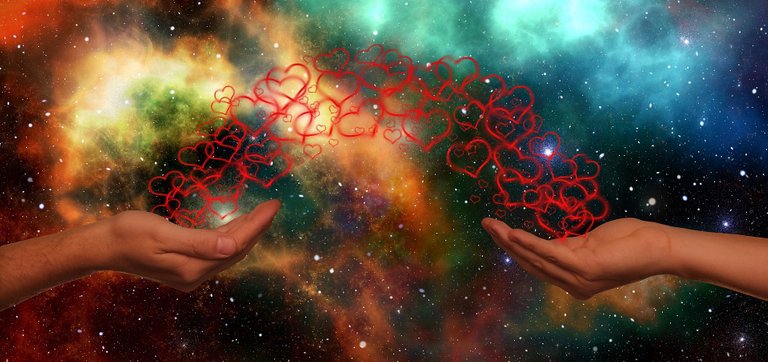 Link
Dedicated to those who have lost a loved one. This is how I would celebrate my last birthday
I apologize if my celebration did not fill you with joy, but perhaps with hope.
Come, join me to listen to this splendid melody...
---
---
---
This has been my participation this week. Get the details here.
Thank you for your visit 😉
✨✨✨✨✨✨✨✨
---
---
Nos veremos pronto, eso espero. Feliz cumpleaños a mí
Quizás tendría muchas horas sin dormir de tanto pensar y pensar, iría a ver el amanecer a la orilla de mar, contemplaría la inmensidad que mis ojos han visto sólo de forma superficial, me bañaría desnuda antes de que lleguen los visitantes. Sumergida en el agua, flotaría mirando el cielo azul, tratando de abrazar la inmensidad y la inminente despedida que me espera.
Saldría del agua, secaría mi cuerpo, me colocaría ropa blanca y ligera, pantalón y playera manga larga de tela suave, aplicaría protector solar, no quisiera pasar mi último cumpleaños insolada. Recibiría los rayos del sol sobre mi cuerpo para tratar de calentar también un poco mi alma que seguro andará muy inquieta.
Pediría me trajeran el desayuno, un par de empanadas de calamares (pronto se me revelaría si está mal o no comer animales, eso espero) y un té caliente de Jamaica con hierbabuena y limón, seguro luego del baño y por la temprana hora aún tendría frío. Pasaría el día mirando el mar, mirando a la gente, tratando de no pensar, sólo de estar aquí y ahora.
Llegaría la noche y me traería consigo algunas amistades, quizás 5 u 8 personas, un círculo cerrado, algo íntimo. Con una fogata en la playa, bajo la luz de la luna y las estrellas, un par de violinistas y otro músico con un arpa, me despediría de mis amigos deseando que haya algo más después de la muerte y que en algún punto volvamos a encontrarnos y a reconocernos, aunque volvamos con otros rostros…
Fuente(Editada en Canva)
Les diría hasta luego y abriría mis brazos para encontrarme contigo de nuevo, ojalá me estés esperando, ojalá no me hayas olvidado… Tengo sentimientos encontrados, tengo miedo de irme y a la vez guardo la esperanza de volver a verte.
Entre violines y arpas, entre el calor de amigos y del fuego, quiero sonreír y volver a tocar tu mano.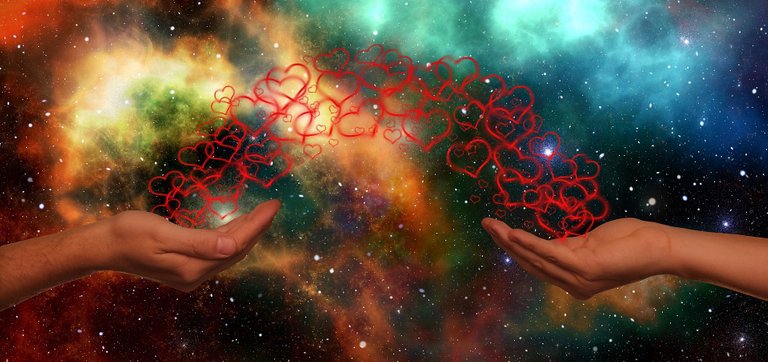 Fuente
Dedicado a quienes han perdido un ser amado, así celebraría mi último cumpleaños
Les pido disculpas si mi celebración no les llenó de alegría, pero quizás sí de esperanza.
Ven, acompáñame a escuchar esta melodía celestial…
---
---
Esta ha sido mi participación de esta semana. Conoce los detalles aqui.
Gracias por tu visita 😉
.
---
---