Weekend-Engagement: Week 155 - Luna and Michu 💚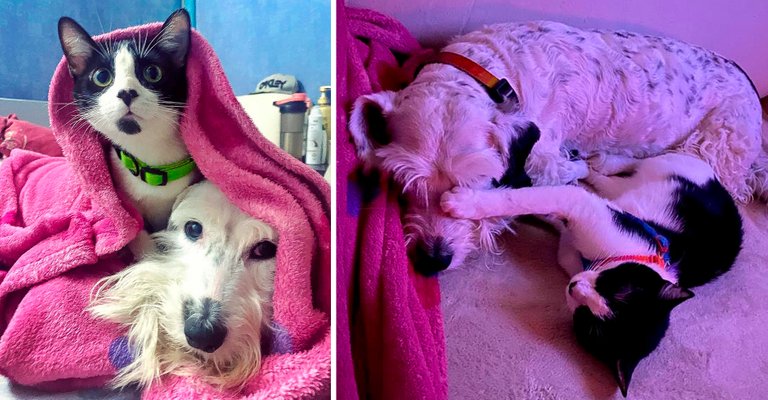 Hello dear friends, I hope you are doing great today! I'm super excited about @galenkp initiative for this contest, because I'd love to tell you a little bit about Luna and Michu's story.
Luna and Michu are part of my family, I adopted them both and each one has a very interesting story to tell.
This is Luna! She is 6 years old and I adopted her when she was 8 months old from a rescue home. I had no idea of her story, I only saw her face on an adoption page and I fell in love with her, I wanted to meet her and I got the number of the girl who had her for adoption when I came to look for her, the girl told me that she had rescued her from a house that mistreated her and I did not hesitate for a second to take her, it was the best decision I have made.
She is super smart, I have taught her to sit, give both paws, play dead and even close the door hehe. I always take her with me to most of the places that let her in and people always fall in love with Luna, she is very noble with people and has never hurt anyone, in fact when I am sad she senses it and comes to me lying next to me to give me kisses.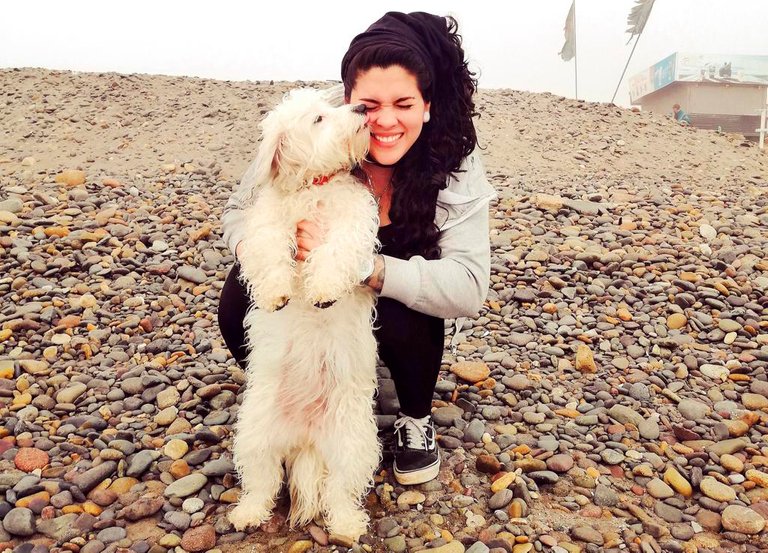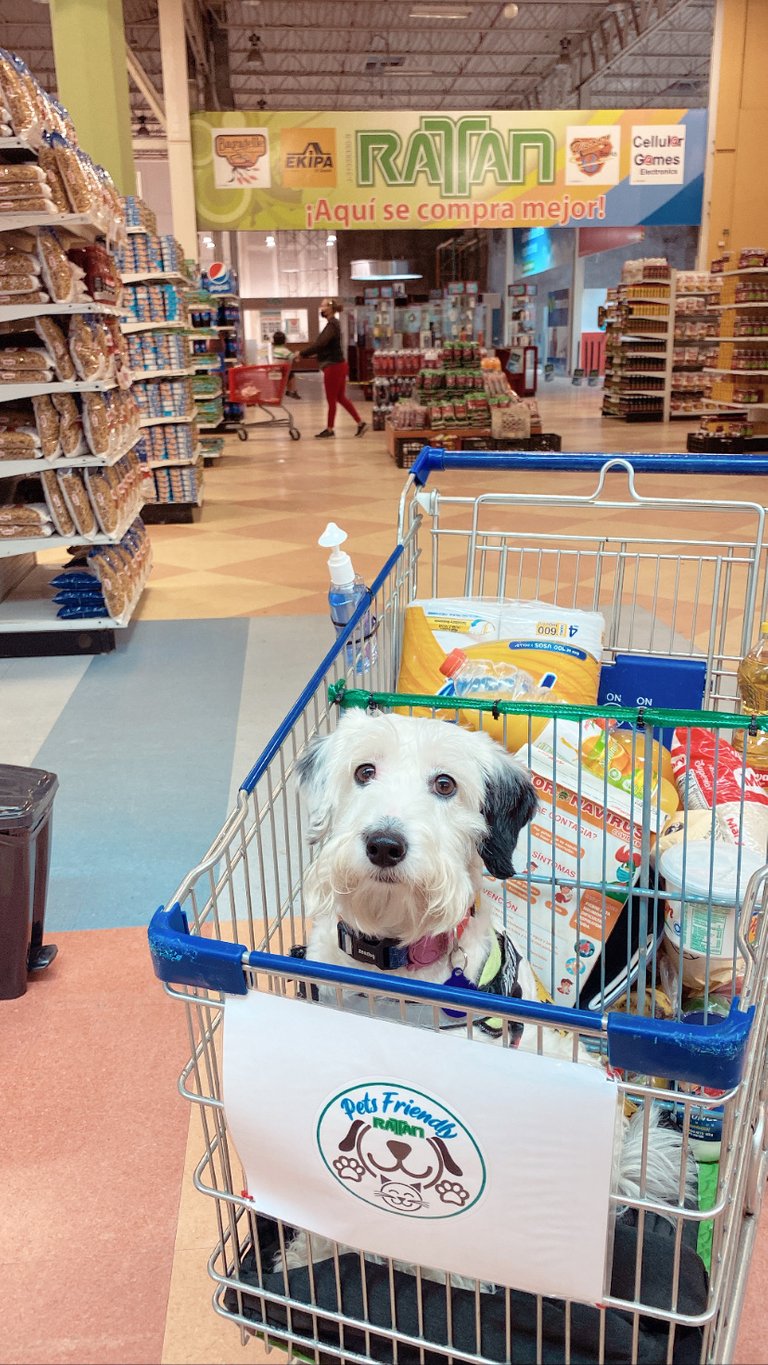 Luna is very used to be with me and whenever we go out she behaves very well, for that reason we always walk together and the best of all is that she adapted to my personality, because if I get up late, she also gets up late, if I go to bed to watch a movie, she goes to bed to watch it with me, if we go to the super market, she just sits there watching the environment and when we go to the beach, her favorite place, she mails like crazy and gets into the beach, it's her happy moment.
One of the things I like the most about Luna is that I feel her too much mine, I can leave her off leash in the street and I feel super calm because she is always by my side when we are in parks, I let her be happy with other dogs, besides she gets along very well with strangers and when she has to show her character she defends herself.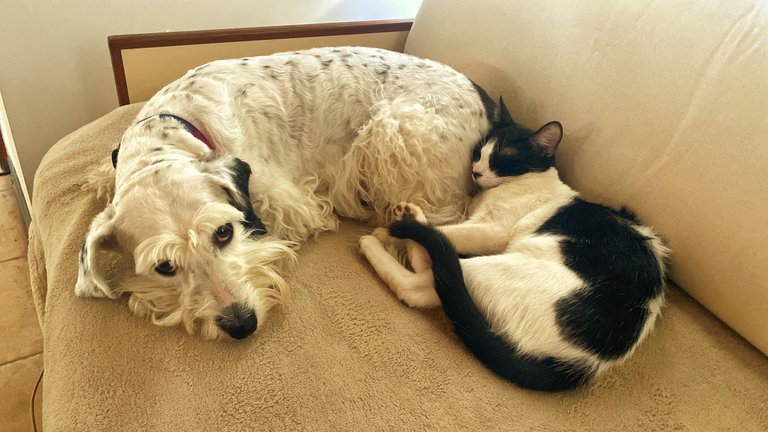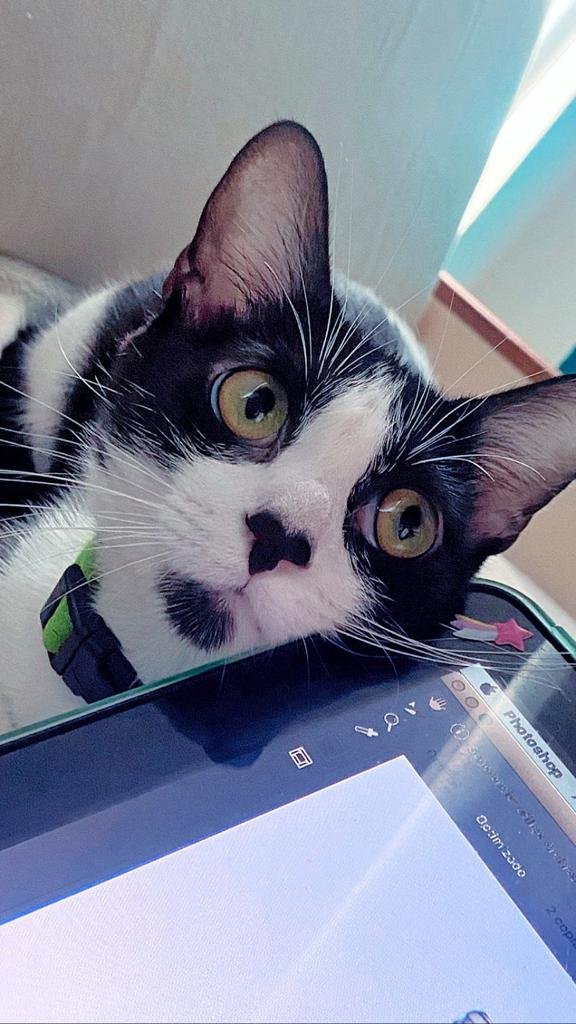 Michu is a kitten I adopted too, well I rescued her from the street. One night I was leaving the mall with my brother, we had gone to the movies to see avatar because we thought it was the premiere and when we entered the theater, it was avatar 1, we were wrong but we still saw it haha. Then on our way home we met some friends and there was a kitten drinking water from a puddle in a car, when we asked them, they told us that she has been around here for a while and when I saw her all helpless and puppyish it gave me a lot of feeling, something told me to grab her and so I did, I took her to my grandmother's house and bathed her. I had to go home to Margarita Island and I got the papers for her to travel with me by plane.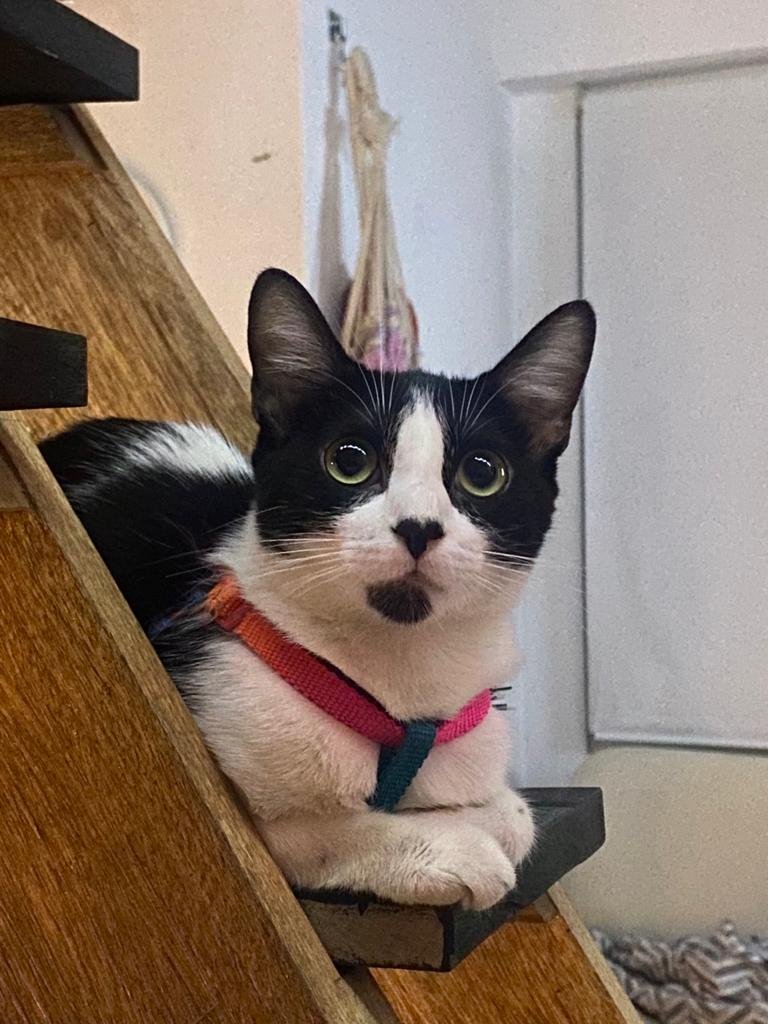 When I arrived at the house and met Luna, at first I was afraid but Luna is very noble and had previously lived with cats, which was not at all difficult to adapt, in fact Michu adopted personalities of Luna how to shake like a dog for example haha.
Currently Michu is at an aunt's house who lives in a bigger house and has more space to jump and be happy, while I go through my asthma and allergy stage. However, she is extremely happy and I always go to visit her with Luna so she doesn't forget us.
I don't know what her life would have been without that day I rescued her from the street, it changed her life and that fills my heart. Whenever I can help a dog or cat to have a home, I will do it again and again.
I wish people would be a little more humane with street animals, that way this world would be a little better.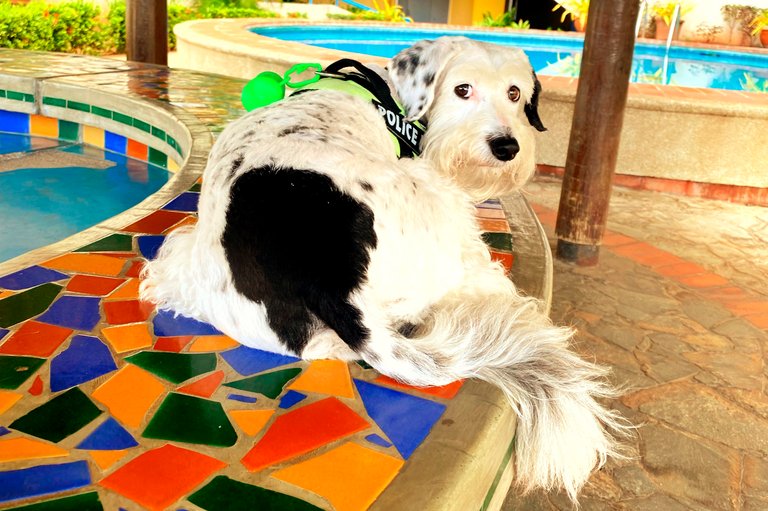 On the other hand, I always wonder why dogs last so little time? I don't wish Luna would ever cease to exist!!! The connection I have with her is incredible and that's also why I am the way I am with her, many people always tell me that I have her too spoiled and I don't care haha, I know I have her spoiled because she really deserves it, she behaves too well and she is the best company in the world!
Well friends, thanks for reading and visiting my blog, I hope you end up having a beautiful day and I send you all a big hug!
Bye bye 🤗
The photographs and text are my own.
---
---