[Eng/Esp]Replacement of insulators//Sustitucion de aisladores.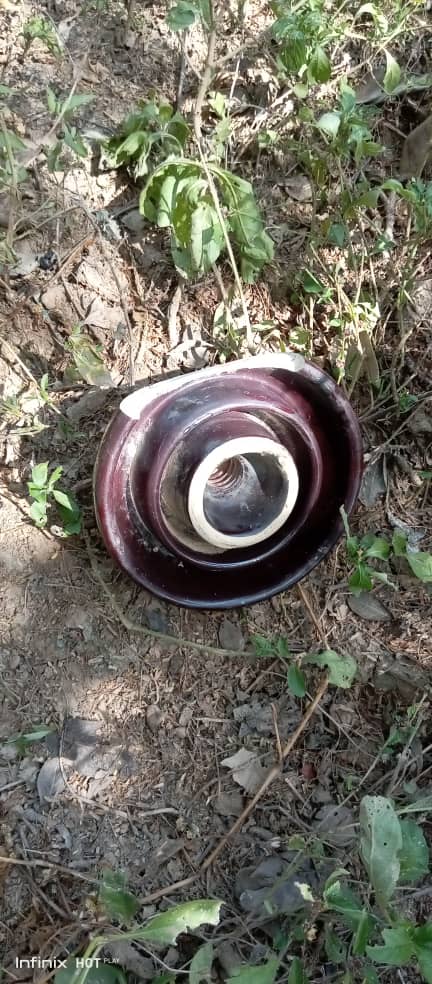 Greetings friends of this prestigious platform, thank God for this beautiful day that gives us, today I will talk about the replacement of insulators.
Saludos amigos de esta prestigiosa plataforma,a Dios gracias por este hermoso dia que nos regala,hoy les voy hablar de la sustitucion de aisladores.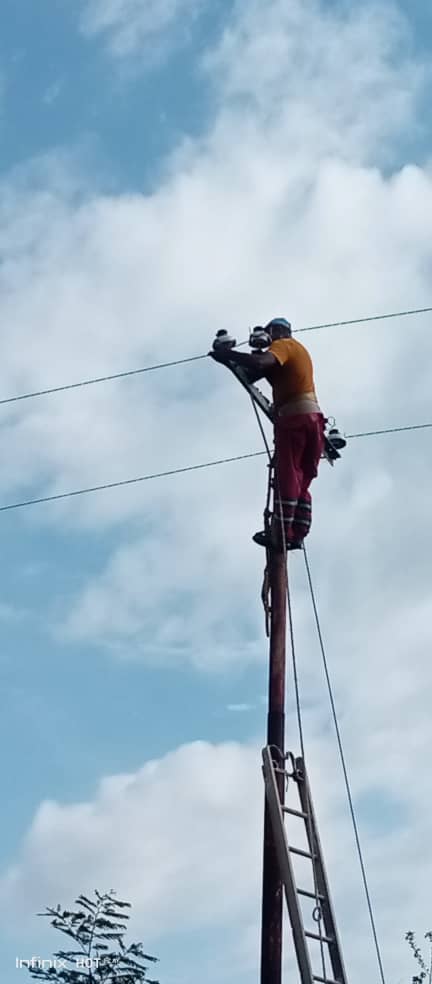 Yesterday my team and coworkers moved to a sector to change insulators, the electrical insulator can be said to be a material whose internal electrical charges can not move causing a small magnitude of current under the influence of the lines, in an electric field, unlike conductive and semiconductor materials, which easily conduct an electric current, this makes the current can not be discharged on a poster, the insulator is used to separate the lines, are slab material.
En el dia de ayer mi equipo y compañeros de trabajo nos trasladamos a un sector para cambiar aisladores,el aislador eléctrico se puede decir que es un material cuyas cargas eléctricas internas no pueden moverse causando una escasa magnitud de corriente bajo la influencia de las lineas,en un campo eléctrico, a diferencia de los materiales conductores y semiconductores, que conducen fácilmente una corriente eléctrica,esto hace que la corriente no pueda descargarse sobre un poster,elnaislador es usado para separar las lineas,son de material de losa.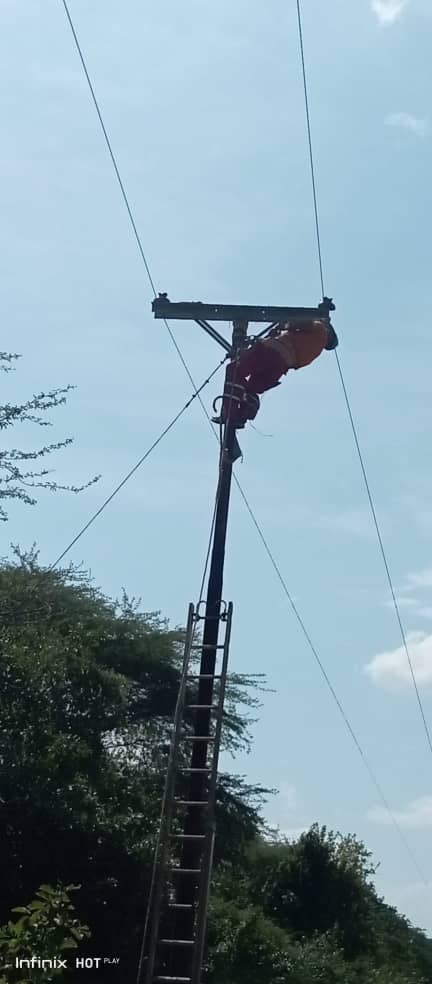 Yesterday the electricity in this sector was improved by 80%, as it had been failing for several months and thanks to God with this team work, the line is now live and the inhabitants of this community are very happy because they are going to spend Christmas with electricity service.
Ayer se mejoro en un 80% las electricidad en ese sector,ya que se venian presentando falla contastemente en varios meses y gracias a Dios con este trabajo que se hizo en equipo ya la linea queda con tension y los habitantes de esa comunidad muy contentos por que van a pasar las navidades con servicio electrico.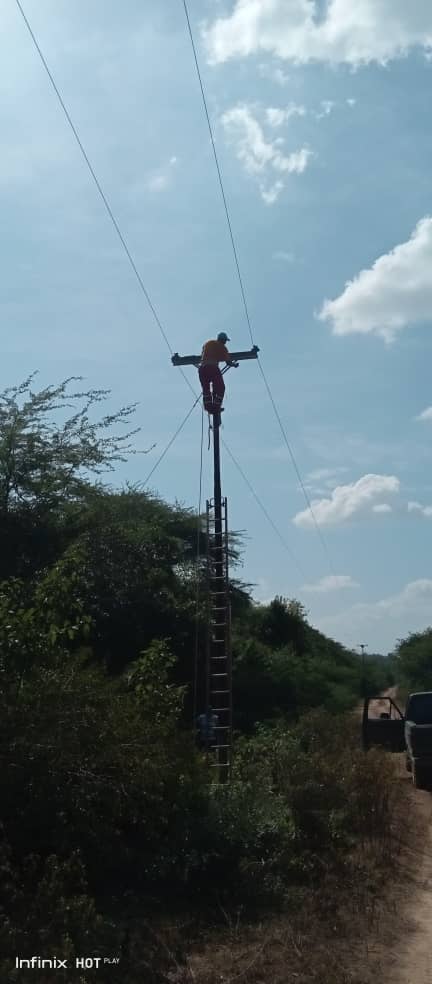 I hope you like it, God bless you greatly.
Espero que les guste,Dios los bendiga grandemente.
---
---