This is how we spend December 31 in my family, welcome 2023.
Hola hivers!
Hello hivers!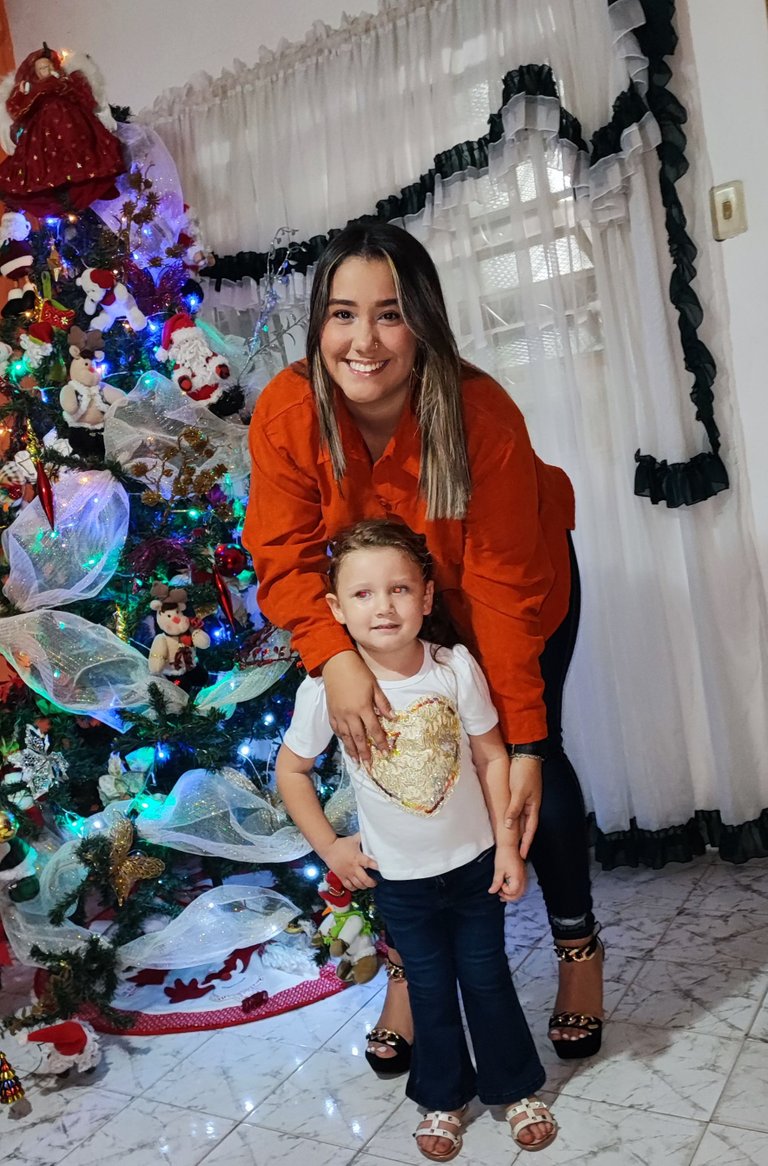 Como andamos por esta comunidad, raro sin pasar por aquí y quizás hasta un poco tarde porque hoy vengo a hablarles del 31 de diciembre y como pasamos fin de año aquí
As we go through this community, rare without passing through here and maybe even a little late because today I come to talk about December 31 and how we spend the end of the year here.
Lo más bonito de todo es que se suma otra familia a nosotros, pero antes les contaré un poco de cómo eran antes las navidades porque las cosas han cambiado un poco desde hace unos años
The nicest thing of all is that another family joins us, but first I will tell you a little bit about how Christmas used to be because things have changed a bit since a few years ago.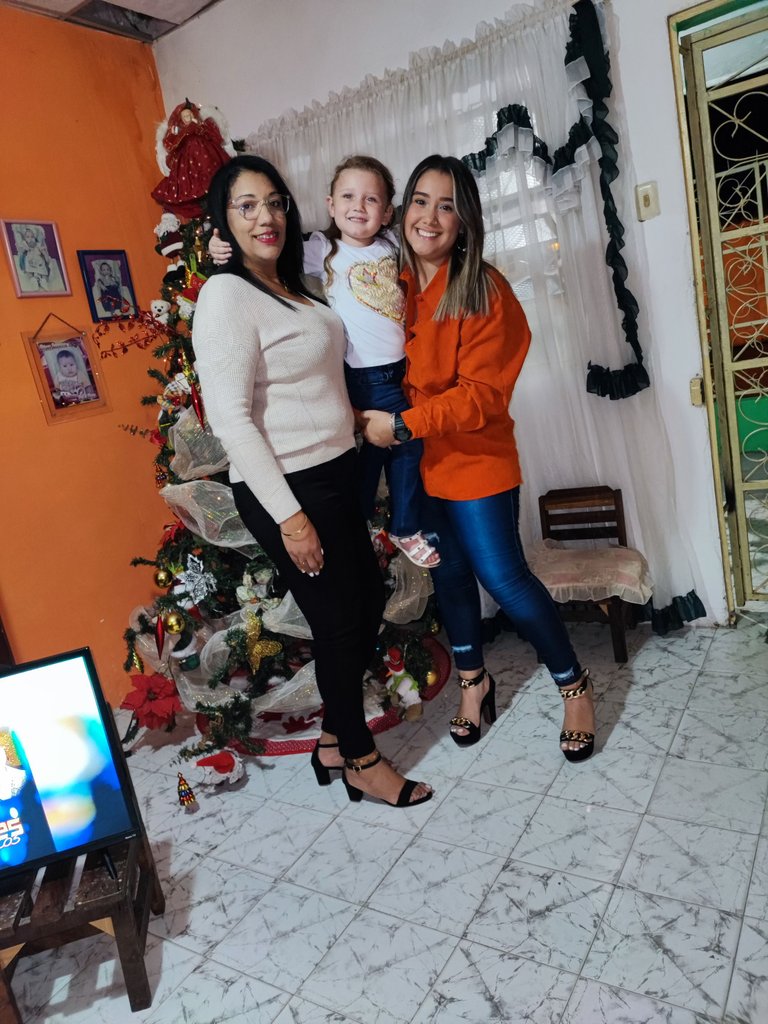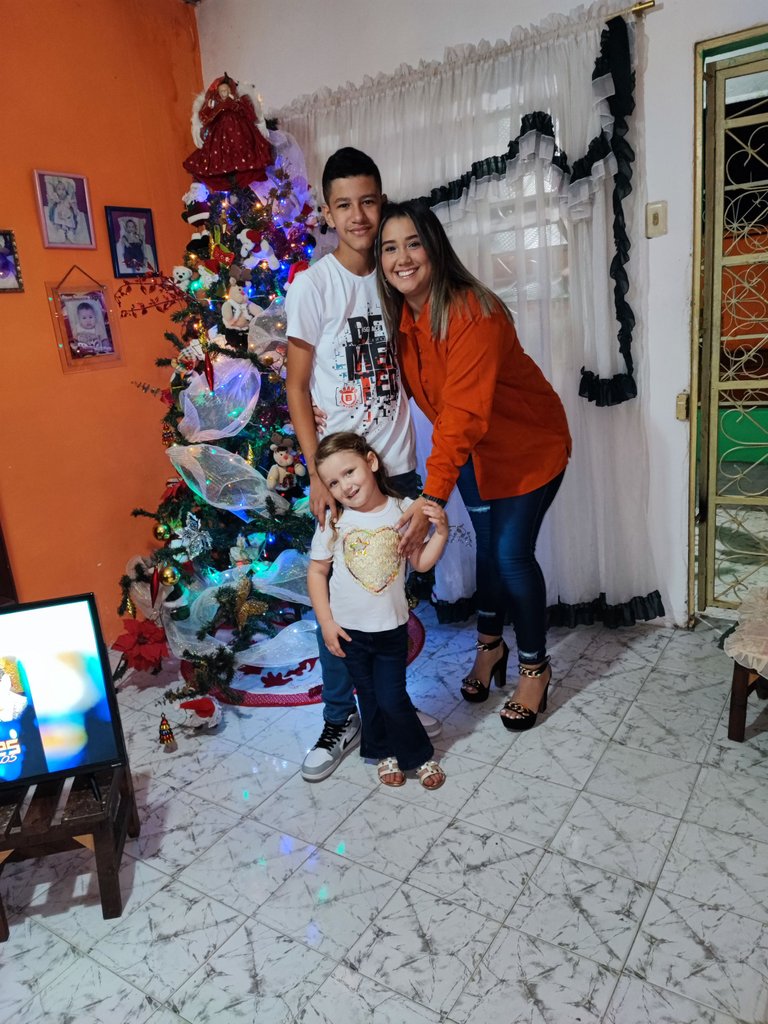 Como les dije de toda la vida la familia de una hermana de mi abuela se venía a recibir el año, pero les hablo una tradición que desde que tengo uso de razón siempre fue así, venían y ellos traían parte de la cena y nosotros colocabamos la otra parte, siempre fue así Hasta la pandemia que de verdad no vinieron por el miedo que ya todos conocíamos, esos años solo nos reunimos los de la casa y ya, todo súper sencillo
As I told you my grandmother's sister's family used to come to welcome the year, but I am talking about a tradition that has always been like that since I can remember, they would come and they would bring part of the dinner and we would bring the other part, it was always like that until the pandemic when they didn't really come because of the fear that we all knew, those years we only met at home and that was it, everything was very simple.
Y bueno este año económicamente no estábamos como para hacer una cena tan gigante porque siempre terminábamos gastando lo que no teníamos, entonces este año decidimos que cada familia comiera su plato navideño en el hogar y reunirnos después de la cena, cada quien trajo un dulce y colocamos una mesa con todos los dulces para compartir algo y pasar un rato agradable mientras esperábamos las 12
And well this year we were not economically able to make such a huge dinner because we always ended up spending what we didn't have, so this year we decided that each family would eat their Christmas dish at home and meet after dinner, everyone brought a sweet and we set up a table with all the sweets to share something and have a nice time while we waited for 12 o'clock.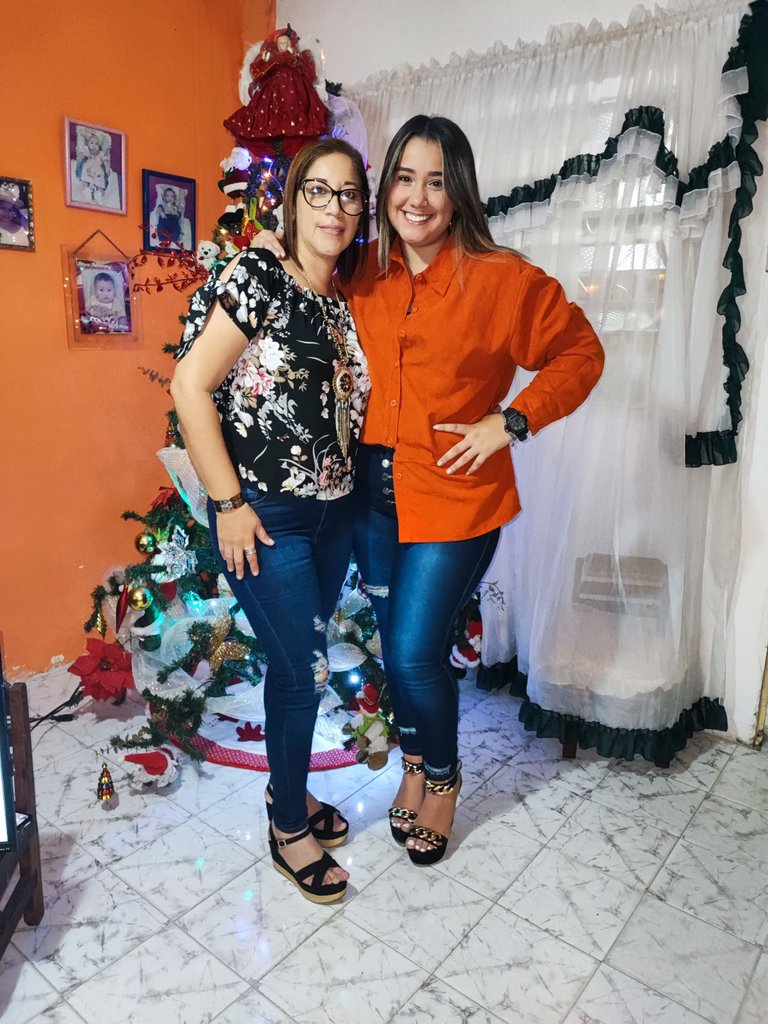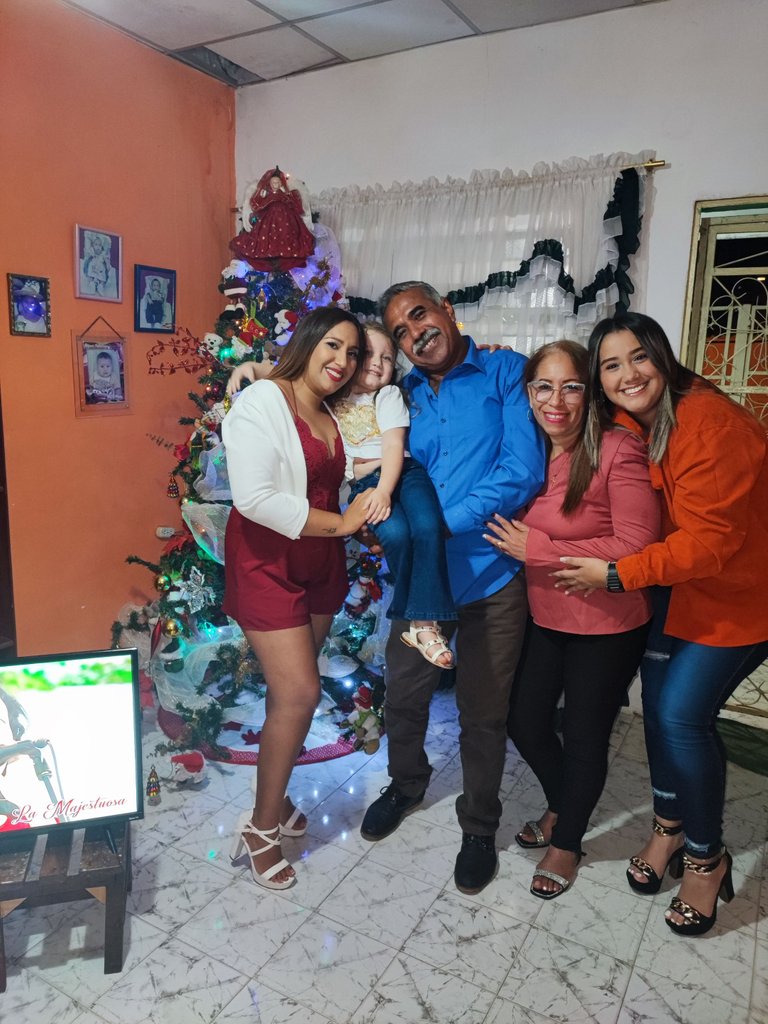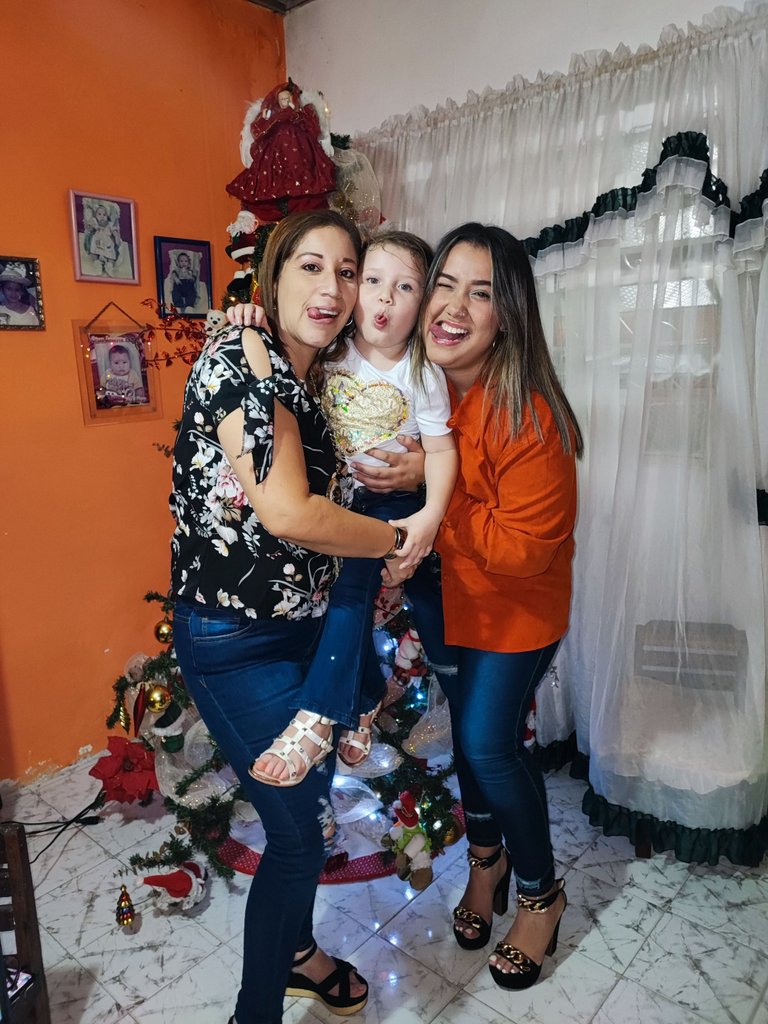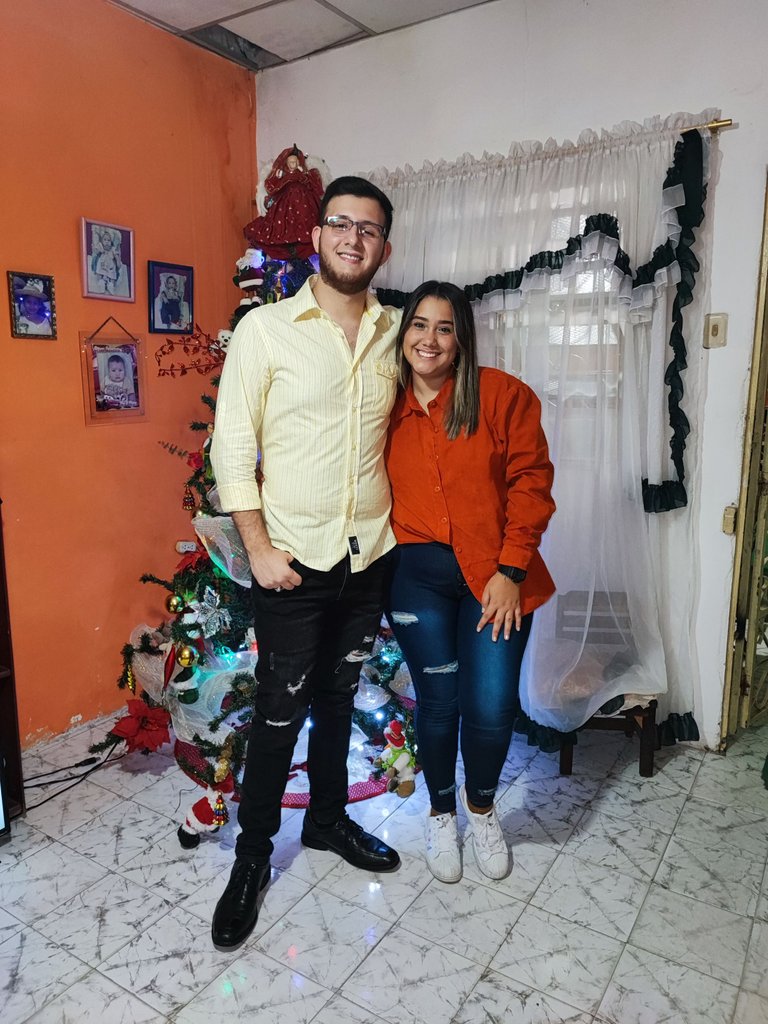 Siempre se intenta mantener la buena disposición en estas fechas, pero al reunirnos y ver que faltan tantos rostros, es casi imposible no sentirse un poco triste, por la personas que no están y por las que tuvieron que salir del país, y más que eran muy cercanos, son familia con la que compartimos desde pequeños y en el fondo todos sabemos que esto nos pone el corazón chiquitico
We always try to maintain a good mood during these dates, but when we get together and see that so many faces are missing, it is almost impossible not to feel a little sad, for the people who are not here and for those who had to leave the country, and even more so because they were very close, they are family with whom we have shared since we were children, and deep down we all know that this makes our hearts go pitter-patter.
De igual forma ellos llegaron y nos empezamos a tomar fotos, ahora se muy bien el valor de las fotos, no importa que tan bien o no salgas en una foto, realmente es el recuerdo de como te sentías en ese momento y las personas que estaban en el, eso vale mucho para mi
In the same way they arrived and we started taking pictures, now I know very well the value of the pictures, no matter how good or not you are in a picture, it is really the memory of how you felt at that moment and the people who were in it, that is worth a lot to me.
Cuando estamos a minutos de dar el cañonazo, de que sean las 12 nos reunimos en círculo y hacemos un conteo regresivo para dar el feliz año y poder abrazarnos todos, es un momento súper y lindo y emotivo, la verdad me gusta mucho
When we are minutes away from the shotgun blast, when it is 12 o'clock, we gather in a circle and count down to say happy new year and hug each other, it is a super nice and emotional moment, I really like it very much.
Aparte que este día pude ver a mi papá que en horas de la tarde cosa que nunca hago porque el no viene jamás un 31 de diciembre pero fue lindo verlo y hablar con el, mi hija sophia fue un verdadero show, ella abrazo a todo el mundo, le gustó dar feliz año, no como otros niños que muchas veces les asusta esto de abrazarse y brincar
Besides that, this day I was able to see my dad in the afternoon, which I never do because he never comes on December 31, but it was nice to see him and talk to him, my daughter Sophia was a real show, she hugged everyone, she liked to say happy new year, unlike other children who are often afraid of hugging and jumping up and down.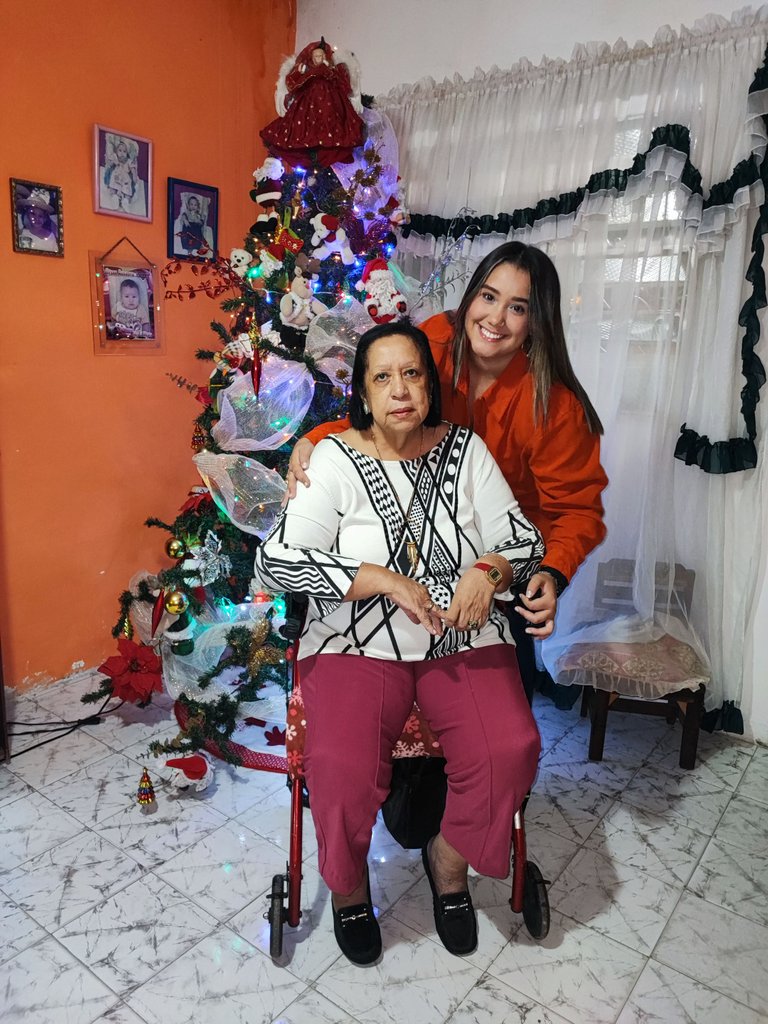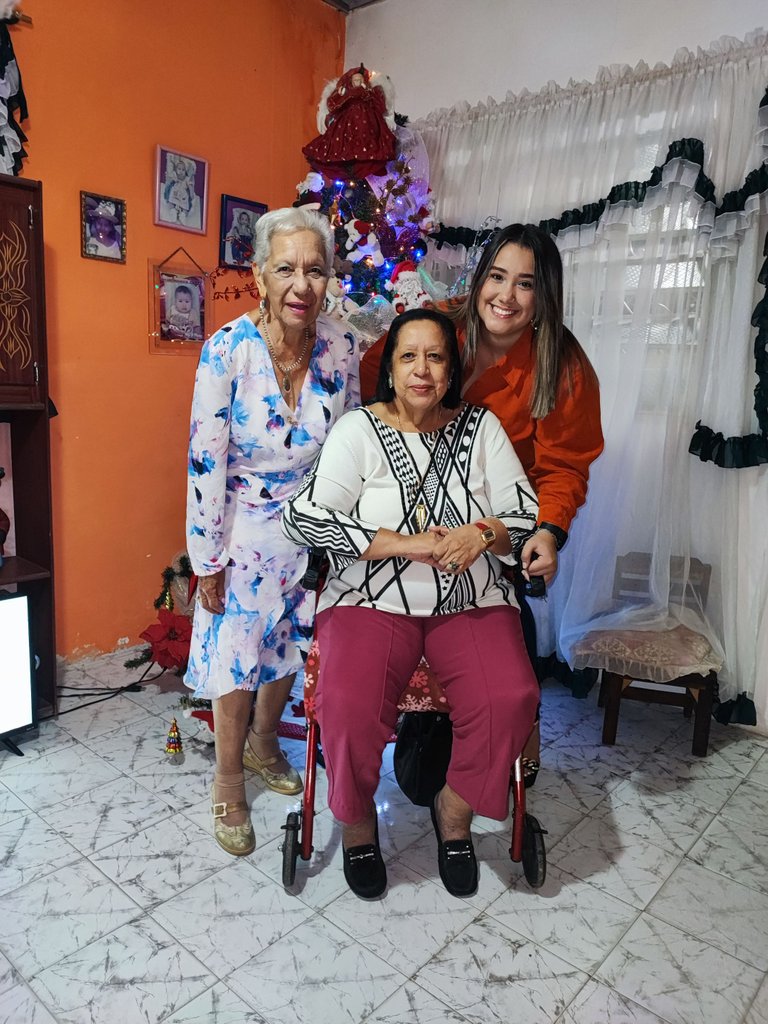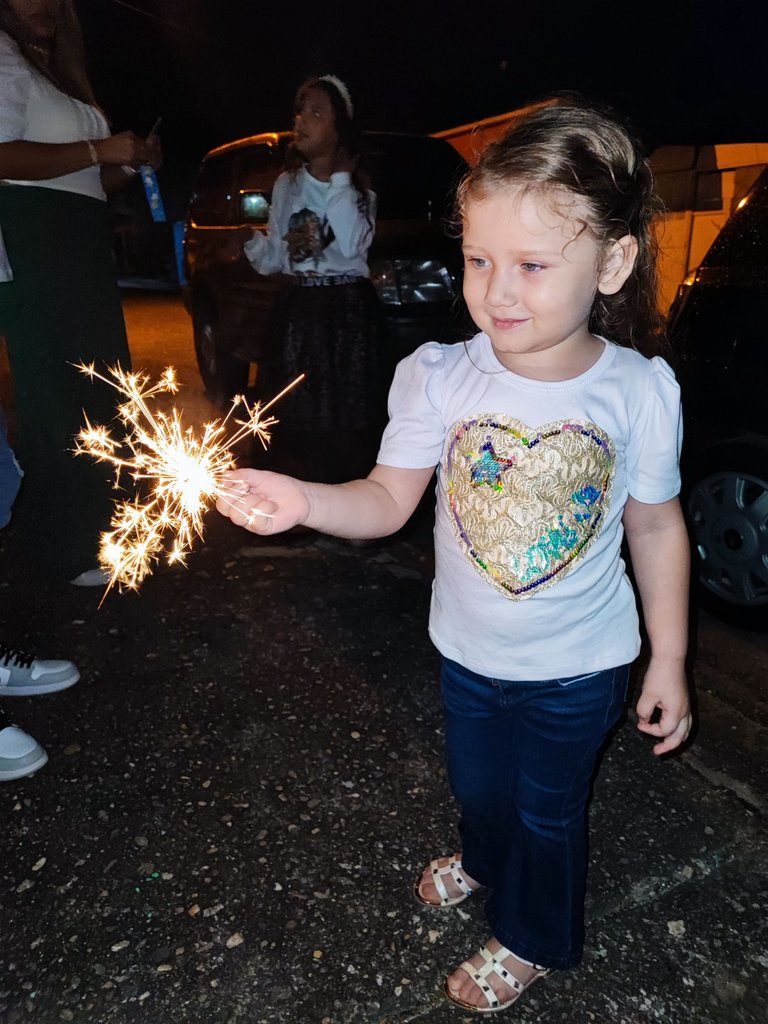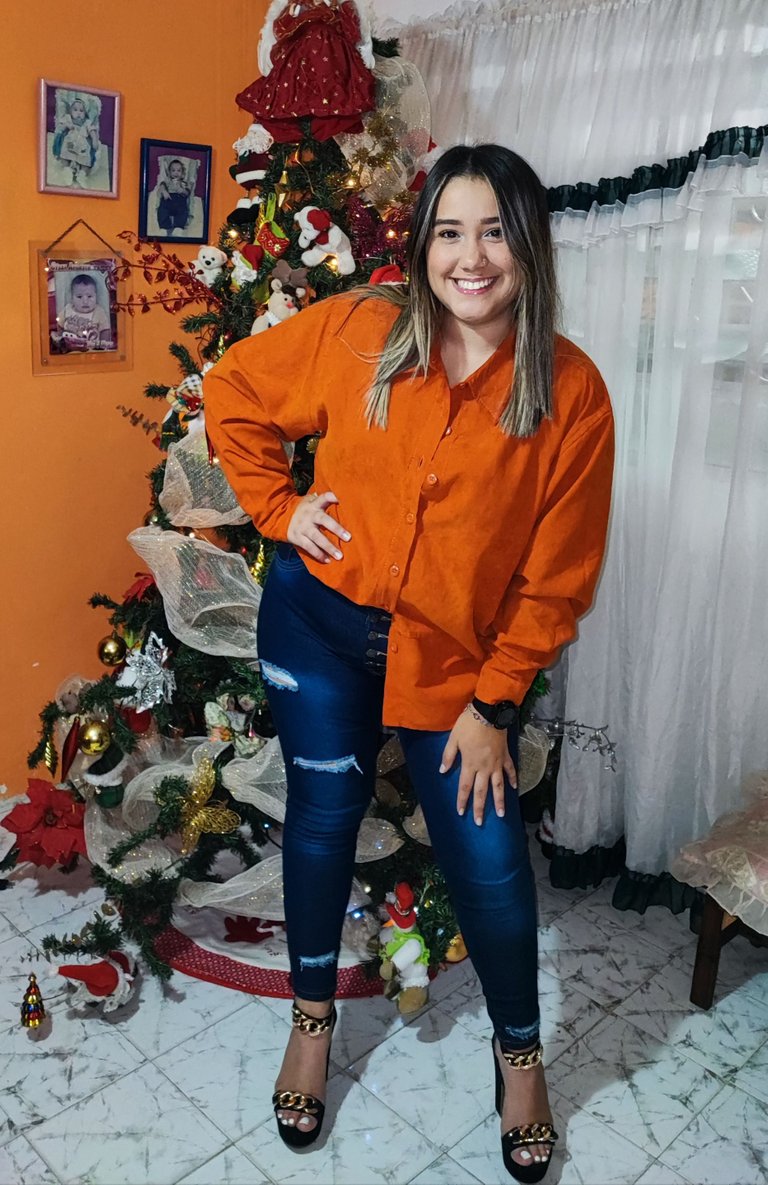 Y bueno amigos esto fue todo por el post de hoy, les dejo un abrazo fuerte y la mejor de las bendiciones para todos, nos vemos pronto 💕
And well friends this was all for today's post, I leave you a big hug and the best of blessings to all, see you soon 💕.
---
---