FOOD FOR BELLY BELLY FOR FOOD
The importance of food to the human body can never be overemphasized, as it's the source of our strength and the nutrients that keep each organ of our body functional and in good shape. I love good food and cherish food a lot, so in a situation where one only eats one particular food for the rest of one's life, I find it hard to decide which food to go for, but in the end, I've concluded on one. In this post, you'll find out what the food is.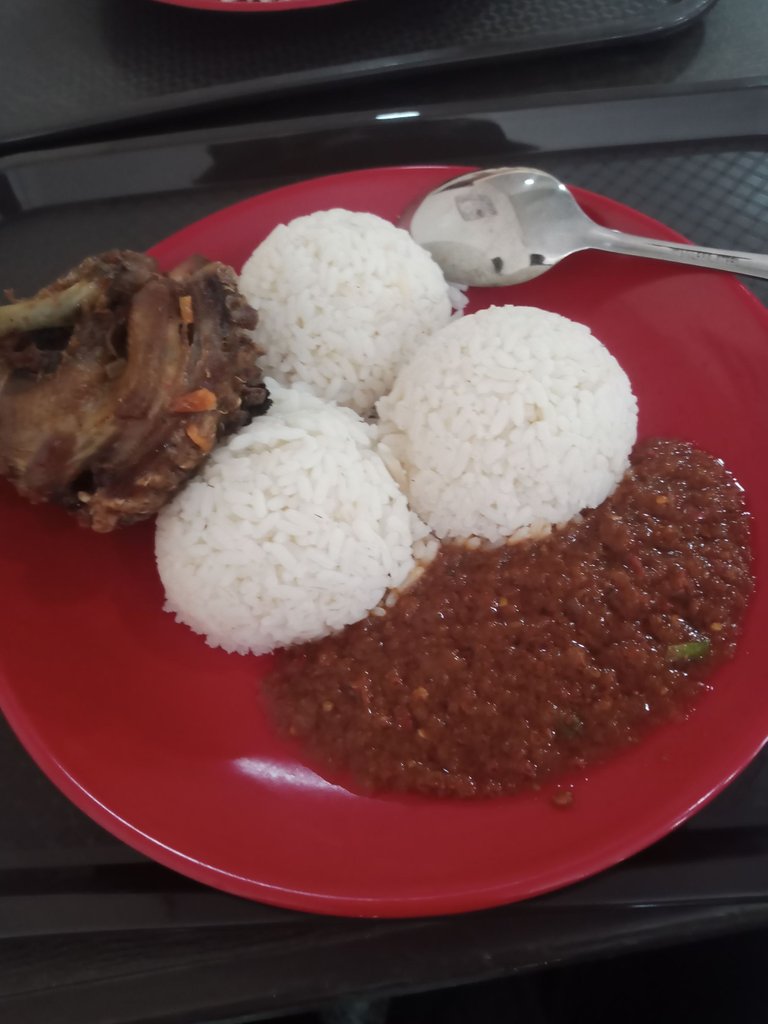 Firstly, it's worthy of note that there are many things that make up a good life and an amazing day. One of them is good food, which has a satisfying aroma and is a yummy delight to our stomachs. Down the years, I've eaten loads of food, and there are some of these foods that I wish I never finished because of how delicious they're, but what if I could only choose one from the many varieties of food I've tasted in the past?
After thorough consideration of the delicious meals of my grandmother, the breathtaking taste of my mom's soup, and the out-of-this-world delicate, we were served in different parties that comprised I'd pounded yam, amala, eba, porridge, rice, eba, and several others to mention, but a few were just drawing me to pick them because they're all good, but in the end, I ended up choosing RICE because of the reasons I listed below.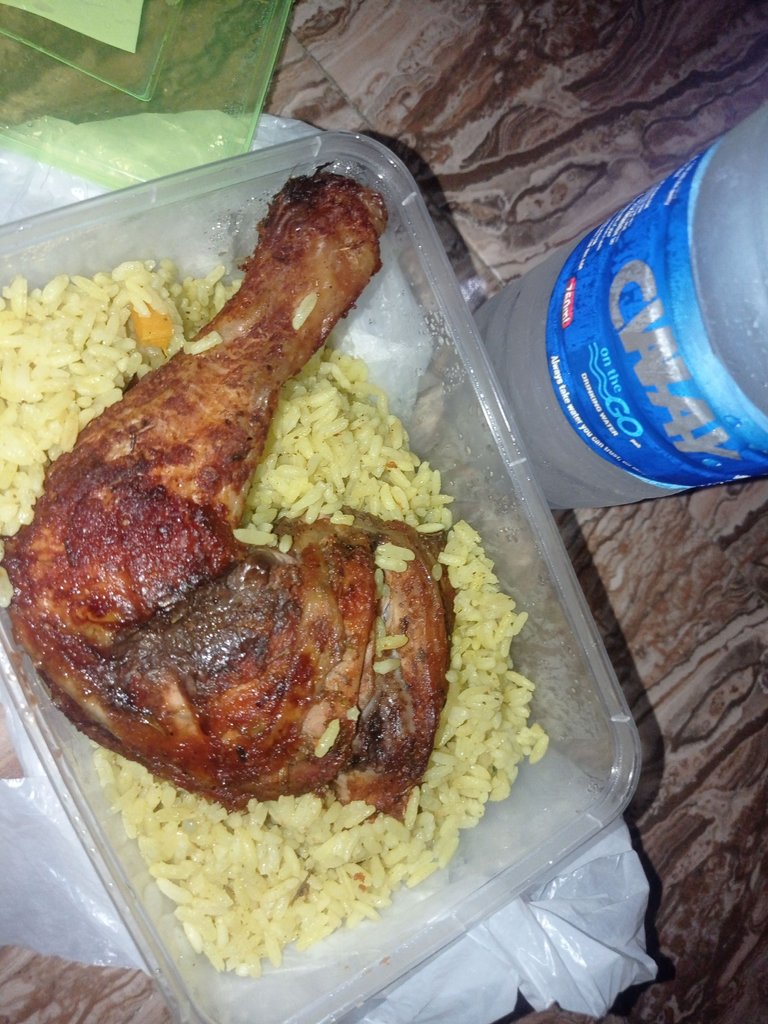 Yes, I'll be picking rice, and of course I know it isn't as nutritious as some other meal I listed above or forgot to list. Fortunately for rice, unlike every other meal, it can be prepared in a diverse way, which gives it a different taste each time you eat another variety of how it's prepared. This is the major reason why I picked rice over other meals.
Other meals, such as pounded yam, eba, semovita, beans, and others, can only be prepared in one or a few ways, meaning that when you eat such a meal consistently for some time, you get tired and feel like you'll be eating the same thing over and over again.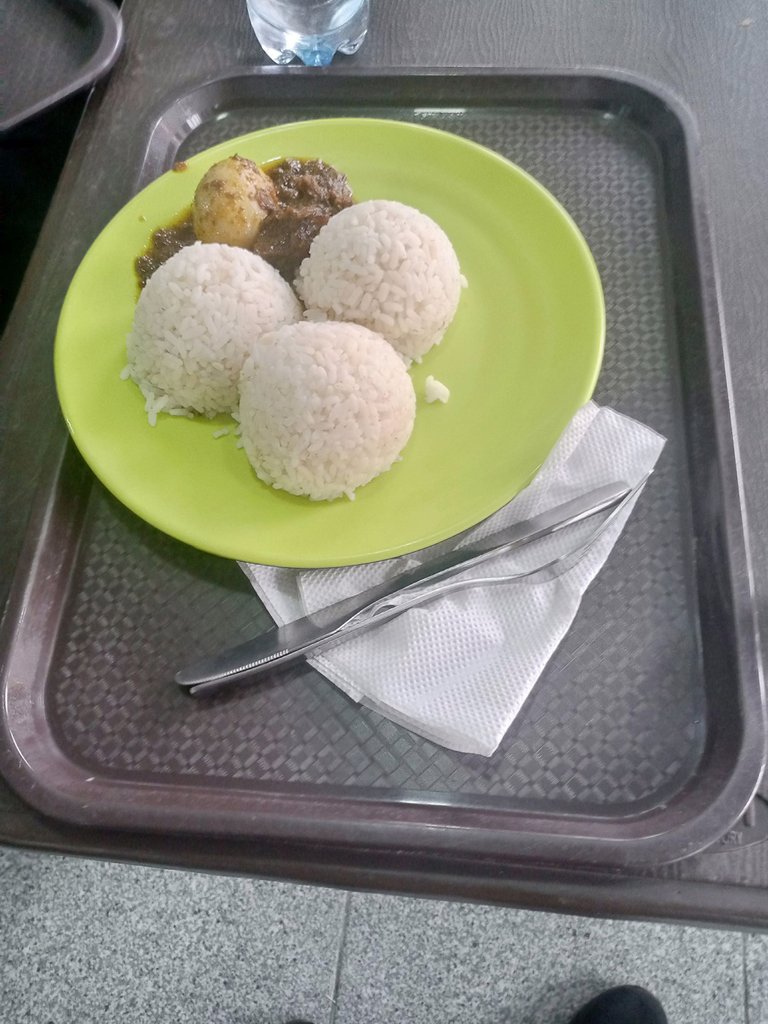 Rice isn't the same as others because it has many varieties and styles via which you can prepare it, such as:
jollof rice
fried rice
concoction rice
coconut rice
white rice
Ofada rice
Wanka rice
Ghana jollof
Nigeria jollof
and several others, to mention but a few. So imagine a situation where each time you're eating rice, you're having different tastes and different sensations about it. That's why I'm going for rice over other meals.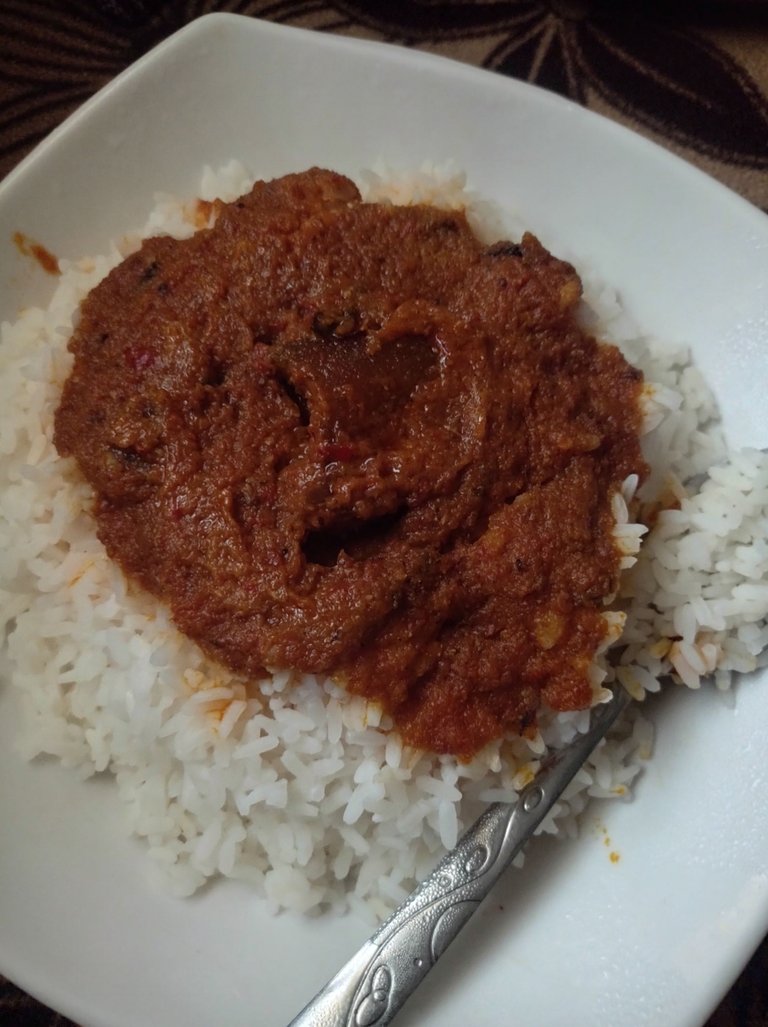 I know other meals like swallow can be taken with different soup that's gives different taste, but the thing is that the swallow it's will still taste the same, and before one knows it, you'll get tired of eating it or not enjoy it like you used to do at first.
So in a nutshell, for me personally, rice is the meal I can eat forever, if it's the case that we can only take one meal for the rest of our lives.
---
That's about all on this topic, prompted by the hive Naija writing prompt. For more information, check out this post.
---
NOTE: All photo's used in this write-up are mine.
---
Thanks so much for your time. Have a wonderful day ahead.
---
---