GETTING THE JOB I WANTED: MY EXPERIENCE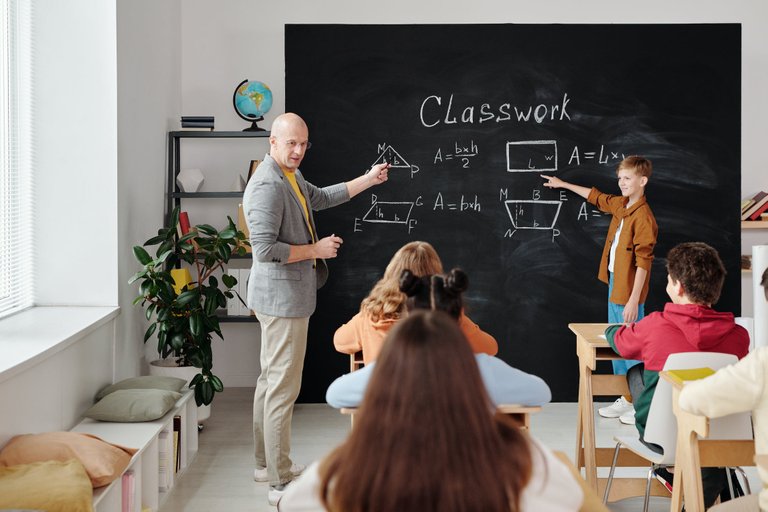 image source
Teachers are the mentors who guide and instill the fundamental principles of life in young people with the intention of rearing them to become better people. Their role in nation building and rearing the young mind to become a national gem and a desirable citizen that strives to enhance the growth of the country cannot be overemphasized.

Although I have always admired teaching, it is one of the professions that is least valued and paid in my country. As a result, I had to pursue other careers in my early days as a graduate in order to make ends meet. However, one thing stands out and keeps coming up: I lack enthusiasm for these other careers, despite the fact that they pay more.
But since we all know that having money is necessary to stand out and act responsibly in the world today, I continued to work at these jobs despite my lack of enthusiasm for them in order to earn money to support my family and myself. However, there came a time when I had had enough and made the internal decision to pursue my true passion. I was able to find a teaching position that pays less than half of what I used to make as my former position.
Despite the low income, I was enjoying my work and getting my life back, taking delight in my new work as I pass on information to the next generation, I suppose one of the things that confirms my admiration for teaching is the chance to be around kids. I adore kids so much that being in their presence physically makes me happy.
Along the way, there was a national call for one year of mandatory national service (NYSC), which is intended for all graduates in my country. As a result, I missed out on teaching as a profession once more. Instead, I had to learn new skills, the most notable of which is shoemaking, which has been my main source of income since completing the mandatory service. However, I do teach as a volunteer in a nearby school.
Fortunately for me, I was able to land my dream job as a teacher with the Lagos state government last month, and it has so far been a pleasant experience. It is a permanent position with the state, with a good salary and job security that comes with free medical care and a pension plan, so I don't really see anything coming between me and these jobs in the near future, unless I decide to move to a different country.

In short, I can confidently claim that I am currently working at my dream career and loving every minute of it. As is often mentioned, it is beneficial when we enjoy our jobs since it makes them seem more relatable.
These article was inspired by the WORKLIFE COMMUNITY first edition of it weekly prompt, if you wish to be a part of these, why not going through this post and share your WORKLIFE experience with us.
I appreciate you reading my blog article, I hope you have a great weekend, and I wish you the best of luck in whatever you do this month.
---
---