How I made these palm slippers for my landlady's son
Good day, fellow needleworkers, I hope you're having a great day. For about two weeks now, I've decided to showcase my skills to my new neighbors, and ever since then, I've been getting a few people around the neighborhood patronize me to help them make one footwear or another, and today I'll love to share the one I made for my landlady's son just last weekend.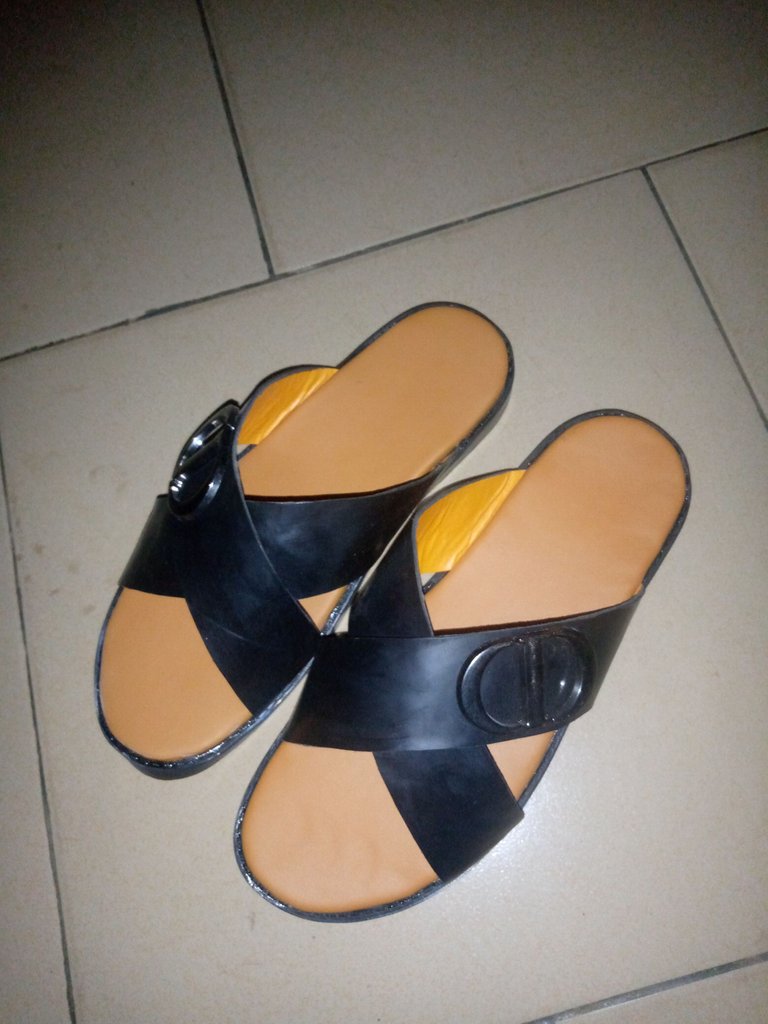 He was one of the few sets of people that saw me when I was making footwear for someone here on hive who's base is in Europe and requested that I make some footwear for her, so after discussing my charges and coming to a consensus, I paid a visit to purchase the items I'll be using, and below is the list of those items as well as the making process of the palm slipper.

MATERIALS USED
Black leather
Brown leather Lining
Black leather lining
Outsole
Marco size 4
Buckle
Oci gum
Hammer
super glue

MAKING PROCESSES
The first steps was cutting of each of the black leather for the cross upper into their various shapes.
---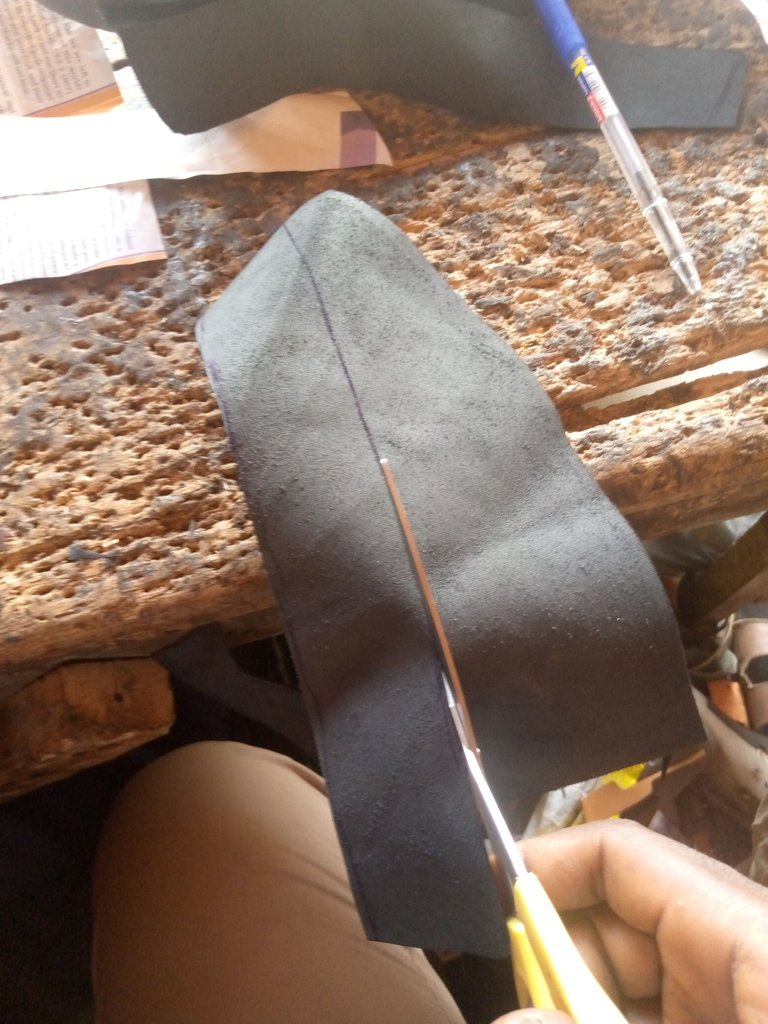 ---
I also got a black leather lining, which I put oci all over and then place the black leather cut above on it to join together, and then cut it out.
---
| Guming | Cutting |
| --- | --- |
| | |
---
Then I start to cut the Marco for the insole, to get a good shape, I placed the outsole on the Marco, and draw out the shape, before cutting, I also cut the brown leather Lining and apply gum on it before attaching it to my Marco.
---
| Sharpe drawing | Cutting | Guming |
| --- | --- | --- |
| | | |
---
Below is the joining of the brown leather Lining to the Marco.
---
---
Here I pick put gum on the insole, did the lasing by joining the upper design to it and attaching them to the outsole.
---
---
This is how the palm slipper looks when I concluded all the works on it.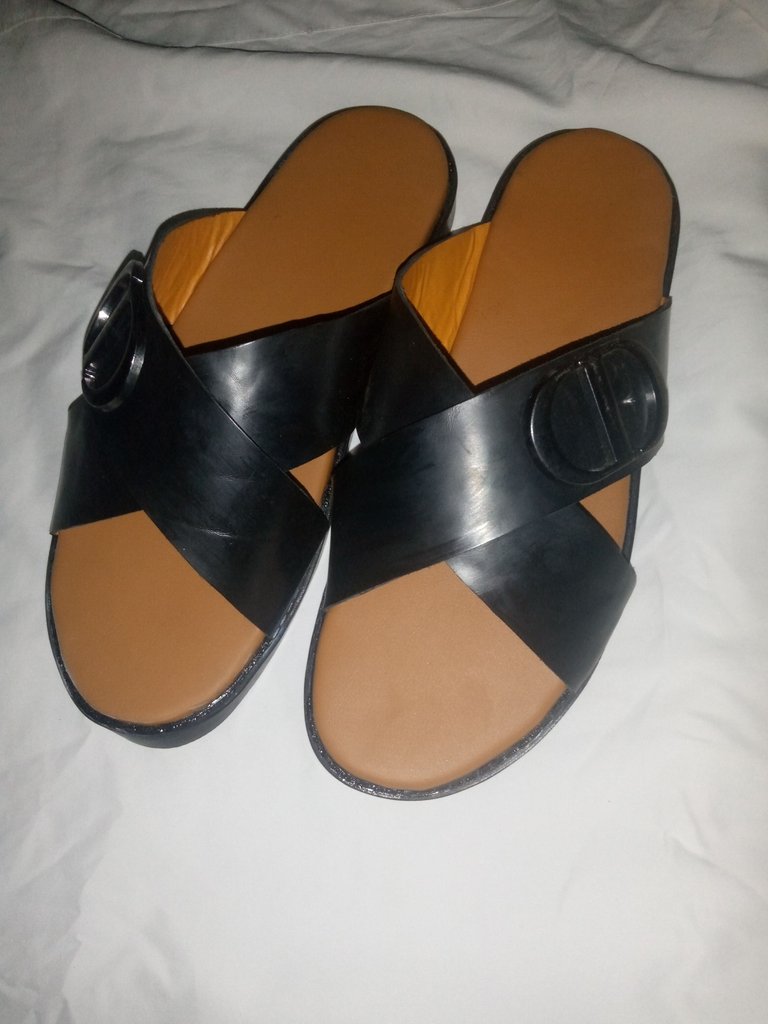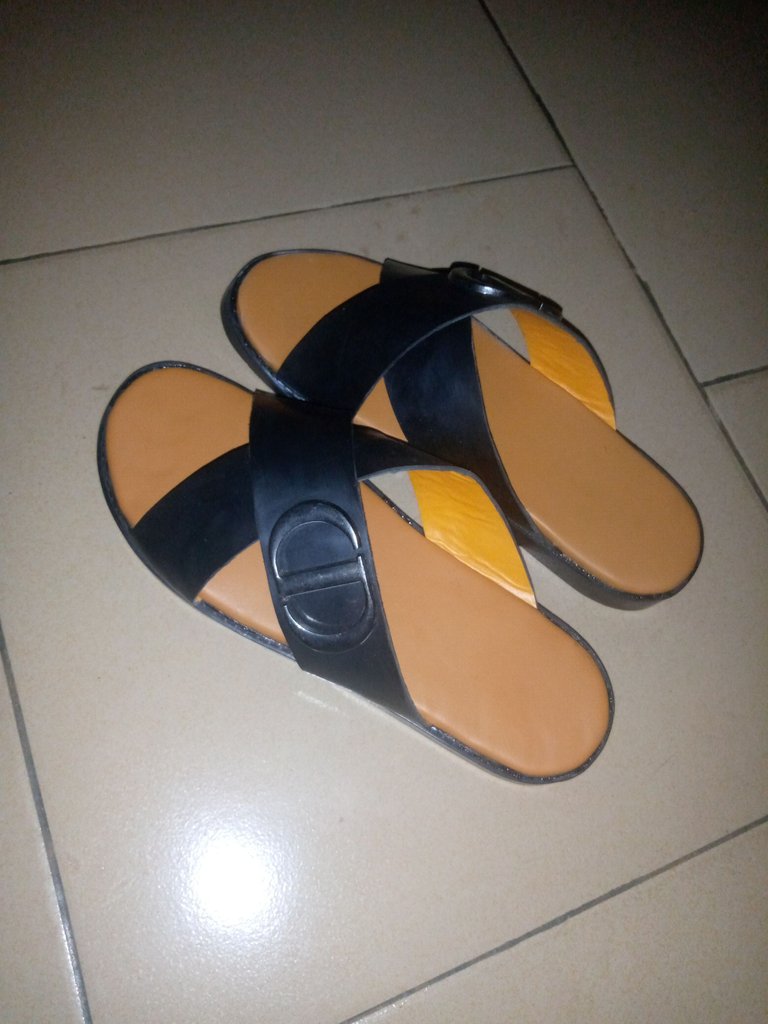 My landlady son loves the palm slippers and said he'll comfortable in it and would patronise me more often, seems I'll just have to set out time for this shoemaking activity here as well, in another to give room for more income.
---
Thanks so much for your time, I hope you enjoyed the he read and learn something, have a blessed day ahead.
---
---