Making these palms slippers for my regular customer who want something different
HELLO HIVE
I welcome everyone to a brand new week, and it's my prayer that we will all have our needs met and excel in all our dealings, today I'll love to share with us the step by step guide on how I made this palm slippers for a customer.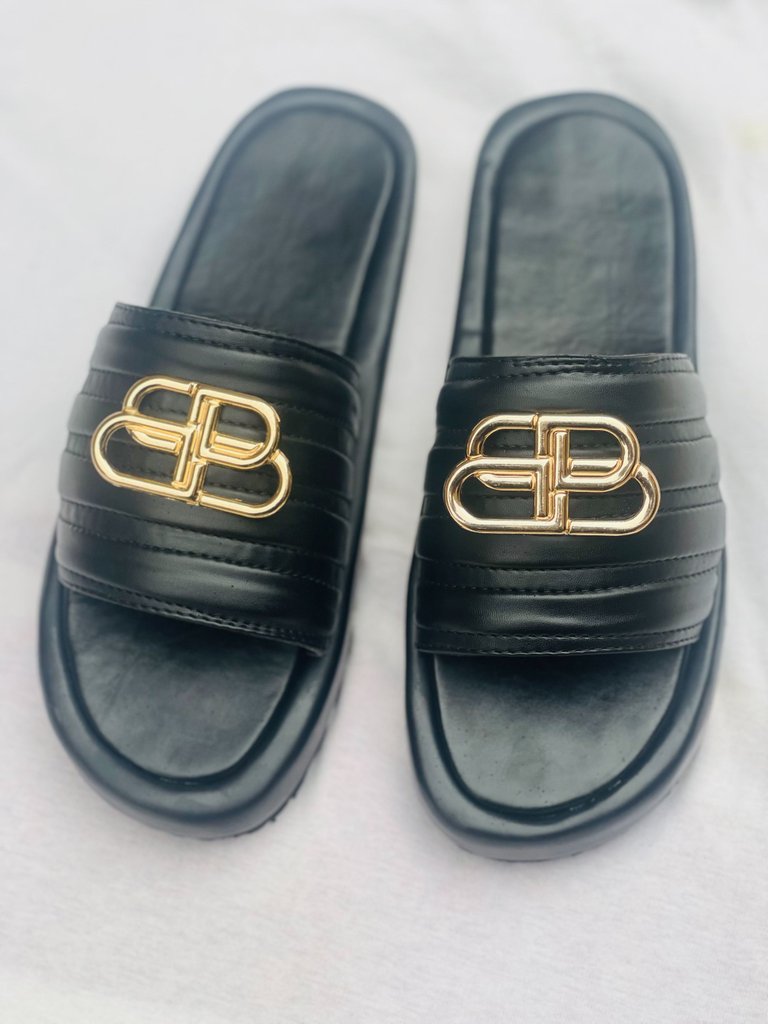 These footwear was made for one of my longtime customer and friends, and I remember when he came to request that I help him make these slippers, I tried to refer him to my partner because I was about to embark on a journey the following day, but he insisted he prefer me to make him the footwear.
So because I don't want to disappoint him, I decided to do it for him, since he's the type that bargain any price I told him it'll cost to make his footwear, instead most times he tip me extra amount for a job well done.
Below are some of the materials I used on the footwear and the process of the making.

MATERIALS USED
Black leather
Marco size 8
Nora
Gum
Logo Design
Black leather linning

MAKING PROCESSES
Cutting the leather for the upper, joining to their linnings and sewing on the sewing machine.

---
Cutting the Nora for the outsole to the appropriate shape, and cutting the Marco, designing it to look like a readymade one and wrapping the linning around it.


---
Attaching the buckle design to the upper of the Slippers and filing the sides of the upper on the filing machine.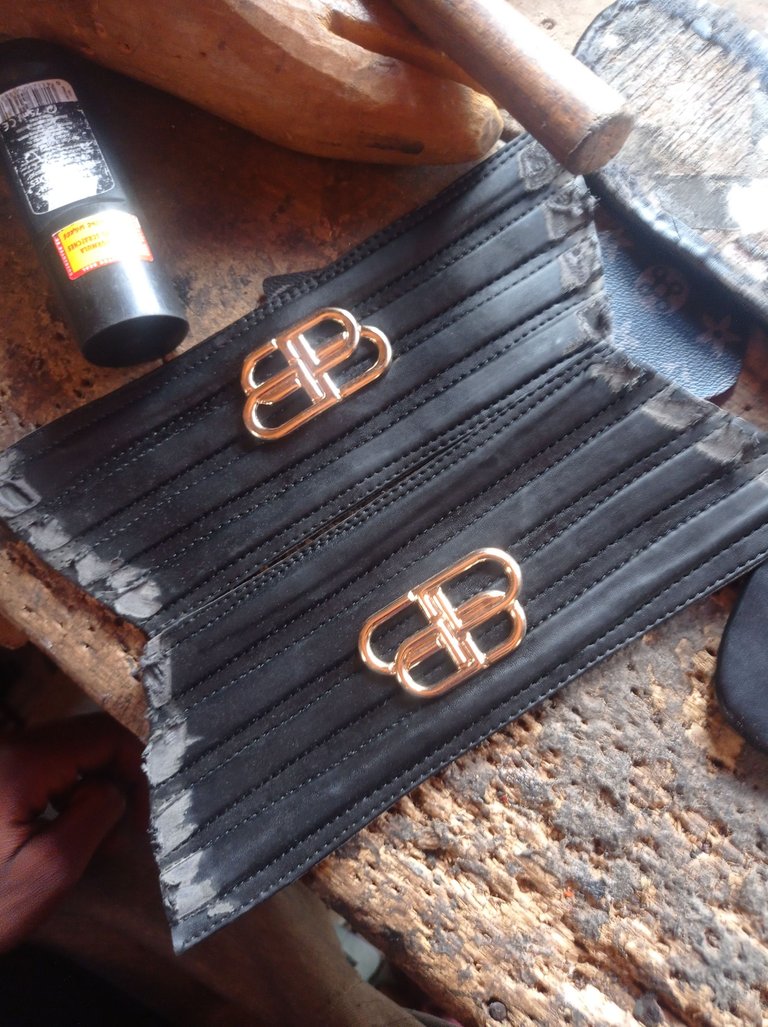 ---
Lasing the upper to the insoles of the palm Slippers.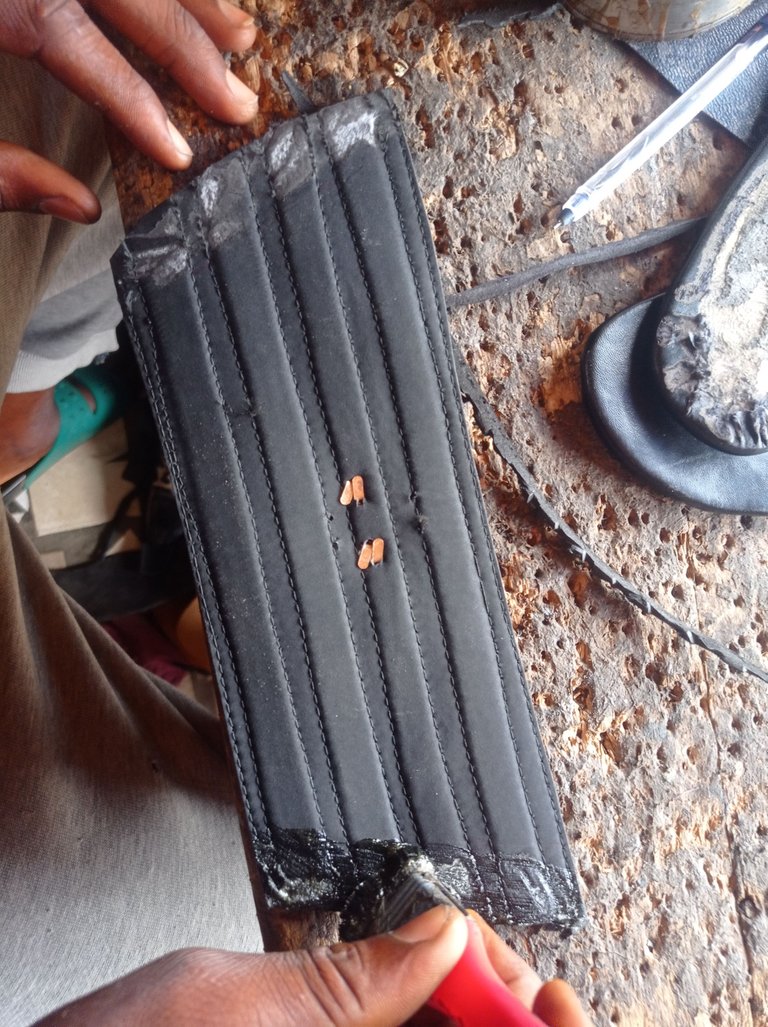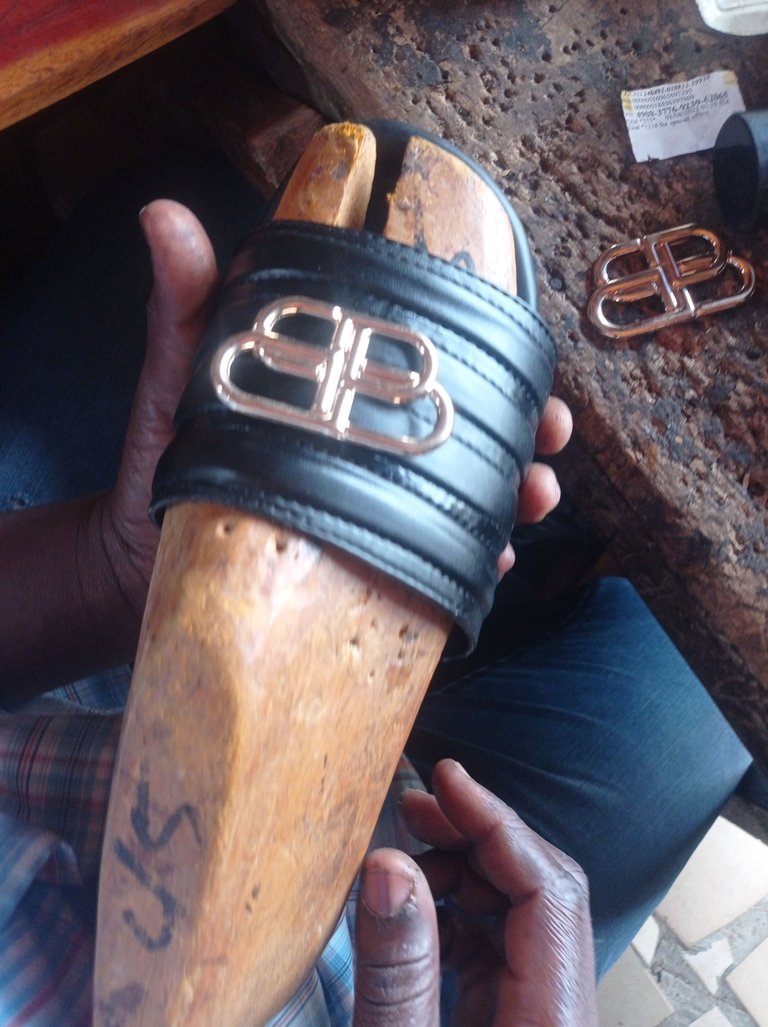 ---
Rubbing gum on the parts and joining to the second insole.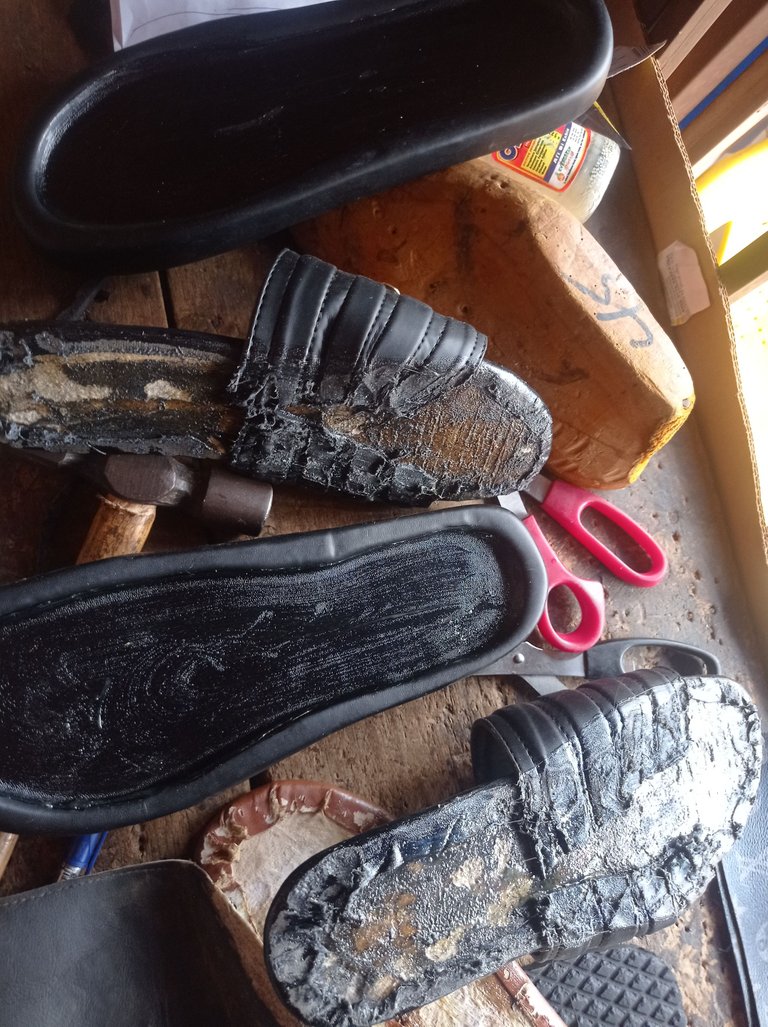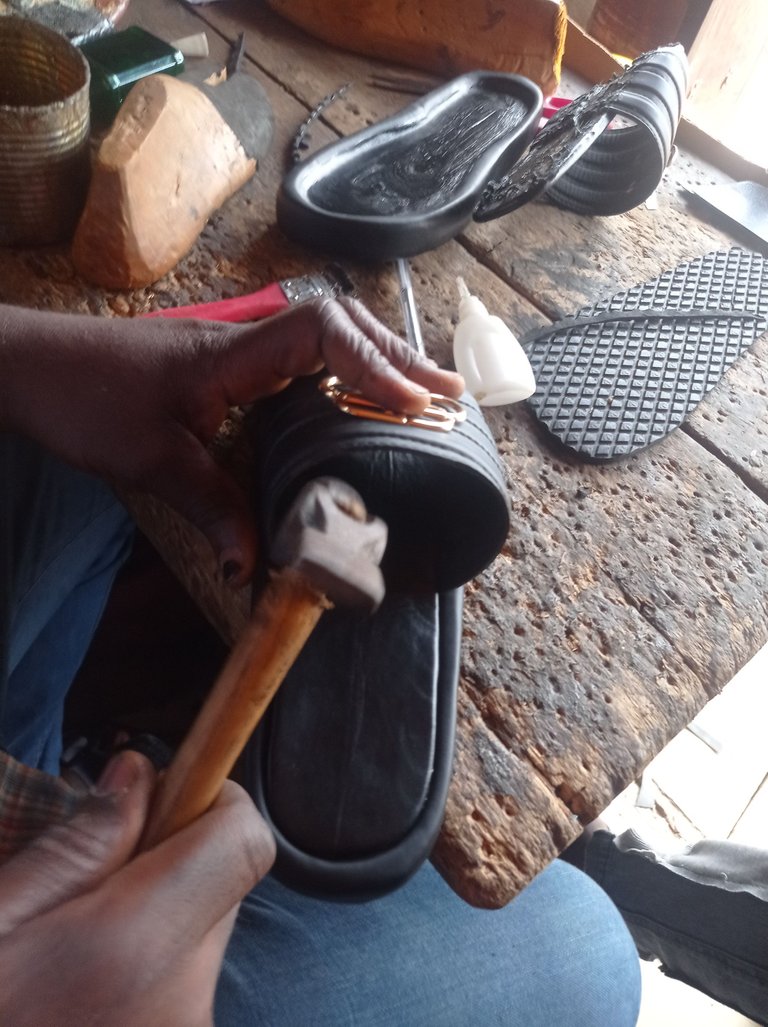 ---
Rubbing gum on the outsole and outsole and join both together.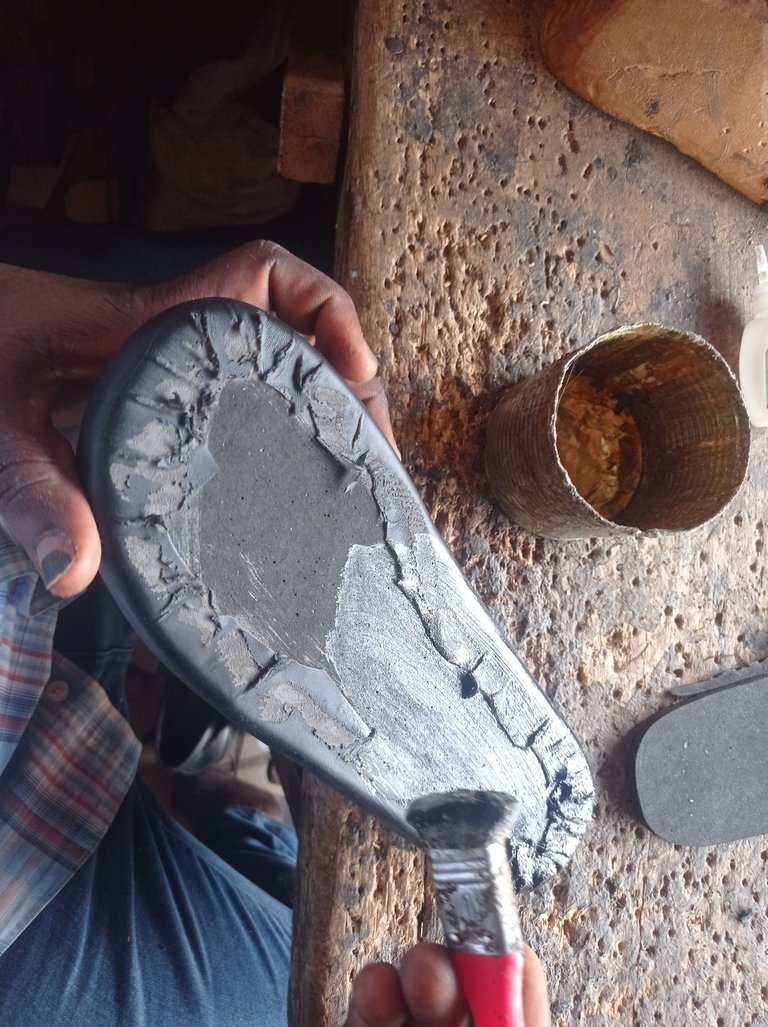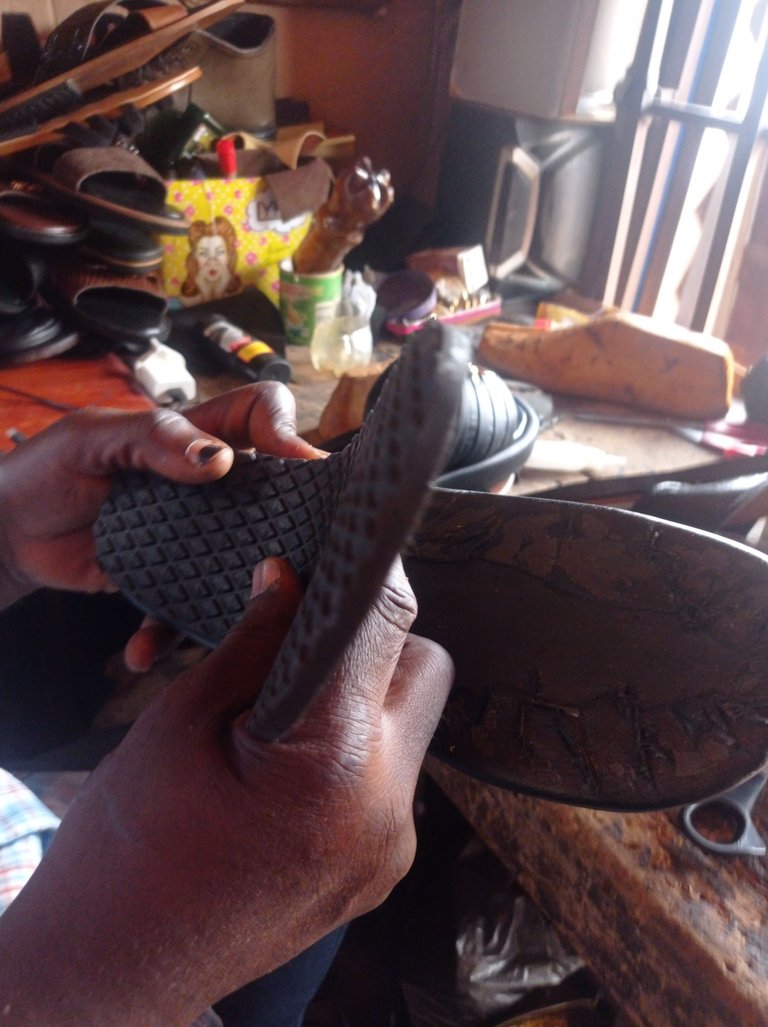 ---
Here is how the Palm Slippers looked before I delivered it to the customer.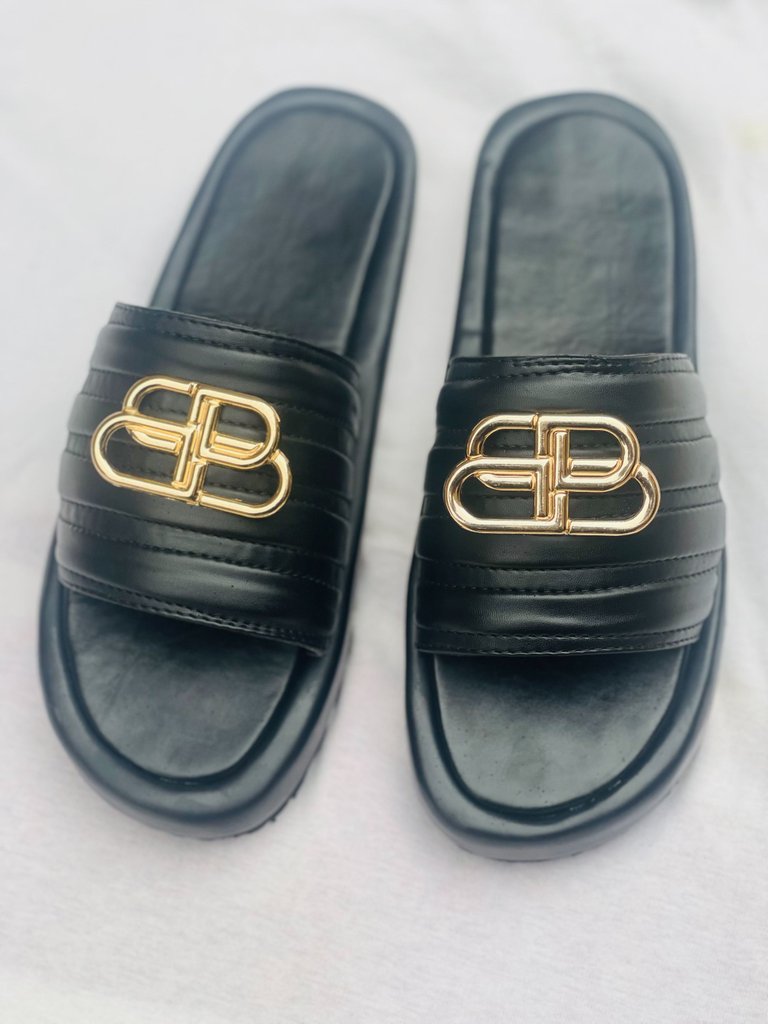 These is a palm Slippers comprises of two insole because he want a very high footwear, and I can't help but wonder why he wanted something as high as that, since he hasn't done such before in the past.
Thank you for staying with me to this point, I wish you all the best throughout this week and beyond, stay bless.
---
---