New WIP project || making a shoe for my mother as her birthday gift
HELLO HIVE
The joy of every parents is to see their children growing up and doing exceedingly well in all their endeavours, so when they get a gift of whatsoever kind from their kids, it's always a thing of joy, because in a way, it mean their effort and cares down the years is been appreciated.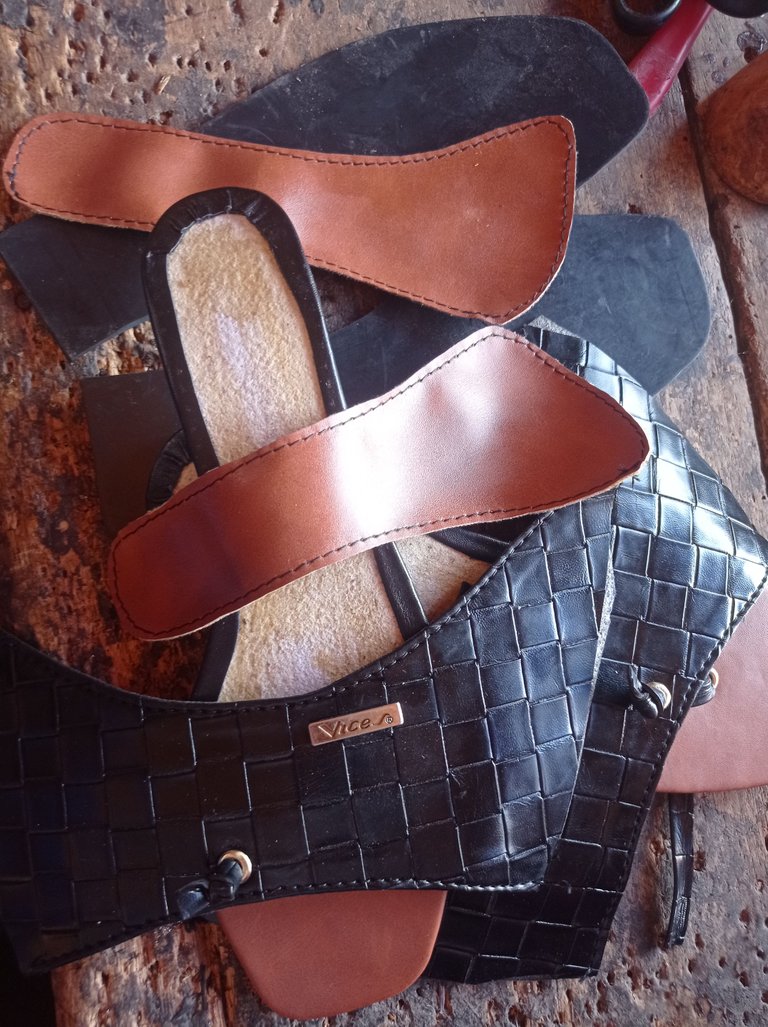 So in a bid to put a long lasting smile on my mother's face as she'll be celebrating her birthday this weekend, I decided to make a birthday shoe for her as a birthday present 🎁 from me to her, to say thank you for all she as done, and of cause I know neither the gift nor anything else can't pay back the love she shower on me ever since I was a baby 🤱 till this point, but then I'll try to always make her happy in all I do.
Gifting her shoes as become a yearly thing, although I gift her other stuffs, but the shoes are regular because she's accustom to giving out most of her rarely used shoes and other items out to the needy within her environment, so the last time I visit and check het shoe racks, I realize she only as just two shoes left, so I decide within me that I'll make two shoes for her this year.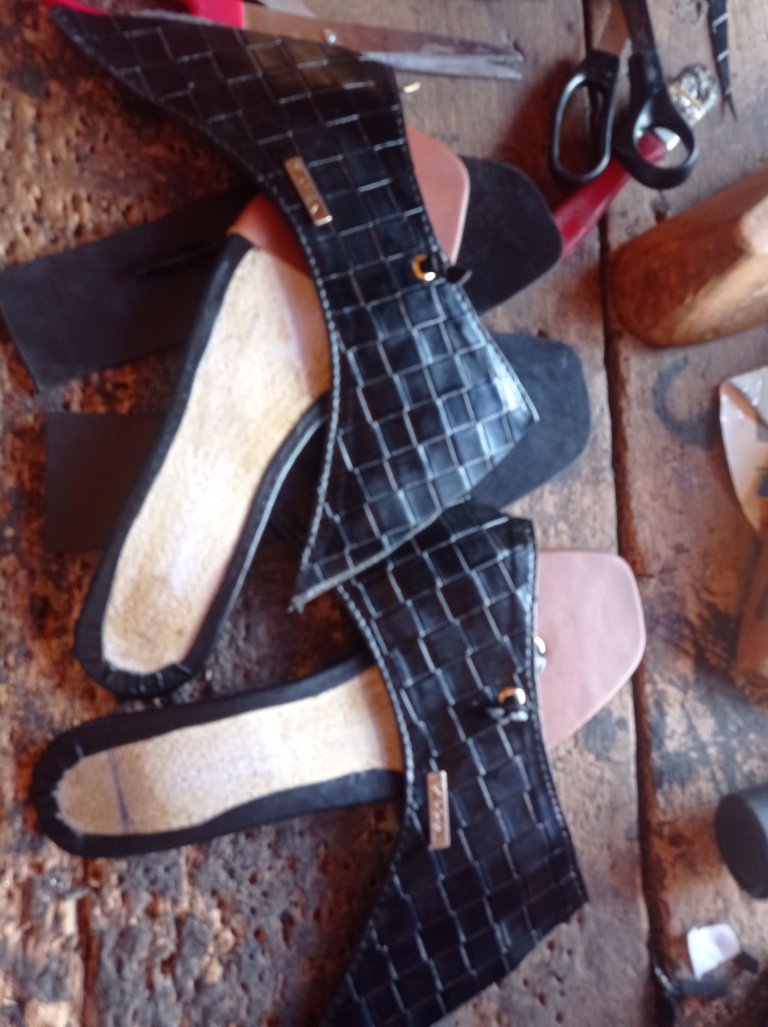 Aside the fact that gifting my parents items always make me happy, I also do it because each time I do, I see a genuine joy on their faces, till the point where they start showering prayers on me, and I know mother's in our community here like @crosheille @gladymar1973 and others would have had such experience before.
Well without further ado, let me show you how far I've come and the process of arriving at this point.

The materials I used on these shoes are:
Black leather
Black and Brown leather linning
Gum
Golden ring
Fiber insole
Nora outsole
Heels
Vice logo

And here are some of the process of making the shoe;
To make the shoe, I cut the Nora and the fiber according to her foot size, after these I also cut the black leather for the upper design and join them to the black lining.
I also cut a straight leather, which I put through the upper, after punching a hole on the upper, and tie a notch above it.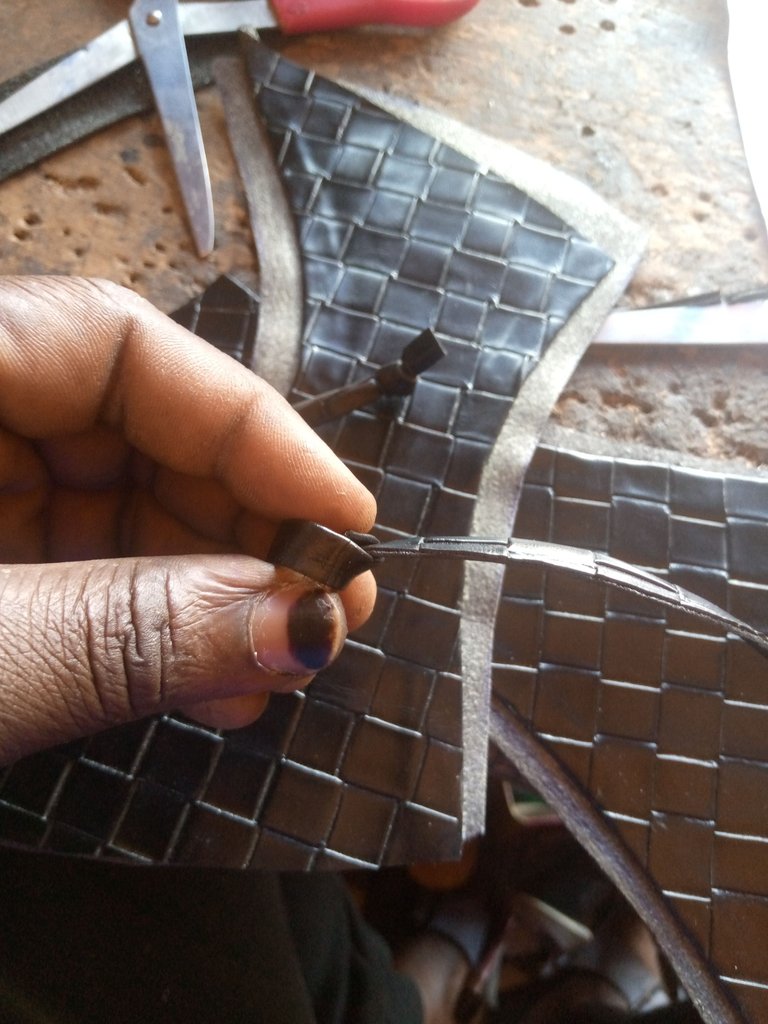 ---
After these, I sew around the upper of the shoe, and join the vice logo to the upper for extra beautification.


I also join the brown linning to the fiber, which I also cut another for the back, which I then sew around the edge.

---
With all those done, the step step to be done is taking them to a filling machine, after which I will proceed to lasing the shoe together.


These above picture is the stage I'm as at today, but I order to complete these projects before her birthday arrive, I've put most other project aside, so I can have enough time to concentrate on hers and as well make a beautiful top class shoes for her.
Thanks for your support, have a blessed and fulfilling week ahead.
---
---