REASONS WHY HAPPINESS CAN BE PURCHASED WITH MONEY
Money has been discussed extensively in terms of its value, as well as what it can and cannot buy. Many people have been observed to downplay the importance of money by asserting that it cannot buy happiness. This made me question whether the adage is actually accurate, and if so, what other things besides money may be used to purchase happiness, and what then is the value of money?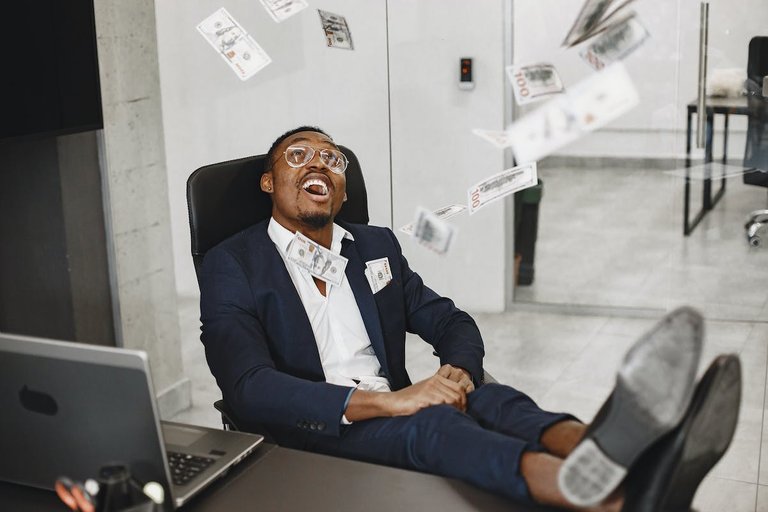 image source
As most of us are aware, money is almost always used as legal tender in our daily lives. This fact alone, in my opinion, speaks volumes about how important money is to us and our emotions. But why do people minimize the role that money plays in leading a happy, long life, despite the fact that it is so crucial and in such high demand?
Personally, I think most people who make the claim that money can't buy happiness are primarily suffering from its absence. Rather than feeling sorry for themselves and looking for ways to acquire it, they instead look for wealthy people who have some problem and use that as a focal point to support their assertion that money can't help you live a happy life.
Although in truth they're right to an extent that money can't help you live a happy life, appropriate ways I believe they should have stated that is that money alone can't help you live a happy life; money is essential and can help you live such a life, but then it's got to have the backing of a few other things to make its concrete.

To render their claim of money being ineffective pointless, I listed some mediums via which the absence of money will render anyone's life miserable and meaningless.
Health: We've seen many die or become bedridden due to one health issue or another, and while someone without money will most likely be unable to get the right health to take care of themselves, someone with money can easily pay the bills for their treatment and return back to a perfect state of health or at least get a medication that will help them minimize the effect of the illness.
Health, they say, is wealth, and an absence of it, I believe, is an automatic absence of happiness, so in this aspect we can all see that money has a role to play.
Basic Needs: In order for us humans to fulfill our fundamental requirements, money is crucial. As we all know, the need for food, shelter, clothing, and the like cannot be overstated, and their lack can literally cause one to become depressed, which is quite common for those who are less financially comfortable. However, having money will help you afford everything you need to be in the proper state of mind as a human, so money also plays a significant role in this aspect.
Family: Money is crucial for someone who wishes to start a family since it is essential to keeping your partner satisfied because saying "I love you" won't enable you to pay your bills or put food on the table. The same is true for families with children; money is required to provide for the family's requirements as well as to support the children's education. While someone with money may find this simpler, someone without money will find it difficult, and returning home for such a person will always be fraught with anxiety due to the demand of the unmet family requirements.

With these few points of mine, I believe we'll all agree with me that without a doubt money can buy happiness, and the few things that we could have argued to be another medium through which happiness can come in are also enhanced and encouraged by money to remain more effective, which are things like good health, food, relationships, family, and the like. Without money, most of these things wouldn't work effectively to bring us happiness; instead, we'd get grumbling, nagging, and hunger, to mention but a few.
---
---
I appreciate your patience and hope you will understand that this is just my perspective. Please share your thoughts on whether you believe that money can truly buy happiness in the comments below.
Have a fulfilling and happy life.
Posted Using LeoFinance Beta
---
---