Simple Guide on How i made these Elegant rubber Slippers for a client
HELLO HIVE
Greetings to everyone, it's great to be back here sharing my craft and DIY process on the blockchain, and today I'll love to take you through the process of how I made lovely rubber Slippers upper design for a client today.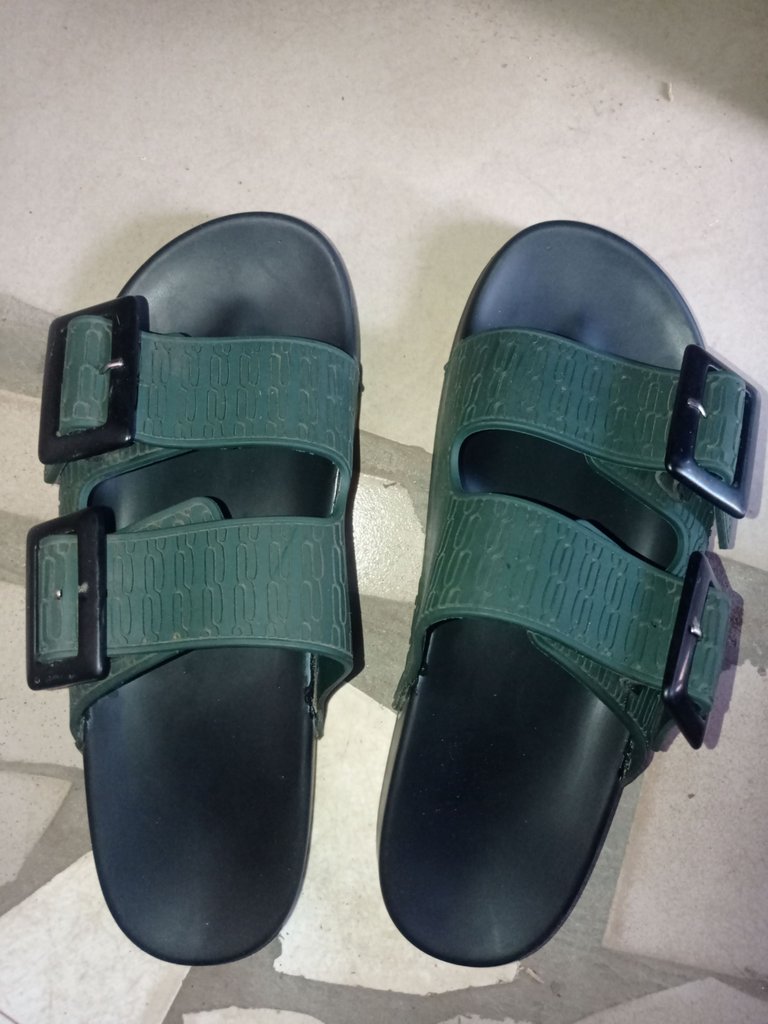 The man came to my store while I was busy working on a footwear projects, and ask that I help him make a Slipper, that he needed it urgently, and the funny thing is that he came along with the Material I'll use for the Slippers.
This is the first time I'm having such experience of customer coming along with the Material they want to use, but then I took it and then bargain on the amount I'll be doing it for him, and once we agreed on a price, I started work on his footwear, since he said he'll be coming for it later in the evening.
So below are the materials and process of how I made the Slippers.

MATERIALS USED
Rubber upper material
Polyurethane combination sole
Oci Gum
Buckle
Super Glue

MAKING PROCESSES
The type of sole the man brought was a combination of both the insole and outsole, meaning it'll serve as both, and there won't be a need of attaching it to anything, than the design of the slippers upper.
So all I did on the sole, was to grind both side of it where the upper with be attach to, so it'll have a rough surface.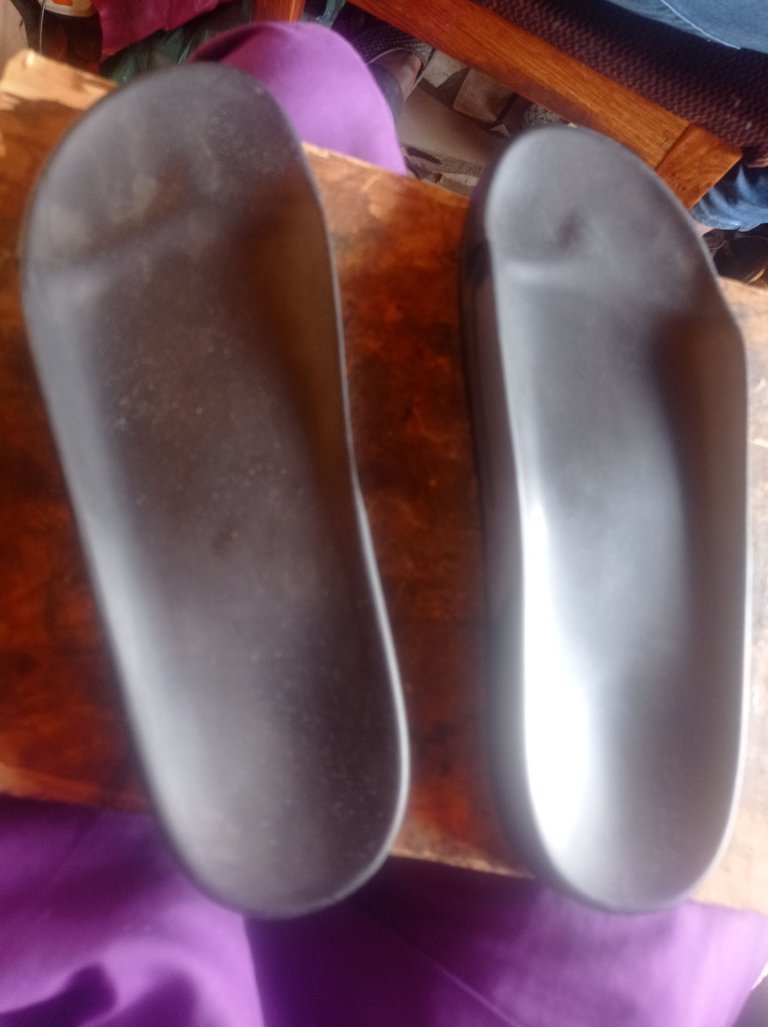 ---
And for the rubber material, it as been shaped out from where he brought it, so all I did was to reshape it to his size, by amending it with a scissors, after which I attached the buckle to both side and grinded the inside edges of the rubber material.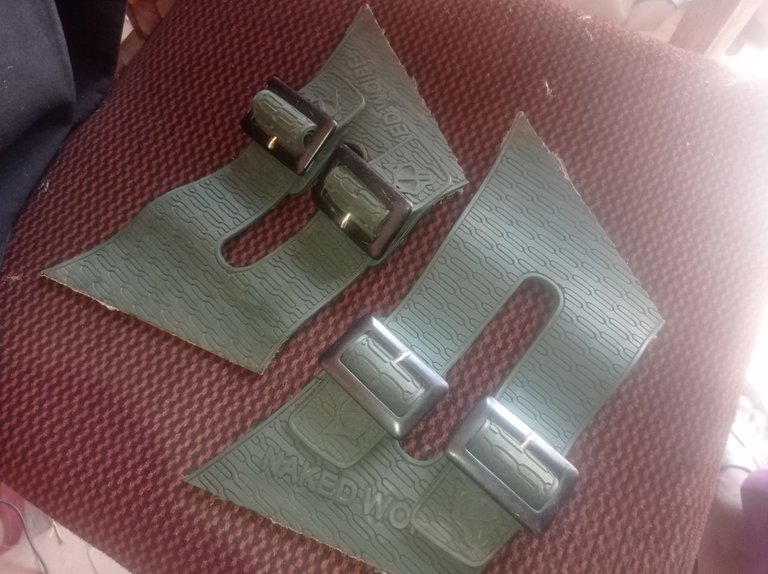 ---
After that, I rub the OCI Gum on the edges that were grinded on the rubber upper, and also rub gum on the side of the sole that was grinded as well.


I then place it aside to dry for few minutes, after which I apply the super Glue on the same edge of the sole and then join the rubber Design to it.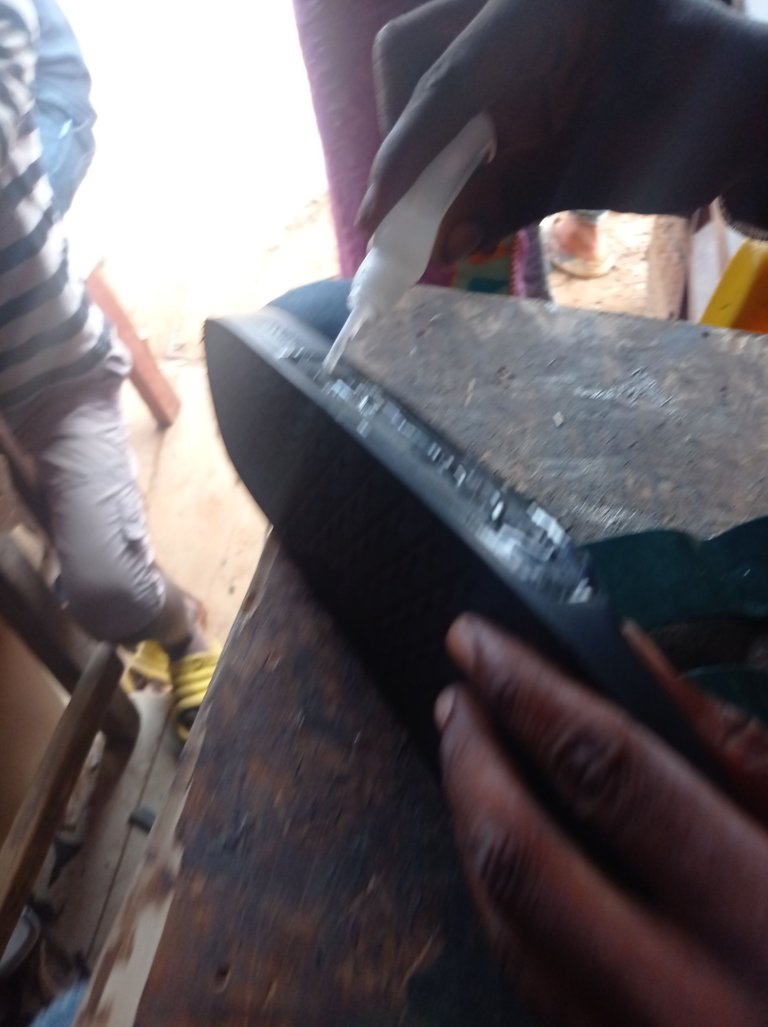 ---
Below is how the Slippers looks by the time I got through with it, and few minutes after that the made came, check everything if it's perfect, then he pay and left, with a promise that he'll patronise me more often.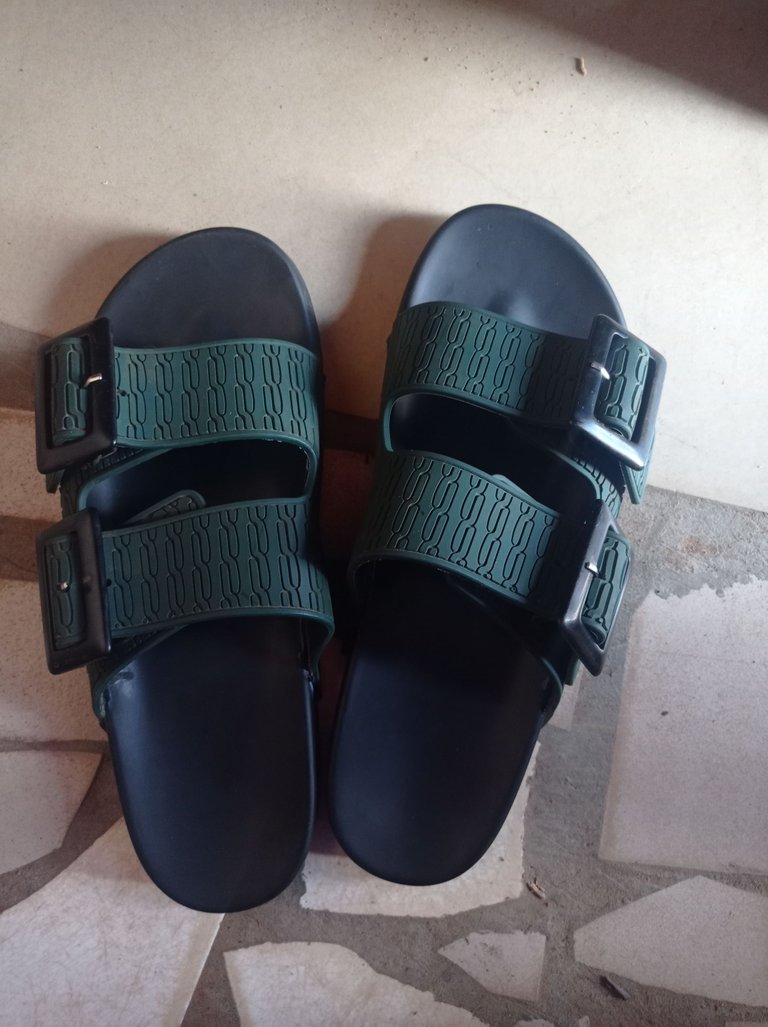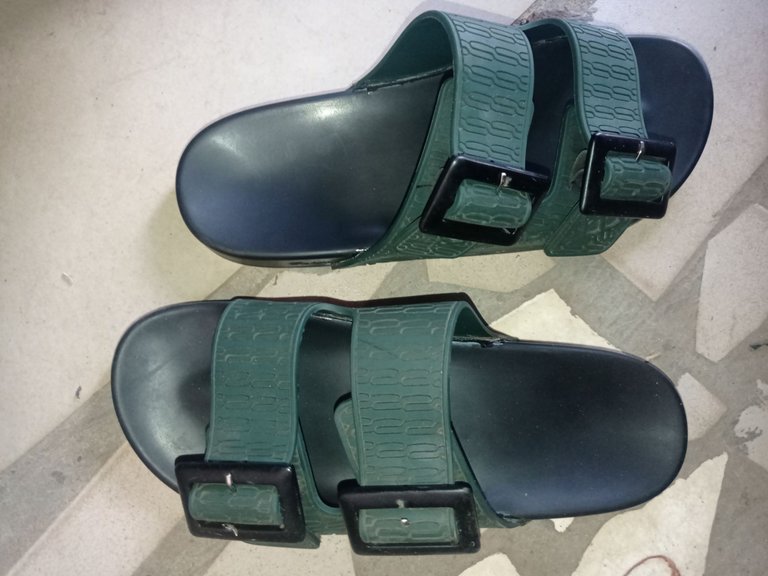 Thanks so for taking out time to go through my post, I hope you were able to grab a thing or two from the tutorial, feel free to drop any question or suggestions in the comments section.
Have a pleasant night rest.
---
---