Unlimited shopping in five minutes with Vickoly
Everyone has loads of needs and a list of things they desire to own but couldn't afford or couldn't own due to their financial management ethics. But in a situation where one is granted the privilege to shop whatever they want in any supermarket of their choice for 5 minutes, I'm certain many will go for what they desire, but for me, I'll be going for the most expensive items in my bid to accumulate wealth via that opportunity.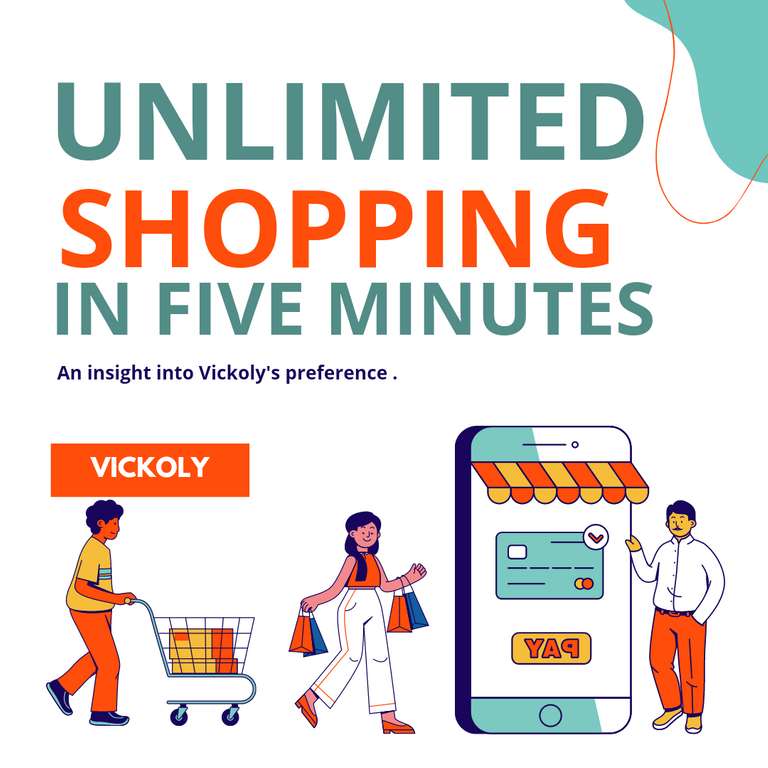 Image designed by me on canva.
Opportunity they say comes but once, and since I don't know if such an opportunity of this sort will ever show forth again, I'll rather use those 5 minutes to select and gather some of the most expensive and valuable items from the store, of which I know after the time elapses I can go on to sell some of these valuables, then use some of the money gotten from it to purchase most of my pressing needs and desires.

Without taking much of your time, in this article today I'll be taking you through a journey of each of the items I'll pick up at a store if I'm given the opportunity to gather whatever it is I want within 5 minutes in any store of my choice. I hope you'll find my choices cool and the reading worthwhile.

To start with, the store I'll be visiting is called ShopRite, and it's located in Sango-tedo, Lagos State, Nigeria. Below is the list of items I'll be taking within the grace of a few minutes if I can take anything for free.
Jeweries: There is a section inside the ShopRite where jewelry is sold, and these jewelry items include chains, wrist watches, and rings, and they are made of gold and diamond. They don't cost less than $135 each, so getting like 5 pieces of these would be valuable to me.
Appliances: I'll also visit the appliance section and pick up some items, such as a smart TV, an invester, a solar panel, a washing machine, and a PS5. All these items together won't be anything less than 4 million naira.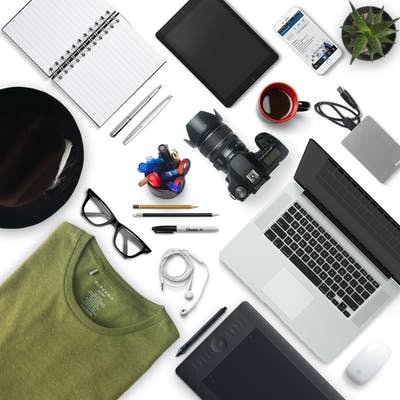 Image by OVAN on Pexels.
Food items: The importance of food can't be overemphasized, so I'll be adding loads of food items to my list of things I'll be selecting during that period, and they range from a bag of rice to a bag of beans, noodles, seasoning, and semovita.
Medicine: As someone who spends close to 10,000 naira on drugs on a monthly basis, I will take the opportunity to visit their drugs section and just pick up as many items from my list of medications as possible, saving me the cost of buying any of them for some time.
Laptop and smartphone: For some time now I've been grubbing for my needs: a personal computer and a new smartphone, but due to my budget I couldn't get either of them. But in such a situation of free shopping for five minutes, I'll get the best laptop with wonderful specifications, and I'll also get a good phone, better than my presence one.



Image by Dex Planet on Pexels.
That's about all the things I'll shop for within those 5 minutes. I know you might think I'm greedy for some of these things, but the plan is to just get over poverty and lack. So most of them would be sold back and invested into a profitable business, while I'd make use of the computer and phone, food items, and some of the home appliances.

That's about all on the items I'll get within 5 minutes of free shopping. I hope you had a wonderful time reading. The write-up was inspired by the hive learners community prompt stated in Kronias' article; do read it to get more information.
---
NOTE: I make use of Quillbot grammar checker features to help correct some of my grammatical and punctuation errors after writing my content by myself.
---
Thanks so much for your time, have a blessed and productive day ahead..
---
---