WIP CHALLENGE || Introduction of More Project at Hand
HELLO HIVE
It's great to be back here sharing my craft on the needleworkers space of the hive blockchain, and today's post comprises of about four different footwears project I have at hand presently, which I hope to conclude work on within now and next week Wednesday.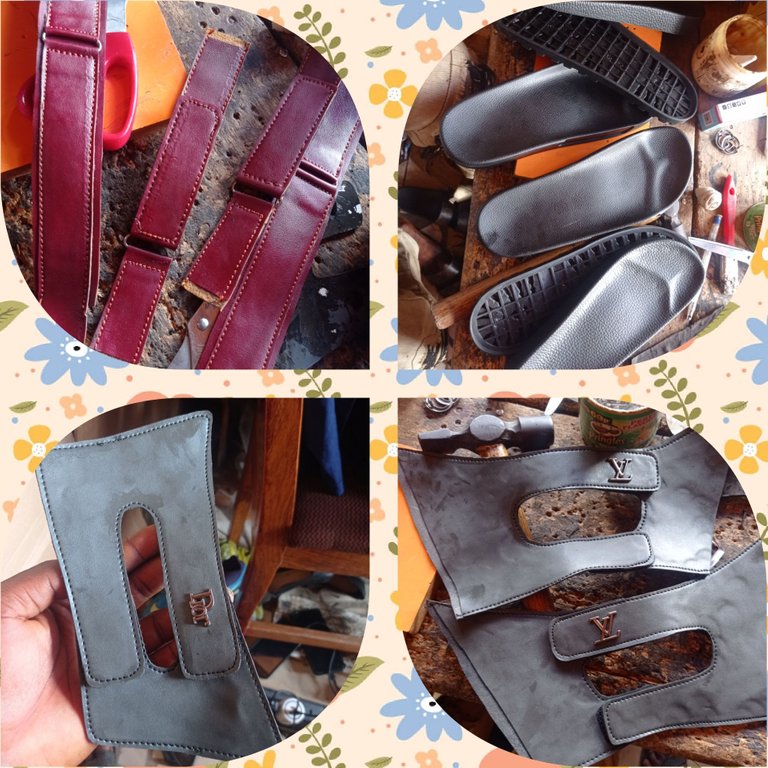 Due to my tight schedule in the previous week, I now have 5 days to meet up with nothing less than 17 different footwears of different customers, and this is so because I was was unable to work on any of them during those previous week.
I know I'll be working under pressure During this period, but the. I shouldn't Because of the pressure to complete these projects, now crave substandard Footwear's for my customers.
In fact one of the traits and stuff we must adopt as a business owner, employees or human generally as human, is the ability to work under pressure, because these like gives us an edges over those who can't and will as well achieve the best within a short period.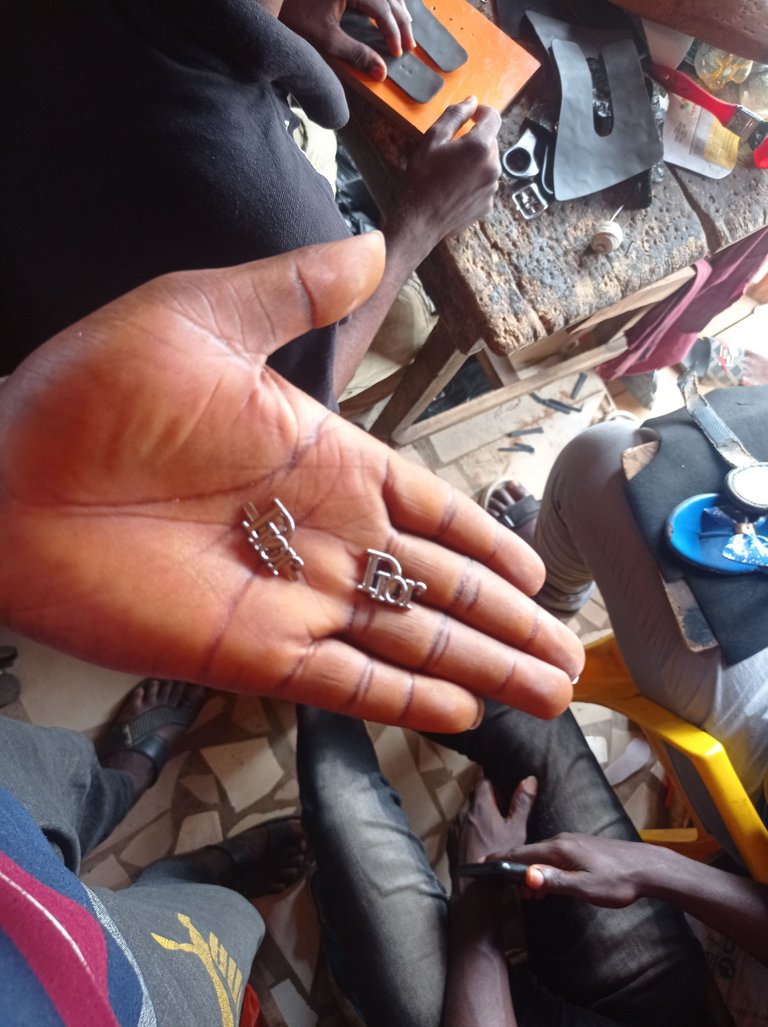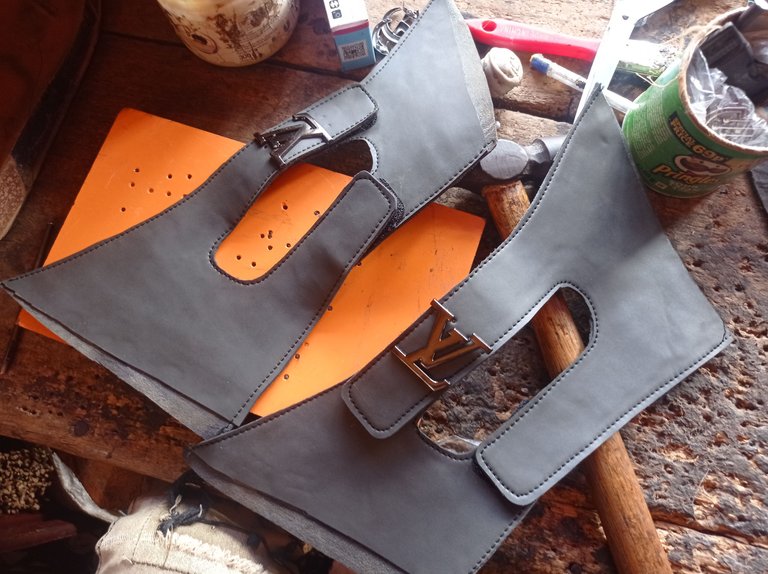 Being able to work under pressure also increase our knowledge of the subject matter and as well increase the rate of productivity, meaning there is tendency to achieve more within a short period,than we normally achieve when not under any pressure.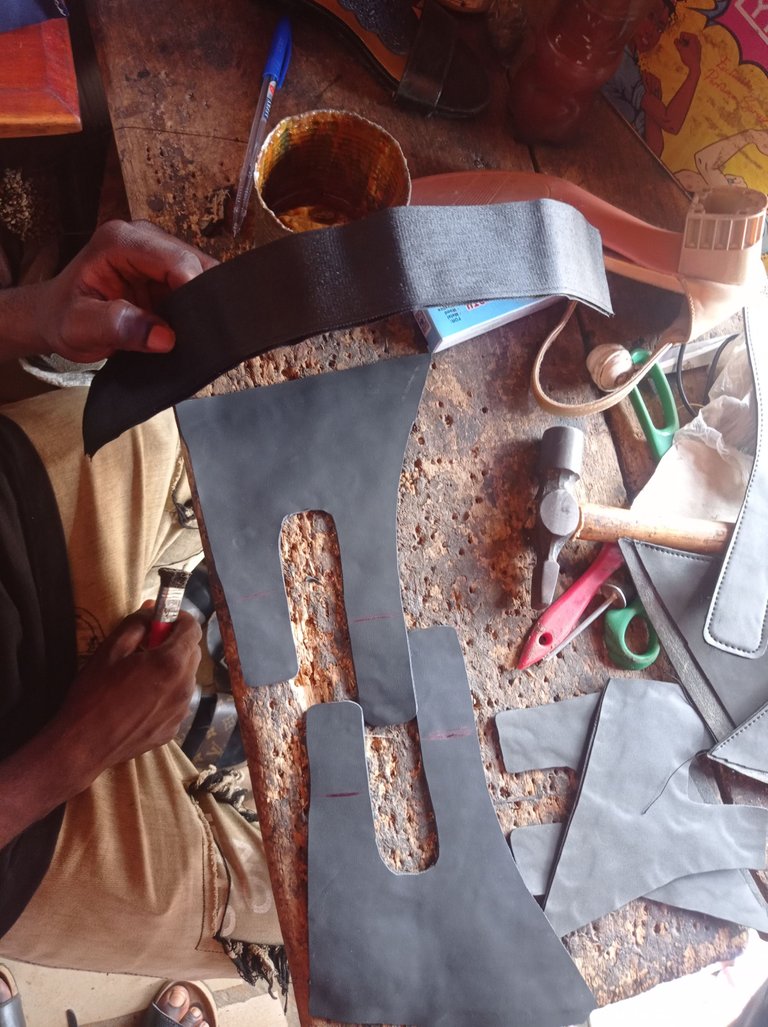 ---
So that aside today I'll be Introduction some of the Footwear's that are meant to be achieved within those short period, and here I have 4 of such in total in this post.
Three among those four Footwear's are for three jolly friends who wants to make Sandals that look alike for themselves, although in although for them to be able to differentiate which is which from the other, I use Logos of different styles on each one.
Below are some of the making process, which includes, join the leather to the linning, sewing on the sewing machine and attaching the logos to it.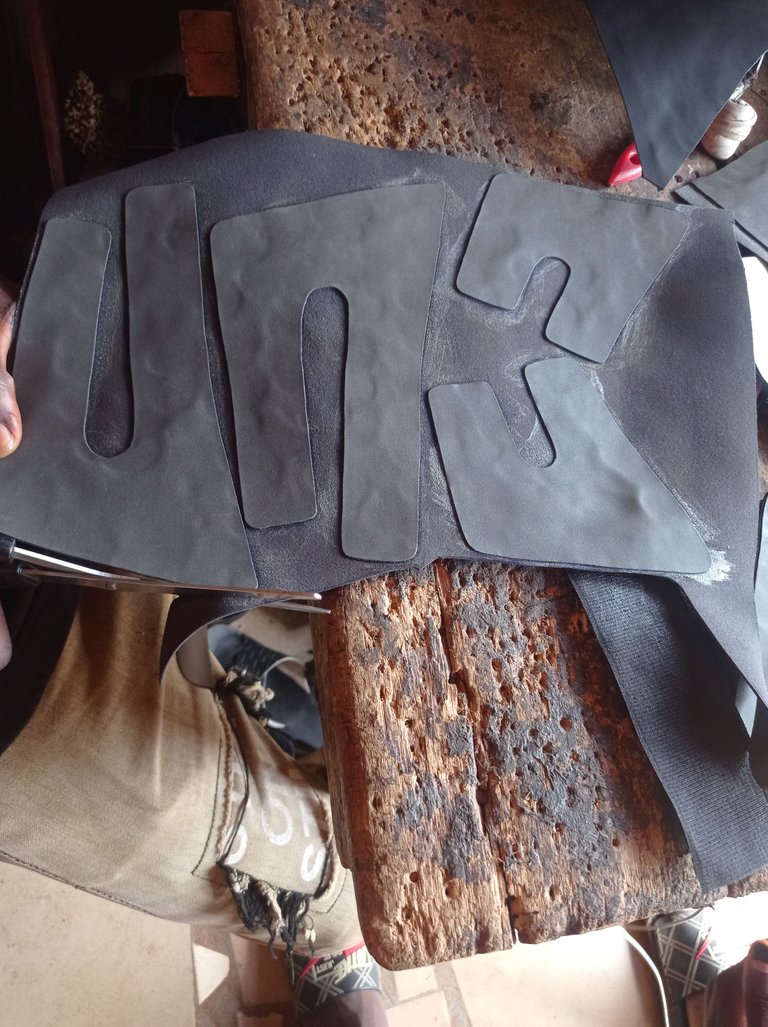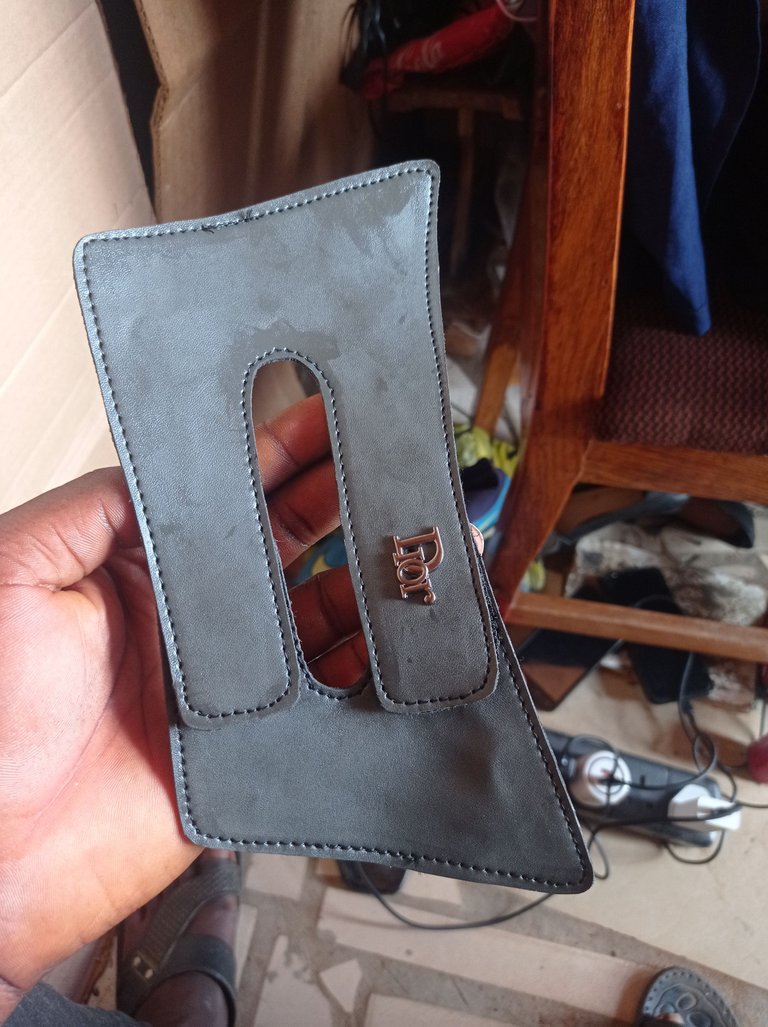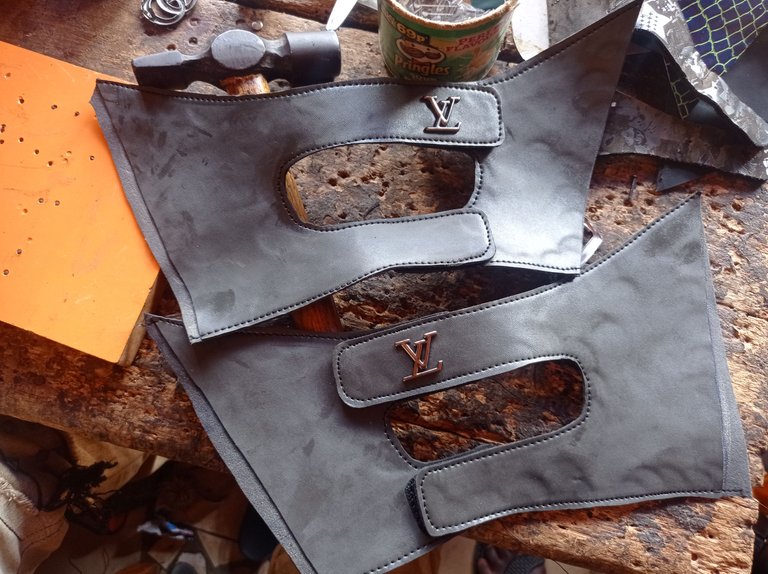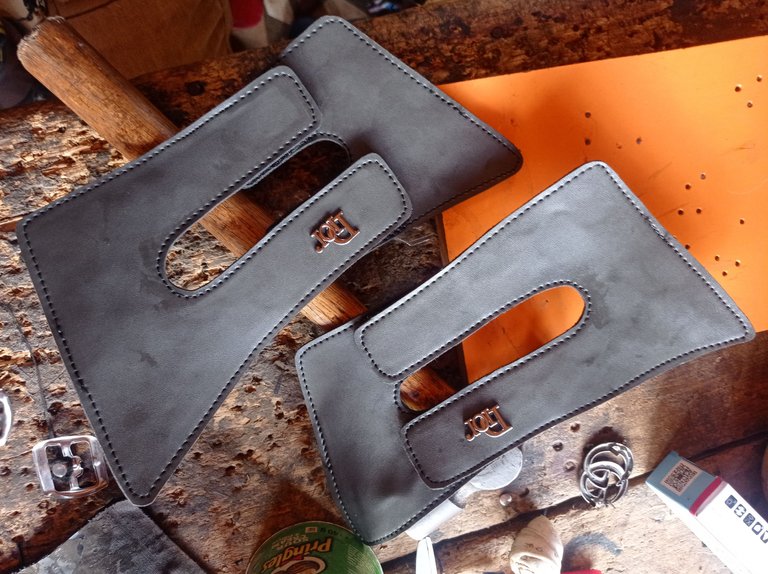 ---
Aside the once with the ash colour meant for the three friends, here is another one with wine colour,it's also a sandal, and I've attached it to it's linning and as well sew it as well.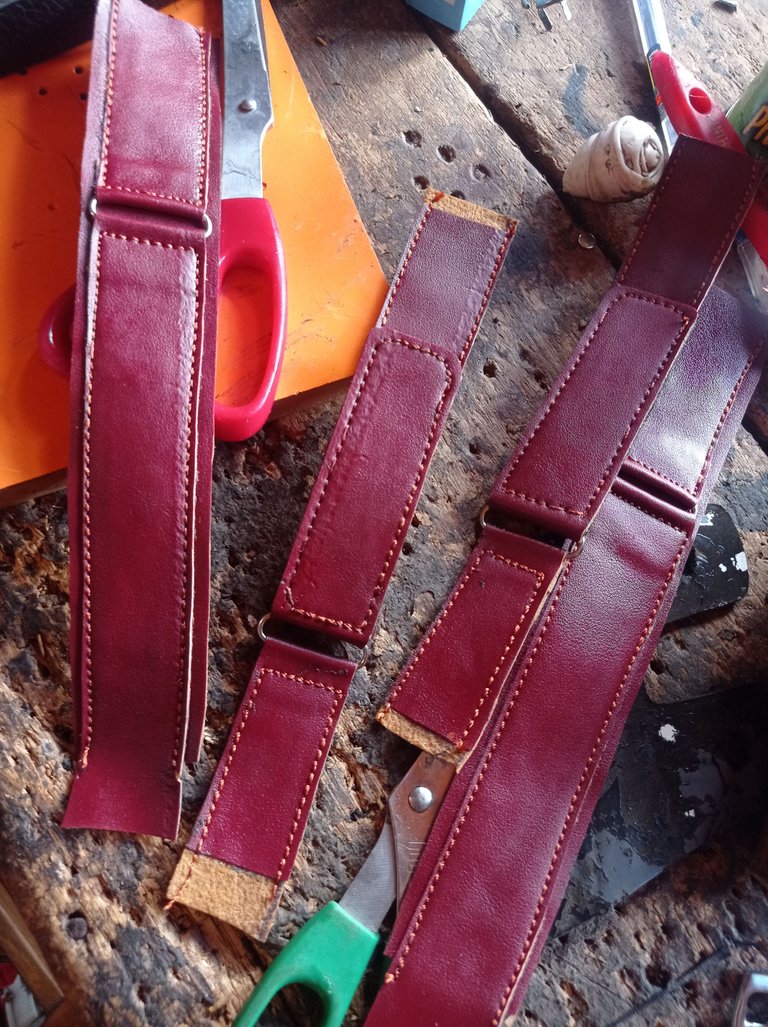 These are the soles of each one of the above Sandals yet to be joined together.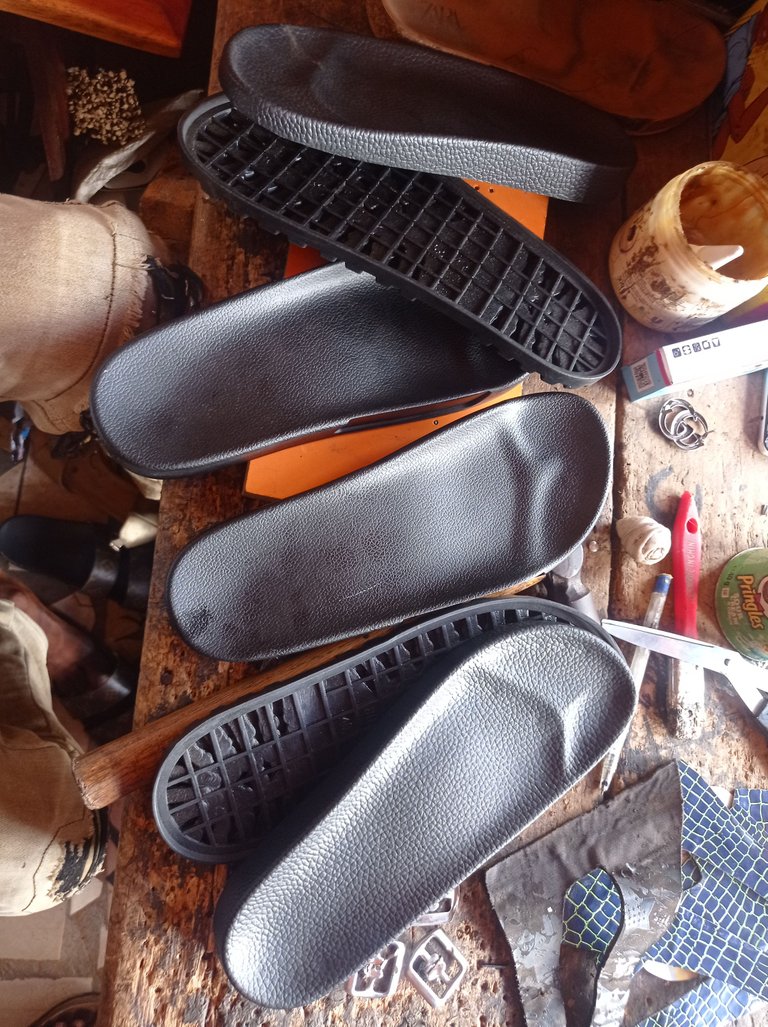 I'm trying to make the upper design of every others one before proceeding to lasing them to their soles, Because that's the past I felt requires much work and attention, so once that's achieve I'll process to the lasing.
With my pace today, where I was about to complete 6 upper design, then I should be done with all 17 upper design by Sunday, and by then I'll start joining those I can complete that same day ahead of next week and the deadline of Wednesday.
---
Thanks for checking out my blog post, if you want to know who @vickoly is😉, I'm a shoemaker, who is also into fashion designing, a farmer and other related craft, to know more about me you can check out my Introduction post on hive, thanks once again, have a blessed and productive day ahead 🥰🥰.
---
---