The CUB token still not forgotten,value still intact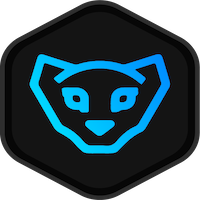 source
A very warm greeting here again to us all, good morning to the esteem lions on Hive Blockchain, I bring you all greetings from this part of the world. It's your friend @vickvan saying hello from this part of the world.
Quite understandable that the token shouldn't be talked about right now because of its worth as of the moment and the kind of losses and depression in price seen in wallet of the stakes but that's not how it's all gone, the cub is not gone yet. So much attached to it as the value is still intact.
The Down in price in Relation to the crypto market Sphere
Definitely the ups and downs in crypto market have been of a great mess and turn around for quite some time now. The volatility and the handling of tokens is seen in a different perspective now as even then the already analyzed view a ND graphs plotted in the raise of tokens and expecting the bullish run has fallen head long . But that's not the end as some tokens apart from cub experienced much of it than its been felt. For tokens that have a strong backup, rising up won't be an issue just a matter of time.
Value of Cub still intact
The very main issue with some crypto holders is the fixing of eyes on the very first meaning and worth of some tokens. A deep and good analysis of token should be taken into consideration as to know what should be expected much more on it. Of a truth that the prices of some tokens might be so down but that's not the end of the road for them,check more the value. If the value is still intact and the token coming from a strong foundation then the deal is settled.
Though the price of CUB might be down as of the moment,but that's not the end of the road for it, expect something huge and great turn around soon.
Posted Using LeoFinance Beta
---
---