Sobre la dualidad de mi danza: luz y oscuridad/ On the duality of my dance: light and darkness/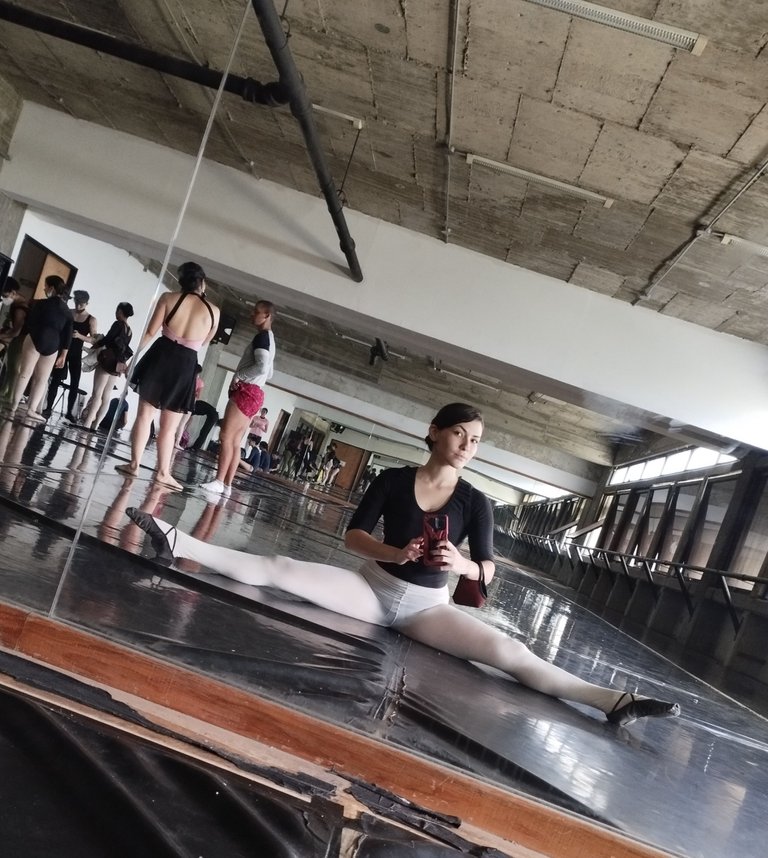 ---
Hola comunidad maravillosa. He tenido días de mucha ansiedad, de mucha intranquilidad. Me atrevo a decir que quizá han Sido meses en dónde he estado muy inestable emocionalmente. Sé que en hive blog tengo muchos amigos, conocidos ,personas hermosas que les gusta mi contenido y a mi el de ellos, he hecho amistades acá y estoy feliz por eso. Pero hoy, me abro a ustedes desde mi inestabilidad emocional, desde mis carencias internas. Me he sentido algo indispuesta a escribir y quizá estoy agotaba de escribir sobre lo positivo pero realmente eso me ayudó en un momento y por eso , desde mi malestar les quería compartir herramientas para que se sintieran mucho mejor. Es extraño , pero hay cosas que funcionan así, yo ayudó desde lo que creo que me sirve y por eso Últimamente les compartía tantas reflexiones , sobre el diálogo interno, sobre la aceptación, entre otras cosas.
Hello wonderful community. I have had days of great anxiety, of great restlessness. I dare to say that perhaps there have been months where I have been very emotionally unstable. I know that in the hive blog I have many friends, acquaintances, beautiful people who like my content and theirs, I have made friends here and I am happy about it. But today, I open myself to you from my emotional instability, from my internal shortcomings. I have felt somewhat unwilling to write and perhaps I am exhausted from writing about the positive but that really helped me at one point and for that reason, from my discomfort I wanted to share tools to make you feel much better. It's strange, but there are things that work like this, I helped from what I think works for me and that's why I've been sharing so many thoughts with you lately, about internal dialogue, about acceptance, among other things.
---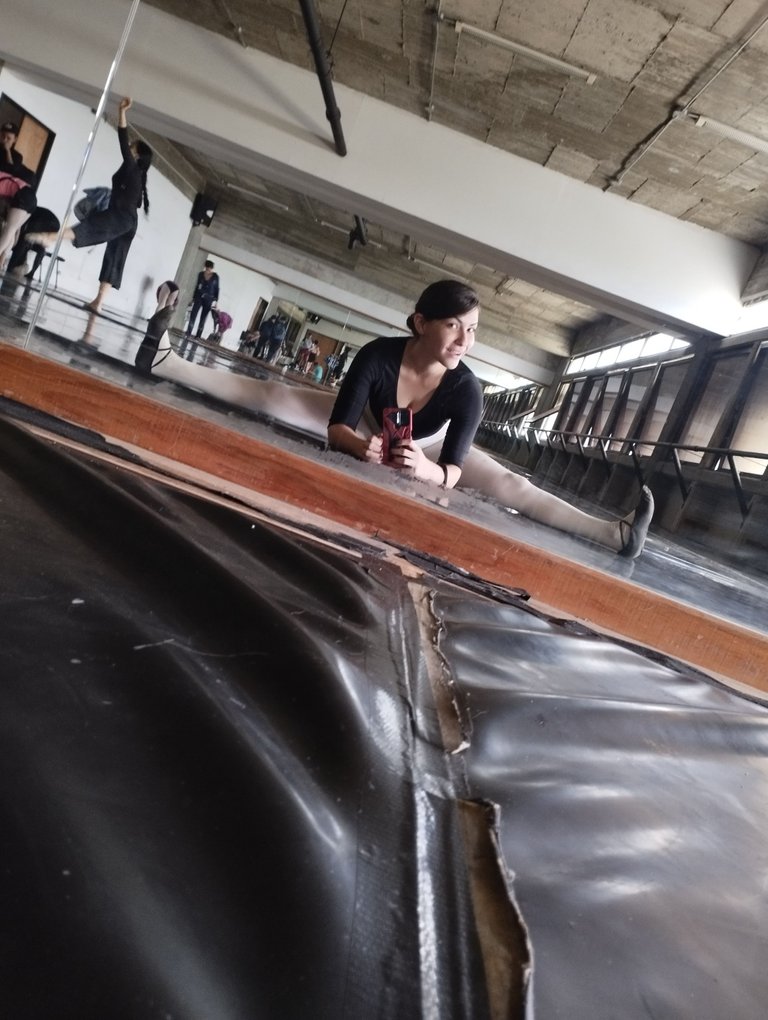 ---
La foto que coloque es de mi primer día de ballet después de 1 año. La coloco porque la danza clásica desde comienzos de mi carrera como Danzarina contemporánea ha sido una pesadilla. No empece la danza de pequeña, sino ya de grande , y la forma estructurada del ballet me dificultaba y me frustraba. Este proceso de la danza, ha sido mi parte llena de oscuridad, dónde me he enfrentado a mis demonios,a mis diálogos internos negativos y destructivos. Y hoy me reincorporé al ballet, no fue tan catastrófico, quizá porque ya no escucho tanto a la parte negativa pero si me afectó que mi cuerpo y mi mente aún tienen resistencia al ballet. Es por eso que decidí poner la foto, y decidí antes de escribirle todo esto hablarles de algunas Marianas que habitan en mi. Y ustedes saben que no hago esto solo para mí misma, o para que lean lo "grandiosa" que soy, no, al contrario, yo lo hago para que se identifiquen y busquen en su interior cuántas personalidades tienen dentro de ustedes mismos. A cuántos reniegan, incluso a su niño interior, que no mencioné pero que forma parte de nuestras personalidades.
The photo I put up is from my first day of ballet after 1 year. I place it because classical dance since the beginning of my career as a contemporary dancer has been a nightmare. I didn't start dance as a child, but as an adult, and the structured form of ballet made it difficult and frustrating for me. This dance process has been my part full of darkness, where I have faced my demons, my negative and destructive internal dialogues. And today I rejoined ballet, it wasn't so catastrophic, maybe because I don't listen to the negative side as much anymore, but it did affect me that my body and mind still have resistance to ballet. That is why I decided to put the photo, and I decided before writing all this to tell you about some Marianas that live in me. And you know that I don't do this just for myself, or for you to read how "great" I am, no, on the contrary, I do it so that you can identify yourself and look within yourself for how many personalities you have within yourselves. How many deny, even their inner child, which I did not mention but which is part of our personalities
La danza me ha hecho encontrarme muchas veces con mi oscuridad. No podría decir que la danza es solo luz. La danza para mí es dualidad. En la danza me puedo encontrar y perder muchas veces. Puedo estar en un Vaivén entre la luz y la oscuridad. En la danza puedo incluso no querer el mundo tal cual es, como otras veces que amo la vida como es. En la danza puedo conocer a muchas Marianas habitando en mi, una es fría y malévola, otra es suave y bondadosa, una es alegre y positiva, pero, también hay otra que es oscura y negativa. Hay una Mariana que es intensa , profunda y ama con tanta locura, que ella misma se agobia por su propio sentir,y esa a veces es mi preferida, ella no teme sentir , no teme expresar y dar amor, se entrega tanto que se pierde a si misma. Pero hay una Maríana que quisiera encontrar y es esa que se ama a si misma con tanta locura como ama a quienes quiere. Esa Mariana está muy sumergida en las profundidades y está perdida entre todas las Marianas que he descrito. No sé cómo es que se ha permitido ir tan hondo y olvidarse de sí. Esa Mariana quiere salir y está obstruida por capas y capas de otras Marianas que no le permiten salir, quizá es parte de lo aprendido y es supervivencia .
Yo sé que, un día sin pensarlo esa Mariana con todo el esfuerzo que está haciendo para encontrarse,lo hará y no habrá vuelta atrás. Se amará tanto que será mi Mariana favorita, esa que sabe quién es y a dónde ir, que sabe a dónde no ir más ... Esa Mariana que sabrá un día todo lo que vale y no creerá en ninguna ofensa que le hagan a propósito para hacerla sentir mal, no creerá en quienes quieran oscurecerla para ellos brillar más. Esa Mariana está pronta de aparecer, algo me lo dice y yo lo siento.
Dance has made me come across my darkness many times. I couldn't say that dance is only light. Dance for me is duality. In dance I can find myself and lose myself many times. I can be in a seesaw between light and dark. In dance I can even not love the world as it is, like other times when I love life as it is. In the dance I can meet many Marianas living in me, one is cold and malevolent, another is soft and kind, one is happy and positive, but there is also another that is dark and negative. There is a Mariana who is intense, deep and loves so madly, that she herself is overwhelmed by her own feelings, and that is sometimes my favorite, she is not afraid to feel, she is not afraid to express and give love, she gives herself so much that she gets lost to herself. But there is a Mariana that I would like to find and it is the one that loves herself as madly as she loves those she loves. That Mariana is very submerged in the depths and is lost among all the Marianas that I have described. I don't know how he has allowed himself to go so deep and forget about himself. That Mariana wants to get out and is obstructed by layers and layers of other Marianas that don't allow her to get out, maybe it's part of what she's learned and it's survival. I know that, one day without thinking about it, that Mariana with all the effort she is making to find herself, will do so and there will be no turning back. She will love herself so much that she will be my favorite Mariana, the one who knows who she is and where to go, who knows where not to go anymore... That Mariana who will one day know what she is worth and will not believe in any offense that is done to her on purpose to make her feel bad, she will not believe in those who want to darken her for them to shine more. That Mariana is ready to appear, something tells me and I feel it.
Puedes salir Mariana, estás a salvó.
Amate tanto que nunca olvides lo que vales.
You can go Mariana, you're safe.
Love yourself so much that you never forget what you are worth
---
---
---