Fishermen of Jisr Zarqa or the power of a single image (not a series of photographs).

I arrived at this fisherman's village beach at around 17PM after the wonderful live performance event of my friend's band in Pardes Hana. The GiG was full of joy as usual with many drinks and beers, despite the very hot day. I needed this relaxation after a long and stressful week. But there is the end to everything - so this week is ended as well and the weekend is here and a few days of holidays are arranged exactly after the weekend, so, I'm ok now.
So the beach of the village wasn't empty and the sea furiously sent waves to the shore. But this lagune was quiet, all the fisherman's boats already moored, and all the fishermen went home, except these two, still worked on their net. The wark with the net is very painstaking and requires patience. One can't leave it as is after fishing and must prepare it for the early-early next morning.
---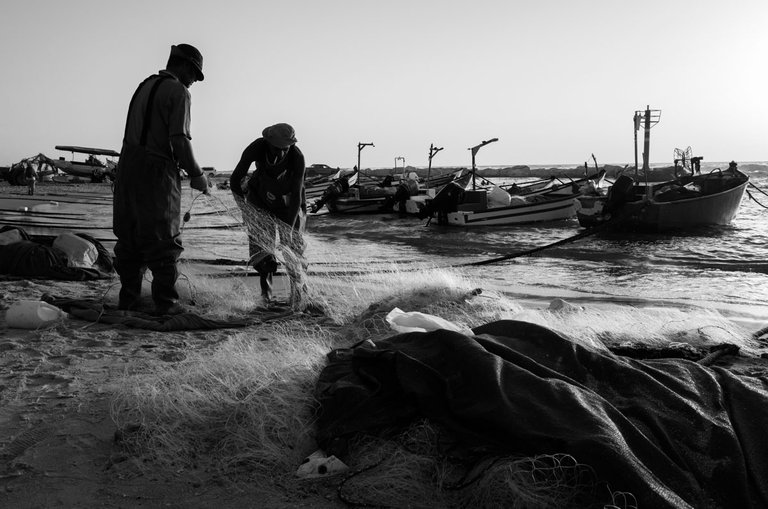 ---
Here are some fragments I did from this image - some of you who use Hive on your smartphone, just can see these small details.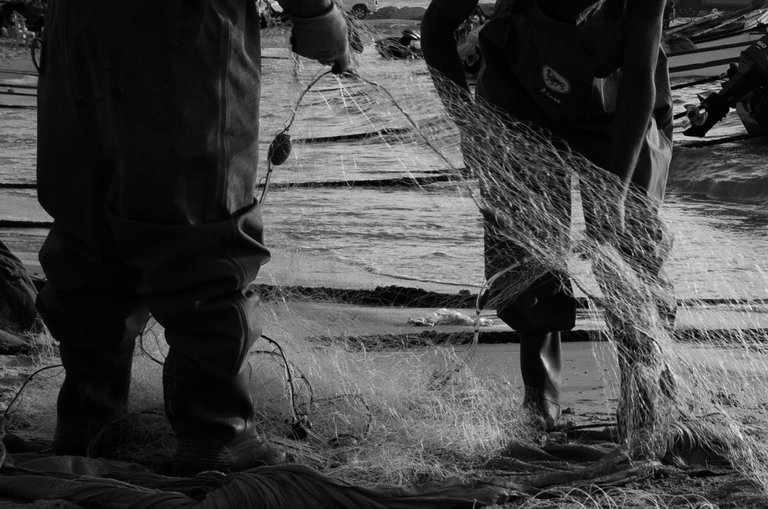 ---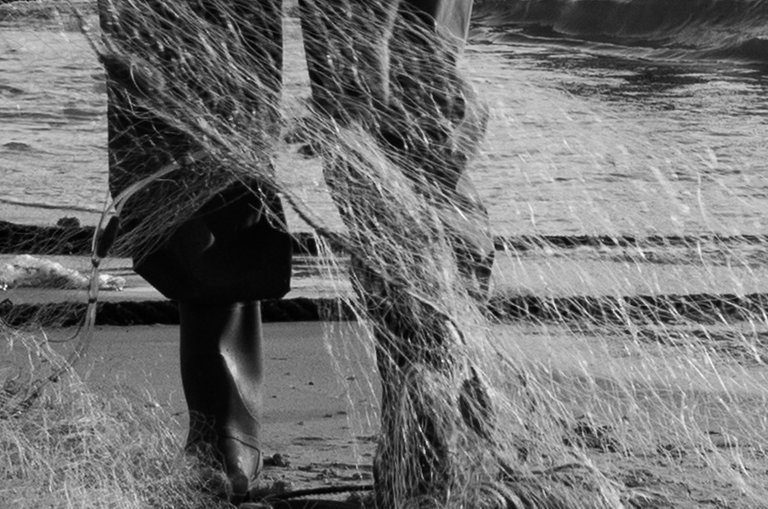 ---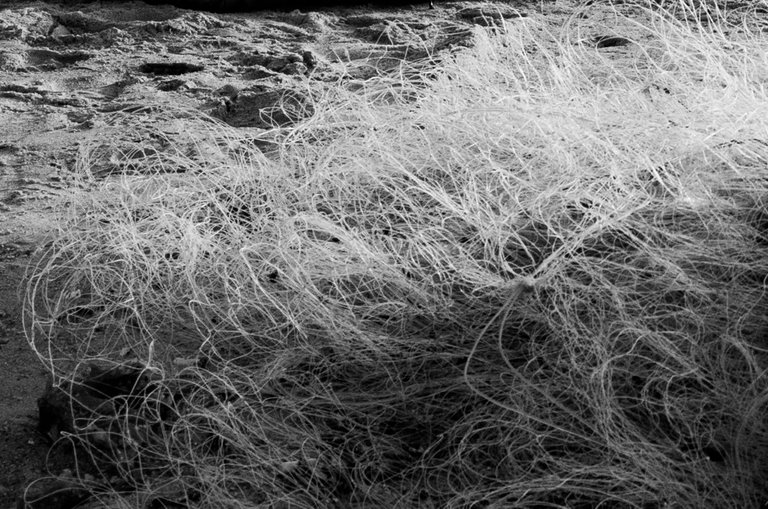 ---
I'm licensing my images for editorial sales on Visura
Find me on Twitter and on IG
my NFT ART * opensea * hicetnunc *
Stay safe
Stay alive
Stay free
All rights reserved.
Photography © Victor Bezrukov
Check my blogsite - https://www.victorbezrukov.com/
And my Youtube channel :
---
---
---