neighborhood- the power of a single image (for Analog photography community).
I spent 27 years of my life in the building which reminds me of this one, just more compressed, more populated, and ugly.
Taken on film. Developed at home. Found in TelAviv.
Today I don't want to live in this kind of shared community. No privacy, no secrets, no air, and no little garden.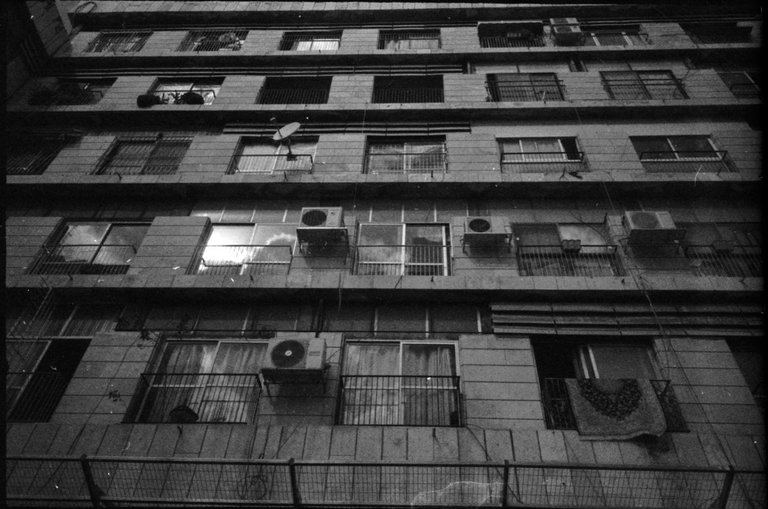 ---
---