Picture A Day - the cityscape.
I saw this cityscape moment when already almost finished my workday. The day was too long, the work was endless and the traffic jam in my direction was very weak, compared to what happened in the opposite direction - the direction to the south. The moment was wonderful in my opinion - three different lines of live traffic - two occupied by cars and one by the train that only started its move from the central station.
I made a few clicks. Started with more sky and without the bottom lines directed to the right (to the north). But almost immediately I got that this bottom line is necessary for the whole story,
Hope you love the moment I saw and photographed from floor 4.
---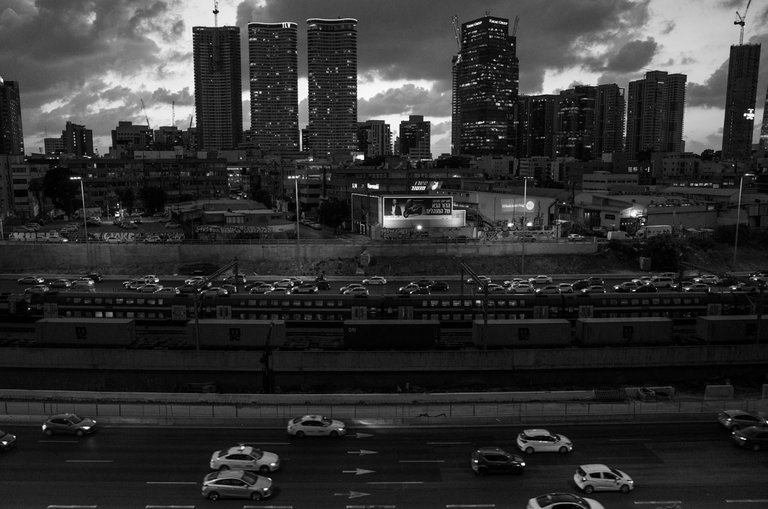 ---
I'm hosting the small Analog (FILM) Photog community.
Find me on Twitter and on IG
my NFT ART * opensea * hicetnunc *
iI'm making NOISE for cash.
Stay safe
Stay alive
Stay free
All rights reserved.
Photography © Victor Bezrukov
Check my blogsite - https://www.victorbezrukov.com/
And my Youtube channel :
---
---
---