Reaching Milestones: My Vote is finally worth 1$ || My Hive Journey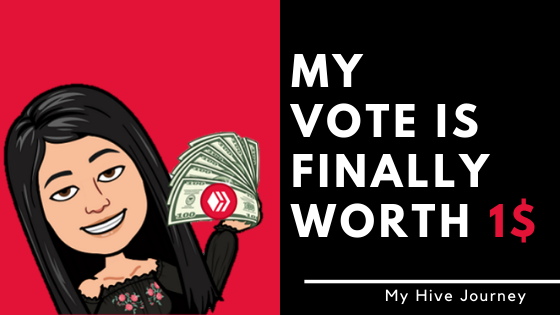 ---
Feeling like a Whale with my 1$ worth vote!
---
These past few days have been a wild ride for all of us Hivers, breaking ATH every single hour until reaching 3.9$/Hive is something to start the holidays in the right kind of mood, I was freaking out when I saw my account value go from a normal 8K to 28K I have never have such a strong will power to not make a power down and to just, I don't know to spend all that money buying chocolate LMAO. Anyways to be honest I didn't get to really enjoy the perks of the high as much as I would want since I didn't have any liquid Hive after it reach 1.5 I well sold what I had since you know WHO WOULD HAVE THOUGHT!!!! 🤡 < - me being a clown after that decision.
Yet I knew that even tho I didn't have any liquid to enjoy the high prices I would still benefit as all in the blockchain with these prices, like you all know the price of Hive affects directly the value of your vote and all other users so not only does your still pending for payout post will be increasing value if the Prices stays high but your vote will be worth more.
Reaching the 1$ Vote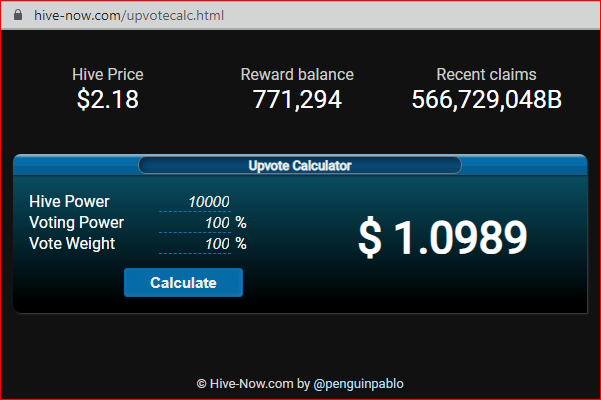 This is something I had always dreamed of, having a vote that is worth something, and don't get me wrong voting at 0.1$ was fun but…. Yeah, when you finally pass beyond the decimals! Now, this is something to be excited about! Hopefully, Hive stays about 2$ so I can enjoy this voting value a little bit and go crazy with power feeling like a whale even tho I'm still a small pretty small dolphin.'
I feel proud I have managed to get to the amount of HP I have all organically from posting and have been lucky enough to not have needed to do a power down, it goes to show the hard work and patience does really pay off.
Thank you!
Also, I have to thank the delegators who have trusted even if small or big their stake with me and helped me reach this, since I only own 8,911.530 HP their delegations helped me get to 10,000 HP and got me this voting value.

---
As always, thank you very much for reading me and
I hope to read your comments!
---
Picture Credits: All images are of my property unless said otherwise, the emojis are made with Bitmoji.com & Icons with icons8
---
Proud Member and Supporter of The Minnow Support Project, If You Are Not Yet on The Community What Are You Waiting For?? CLICK below!!!

---
Are you a Mom or a Dad? Of a human or a Cat or a Dog or of anything? Join us in our Community!

---

For Mom life, life style, Cooking & More, please go to @victoria.bsb
---
😗 Follow me on my Other Social Media...❗️⬇️⬇️⬇️⬇️
---
---