Victoria's Weekly Curation For The Minnow Support Curation Team 🐟 || Curation Report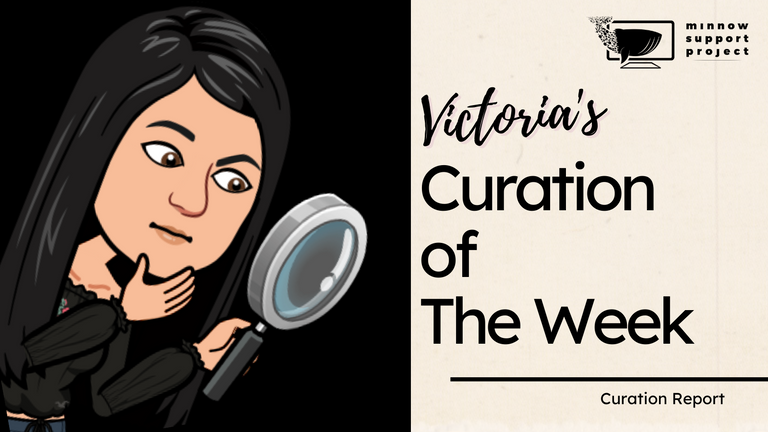 ---
Week #164
---

The Minnow Support Project has multiple curators who select five underrated minnow posts each week to highlight. In this way, MSP can promote content creators on HIVE and, in fact, reward them for doing exceptional work.
This is a collection of all the posts selected by me for my weekly curation for the different topics I cover for the Minnow Support Project curation team. My curation work focuses on the Motherhood community, the #Spanish and the #Palnet tags.
El Minnow Support Project tiene múltiples curadores que seleccionan 5 posts poco valorados cada semana. Así, MSP puede promover creadores de contenido en HIVE y, recompensarlos por hacer un buen trabajo.
Esta es una colección de todas las publicaciones seleccionadas por mí para mi curación semanal de los diferentes temas que cubro para el equipo de Minnow Support Project. Mi trabajo de curación se enfoca en la comunidad de Maternidad, y las etiquetas #spanish y #Palnet.
---
All of the posts curated will be voted on by the @msp-curation account, and it will also receive a follow vote from the main MSP account @MinnowSupport. (as well as an awesome trail of people)
Todas estas publicaciones de esta categoría serán votadas por la cuenta de @msp-curation y la cuenta principal de MSP @MinnowSupport.
---
What do we look for in posts to be curated?
Original content and a little bit of effort, if you want your post to get a chance at being curated, you have to keep in mind these 2 factors, we are not requiring people to do works of art or really long posts but we want to encourage our minnows to do awesome jobs with their posts.
Contenido original y un poco de esfuerzo, si desea que su post tenga la oportunidad de ser curado, debe tener en cuenta estos 2 factores, no exigimos que las personas hagan obras de arte o publicaciones realmente largas, pero queremos alentar a nuestros pececillos a hacer trabajos increíbles con sus publicaciones.

This Week Curated Posts!
Los posts elegidos de esta semana:
https://peakd.com/hive-110011/@noakmilo/reporte-5-construyendo-en-hive-hive-translator
https://peakd.com/hive-165757/@melbourneswest/my-fatherhood-journey
https://peakd.com/hive-165757/@juanqui05/desafio-el-padre-que-quiero-ser-y-soy-esp-eng
https://peakd.com/hive-165757/@pnessy/the-mother-i-want-to-be-for-you-my-beloved-son-esp-eng
https://peakd.com/hive-165757/@luzscarllet18/la-madre-que-soy-segun-mis-hijos-y-la-que-quiero-ser-oror-the-mother-i-am-according-to-my-children-and-the-mom-i-want-to-be-esp
https://peakd.com/hive-145796/@ylich/hcpjekeg
https://peakd.com/hive-110011/@mafalda2018/tutorial-para-hacer-power-up-en-hive-or-coplas-or-power-up-day-1ero-de-junio-2023
https://peakd.com/hive-165757/@juanperaza46/paseo-con-mi-azulejo-walk-with-my-tile
https://peakd.com/hive-165757/@ruari/weight-gaining-recipes-for-babies
https://peakd.com/hive-187189/@yoselyncampos/cactus-spiritual-plants-for-the-soul-esp-eng
https://peakd.com/hive-187189/@kiutvariedades/culmine-las-intervenciones-grupales-en-pasantias-oror-completed-group-interventions-in-internships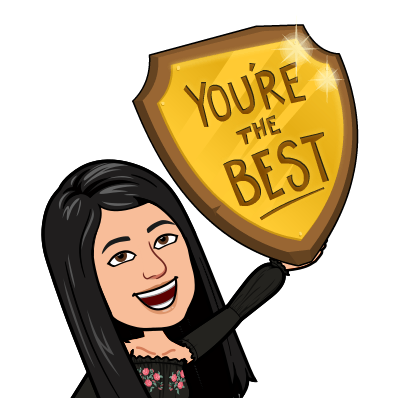 If you enjoyed these posts, please give them a little bit of love and follow the authors!
¡Si disfrutaste de estos posts, por favor dales un poco de apoyo y follow a sus autores!
---
This are the other amazing content curators from the Minnow Support Curation Team!
@isaria - Music // @juliakponsford – Art
@scaredycatguide - Crypto // @solominer – Random
@sharminmim - DIY // @lazybug - Travel & Gaming
@angelica7 – Random // @ylich – Random
---
As always, thank you very much for reading me,
I hope to read your comments!
¡Como Siempre, Muchas Gracias Por Leerme Y Espero Sus Comentarios!
---
Picture Credits: All images are of my property unless said otherwise, the emojis are made with Bitmoji.com & Icons with icons8
---
Proud Member and Supporter of The Minnow Support Project, If You Are Not Yet on The Community What Are You Waiting For?? CLICK below!!!

---
Are you a Mom or a Dad? Of a human or a Cat or a Dog or of anything? Join us in our Community!

---

For Mom life, life style, Cooking & More, please go to @victoria.bsb
---
😗 Follow me on my Other Social Media...❗️⬇️⬇️⬇️⬇️
---
---