film portraits ! retratos en película! ENG-ESP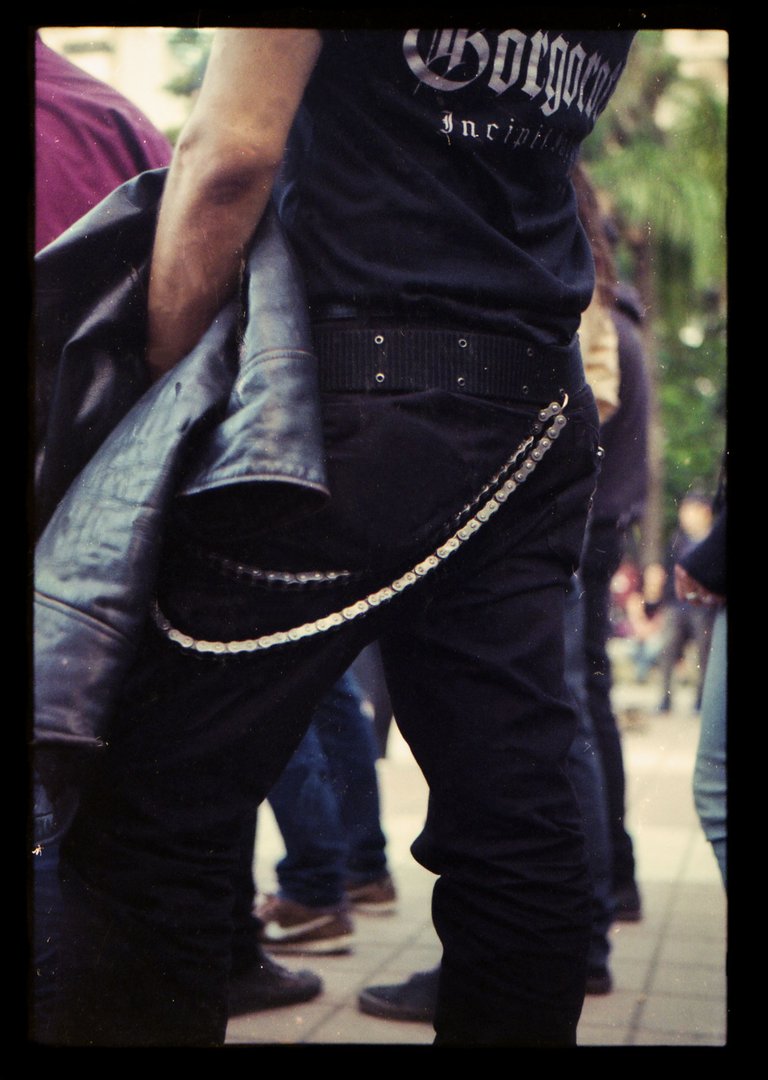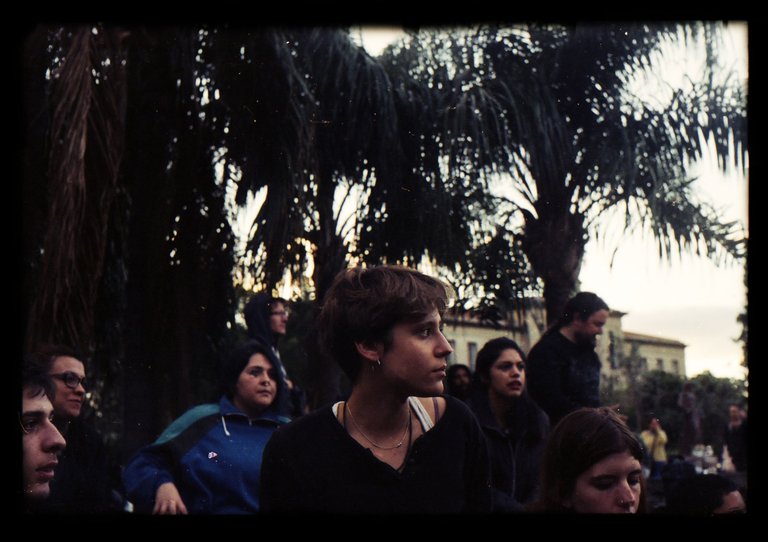 Hello community! These two portraits are spontaneous shots that I did in a very particular hardcore concert, since it was in a square, during the day and outdoors.
She is Manuela, a great person who I love deeply. She always looks the other way, a different one ...
The other portrait is of a stranger with his particular accessory too harsh, haha.
The third image is the last photo on the reel, the limit of the light-sensitive material. I wanted to add it to show you the trail of light in its maximum materiality.
We constantly see and generate images, and I think that out of habit we forget the role that light has in the process of looking, observing, capturing and recording images.
In this sense, manual analog photographic processes are an experience of meticulous observation of the passage of light and its registration.
There are many of these processes, the best known is 35mm analog photography.
Perhaps many here know her and others perhaps not. I recently discovered the young analog photography community. I think it is an optimal space for those who want to share or explore the beautiful analog world.
¡Hola comunidad! Estos dos retratos son tomas espontaneas que hice en un concierto hardcore muy particular, ya que fue en una plaza, durante el día y al aire libre.
Ella es Manuela, una gran persona a la que amo profundamente. Ella siempre mira para otro lado, uno diferente ...
El otro retrato es de un extraño con su particular accesorio demasiado duro, jaja.
La tercera imagen es la última foto en el carrete, el límite del material sensible a la luz. Quería agregarlo para mostrarte el rastro de luz en su máxima materialidad.
Constantemente vemos y generamos imágenes, y creo que por costumbre nos olvidamos del papel que tiene la luz en el proceso de mirar, observar, capturar y grabar imágenes.
En este sentido, los procesos fotográficos analógicos manuales son una experiencia de observación minuciosa del paso de la luz y su registro.
Existen muchos de estos procesos, el más conocido es la fotografía analógica de 35 mm.
Quizás muchos aquí la conozcan y otros quizás no. Recientemente descubrí la joven comunidad de fotografía analógica. Creo que es un espacio óptimo para aquellos que quieran compartir o explorar el hermoso mundo analógico.
---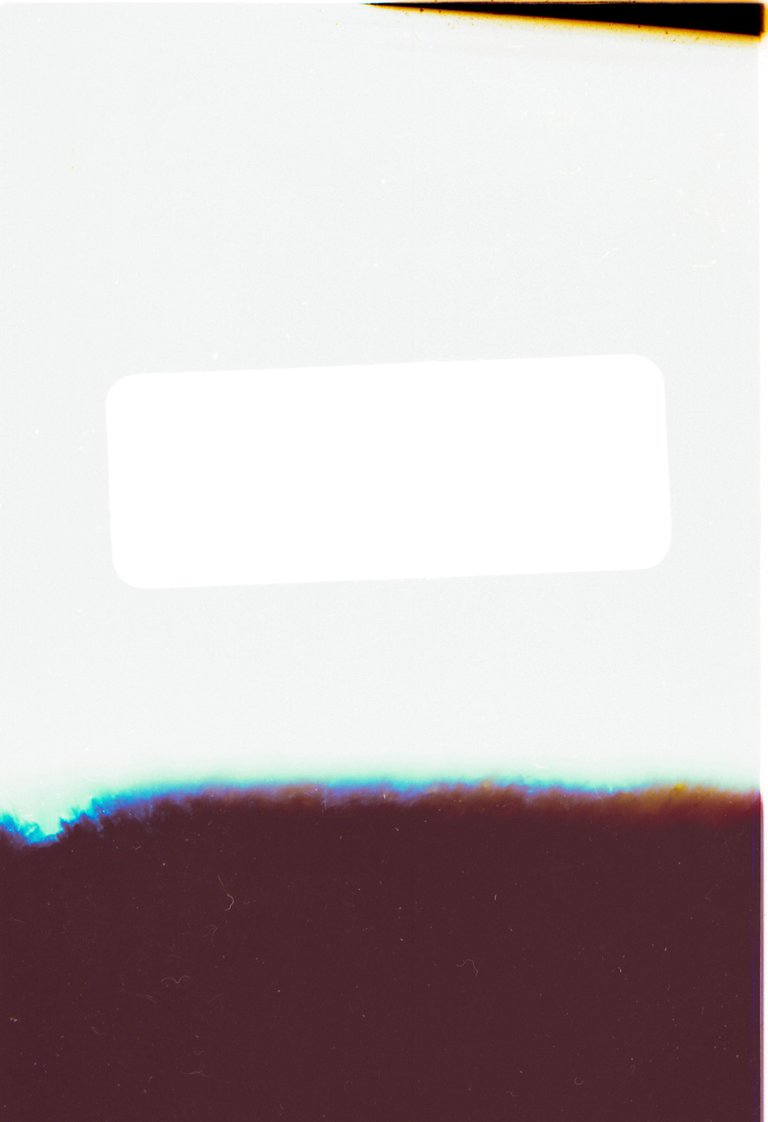 ---
---

If you like my images you can also follow me on instagram and twiter
Visit my gallery at NFTShowroom and Lensy
---
---