Monomad : Children's playground at the night market
this is my entry for the daily #monomad challenge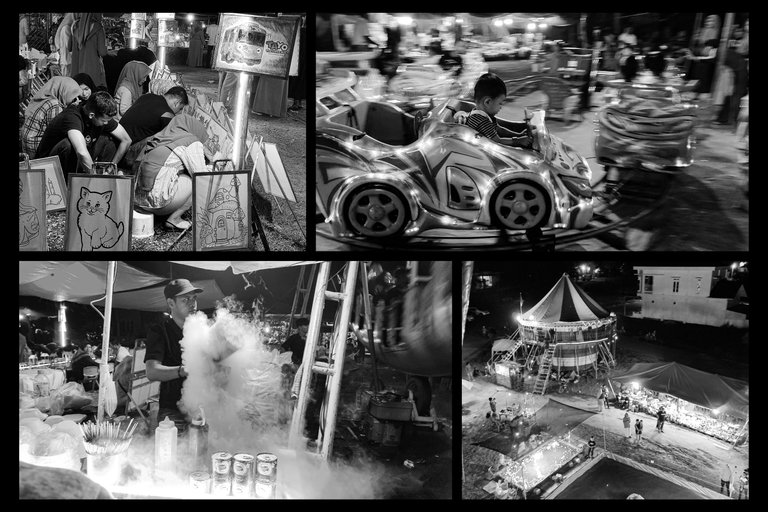 Last Thursday night my extended family and I tried to go somewhere not far from where I live, this place opened about a month ago and I just had some free time to visit this place and look around to see what's inside.
this place has a lot of visitors, especially at night, like at the same time I went
When I first got there the first thing I saw was a children's playground like a propeller which has a very high height and is decorated with several colorful lights.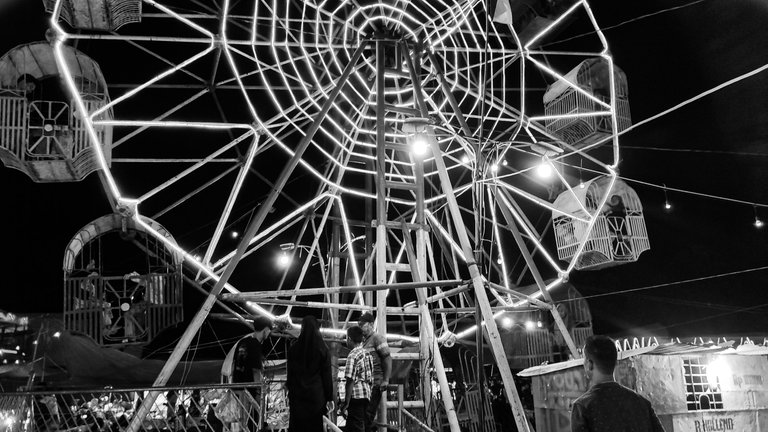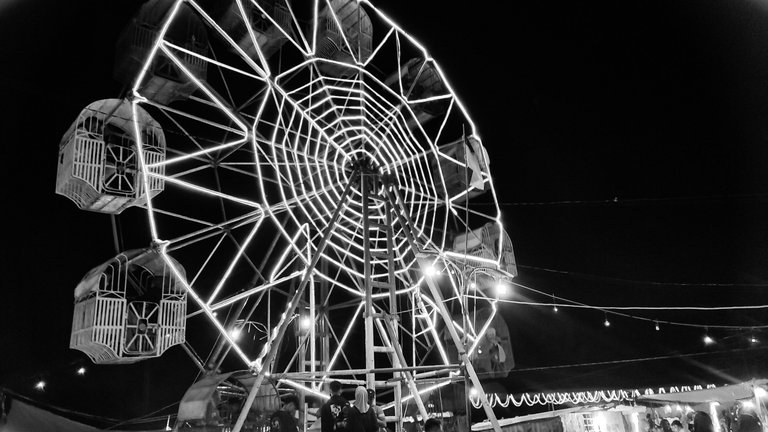 Because I haven't ridden this game in a long time and I tried to get up the courage to ride on this playground and want to enjoy this place with a higher direction and I can see some parts from above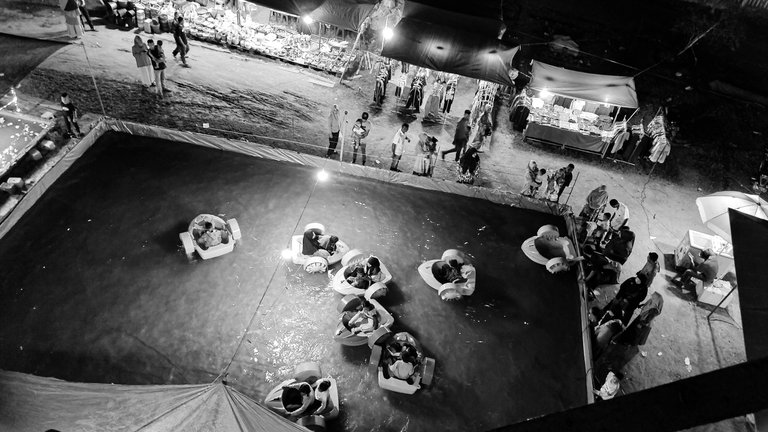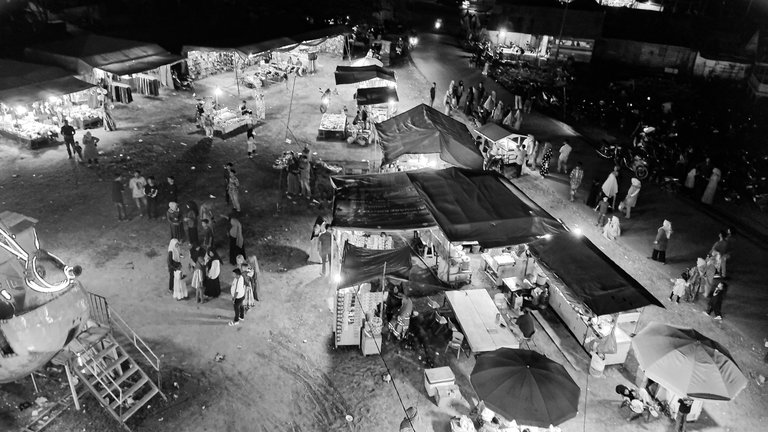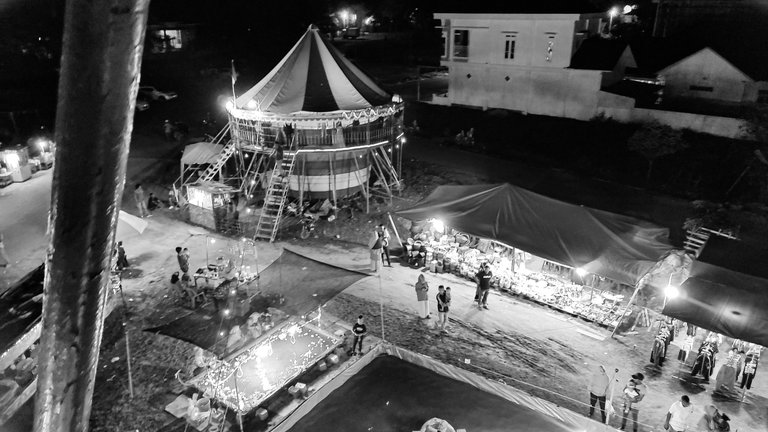 I can see people selling from above, water playgrounds and devil places where motorbike attractions are played in
because I only had about 10 minutes to play this ride, then I tried to go around this place and I was amazed at the food sold there which has a uniqueness that is it can emit smoke and this food is very viral in this place, I then tried to take a closer look how to make this food so that it can emit smoke when we eat it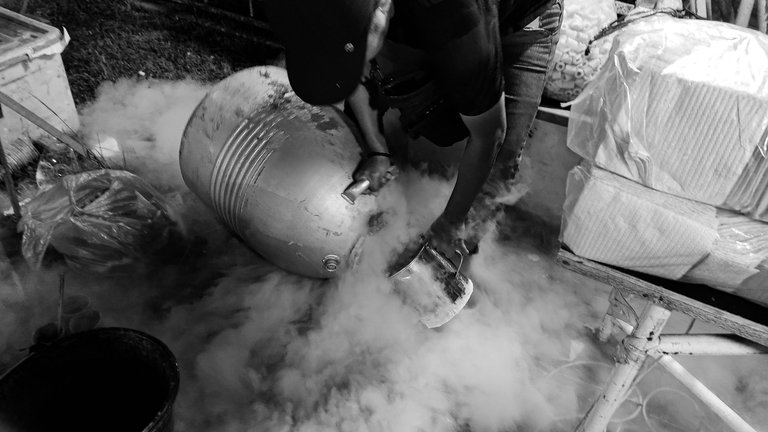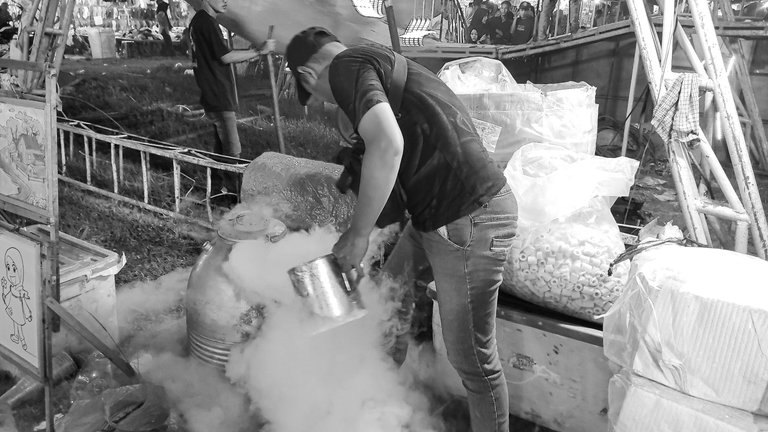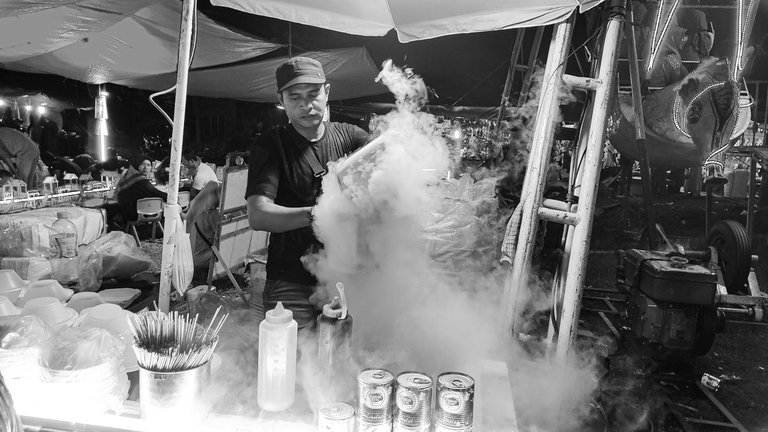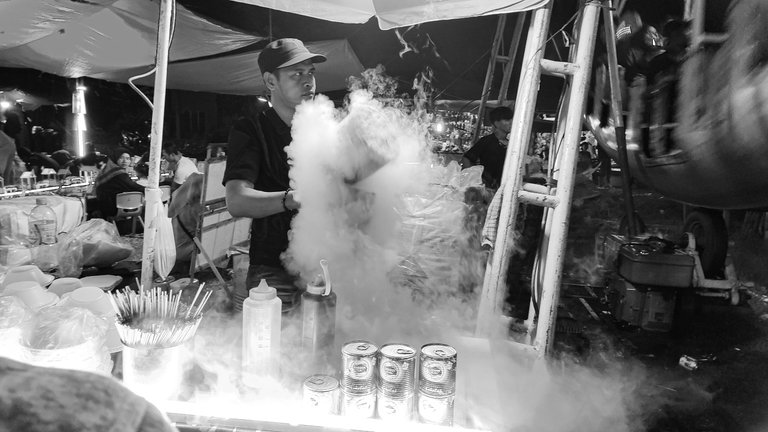 one serving of this unique food is sold for 25 thousand or the equivalent of $1.8 dollars, although the price is expensive but very many people want to taste this viral food
after that i then saw some other games like some girls and boys who were drawing there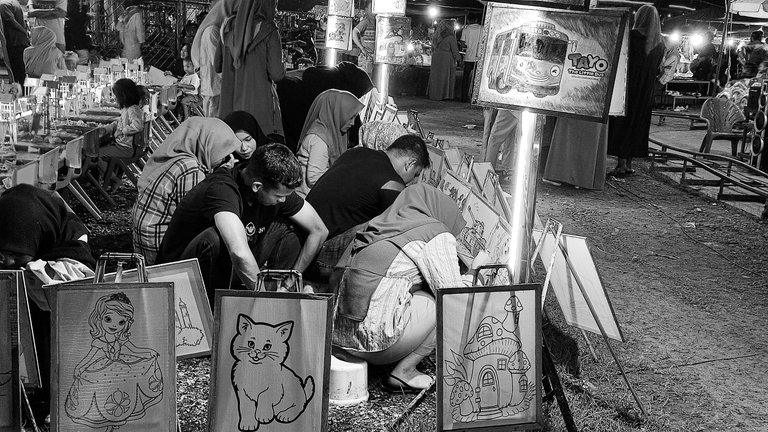 and also one child who is playing a toy car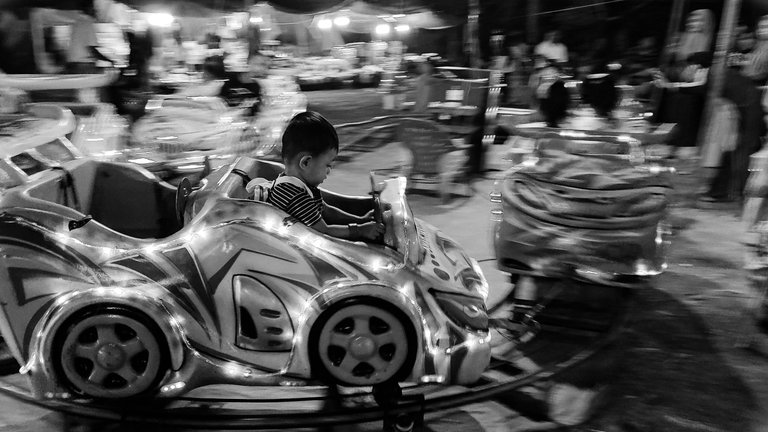 Those are some of the fun that I spent with my family, and we were very happy with everything there, all photos are photos that I took myself using my cellphone camera.
---
---