ADA, Cardano Project Catalyst! What to expect next?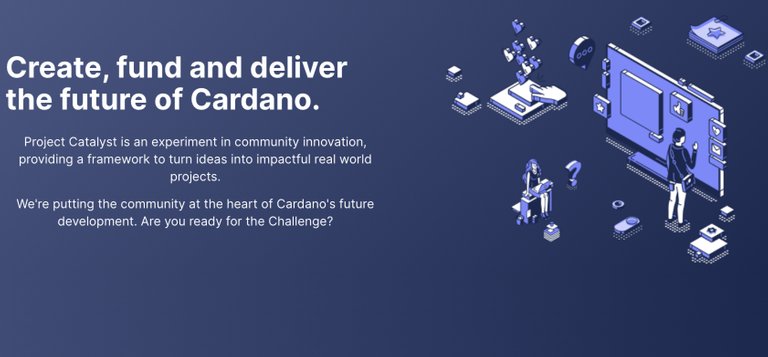 source
ADA (Cardano) has continued to decline after peaking at $3.1 in September and is currently hovering around $1.6. There have been interpretations of the trading perspective on price decline and stagnation, and since it is affected by BTC, the sharp decline and sideways movement of BTC have also affected the price movement of ADA.
ADA is nonetheless still ranked 6th behind SOL by Marketcap, ranking 5th excluding Tether, while it enjoyed the status of being in the top 3 in September. However, if you are seeing the dynamic changes, development, and price increase of other Layer 1 coins and ecosystems recently, you may think that it is a little slow.
Recently, ADA started to apply Smart Contract and continue to expand the ecosystem by launching DeFi and NFT in the internal ecosystem, but there are many areas that need to be continuously developed in terms of speed and innovation.
Within ADA, they are implementing a project called Project Catalyst that presents ideas, receives votes, develops them accordingly, and supplements them. It is divided into areas called Campaign, where you can freely give ideas and attach opinions in the area, and rewards are given to those who participate in the adopted ideas.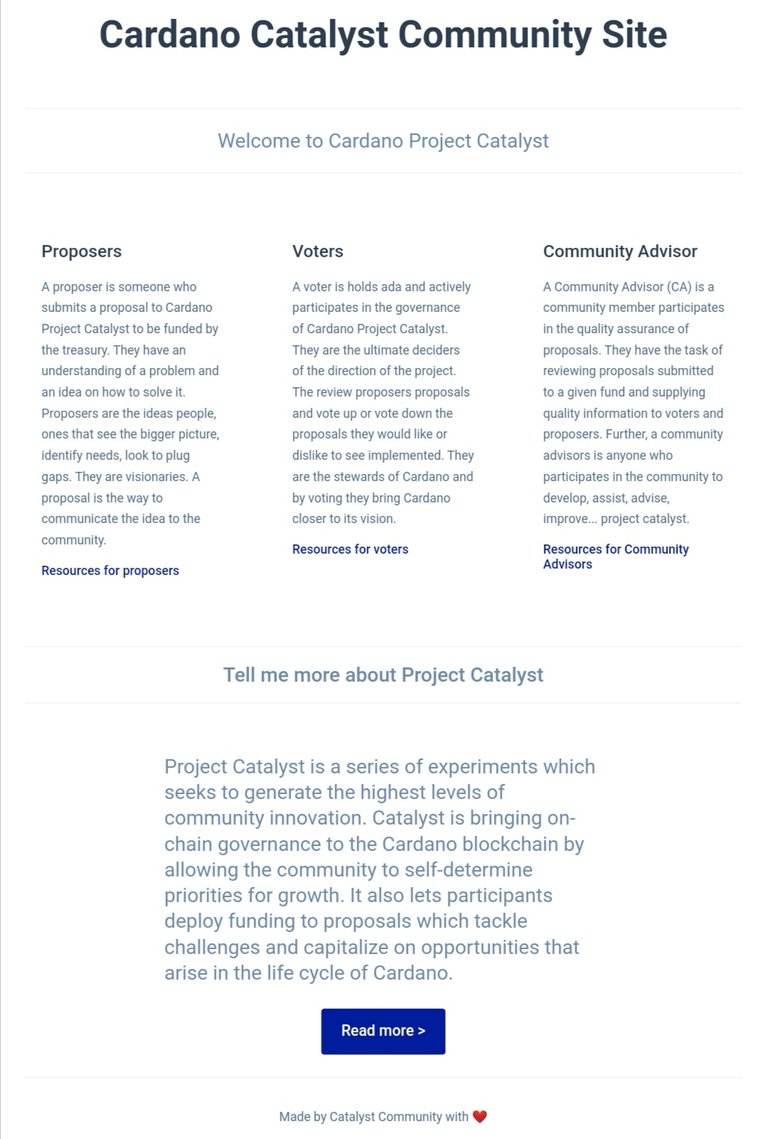 source
If you look into the project little by little, it feels like you are seeing the craftsmanship of listening and reflecting, discussing and debating, rather than very Exciting.
In fact, some view this aspect as a feature and advantage of Cardano ADA.
Founder Charles Hoskinson's tenaciously elaborated design and implementation, and the achievement of each one is part of raising the credibility of the ADA, and it can be seen that the value of ADA has been brought to this point.
However, in order for ADA to upgrade to the next level, it is necessary to expand the ecosystem by providing direction and supplementing by people who exceed Charles Hoskinson or at least a similar level, and design the ADA in more detail. Cardano ADA is a decent chain, but I think it would be nice to have something beyond just being good.
The Layer 1 ecosystem with recent rapid development is flexible, diverse and rapidly expanding with respect to development and direction, with the continuous participation of similar excellent people. In the case of Solana and other dynamic ecosystems, a special person does not protrude or influence enough to represent the entire ecosystem, but it seems that everyone comes together and trusts each other as a result, trusts in the chain itself, and helps each other. It looks like we are enjoying it. There is a picture of everyone working together for chain stability, and each project is committed to its own development and continues to be aggressive.
Now that the last month of the fourth quarter remainss, I am curious about the future changes. We will see if it will show a better side as it has been persistently and stubbornly developing and creating an ecosystem. We expect reliable and consistent development, evolution, and a harmony of wise directions.
Posted Using LeoFinance Beta
---
---