Getting Addicted to Leofinance! Join the LEO Experience 😊👍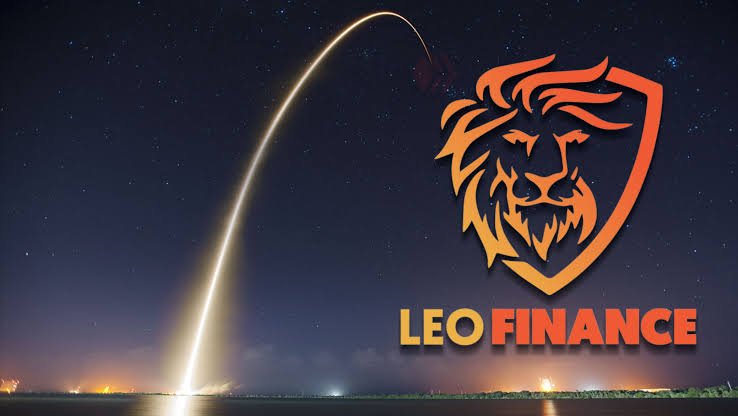 source
Leofinance, one of the oldest and strongest tribe on Hive Blockchain. The innovative projects and exciting services of Leofinance has brought Fame to whole Hive Community.
Leofinance has always attracted me and the content creators on Leofinance are just amazing. Leofinance is all about Cryptocurrency, Finance, Money, Investment etc which I am sure somewhat attracts everyone in this digital world.
We all need financial knowledge and investment opportunities to be financially independent and have our ways and methods to Passive Income. That's where Hive Blockchain and Leofinance comes into play. To be honest writing a financial post is not so easy and requires great efforts and research for particular topic. Unless you are experienced and have vast knowledge in cryptocurrencies and finance, it's definitely not a piece of cake. Here is what makes Leofinance so special and unique. Leofinance gives opportunity to authors to increase their knowledge, gain financial intelligence, do research and analysis for their posts. There is always so much variety of good content, financial wisdom, new income opportunities, existing updates and news from crypto world available on Leofinance, making it easier for users to find everything they need at just single place, i.e Leofinance.
Rewards on Leofinance are amazing and worth your time. All your need is to put a quality and original content on Leofinance. Users on Leofinance are rewarded in Leo Token, Hive Rewards and other Hive Engine Tokens as well. Moreover Leofinance gives its authors best exposure possible among Top users and leaders of Hive Blockchain. There are various curation initiatives available in Leofinance whose main aim is to find and curate good quality posts on Leofinance. For all cryptocurrency and finance authors, no doubt Leofinance is best rewarding platform available online.
Everyone can and definitely should start their journey on Leofinance because only then you will realise its true potential. I can fully understand the doubts most of users have before starting on Leo, We don't have to be Expert or professional in cryptocurrency field, just start with simple cryptocurrency and finance basics, find something that interests you, whether it's NFTs, Blockchain Games, investment Strategy, Metaverse, DeFi. WEB3.0 etc. There is always something new to learn here.
Apart from author rewards, uses can also find many great passive income opportunities on Leofinance. For starters, start with staking Leo Token and increase your Leo Power, which will give you curation rewards. Leo Token is one of the most promising and stable token in Hive Blockchain. Right now is the perfect opportunity for investors to accumulate as much Leo Token possible because seeing the recent achievement of Hive, we could definitely expect Leo to be gaining much more prominence soon. Leofinance has its own DeFi platform, CubFinance where users can earn BNB Dividends for Staking CUB. Leo users can earn a passive income by delegating their Hive Power to @leo.voter and receive rewards in Leo Token. Leofinance has recently launched its Mobile Applications for both Android and IOS Users, making crypto blogging easy and accessible to wide range of users.
The Team behind Leofinance is always dedicated and determined to its growth. They have been evolving and expanding their vision and experiences with Leofinance. This is something I had always admired. I have been greatly inspired by top authors of Leofinance who puts so much efforts and their consistency is very encouraging. I have been active author on Leofinance from past few months and I am loving the experience and exposure I am getting. Its not just the rewards but also the knowledge and better understanding of finances and Cryptocurrencies I have been gaining lately. Leofinance has definitely given me a boost and enthusiasm on my journey here on Hive Blockchain. And honestly since I have been writing on Leofinance, My account growth has boosted significantly, I am connecting with new peoples and getting good author rewards as well. I am looking forward to be a daily blogger on Leofinance and will try my best to reach 500 Leo Stake till the end of this Year.
Here I call you to join us on Leofinance and start your own journey into new Financial Freedom, and witness the Money work for You. This post is in response to Call to Action Post by @leofinance and make sure to share your experiences and thoughts on Leofinance.


source
Posted Using LeoFinance Beta
---
---