Nightout in Forest || Short Fiction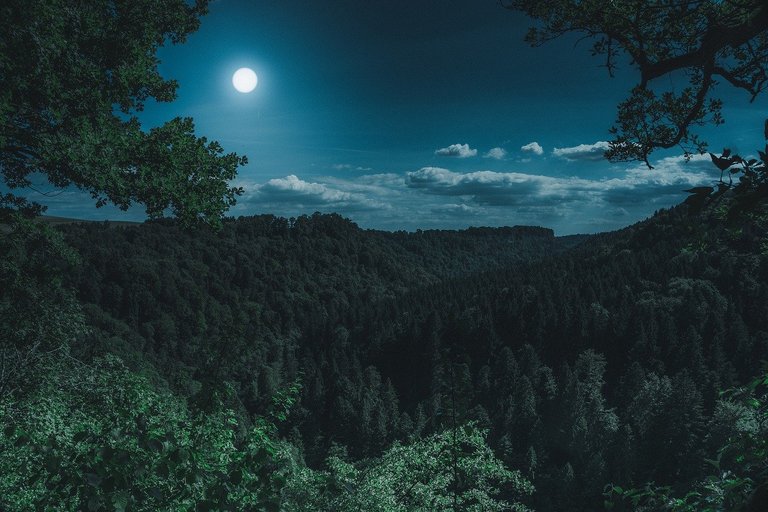 source
When walking through the forest I wanted to clear my mind, discover some new trees as they passes through where I have never passed, even seeing the animals running, playing, in short, enjoying the nature. But being aware that the night has not arrived in the forest, because of the risks that could involve in the darkness.
But as in everything, I trusted with time, and I do not care much if I do at night because I feel safe. And as if i could stay until I watch the moon, the stars and much more, that gave me permission.
I'm used to taking pictures, today it is a day in which a great moon awoke, with more reason I will go a little later than usual to be able to contemplate it and bring a good memory of that moment. The hours passes and in effect, the Moon becomes present, giant, huge, and kind to be seen.
But, not only that, I was always very aware of animals that represent some kind of danger for me, what I never thought is that I could spend what that night passed, a great flying objects, I could capture in image, but only a photo, I could not anymore, because they seemed to have realized that something immortalized them and then became invisible, at that moment, I never waited, as if I felt fear and started running. But I went back to the house quickly, and in opportunities I feel that someone I can not see follow me. I have not seen the image I captured, not so far...
---
---