Foggie place lachung

Hello namaste to all hive users who reach my post i hope you all are doing good and enjoying your life with your loved ones.
Today I will share you a place where fog is always there.and this place known as foggy place .So come with me to Lachung.Lachung is located in Gangtok, India.
However, let me tell you that this tour is of 11/Oct/2019, which I am sharing with you through Pinmapple .so first of all very thanku to the community .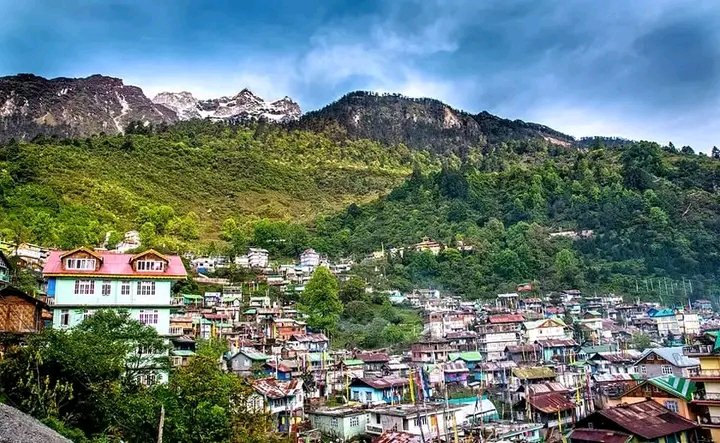 So first of all see Lachung Village.This is one of the loveliest places in Gangtok .Lachung Village surrounded by greenery.And if you look above the village, you can also see the Himalayas.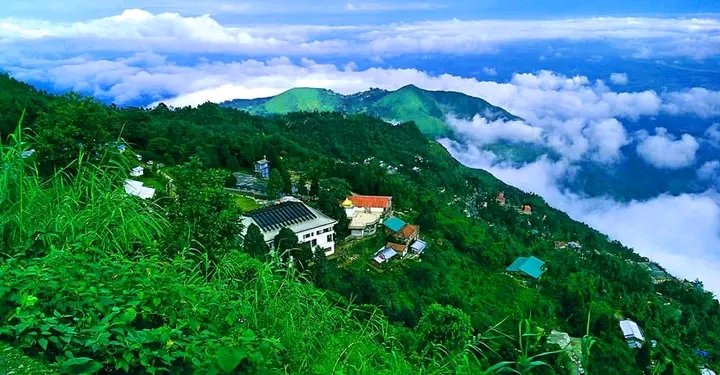 This photo was taken from another place of Lachung village in which some houses are visible which are a bit outside to the village .There is one thing here, clouds are below and houses are above.very lucky people who live there .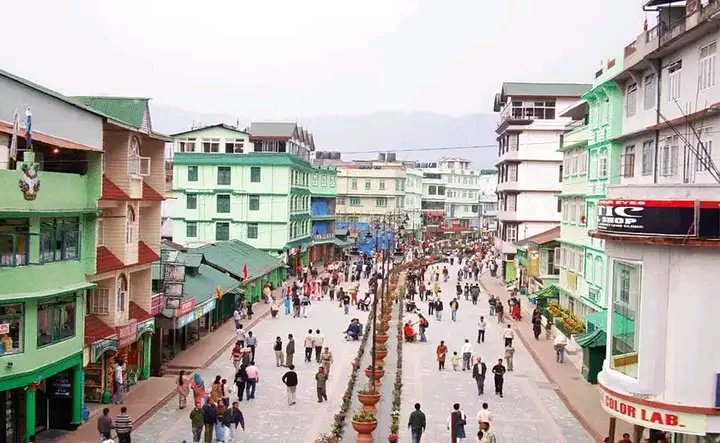 Let's have a look at the market here as well.And yes, I am sorry because the photo quality is not good. At that time, this was the only option to click the picture.I am sure you will enjoy this journey.Everyone adjusts a little too much.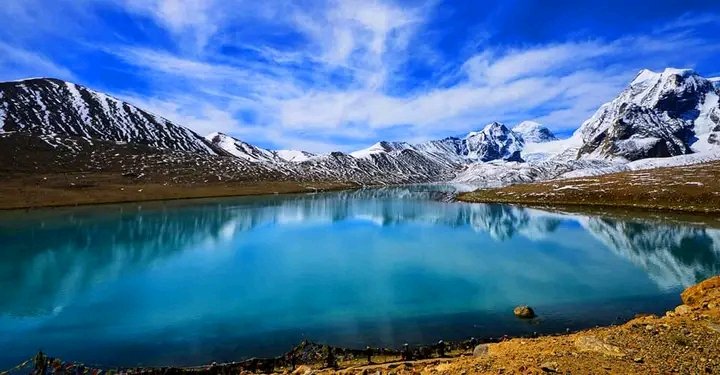 The name of this beautiful lake is Lachen Gurudongmar. It freezes almost half of the winter season.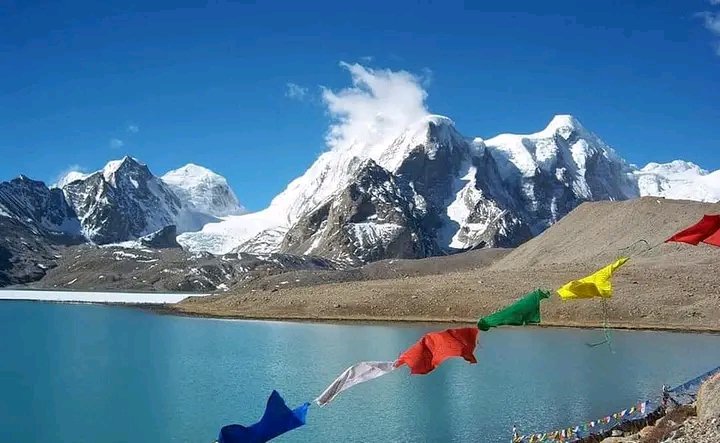 The flags of Buddhist culture are also seen here.From which it is known that this is definitely a place of pilgrimage for Buddhist culture.
So here is a view of the frozen lake in which this boy is standing and enjoying a lot .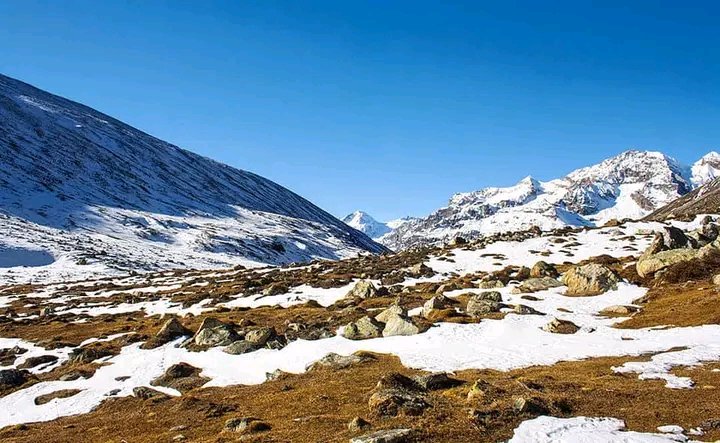 If you go a little further, you will get to see snow as well. In which you can enjoy the snow.However, very few people have the courage to go there.Because the cold is so much.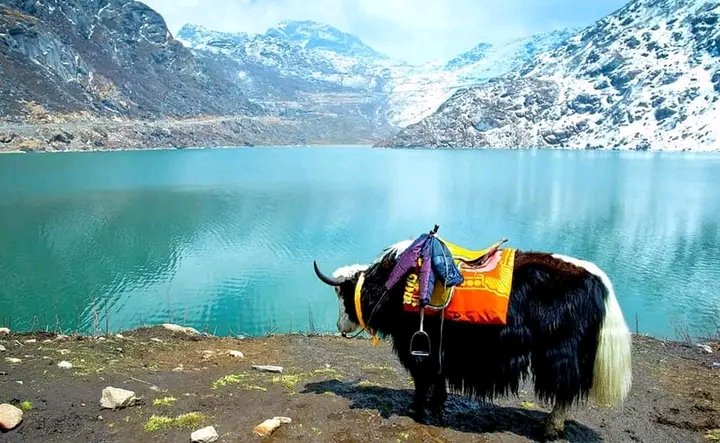 Yes Yes, this is a yak ride.Probably everyone must be wondering why he was standing like this.So let me tell you that if you get to see such a lovely scene then everyone should stand like this .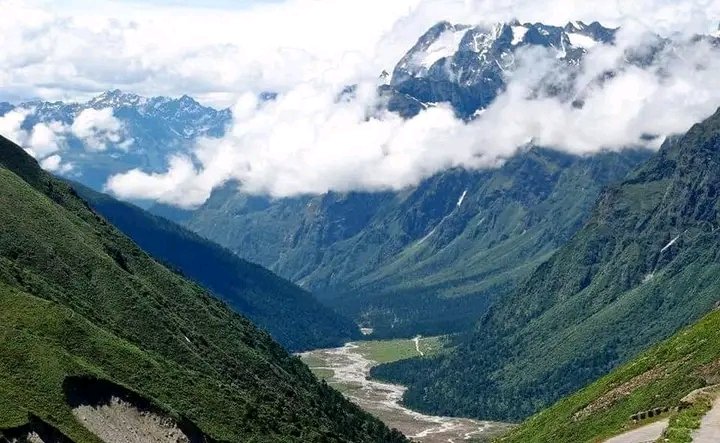 This river is Lachung river and it is also called Teesta river.The role of this river in India is immense.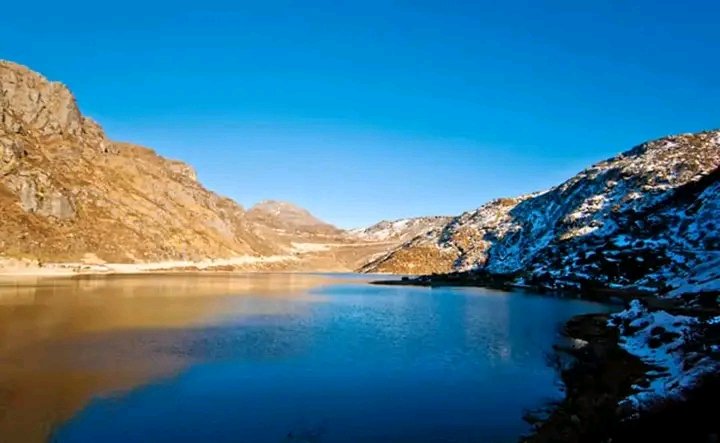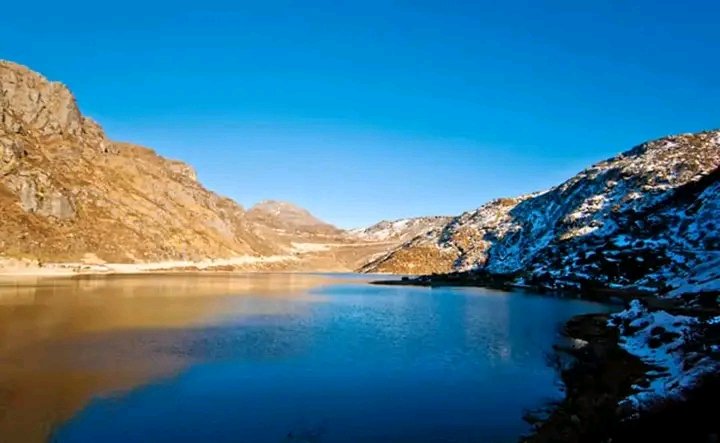 So let's go with the last photo of this Lachung Lake.See how calm the lake is. In fact, there is a lot of peace here.
So thanks for spending your time here meet you in a next post i hope you all enjoyed it.let me tell what you think about it.@pinmapple
---
---