Ladies of Hive Community Contest #55 - ¿Que es lo que más te gusta de esta época del año?
Español
Hola chicas de Hive, este es mi primer post, se suponía que estaba destinado para el Ladies of Hive Community Contest #55 pero no logré crearlo antes de la fecha límite; aún así deseo compartirlo con ustedes.
¿Qué es lo que más que amo de la época de Navidad?
Tengo recuerdos increíbles de cuando era pequeña y aún creía que existía Santa, la expectativa de recibir cada regalo era magia pura. De hecho, una vez mis padres, por accidente estaban guardando mi regalo que era una bici rosa de Barbie y los sorprendí pero yo era tan inocente que les creí al final que no era mi regalo.
Creer o no creer
Lo que más amaba de la navidad de aquella época era esa emoción irrepetible de esperar a que llegara Santa. Luego, con los años, la forma en que percibía la navidad ha evolucionado.
En la actualidad reunirme con mi familia para estas fechas y disfrutar de la comida típica navideña al lado de los que más amo son de esos momentos más memorables del mundo.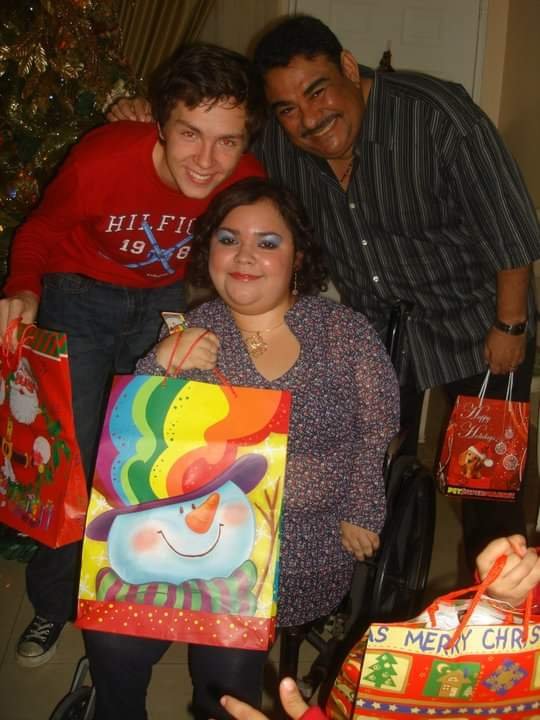 Junto a mi padre y mi hermano de intercambio
Un cambio de perspectiva
Esto me ha llevado a entender que lo que más amo de la navidad no se trata de un asunto estático o cantar todo el día All i want for Xmas is you de Mariah Carey, sino que se transforma con el tiempo dependiendo de la edad, cultura y otros factores.
Y si, debo admitir que también se ha apagado en algunas ocasiones el disfrute por la navidad, cosa que no pensaba que pasaría nunca.. Esto me pasó el primer año en que mi hermano más querido decidió mudarse a Estados Unidos para una mejor vida y lo mismo ocurrió con mis amigos más queridos. Todos viviendolos con gran nostalgia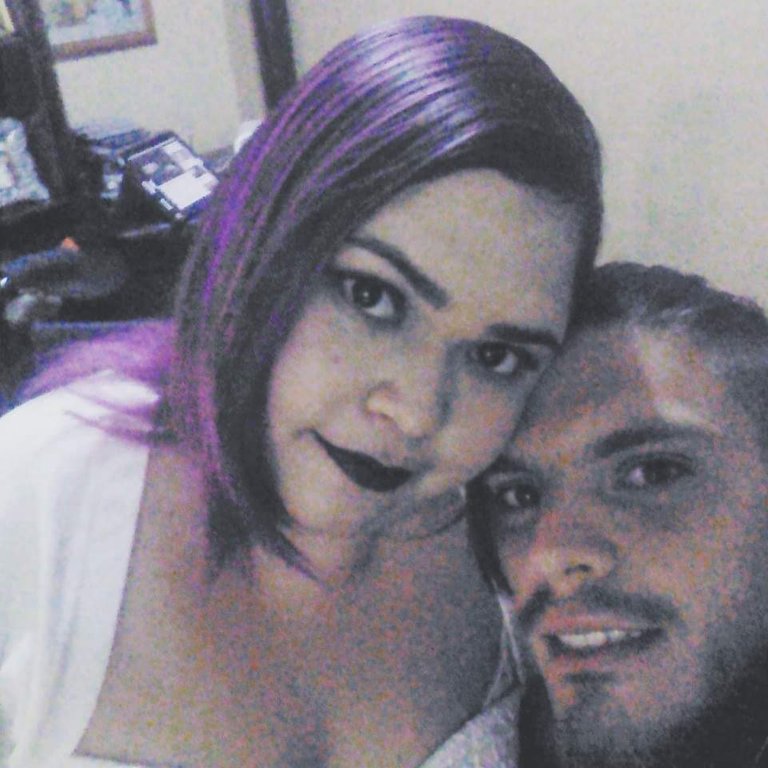 Una navidad con mi novio quien me visitó desde muy lejos para estar conmigo
La navidad desde cada mirada
Lo que me lleva a pensar que, además de que la forma de percibir la época navideña muta con los años, también lo hace la perspectiva de cada persona en torno la navidad.
Por lo que nos encontramos individuos que enfocan la navidad hacia la parte espiritual, otros piensan que es simplemente marketing y otros como una tradición, etc
Gracias por su atención, espero les haya gustado mi escrito.
English
Hi ladies from Hive, this is my first post, it was supposed to be intended for the Ladies of Hive Community Contest #55 but I didn't manage to create it before the deadline; I still wish to share it with you.
What do I love most about the Christmas season?
I have incredible memories of when I was little and still believed that Santa existed, the anticipation of receiving every gift was pure magic. In fact, one time my parents, by accident were saving my gift which was a pink Barbie bike and I surprised them but I was so innocent that I believed them in the end that it wasn't my gift.
Believe or not believe.
What I loved most about Christmas at that time was that unrepeatable thrill of waiting for Santa to arrive. Then, over the years, the way I perceived Christmas has evolved.
Nowadays, getting together with my family for the holidays and enjoying typical Christmas food with the ones I love the most are some of the most memorable moments in the world.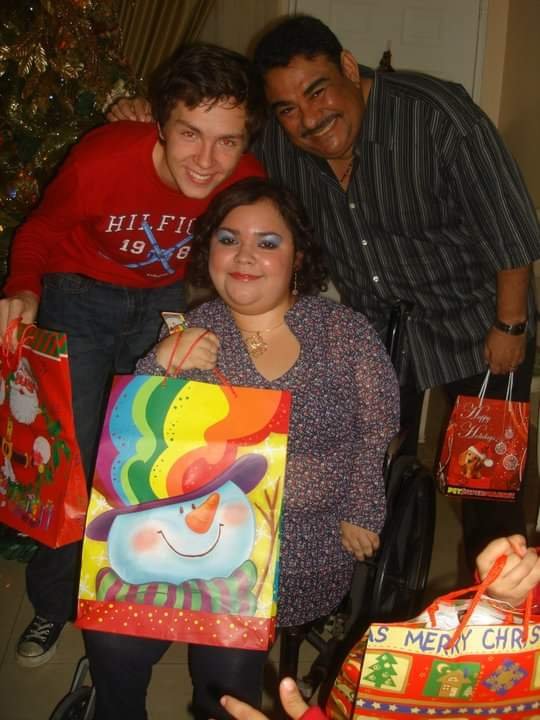 Together with my father and my exchange brother
.
A change of perspective.
This has led me to understand that what I love most about Christmas is not about a static affair or singing Mariah Carey's All I want for Xmas is you all day, but that it transforms over time depending on age, culture and other factors.
And yes, I must admit that the enjoyment of Christmas has also been turned off at times, which I never thought would happen.... This happened to me the first year my dearest brother decided to move to the United States for a better life and the same happened to my dearest friends. All living them with great nostalgia.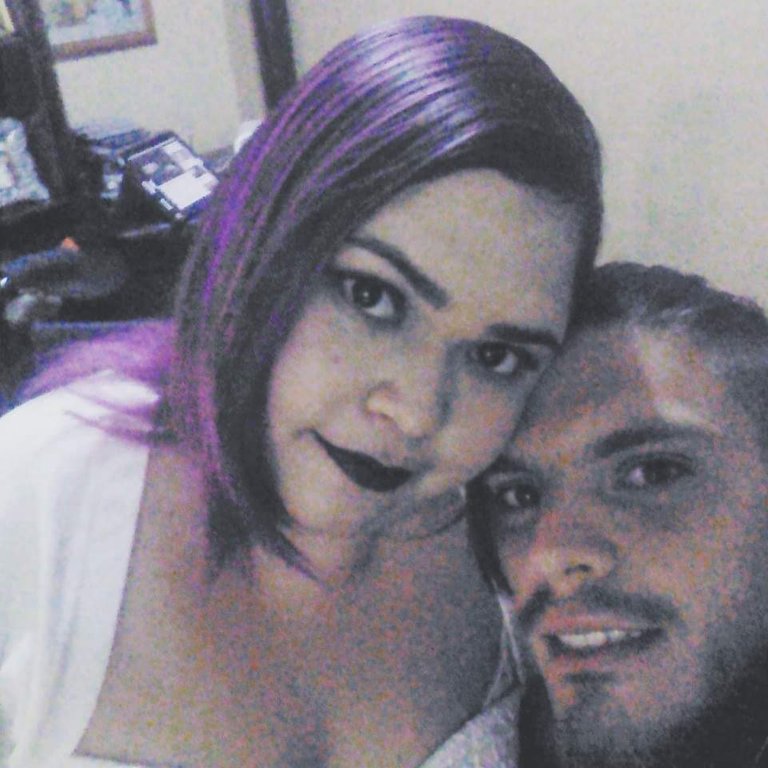 A Christmas with my boyfriend who visited me from far away to be with me
.
Christmas from every point of view.
Which leads me to think that, in addition to the way we perceive the Christmas season changes over the years, so does each person's perspective on Christmas.
So we find individuals who focus on the spiritual side of Christmas, others think it is simply marketing and others think of it as a tradition, etc.
Thank you for your attention, I hope you liked my writing.
---
---