Exploring my city: Polideportivo "Félix Lalito Velásquez", Venezuela . [Esp_Eng]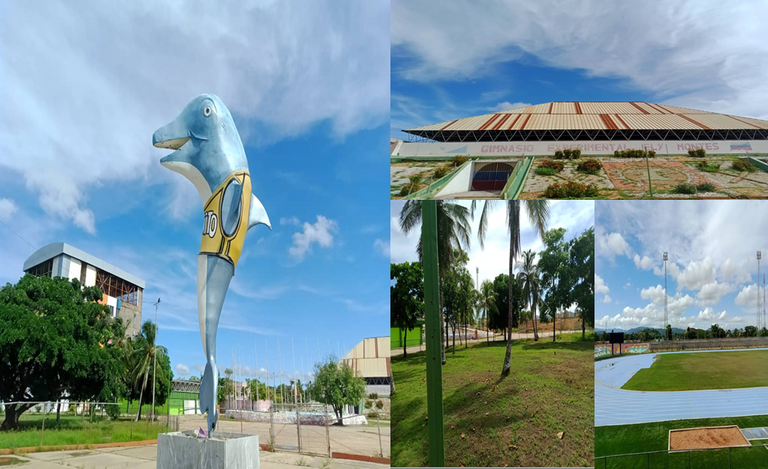 ESPAÑOL
Ver el mundo. Es más fantástico que cualquier sueño».
Ray Bradbury
Bendiciones a todos los amantes del viaje y de aventuras extraordinarias , en esta ocasión y siguiendo la temática recorriendo mi Estado con la finalidad de conocer cada lugar hermosos y monumentos naturales que nos regala el Creador.
En esta oportunidad deseo compartir con ustedes mi recorrido esperando puedan acompañarme en esta fascinante aventura. Les cuento que este es uno de mis lugares favoritos ya que regularmente visito para realizar ejercicios y mis caminatas de vez en cuando. Se trata del Polideportivo "felix Lalito Velásquez", Cumaná.
ENGLISH
Seeing the world. It is more fantastic than any dream.
Ray Bradbury
Blessings to all lovers of travel and extraordinary adventures, this time and following the theme touring my state in order to know every beautiful place and natural monuments that the Creator gives us.
In this opportunity I want to share with you my journey hoping you can join me in this fascinating adventure. I tell you that this is one of my favorite places since I regularly visit for exercise and my walks from time to time. It is the Polideportivo "Felix Lalito Velásquez". Cumaná.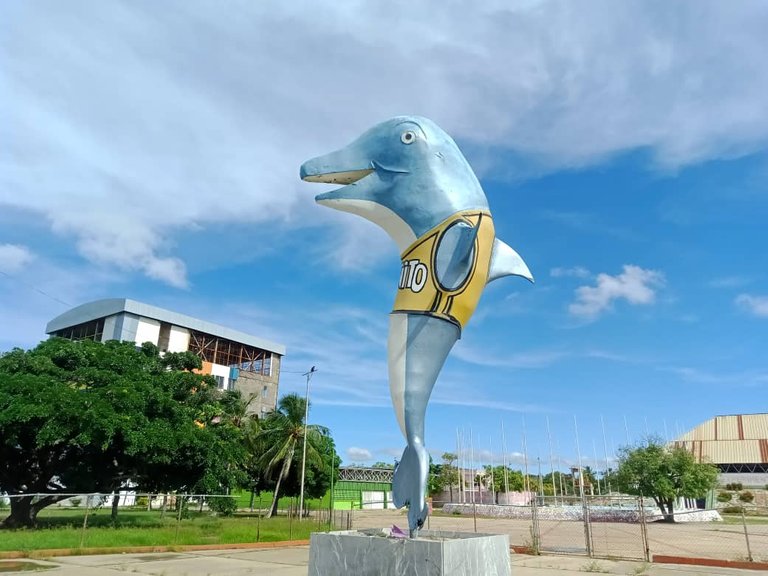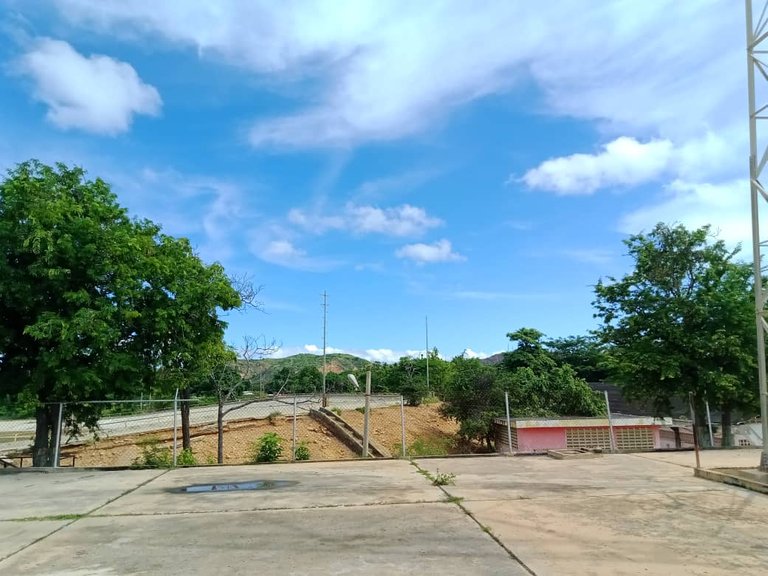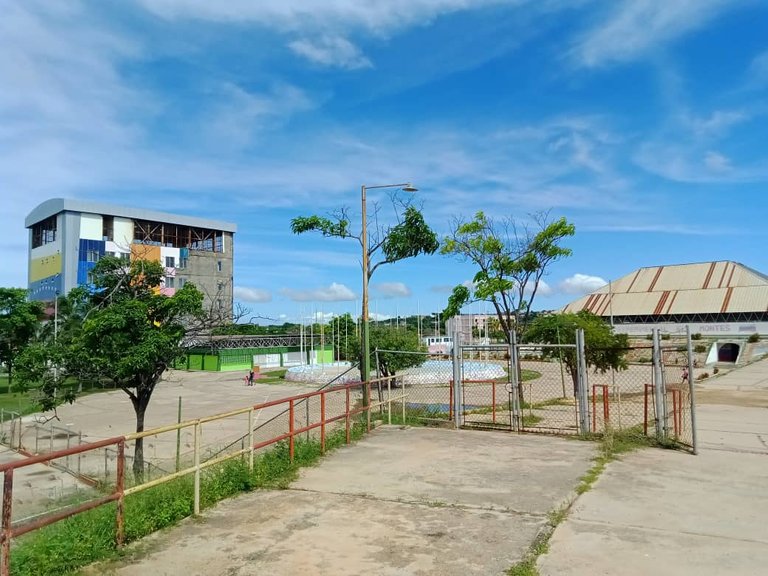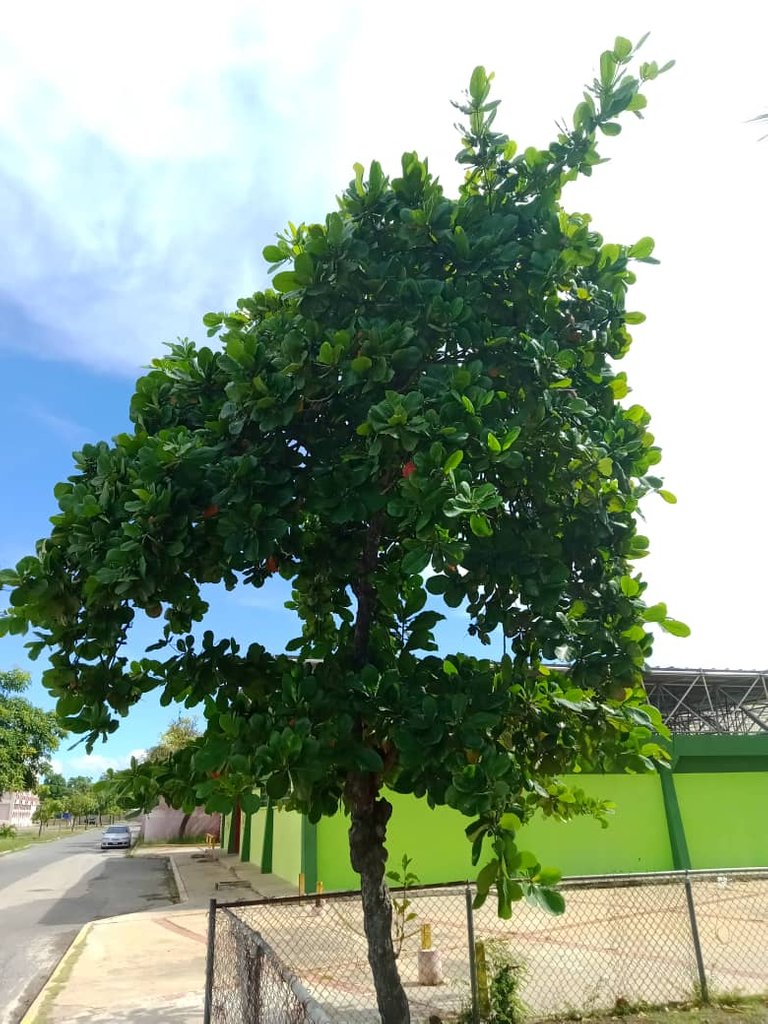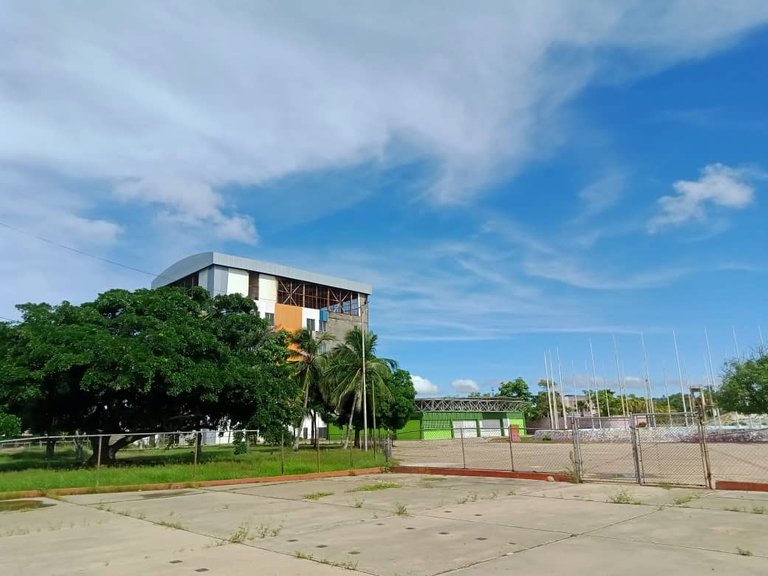 ---
Éste es un estadio multiuso donde se puede practicar diferentes disciplina deportivas tales como: Futbol sala, baloncesto, futbol, atletismo , natación, salto largo. En este complejo deportivo también existen otras categorías como el ajedrez donde la mayoría son niños y les cuento que pude inscribir a mi hijo en ella.
This is a multipurpose stadium where you can practice different sports disciplines such as: indoor soccer, basketball, soccer, athletics, swimming, long jump. In this sports complex there are also other categories such as chess where most of them are children and I can tell you that I was able to enroll my son in it.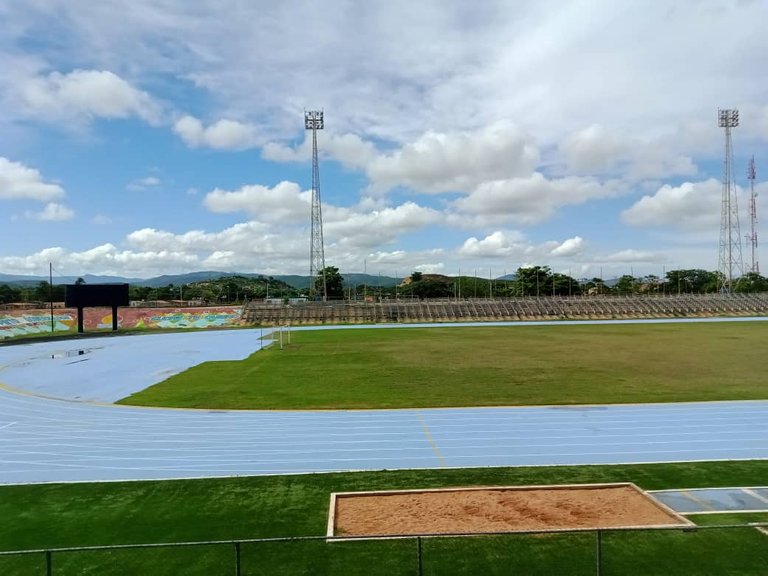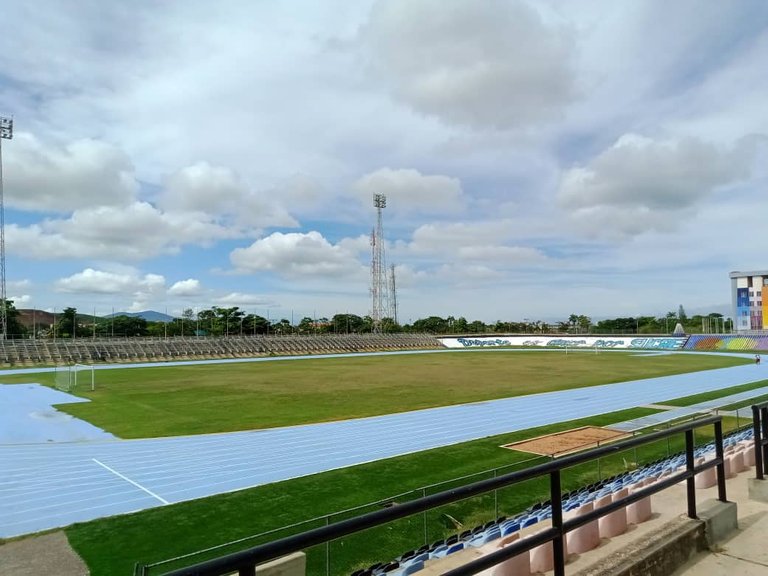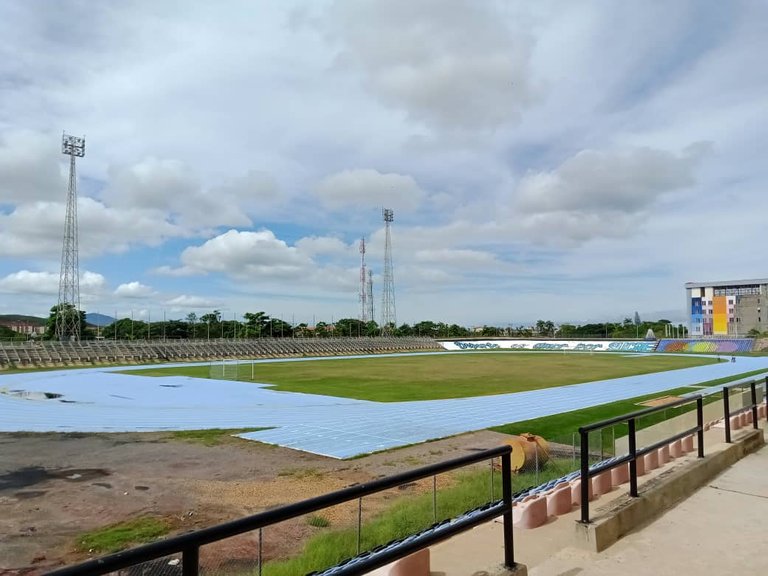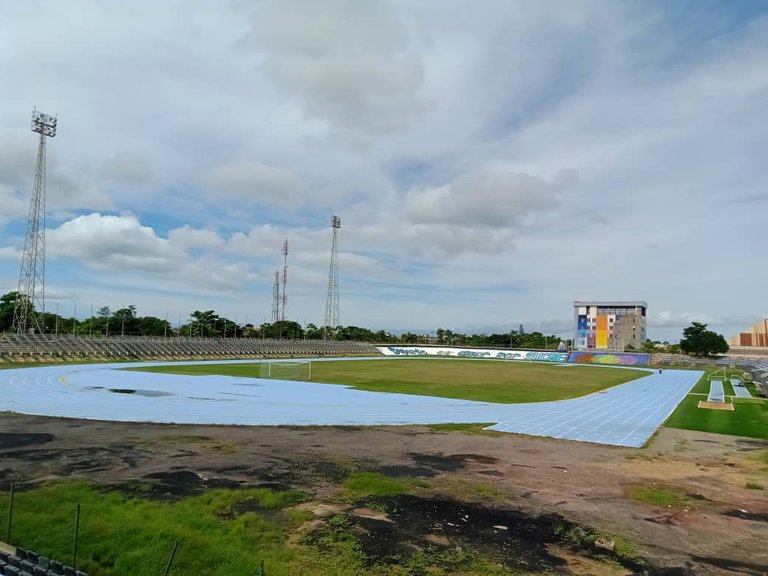 ---
En estas instalaciones además de realizar actividades deportivas también podemos tener un momento de recreación y esparcimiento con nuestros niños ya que dentro del Gimnasio vertical se encuentra un parque de diversiones donde estos juegan hasta el momento de regresar a casa. También cuenta con varias piscina para la disciplina de natación rodeada de hermosos arboles y cielos abiertos.
In these facilities in addition to sports activities we can also have a moment of recreation and relaxation with our children because inside the vertical gym is an amusement park where they play until the time to return home. It also has several swimming pools surrounded by beautiful trees and open skies.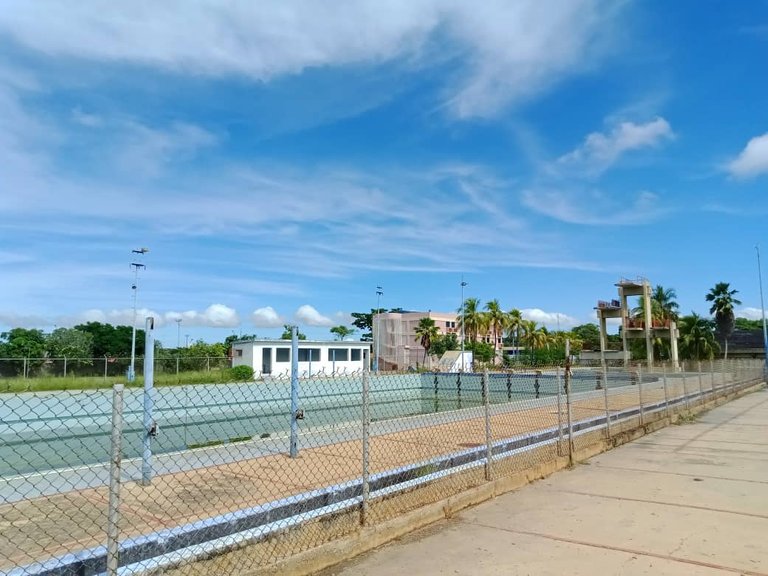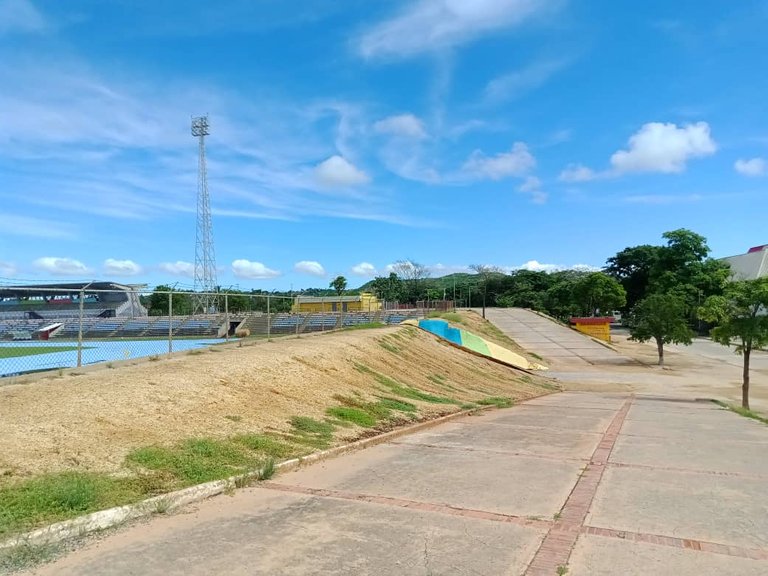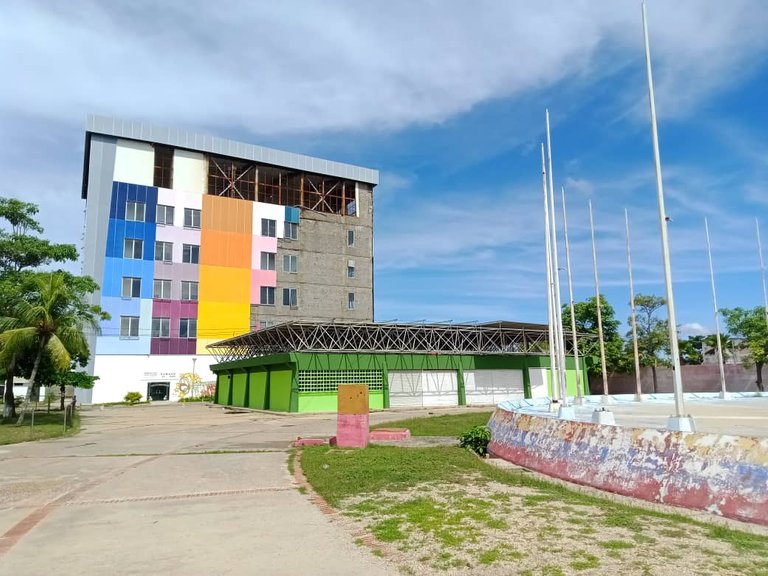 ---
Éste también es un lugar de encuentro para muchas familias ya que llevan a sus hijos a practicar diferentes disciplina deportiva y mientras éstos están en sus clases las personas conversan y pasan un momento amigable.
This is also a meeting place for many families as they take their children to practice different sports disciplines and while they are in their classes, people chat and spend a friendly moment.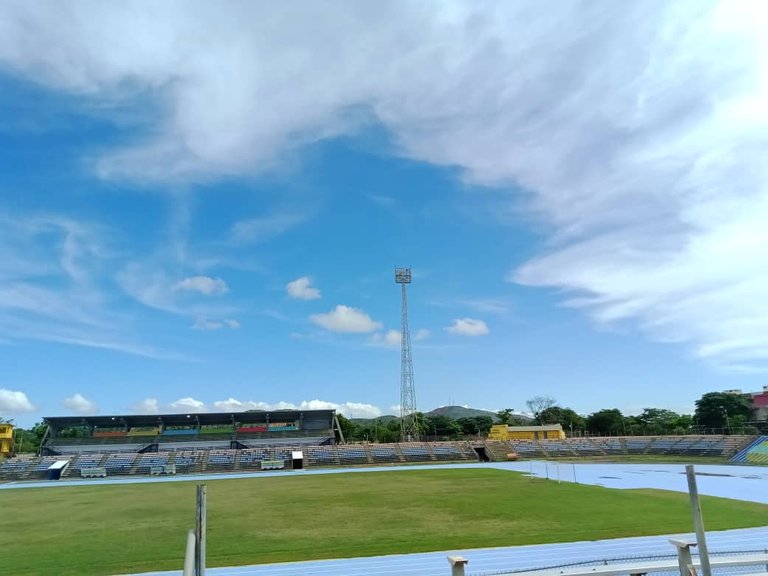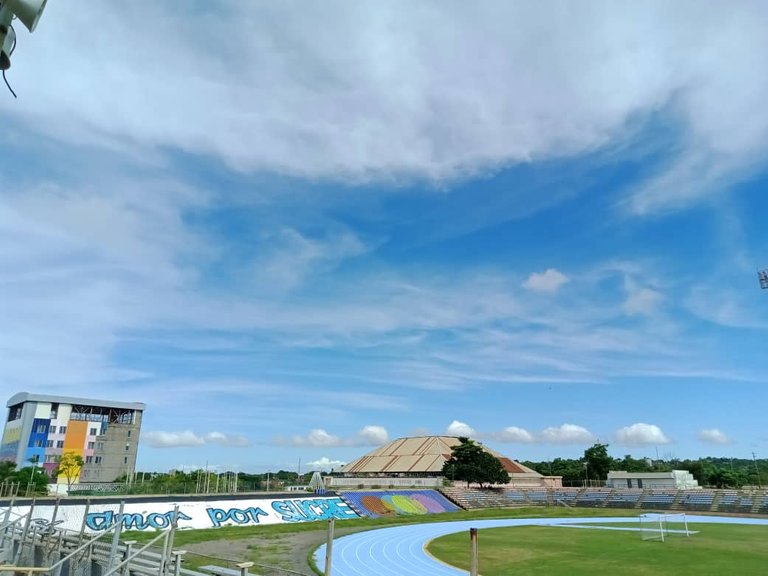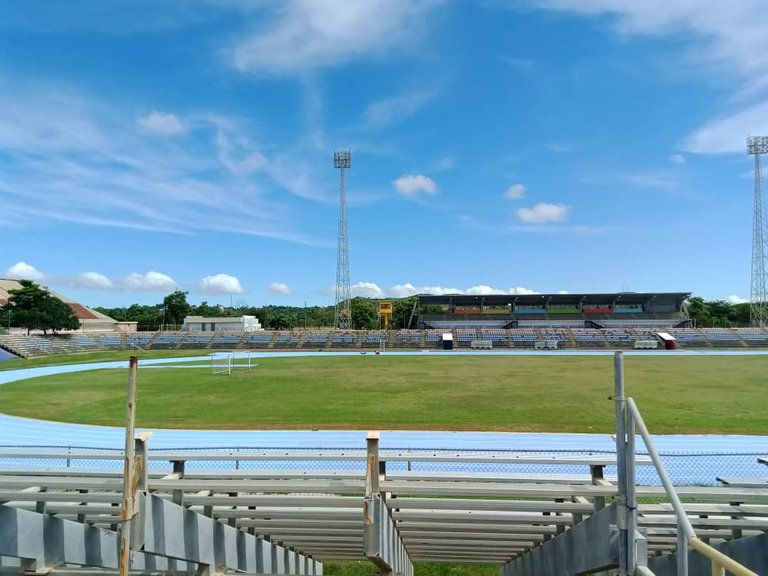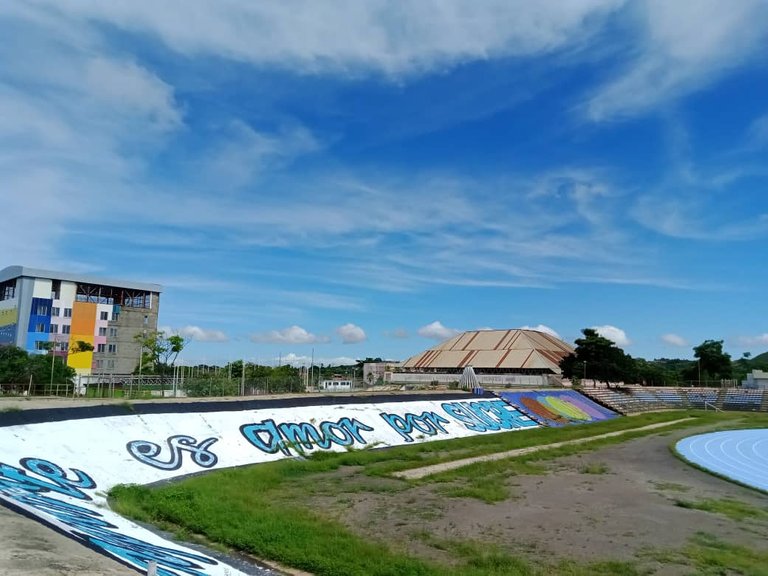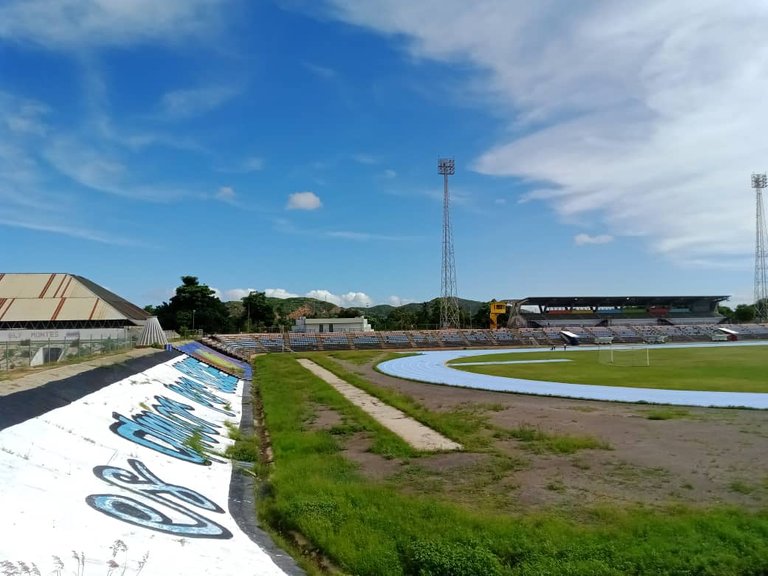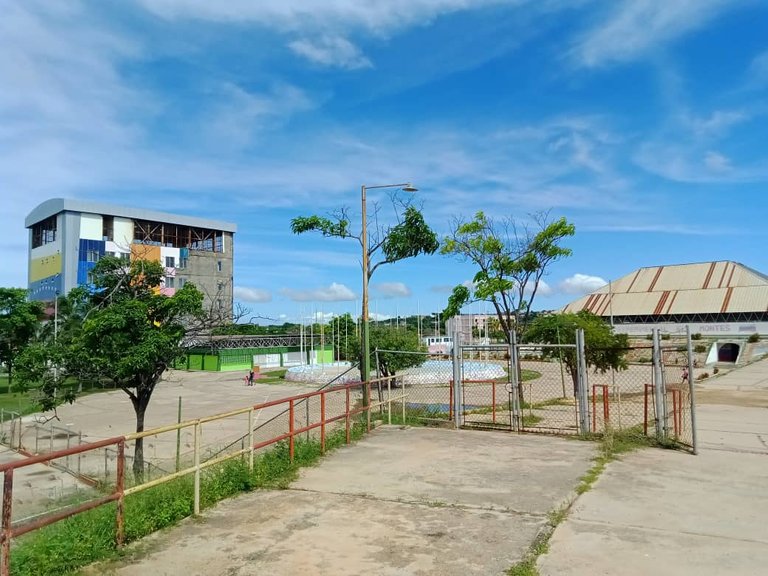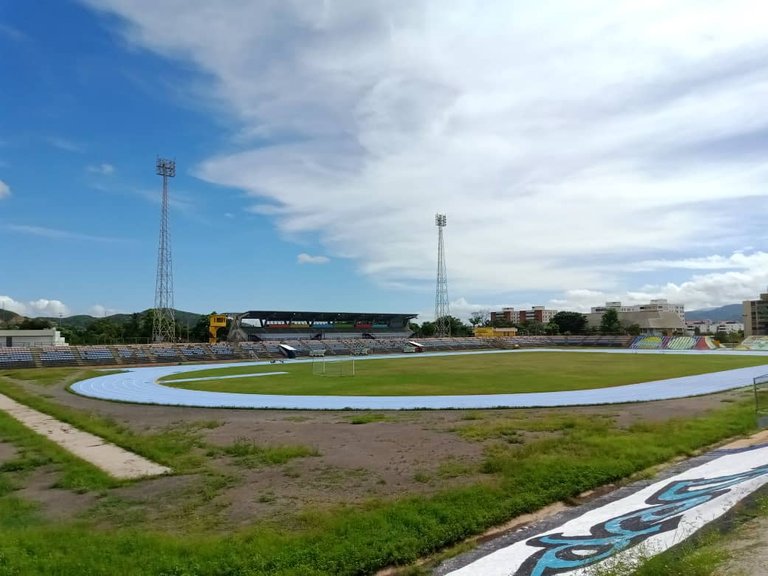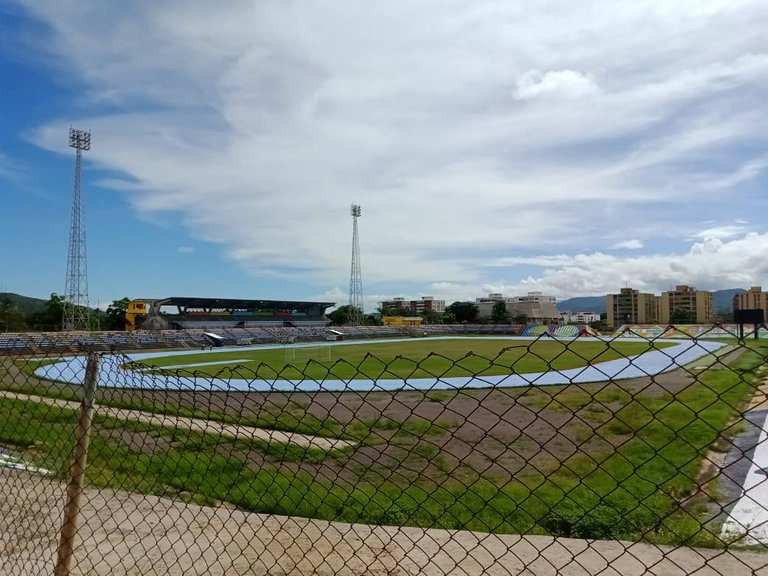 Una de las cosas que me encanta también del polideportivo es la brisa fresca que podemos respirar para aumentar nuestra capacidad pulmonar , también en es este sitio vemos como la juventud de relevo se prepara para un futuro mejor lleno de amor y esperanza al ser tan constante en sus diferentes disciplina, ah por cierto allí también practican , salsa casino y karate.
One of the things that I also love about the sports center is the fresh breeze that we can breathe to increase our lung capacity, also in this place we see how the youth of revelo is preparing for a better future full of love and hope to be so consistent in their different disciplines, ah by the way there also practice, salsa casino and karate.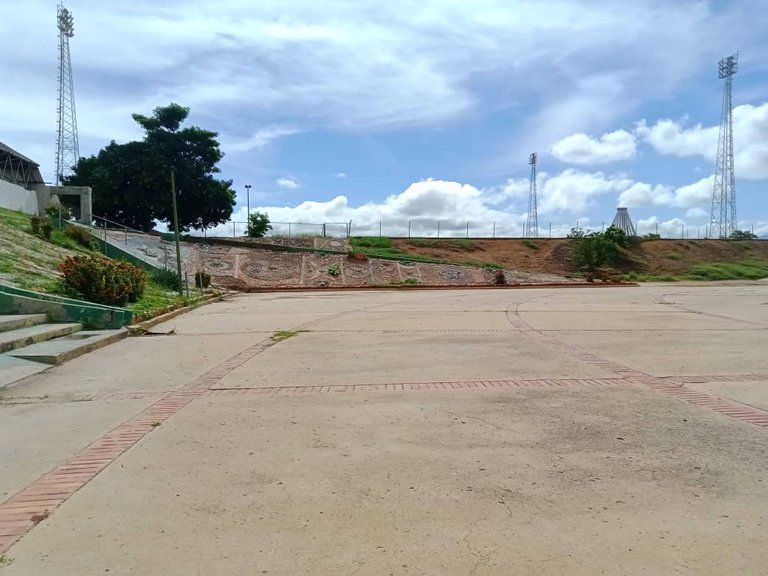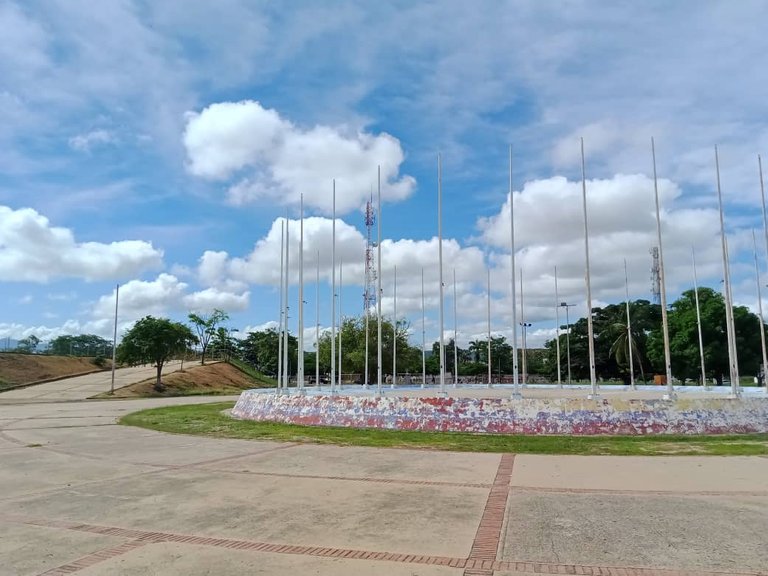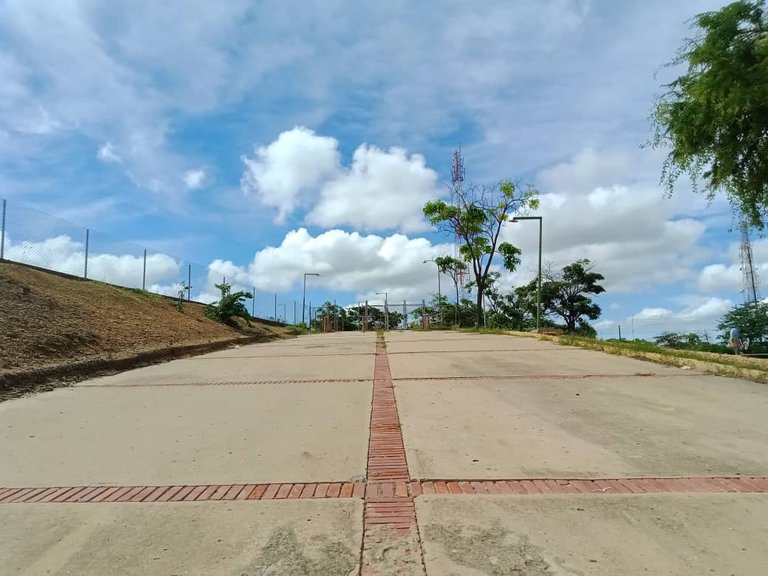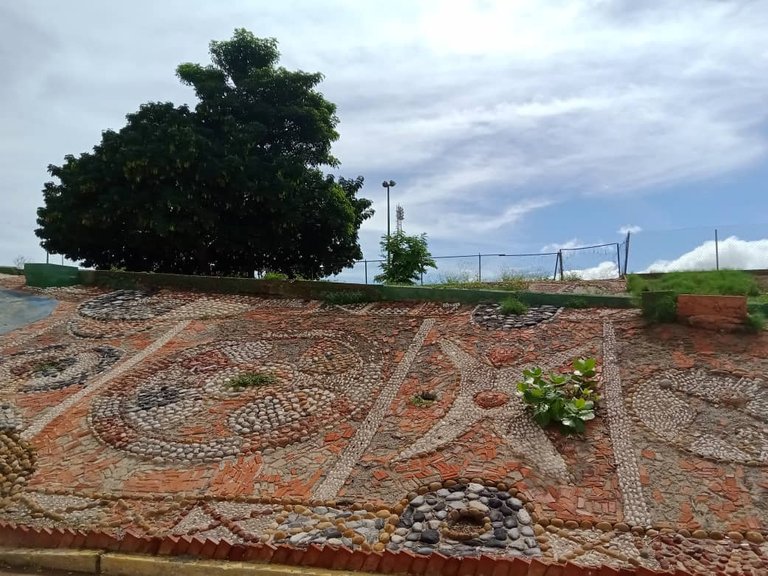 ---
También encontramos un Gimnasio conocido como Gimnasio "Experimental Ely Montes " en honor a un destacado boxeador de la ciudad
We also found a gymnasium known as "Experimental Ely Montes" in honor of an outstanding boxer of the city.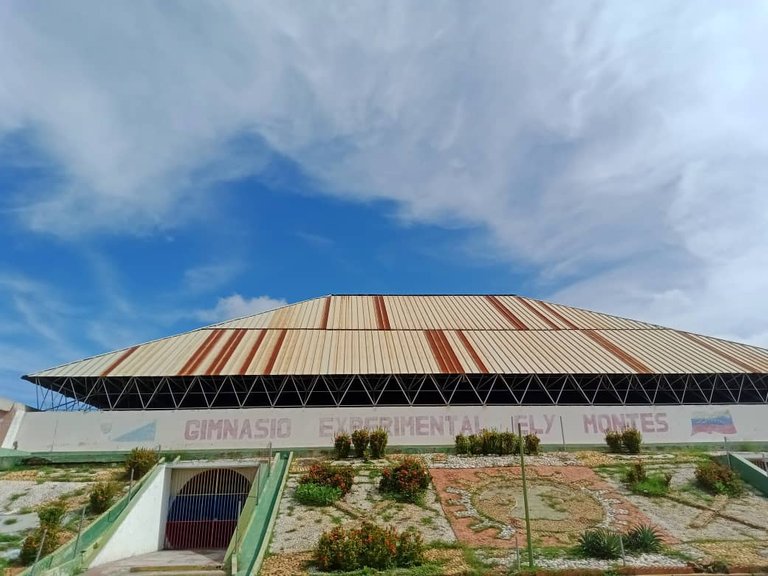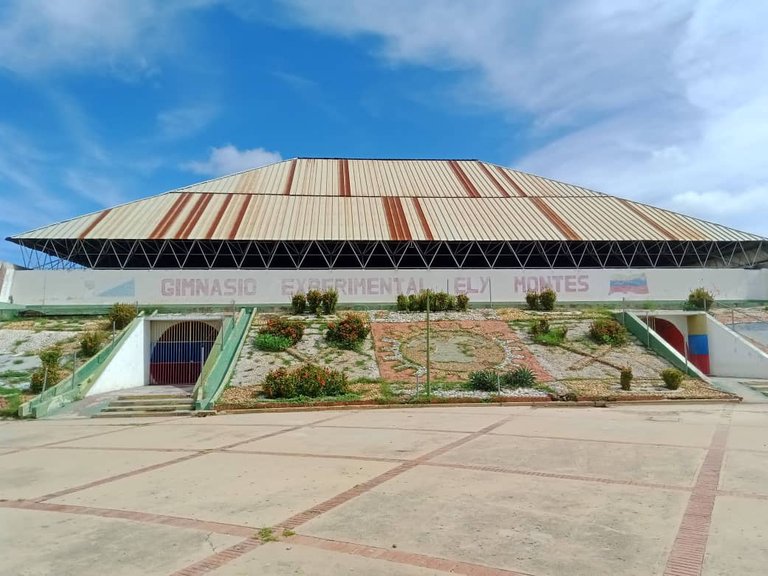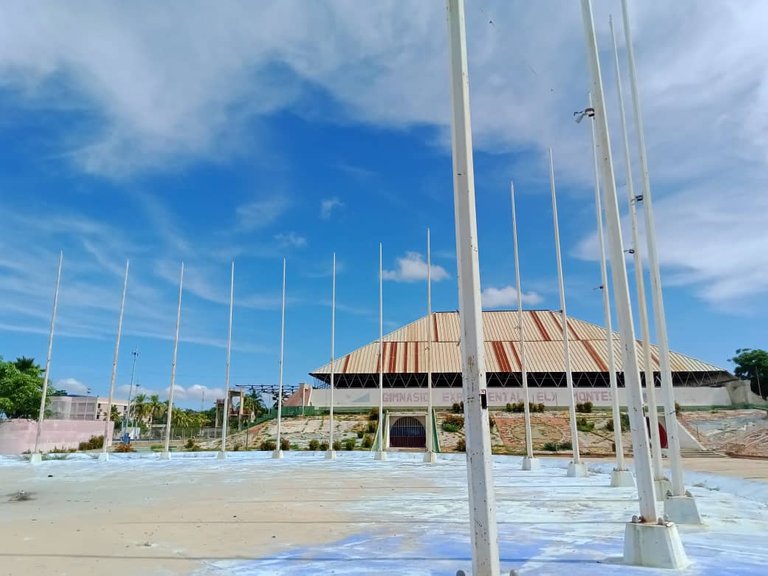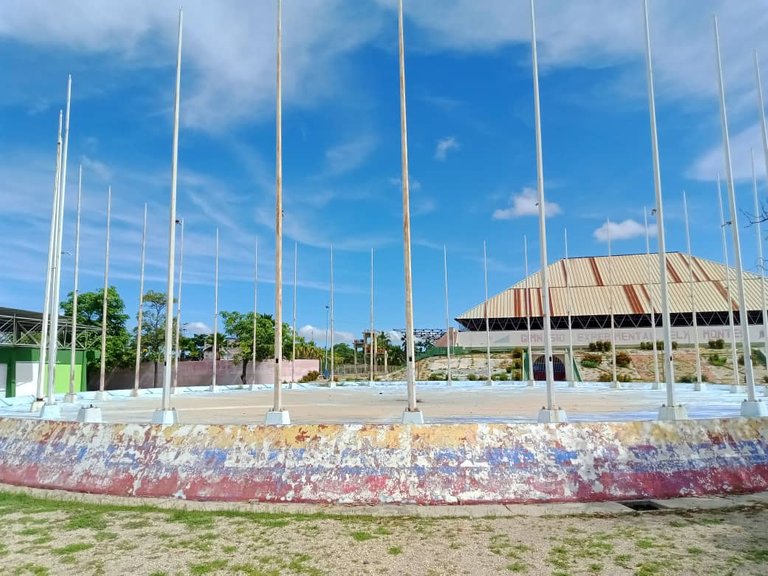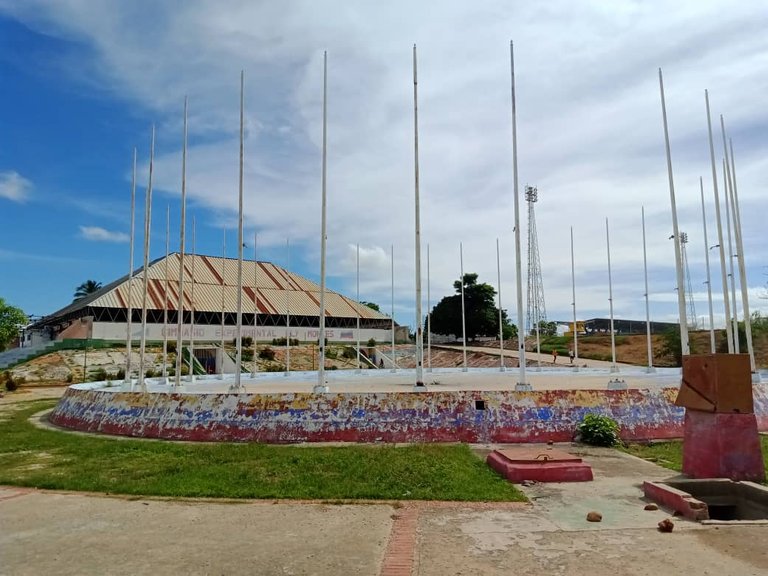 ---

---
Gracias por recorrer conmigo este maravilloso lugar donde podemos ejercitarnos y disfrutar en armonía con la naturaleza. Ven y acompáñame en esta hermosa aventura.
Thank you for walking with me through this wonderful place where we can exercise and enjoy in harmony with nature. Come and join me in this beautiful adventure.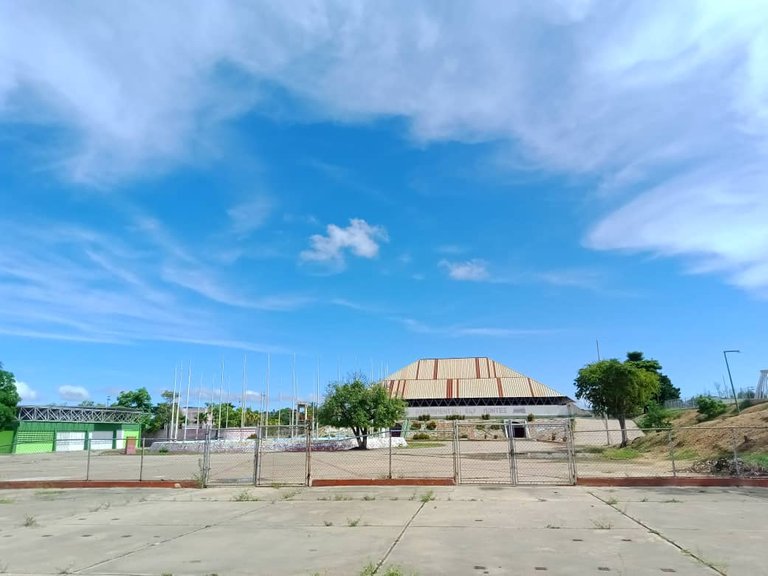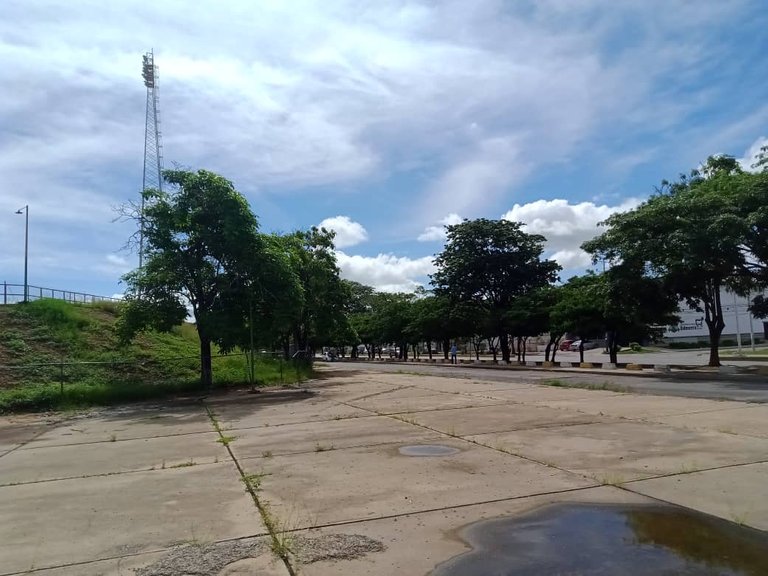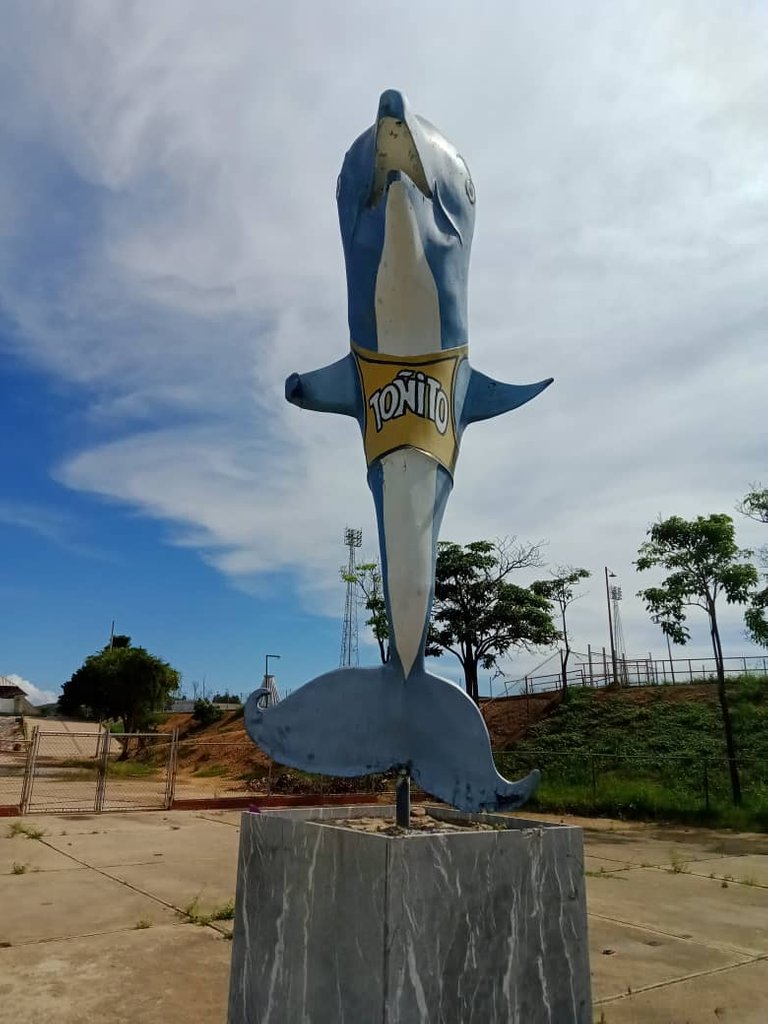 ---

Translated with https://www.deepl.com/translator
                  All images are my own, dividers courtesy of @kattycrochet.

                                                           
             Todas las imágenes son de mi autoría, divisores cortesía de @kattycrochet.
---
---