Bank of the south building.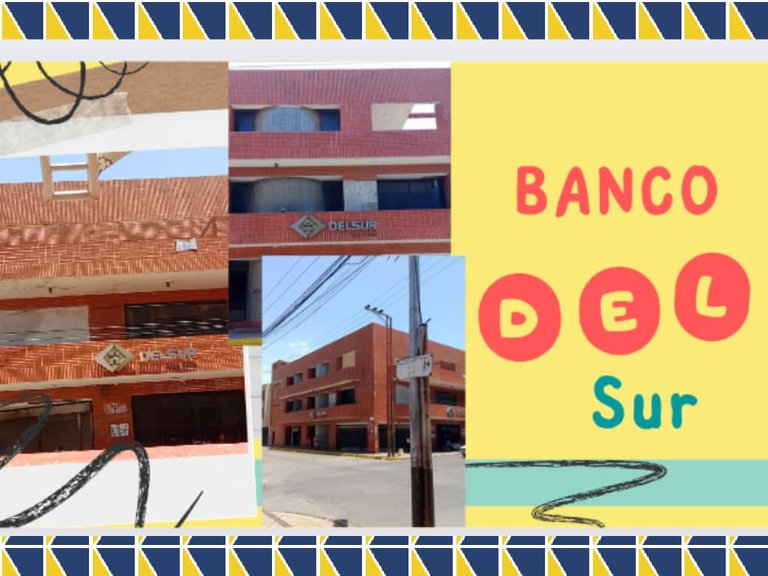 Architecture cannot force people to connect, it can only plan for crossing points, remove barriers, and make meeting places useful and attractive.
(Denise Scott Brown)
Lovers of architecture and the most beautiful designs how are you today? Are you ready to join me in this fascinating adventure? The time has come and the time to continue touring this beautiful city, the first-born of the American Continent, so you can get to know the architectural monuments that it offers both to the locals and to you, yes you who are reading this moment and soon we will go through the streets of my town in order to know one of the banks that is located near the Port of Sucre where several containers enter with a variety of food products, beauty, home, among others.
Banco del Sur is located like the vast majority of commercial establishments in the center of the city specifically in one of the most famous streets or known by the natives of this region, it is Bermudez street where most economic activity is centered by the wide variety of products offered in that area.
This bank is located near one of the most visited churches or known as the Virgen Delvalle Church or as a reference point in front of the Virgen Delvalle stop being the most popular in the region. This bank is also located in a corner as an intersection point to move to different points of the locality.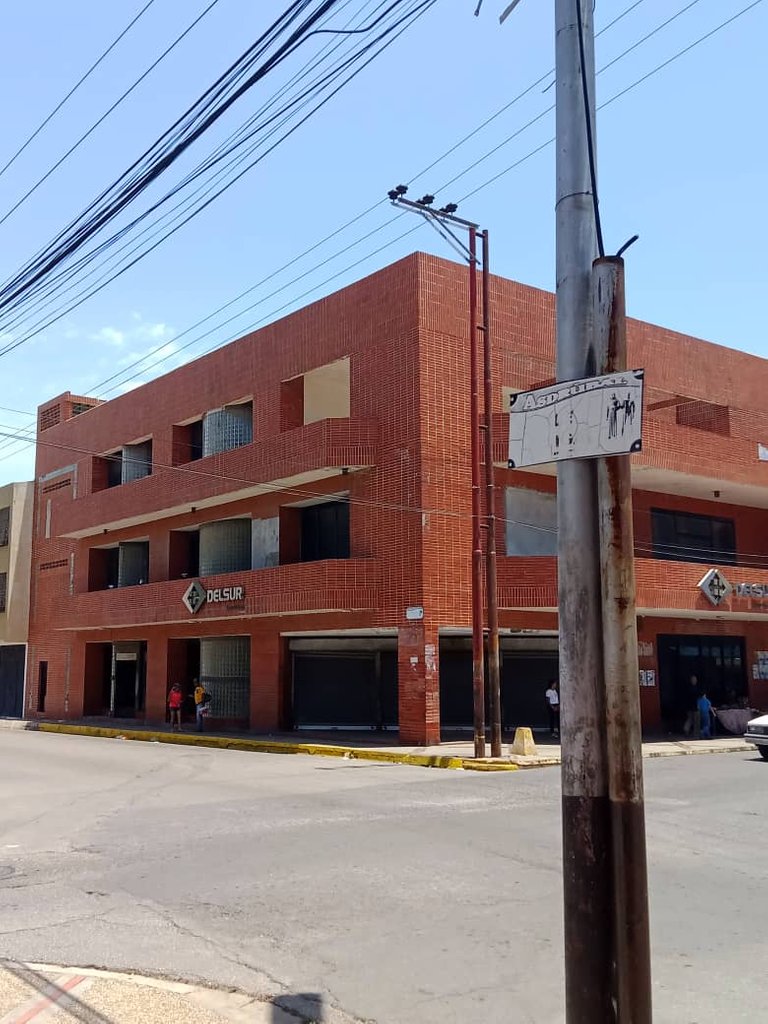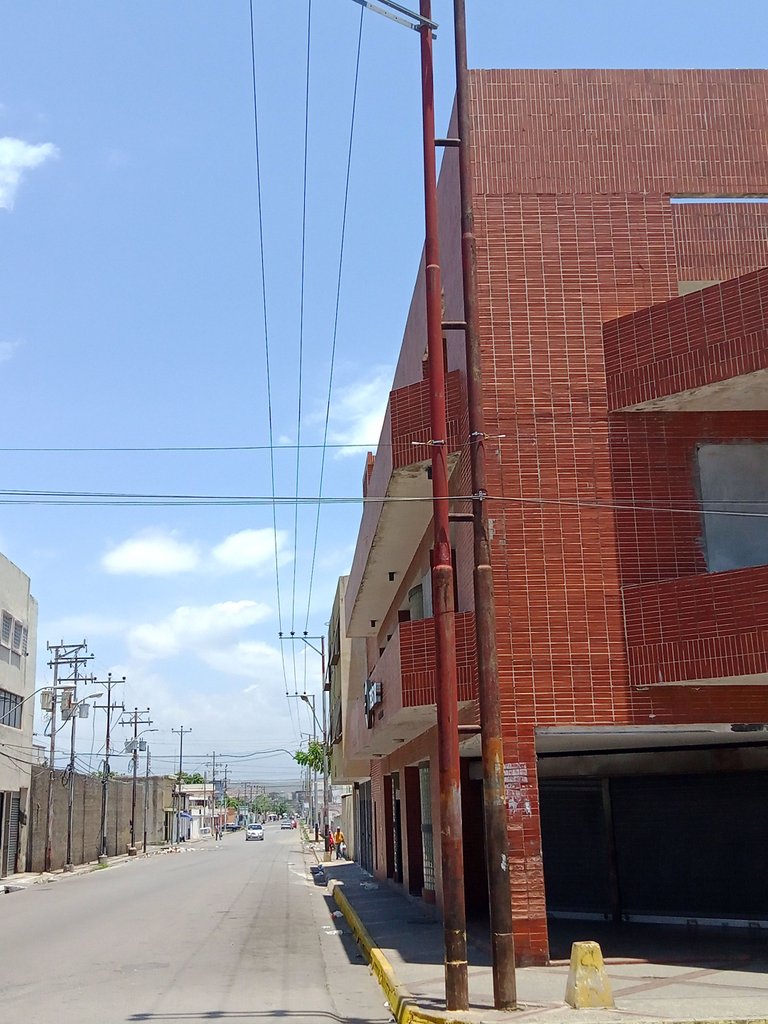 ---
Banco del Sur, also known as BancoSur, according to information provided on site, is a savings, development and loan institution that offered customers a wide variety of financial products and services such as loans for the purchase of homes, vehicles, among other services such as funeral services.
This banking entity besides being located in a strategic point of the city its architecture does not go unnoticed since it is very striking, first by the walls that are of bricks resulting very pleasant to our eyes.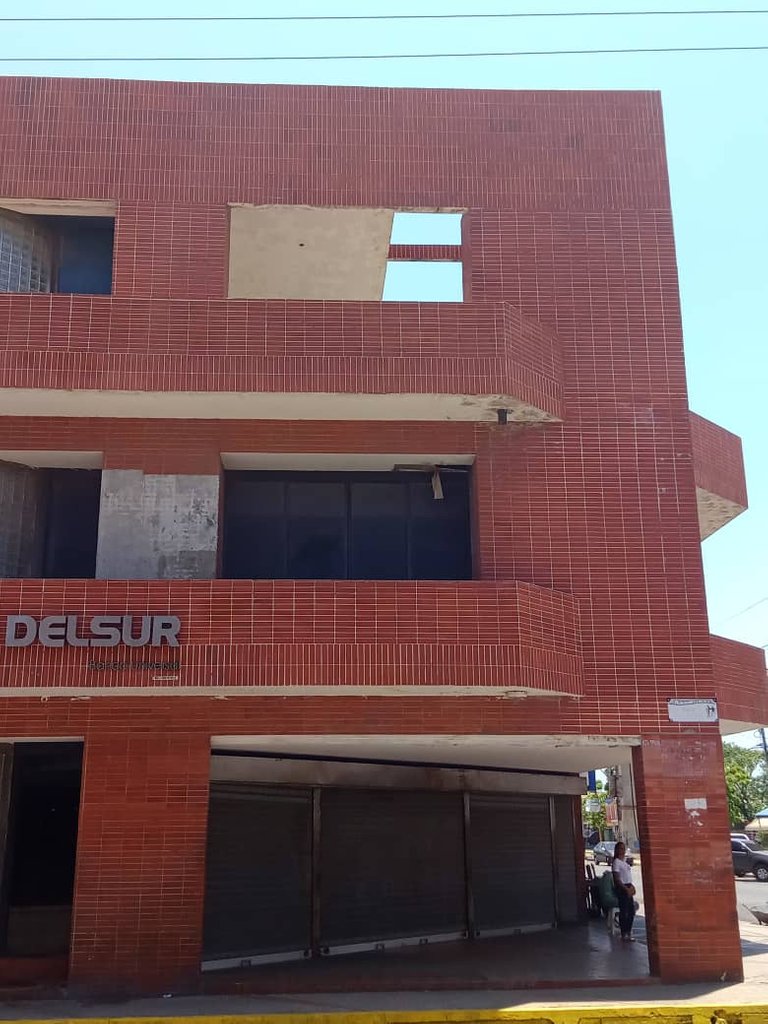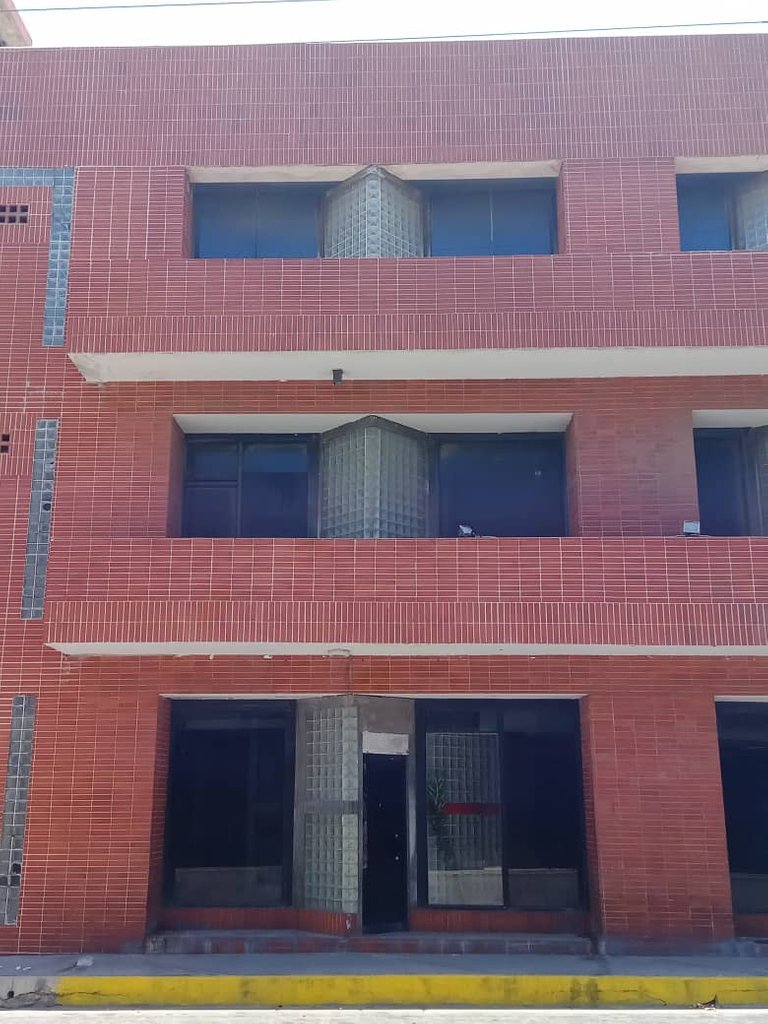 ---
Something that caught my attention when passing by this building was the main entrance or front part, since it has rectangular balconies on each floor that protrude and a peculiarity that I could not overlook is that on each balcony or floor there are two very large rectangle-shaped windows from the first floor to the second floor. It is worth mentioning that the Banco del Sur has two floors, a rooftop terrace and a casilla on top of it.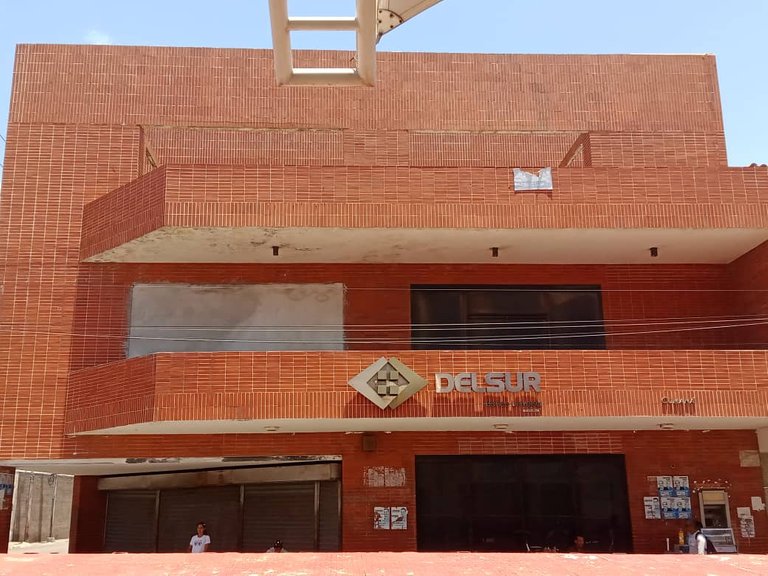 ---
Contemplating the architectural wonders of this savings and loan institution my eyes jumped and did not stop shining to see how ingenuity is capable of transforming spaces and beautify them to the point of leaving us amazed by such commendable work, as was the case of observing among its many designs a cylinder-shaped column that even without being daring we can even use to teach our children the geometric figures and the importance of this in a given area.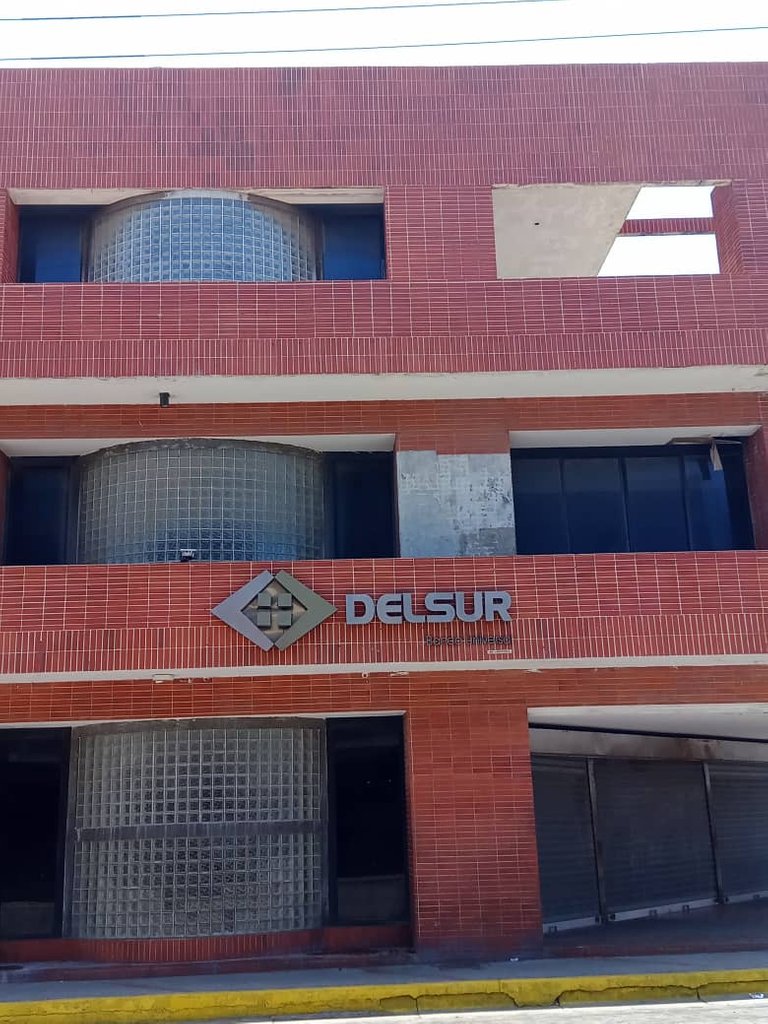 It also has triangle-shaped columns but what left me speechless was the material used to make it, nothing more and nothing less than glass blocks giving it a very striking and decorative appearance. Another design I observed in the Banco del Sur is glass blocks from the first floor to the second floor in a certain area of the building to adorn the walls.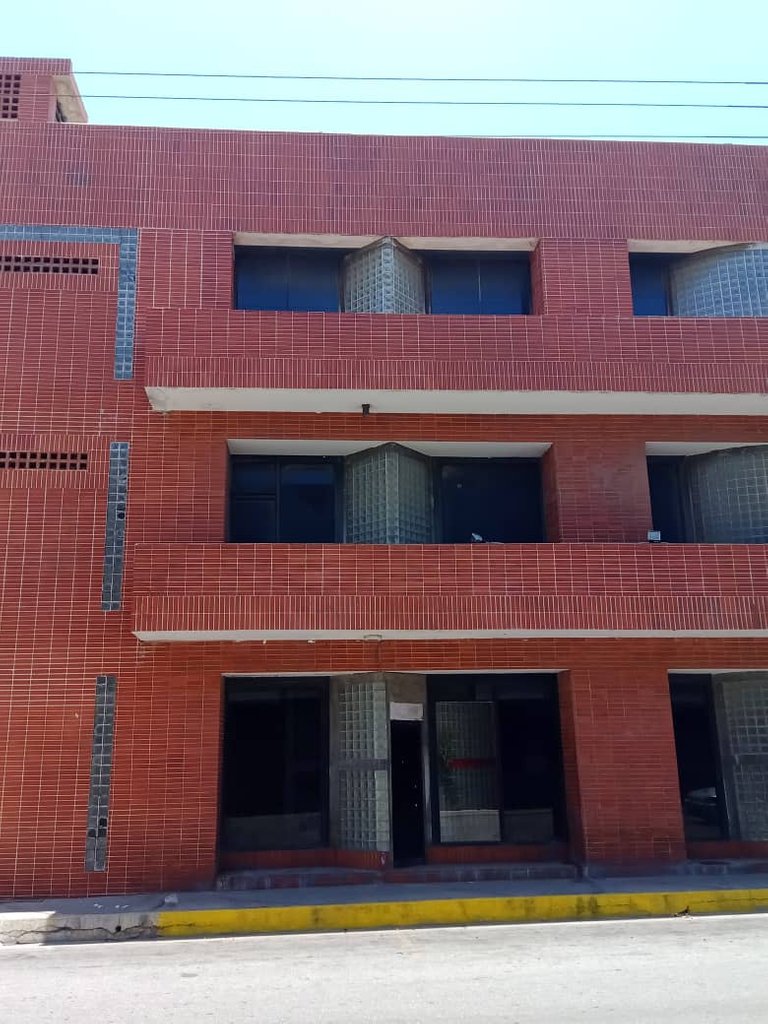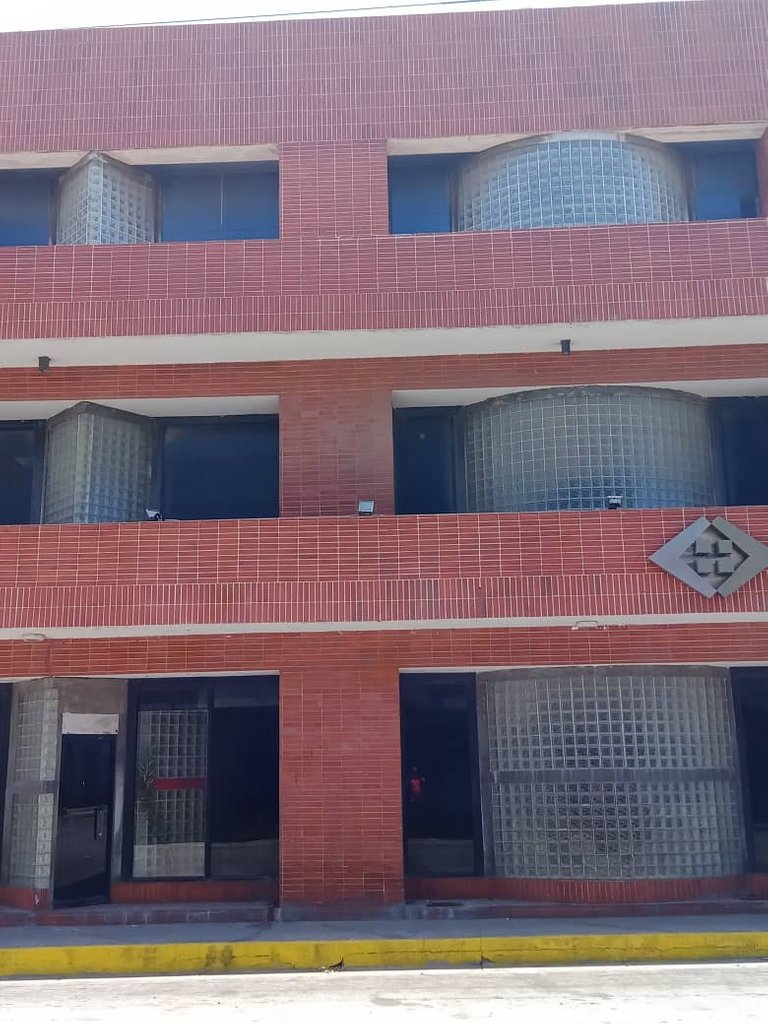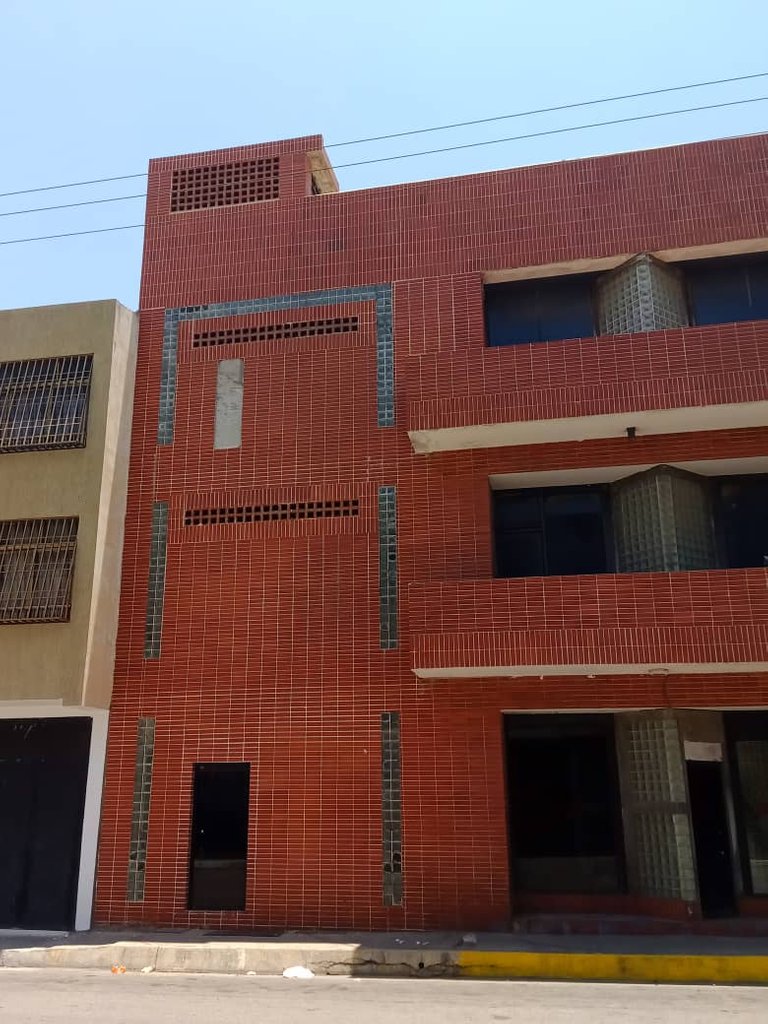 ---
Until the next adventure and I invite you to visit my wonderful city where you can taste a rich gastronomy, enjoy the warm and refreshing waters of the Caribbean Sea and a country atmosphere in the different towns.
See you family.
Peace and well being
---

---
Translated with
https://www.deepl.com/translator
                  All images are my own, dividers courtesy of @kattycrochet.

Cover edited in Canvas
             Todas las imágenes son de mi autoría, divisores cortesía de @kattycrochet.
---
---