Visual Shots: Overview 2022 and Upcoming Community Updates. [ENG/ESP]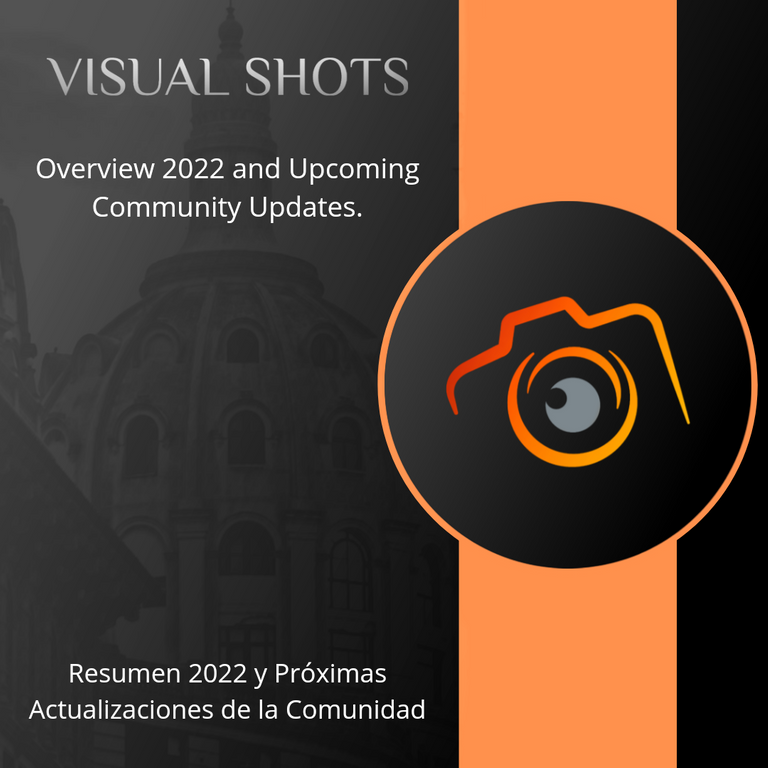 This year has already been very productive for us and for you (we hope it has been). We made some changes in the image of the community and new users subscribed.
We created this community inspired by the passion for photography, and with the intention of incorporating photographers from different countries and help them in an educational way in their beginnings in the Hive Blockchain.
Este año ya sido muy productivo tanto para nosotros como para ustedes (esperamos que haya sido así). Hicimos algunos cambios en la imagen de la comunidad y nuevos usuarios se suscribieron.
Creamos ésta comunidad inspirados en la pasión por la fotografía, y con la intención de incorporar fotógrafos de distintos países y ayudarlos de forma educativa en sus inicios en la Hive Blockchain.

On the other hand it is necessary to mention that our intentions are also to make the community an educational space, where in addition to sharing our work we can obtain and offer relevant information about photography, with emphasis on history, tips, types of photography, biographies and many other aspects.
Por otra parte es necesario mencionar que nuestras intenciones además, es hacer de la comunidad espacio educativo, dónde además de compartir nuestros trabajos podamos obtener y ofrecer información relevante respecto a la fotografía, haciendo énfasis en historia, tips, tipos de fotografía, biografías y muchos otros aspectos.




We want to thank all the users who have been part of the community and have shared their work with us since this started until today. Authors who do an excellent job and contribute a lot to the Hive Blockchain.
Among these authors we can mention:
Queremos agradecer a todos los usuarios que han formado parte de la comunidad y que han compartido su trabajo con nosotros desde que esto empezó hasta el día de hoy. Autores que hacen un excelente trabajo y aportan muchísimo a la Hive Blockchain.
Entre estos autores podemos mencionar a:
Thank you for believing in the community and sharing your work in it.

Gracias por creer en la comunidad y compartir su trabajo acá.

We would also like to thank all the curators who have supported with their votes the different authors who share their content here.
Queremos además agradecer a todos los curadores que han apoyado con sus votos a los diferentes autores que comparten su contenido acá.
Thanks for rating the content of each author.

Gracias por valorar el contenido de cada autor.

We are very excited about the projects we want to develop this 2023 where we will include another way to reward the authors, we will give details of this later when the project is underway.
We will also be preparing weekly photo contests with different themes where we will reward the three best authors with Hive. In addition to this we will also be doing initiatives for different photographic styles.
We will continue with the work of incorporating as many photographers as possible and bring them to the Hive Blockchain 🧡 📸

Estamos muy emocionados por los proyectos que queremos desarrollar éste 2023 en dónde incluiremos otra forma de recompensar a los autores, de esto daremos detalles más adelante cuando el proyecto este en marcha.
Además estaremos preparando concursos fotográficos semanales con diferentes temáticas dónde premiaremos con Hive a los tres mejores autores. Adicional a esto también estaremos haciendo iniciativas para diversos estilos fotográficos.
Seguiremos con el trabajo de incorporar a todos los fotógrafos posibles y traerlos a la Hive Blockchain 🧡 📸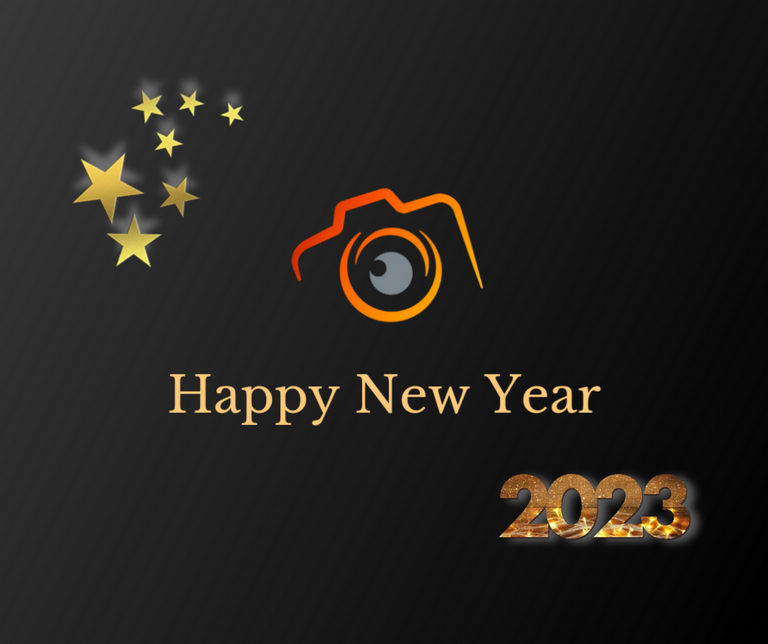 We hope everyone has a prosperous new year and that 2023 will be very productive. Let's keep creating 😊

Esperamos que todos tengan un próspero año nuevo y que el 2023 sea muy productivo. Sigamos creando 😊

It's a community that seeks to incorporate photographers from different parts of the world in order to share quality content for the
#Hive
community of both professional and amateur users, because there are no limits in this sense regardless of whether you are a professional or not, as well as if you use a professional camera or even a smartphone.
We emphasize not only to share our best photographic works, but to learn from each other that informative data about photography, such as its history and evolution, reviews and techniques of renowned photographers, technical aspects in the language of photographic composition and other items.

Es una comunidad que busca incorporar fotógrafos de distintas partes del mundo con la finalidad de que puedan compartir contenido de calidad para la comunidad de

#Hive

tanto de usuarios profesionales y aficionados, porque no existe limitantes en éste sentido independientemente sí eres profesional o no, como también si utilizas una cámara fotográfica profesional o incluso un smartphone.
Hacemos hincapié en no solo compartir nuestros mejores trabajos fotográficos, sino de aprender entre todos de esa data informativa sobre la fotografía, como su historia y evolución, reseñas y técnicas de reconocidos fotógrafos, aspectos técnicos en el lenguaje de la composición fotográfica y entre otros ítems.

Hive Power Delegation
If you want to support our community you can do so by subscribing, sharing your content with us and through the Hive Power (HP) Delegation.
Any amount of Hive Power (HP) you can delegate is a great help. These delegations will serve us for post cures to authors in our community and beyond, as well as help us grow a lot.

Delegación de Hive Power
Si quieres apoyar nuestra comunidad puedes hacerlo suscribiendote, compartiendo tu contenido con nosotros y por medio de Delegación de Hive Power (HP)
Cualquier cantidad de Hive Power (HP) que puedas delegar es de gran ayuda. Éstas delegaciones nos servirán para curaciones de post a los autores en nuestra comunidad y fuera de ella, así como también nos ayudará mucho a crecer.

---
---