Kreativnom igrom protiv mobilnih igrica! A creative game against mobile games!
Biti roditelj je jako odgovorna uloga! Ja sam ulogu majke ozbiljno shvatila u smislu truda u vaspitanju. Najbolje je naći ravnotežu. Ne treba otići ni u jednu krajnost. Autoritet ali i igra. Prava je umetnost balansirati izmedju ta dva. Pre 10 godina pritisak tehnologijom je bio prisutan ali ne toliko koliko danas. Video igrice su uzele primat medju decom. Deca provode i po 10 sati na kompjuteru, telefonu! To je poražavajuće za jednu porodicu. Moja borba se zasniva na kreativnom vremenu koje provodim sa g Ćerkom i pored tri posla koja radim pored kućnih poslova. Sigurna sam da će rezultati biti u skladu sa vremenom koje ulažemo u decu. Godinama se borim protiv video.igrica tako što stalno izmišljam i PRAVIM jednostavne i jeftine igračke ali koje angažuju sve dečije potencijale! Mozak, oko, ruka, zapažanje, pamćenje, strpljenje. . .
Danas sam napravila zanimljivu pucaljku na vidu za obaranje plastičnih čaša. Evo šta je potrebno:
Being a parent is a very responsible role! I took the role of mother seriously in terms of effort in education. It is best to find a balance. You should not go to any extreme. Authority but also a game. It is a real art to balance between the two. 10 years ago, the pressure of technology was present, but not as much as today. Video games have taken precedence among children. Children spend up to 10 hours on the computer and phone! It's devastating for a family. My struggle is based on the creative time I spend with Mr. Daughter and the three jobs I do in addition to household chores. I am sure that the results will be in line with the time we invest in the children. For years I have been fighting against video games by constantly inventing and MAKING simple and cheap toys that engage all children's potential! Brain, eye, hand, observation, memory, patience. . .
Today I made an interesting sight shot for knocking down plastic cups. Here's what's needed: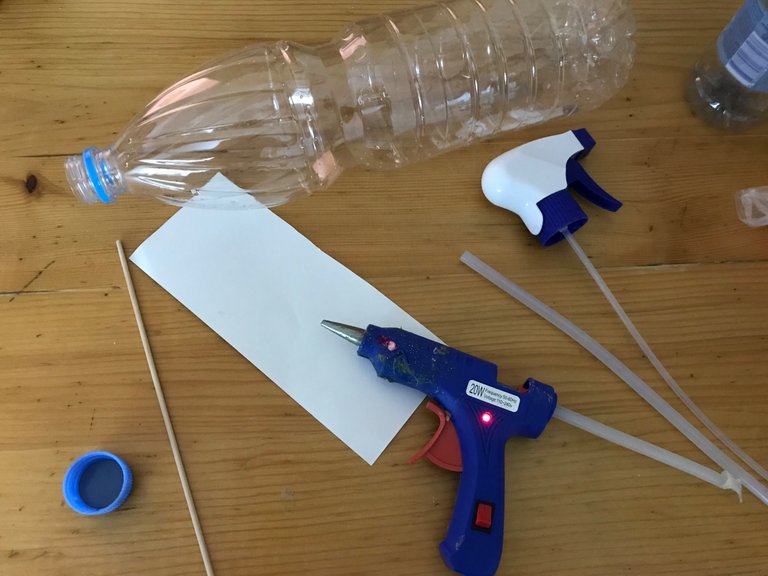 Dakle, prskalica od sredstva za pranje prozora koju ste potrošili, prazna flaša od vode, silikonski pištolj.
Prvo naneti silikon sa jedne strane flaše blizu čepa:
So, the window cleaner spray you used up, the empty water bottle, the silicone gun.
First apply silicone on one side of the bottle near the cap: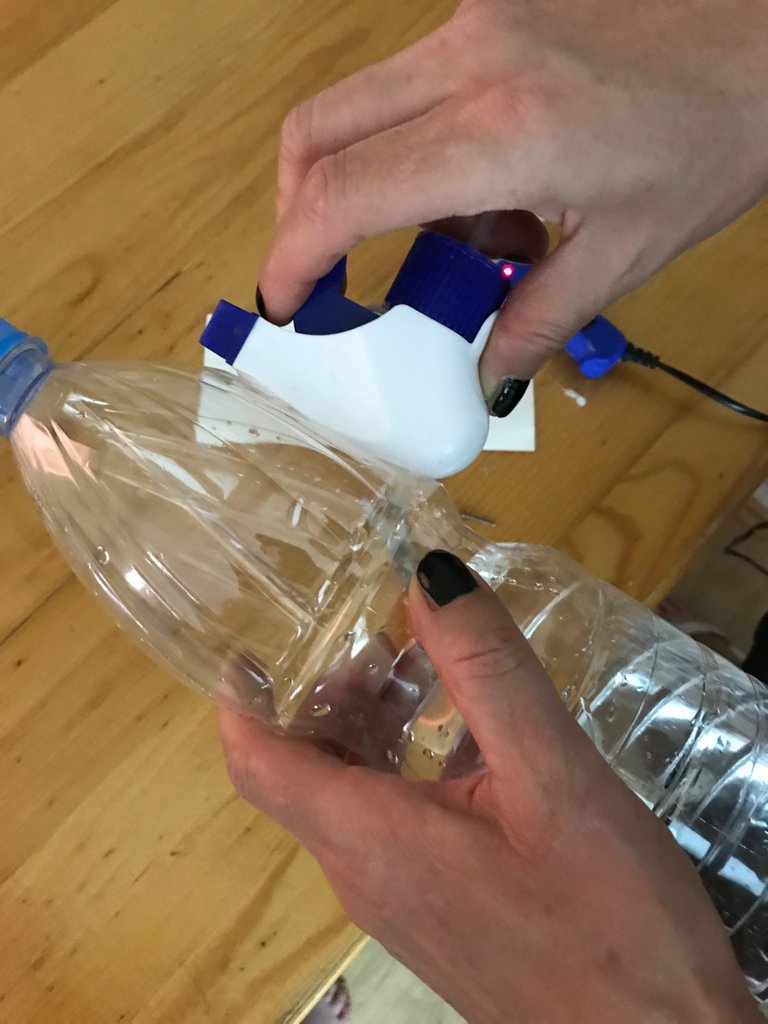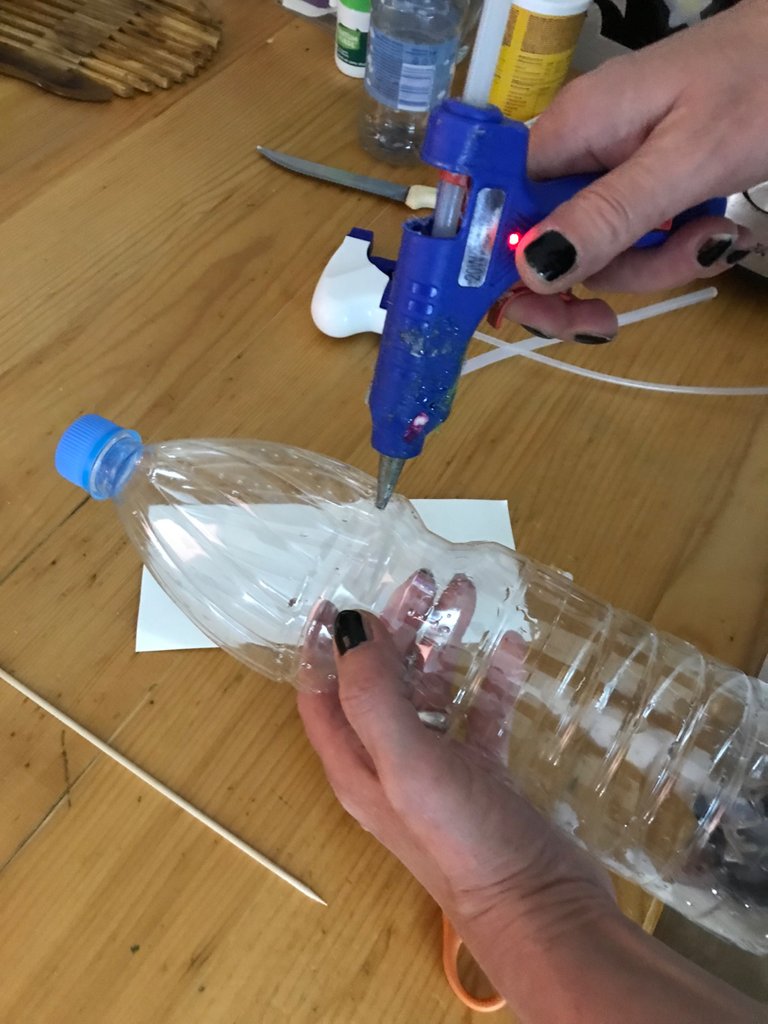 Kada ste zalepili gornji deo prskalice na flašu, probušite 10 centimetara od prskalice rupu u koju ćete ubaciti ( provući) crevo prskalice.
When you have glued the upper part of the sprayer to the bottle, drill a hole 10 centimeters from the sprayer into which you will insert (pass through) the hose of the sprayer.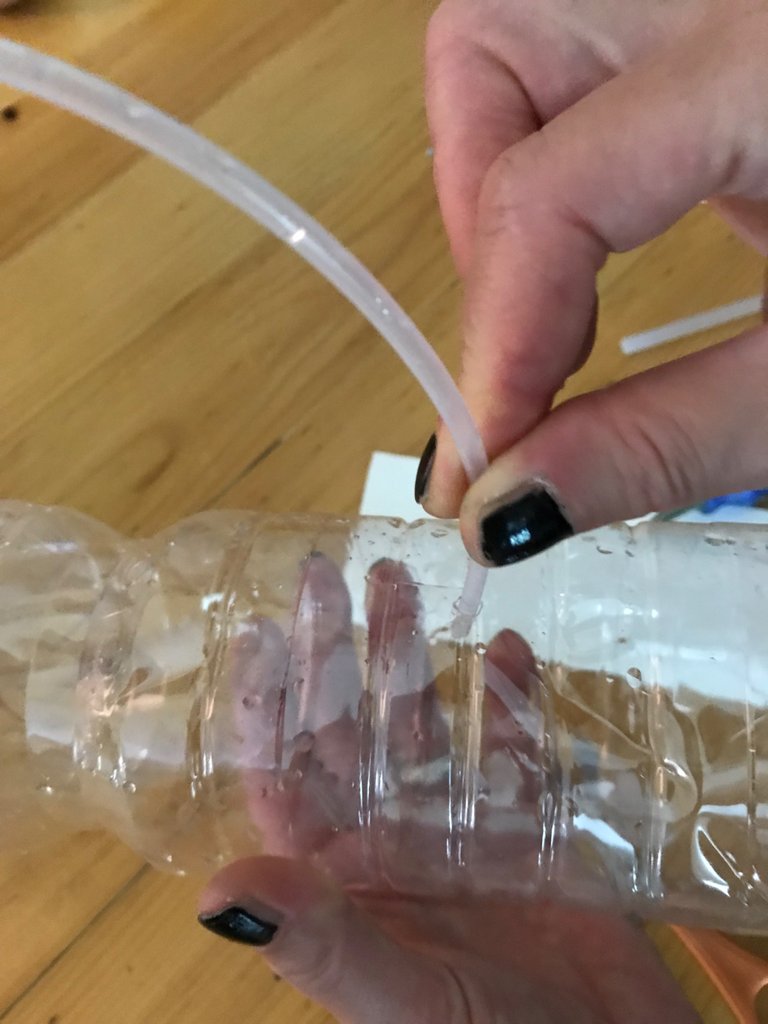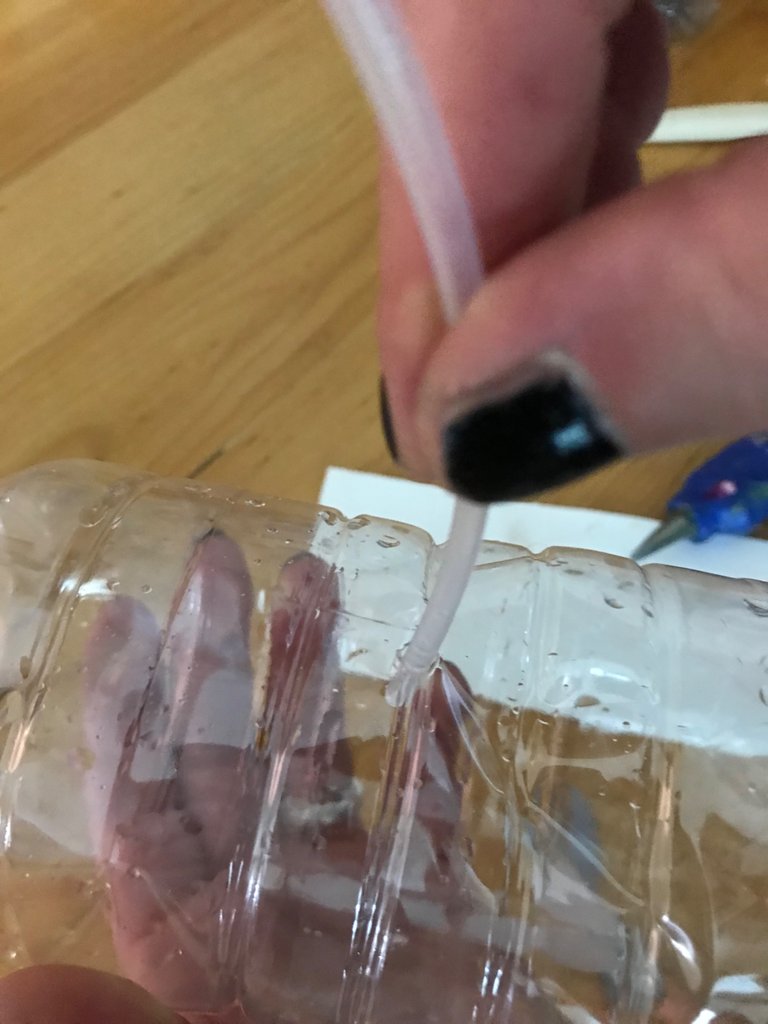 Kada uvčete crevo ( oko 2 centimetra), rupu oko creva zalijte odnosno skroz zapušite silikonom da ne ulazi vazduh.
When you pull in the hose (about 2 centimeters), fill the hole around the hose, or completely plug it with silicone to prevent air from entering.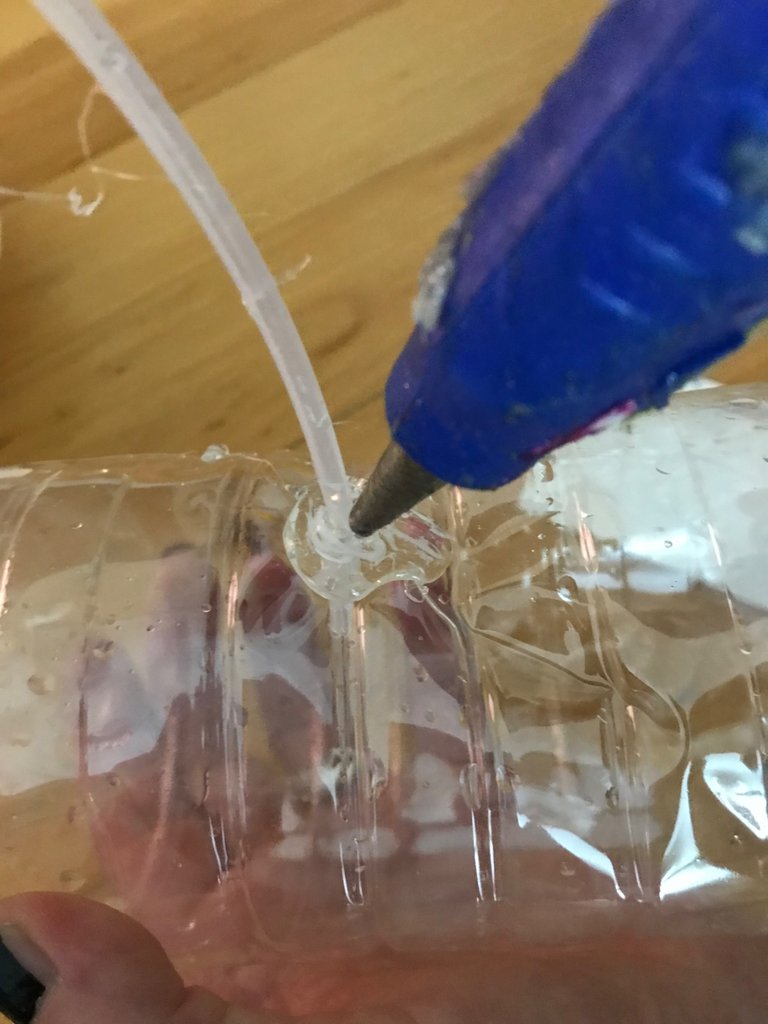 Sačekajte desetak sekundi da se osuši. Evo kako treba da izgleda:
Wait ten seconds for it to dry. Here's what it should look like:
Sad već liči na vodeni pištolj iz naučno fantastičnih filmova. 😁 Ali da bi bio vodeni pištolj, morate sipati vodu u flašu, jer flaša je rezervoar municije ( vode)
Now it already looks like a water gun from science fiction movies. 😁 But to be a water gun, you have to pour water into the bottle, because the bottle is a tank of ammunition (water)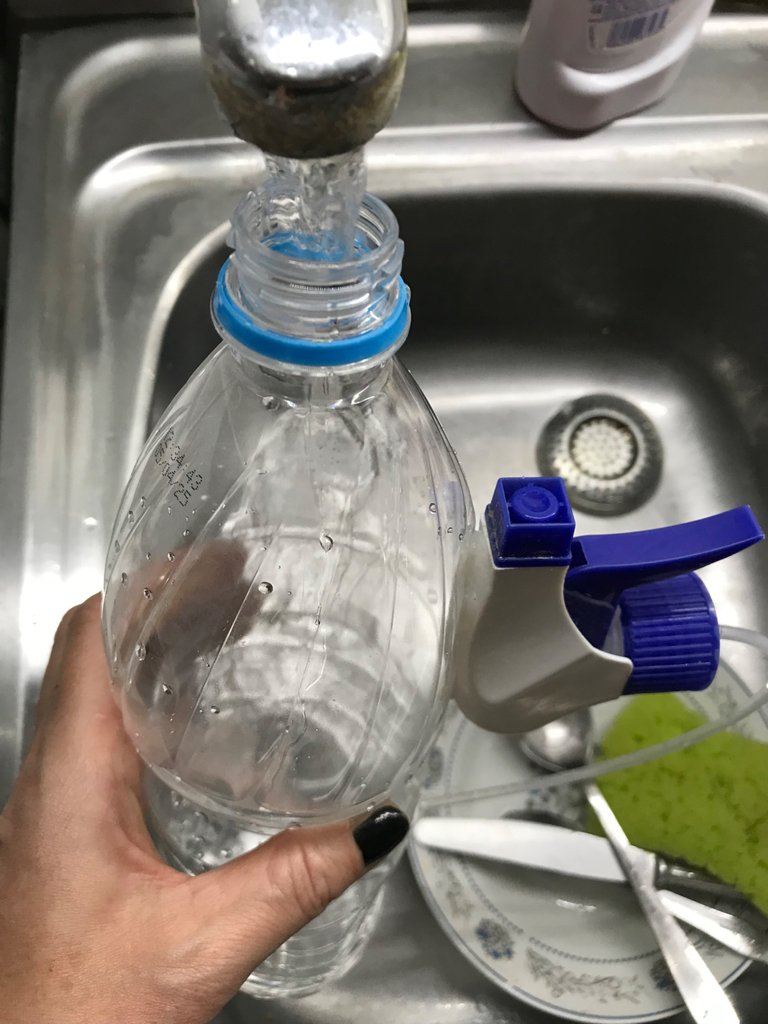 Zabava je mogla da počne! Poredjajte plastične čaše u piramidu i takmičenje može da počne! Ko obori najviše čaša, on je pobednik! Osmeh govori više od hiljadu reči!
😊👋😊👋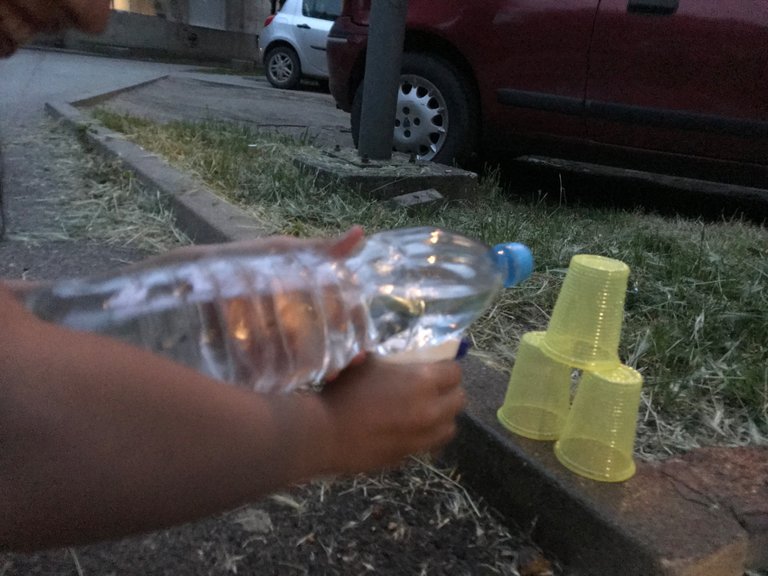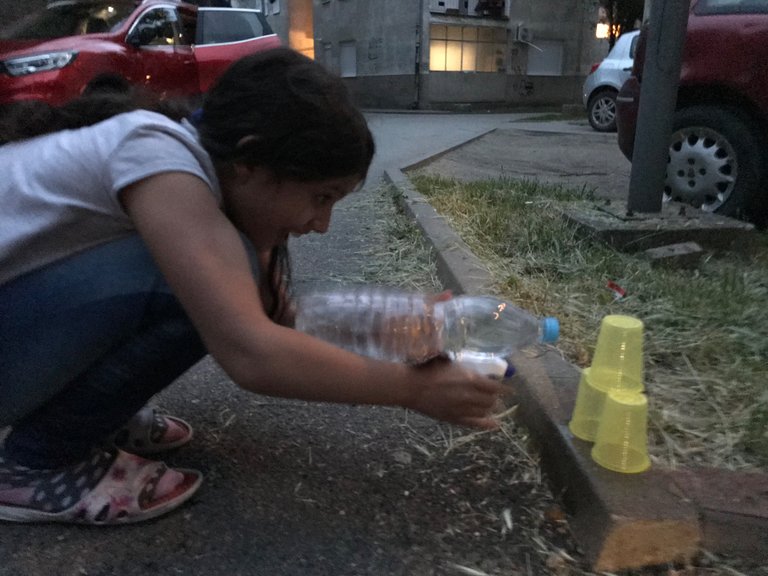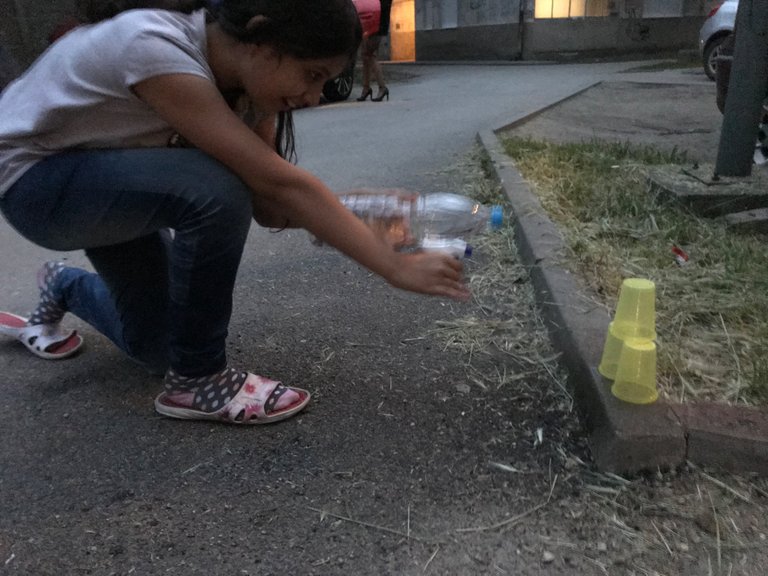 The fun could begin! Arrange the plastic cups in a pyramid and the competition can begin! Whoever knocks down the most cups is the winner! A smile speaks more than a thousand words!
😊👋😊👋
---
Pozdrav od Anke vragolanke.
Greetings from Anka vregolana!
---
---