Najbrži kolač u istoriji! 🍰🧁 The fastest cake in history! 🍰

Moja drugarica mi stalno šalje neke recepte. Ne znam zašto ih ona ne pravi? Da li je mrzi ili nešto drugo? Zato meni šalje jer zna da ću ja prihvatiti izazov.😁
Danas me je izazvala ovim kolačem. Zaista, najbrži i najukusniji kolač!
Ne peče se, nema jaja, ne oduzima vreme, nije skup! Uvek ćete ga praviti!
Potrebno vam je:
1 decilitar mleka
200 ml slatke pavlake
100 grama čokolade za kuvanje
100 grama mlečne čokolade
200 grana keksa Piškote
krem-šlaga od čokolade
My friend keeps sending me some recipes. I don't know why she doesn't make them? Does he hate her or something else? That's why he sends me because he knows that I will accept the challenge.😁
Today she challenged me with this cake. Indeed, the fastest and tastiest cake!
No baking, no eggs, no time consuming, no expensive! You will always make it!
You need:
1 deciliter of milk
200 ml of sweet cream
100 grams of cooking chocolate
100 grams of milk chocolate
200 grains of Biscuits
chocolate whipped cream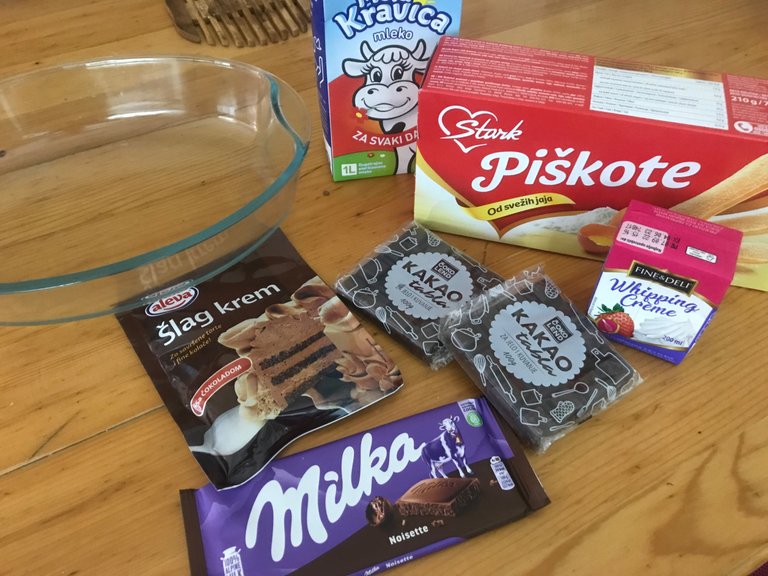 Dakle, u jednu šerpu sipati 1 decilitar mleka+ 200 ml slatke pavlake.
Therefore, pour 1 deciliter of milk + 200 ml of sweet cream into one pot.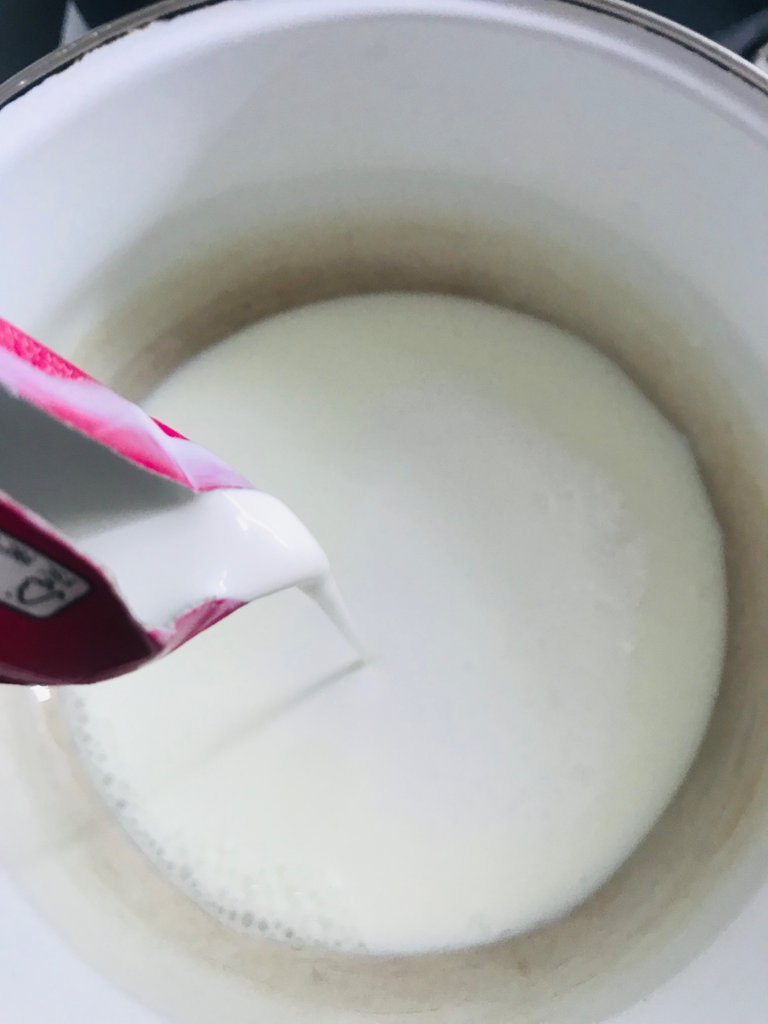 Blago umutite. Ovu smešu ugrejete ali ne i da proključa. U to ubacite čokoladu da se otopi.
Beat lightly. Heat this mixture but do not let it boil. Add the chocolate to it to melt.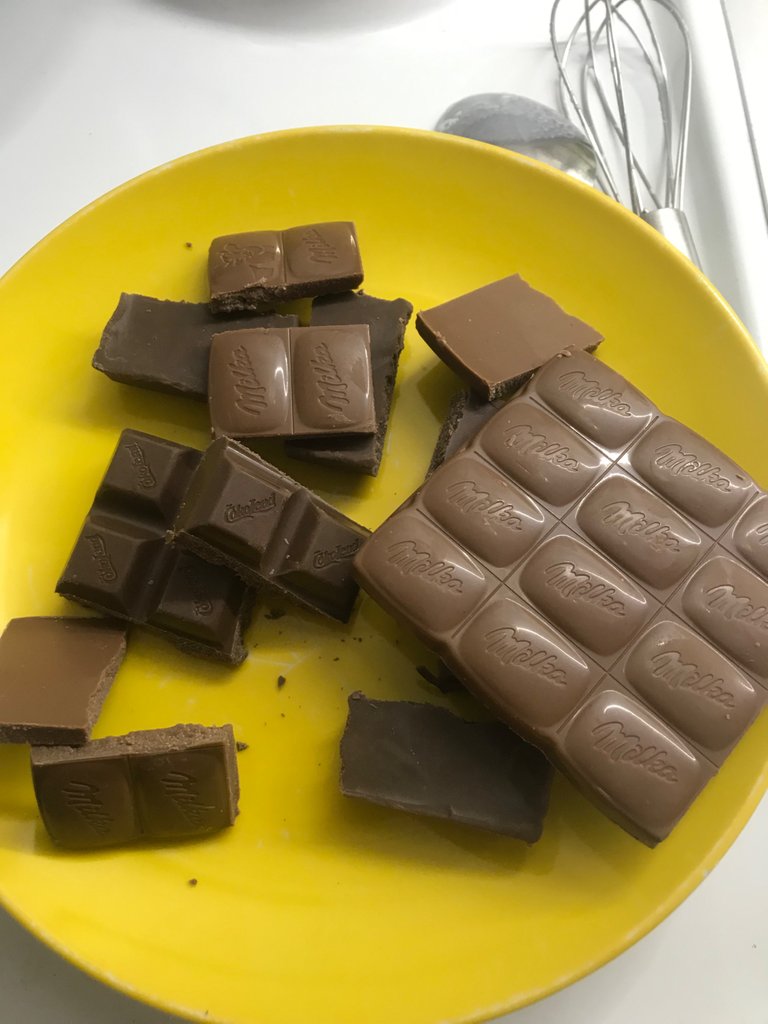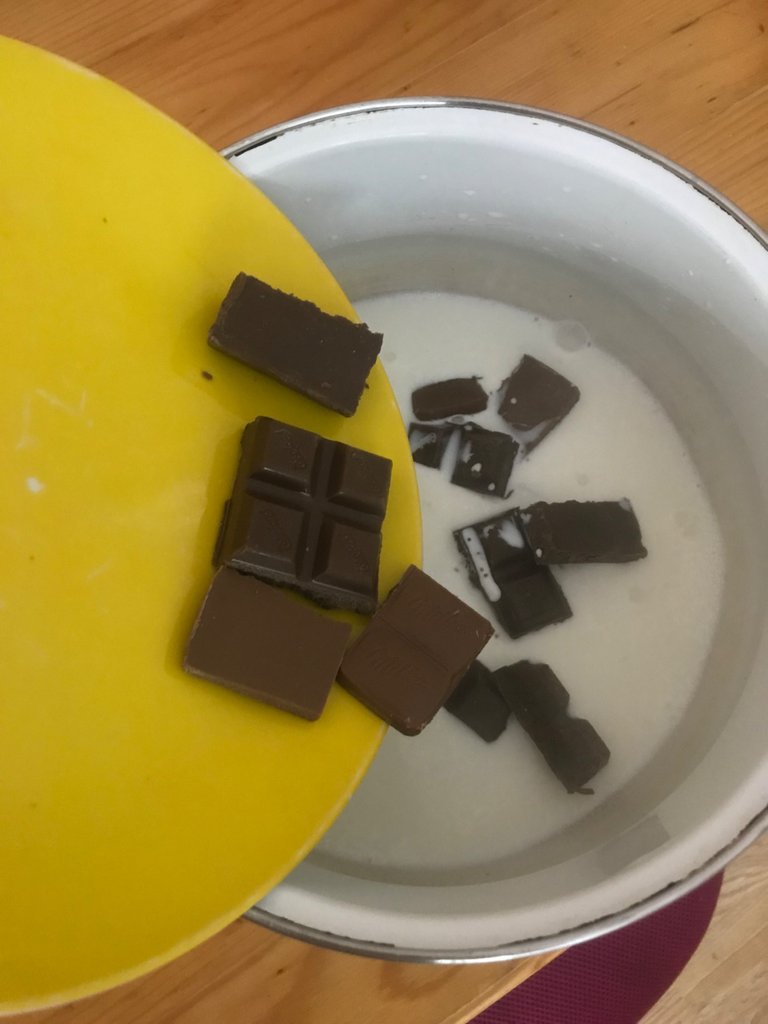 Kad se otopi čokolada, iseckate piškote na kockice.
When the chocolate melts, cut the cookies into cubes.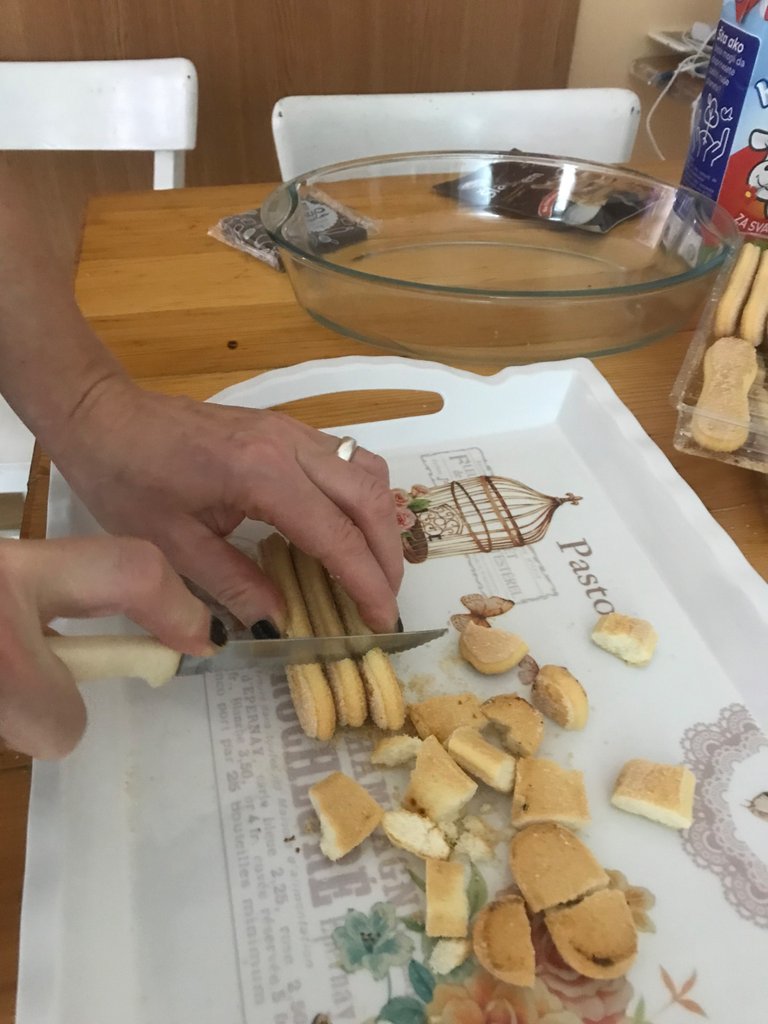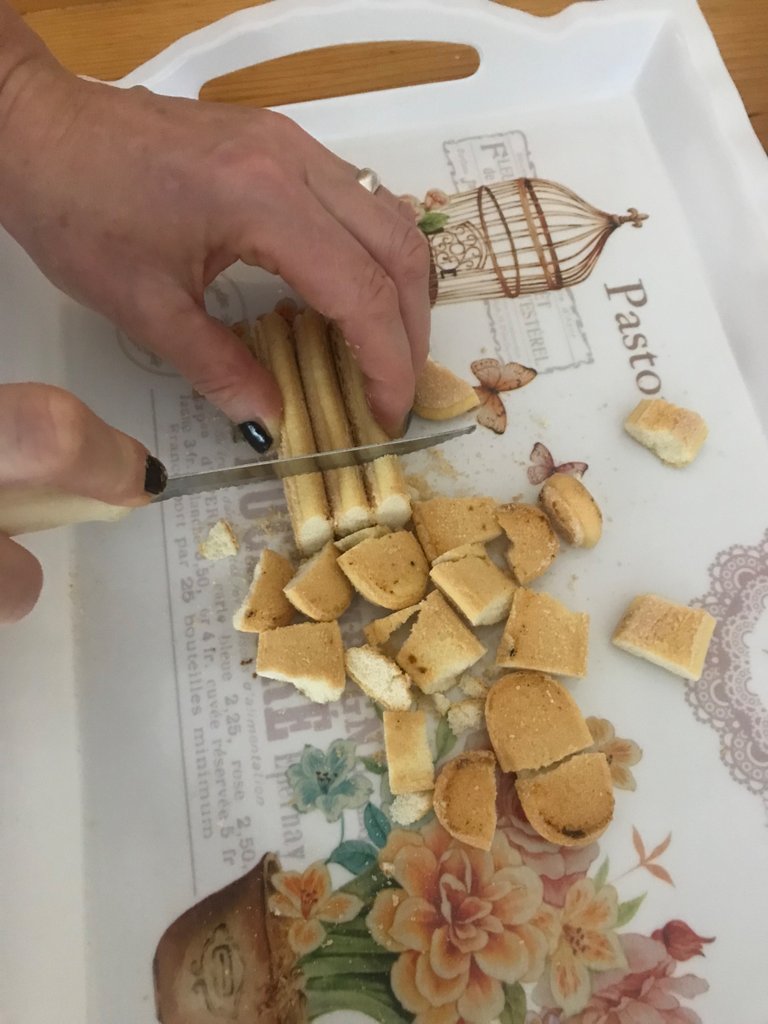 Obaviti keks u manju tepsiju u kojoj ćete sve izmešati. ( oko 20x20)
Sipajte mleko sa čokoladom u keks i izmešajte.
Wrap the biscuit in a small pan in which you will mix everything. (about 20x20)
Pour milk with chocolate into the biscuit and mix.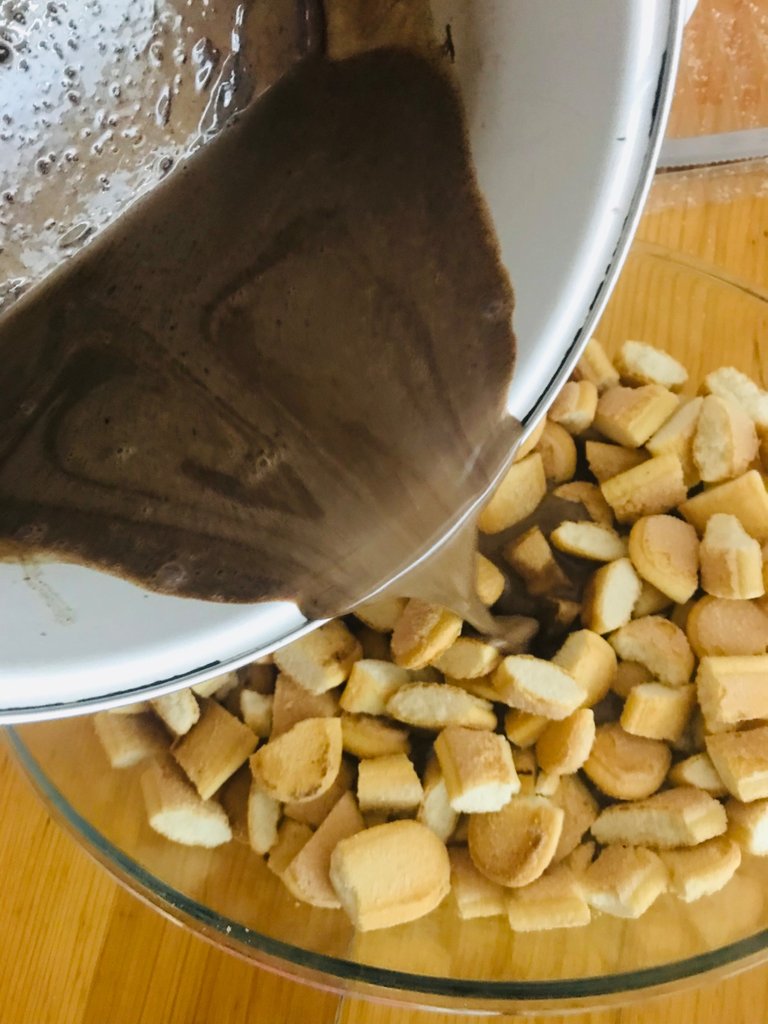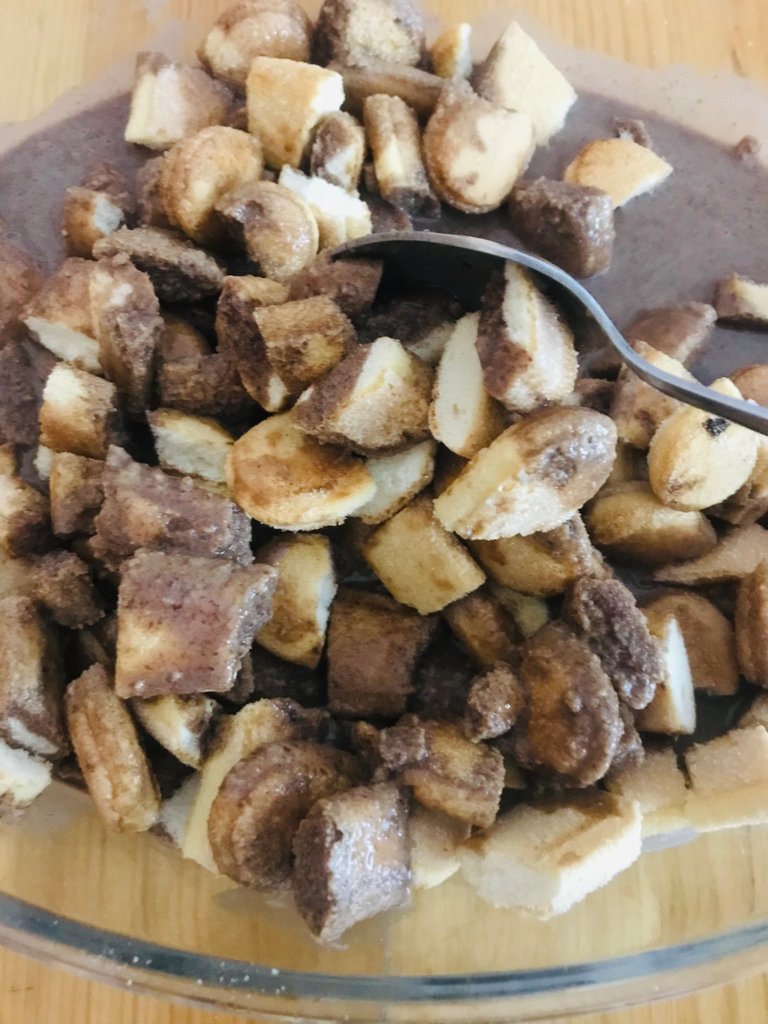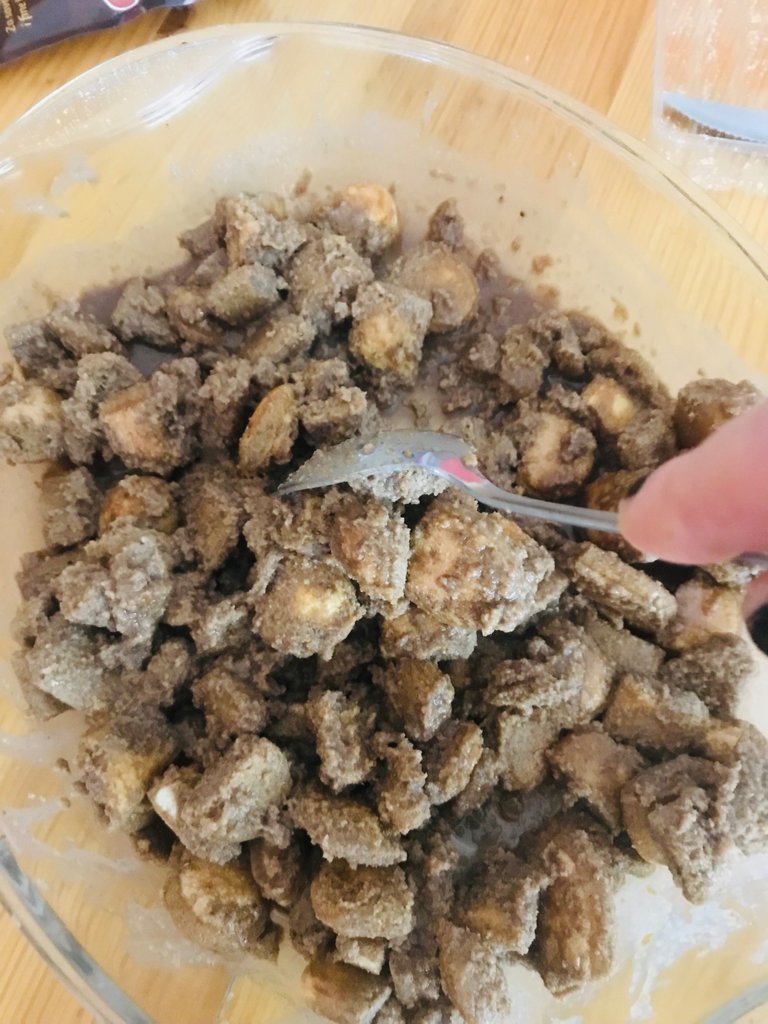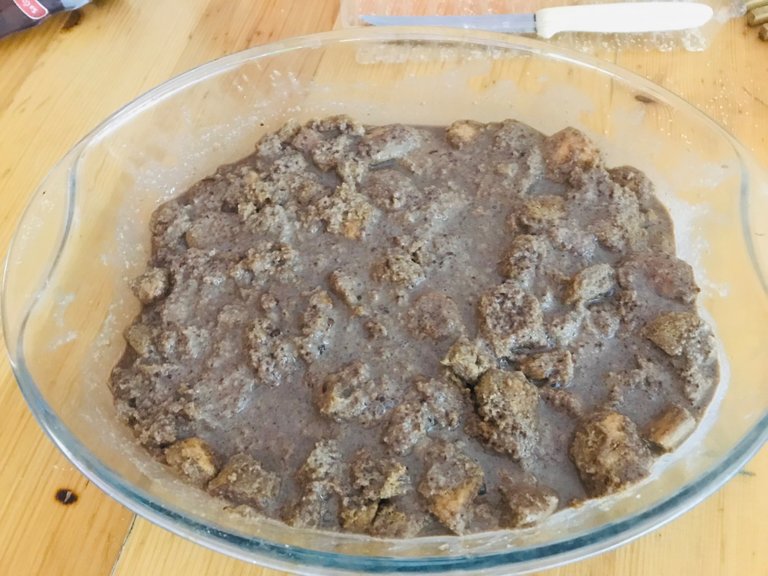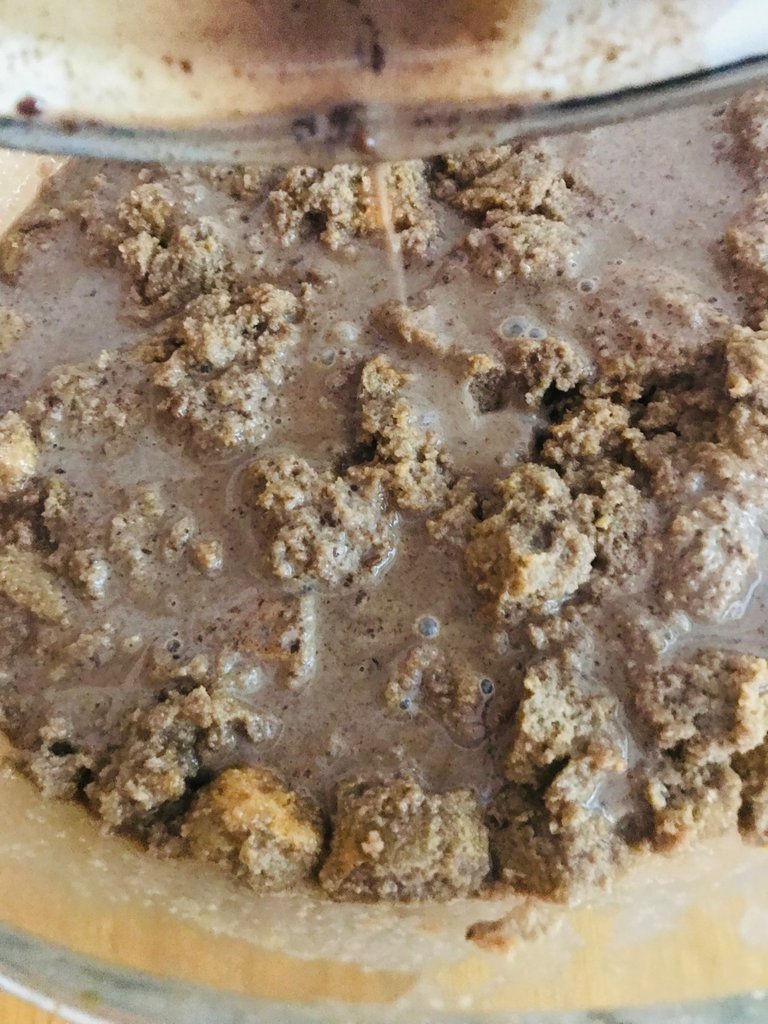 Poravnajte. Zatim izmixajte kesucu krem šlaga sa malo hladnog mleka. Prekrijte keks sa čokoladom.
Align. Then, mix a dollop of whipped cream with a little cold milk. Cover the biscuit with chocolate.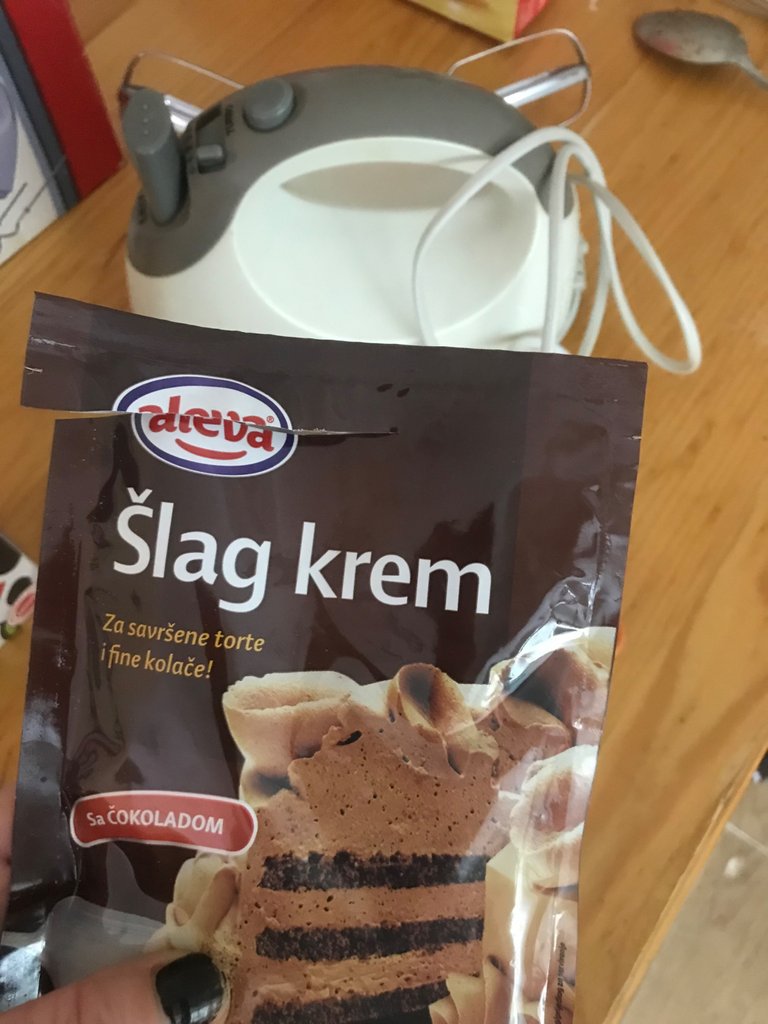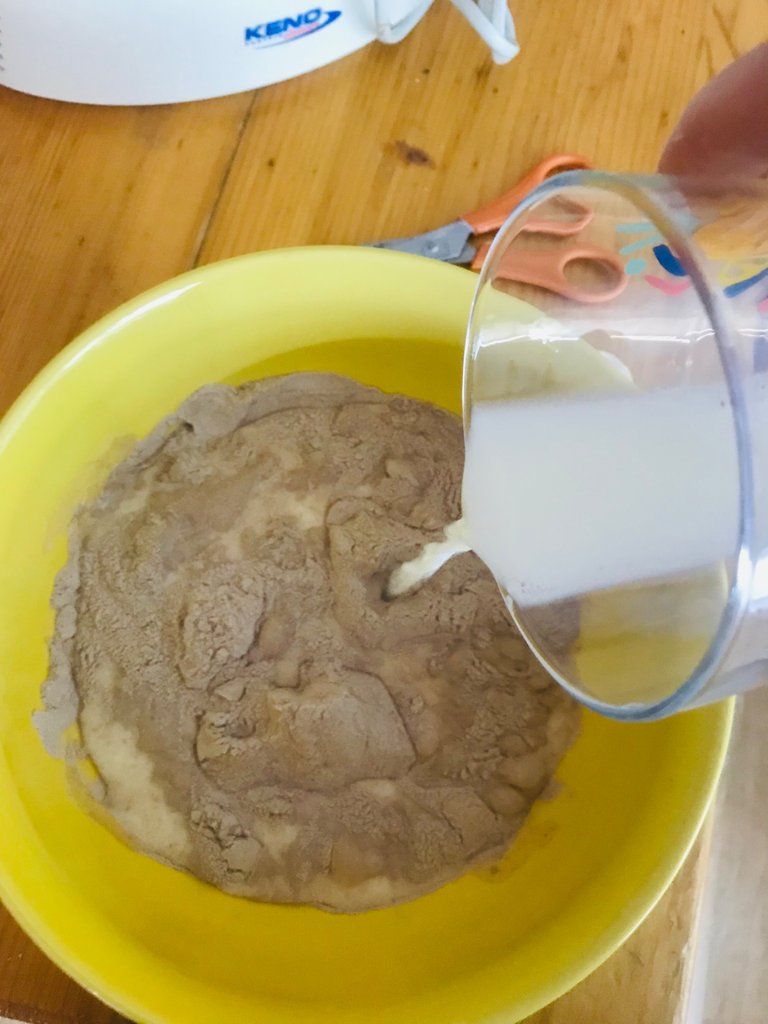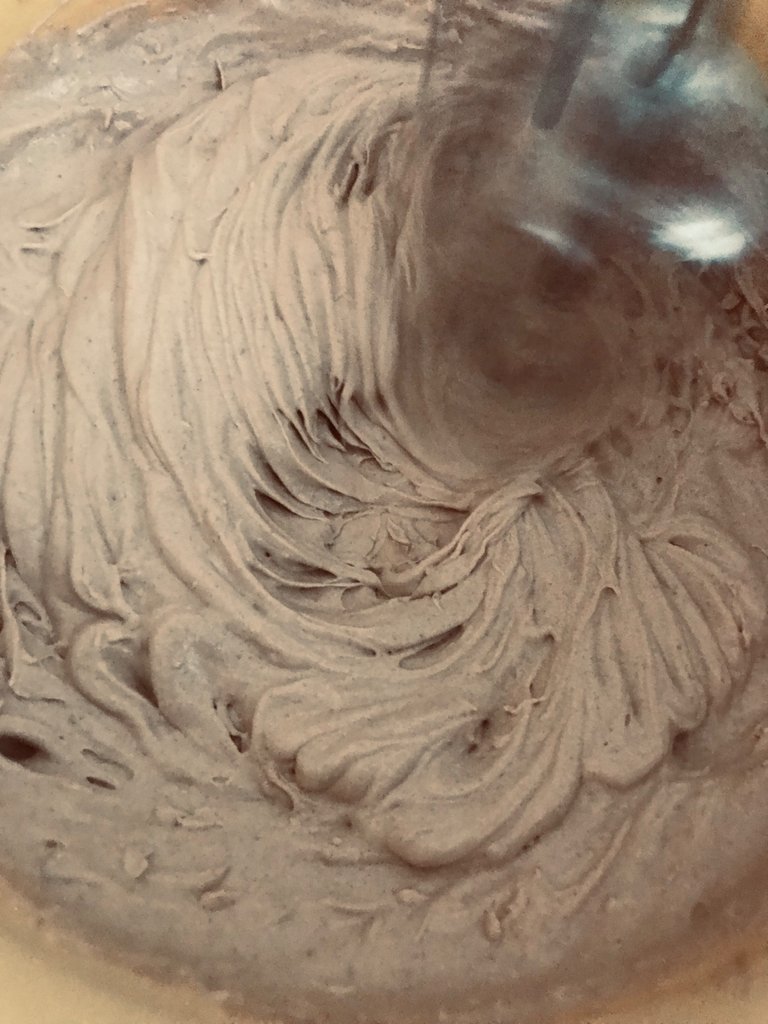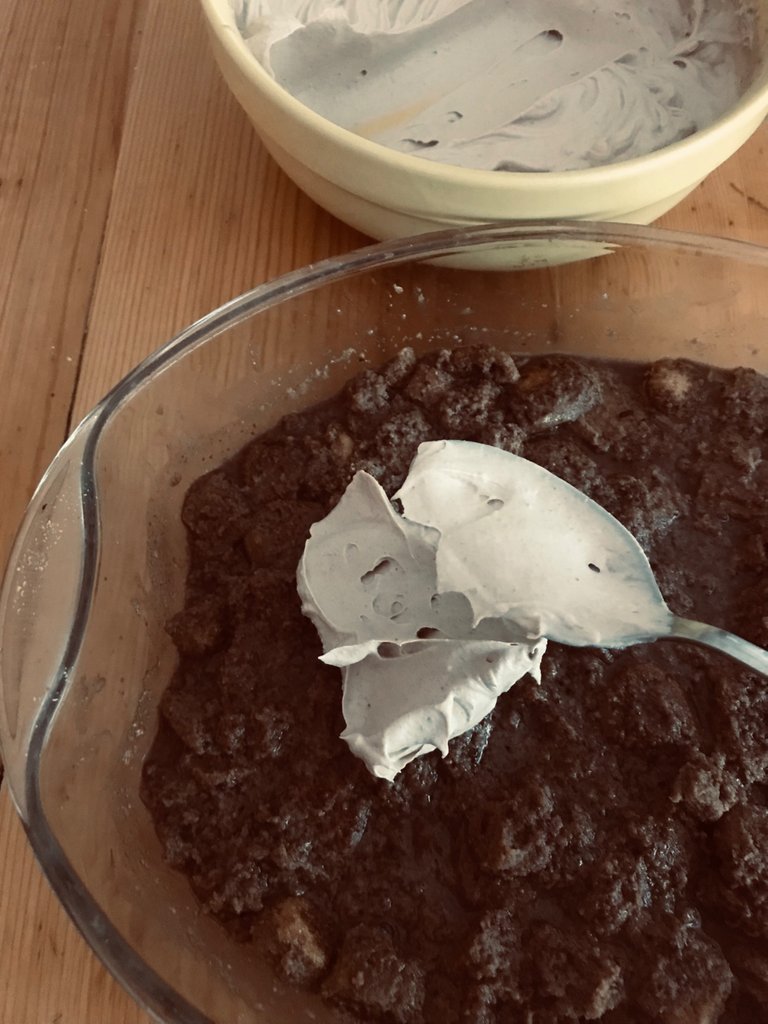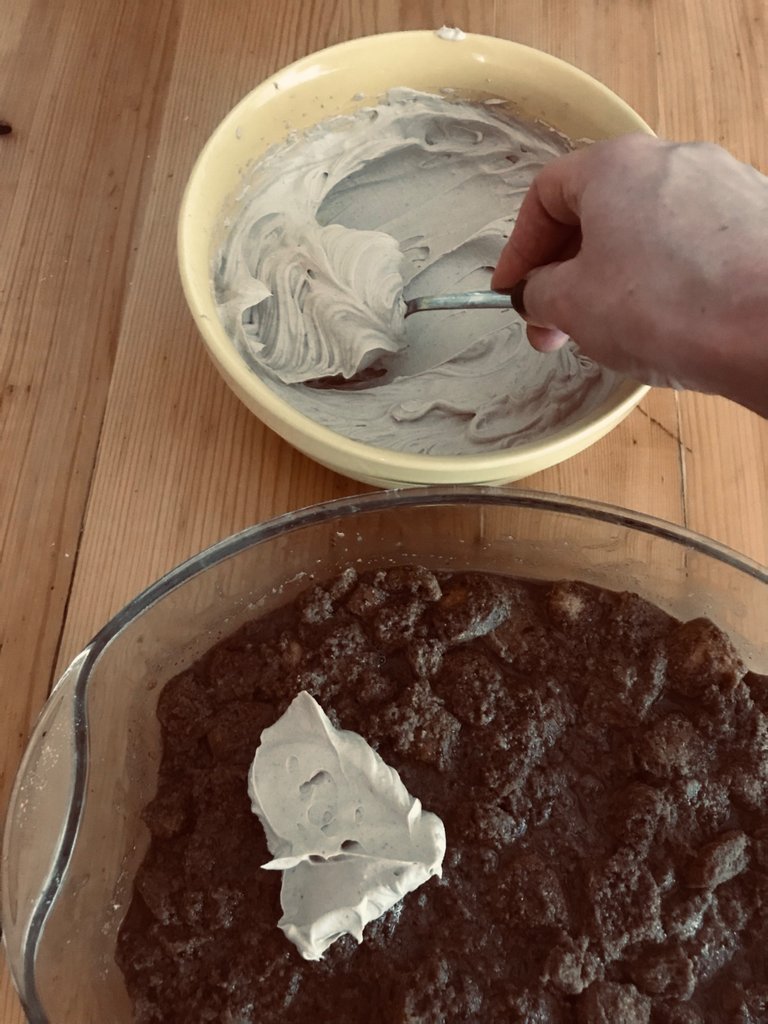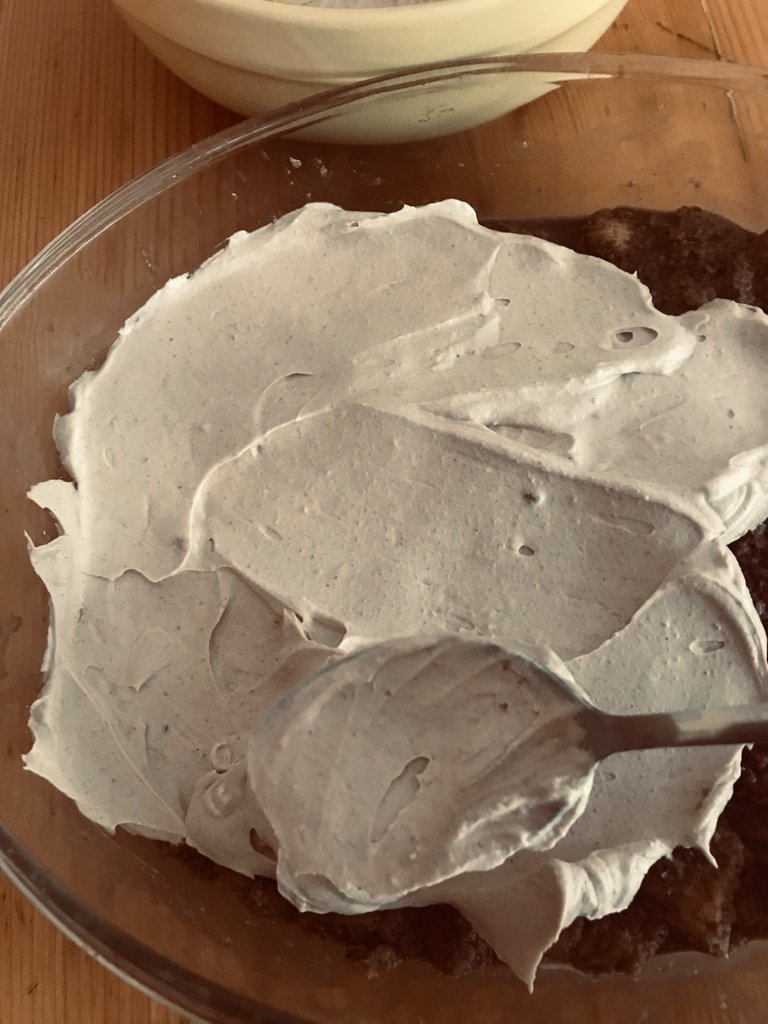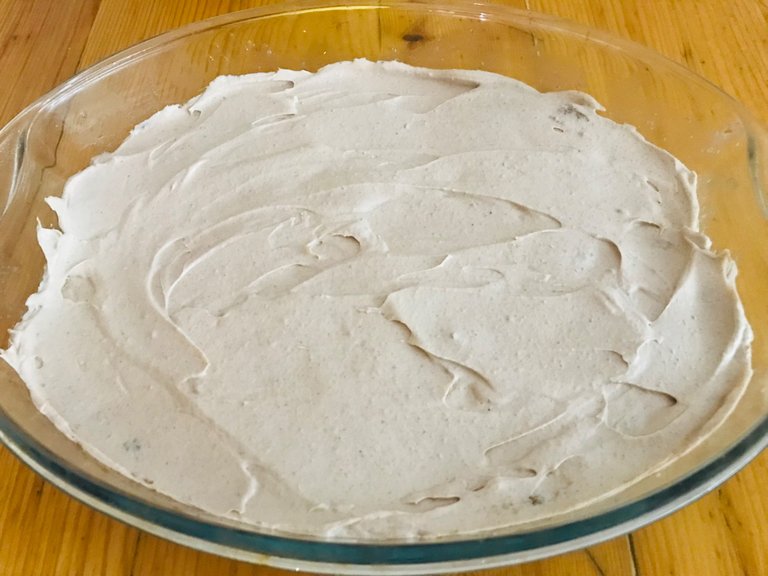 Preko šlaga narendati čokoladu.
Grate the chocolate over the whipped cream.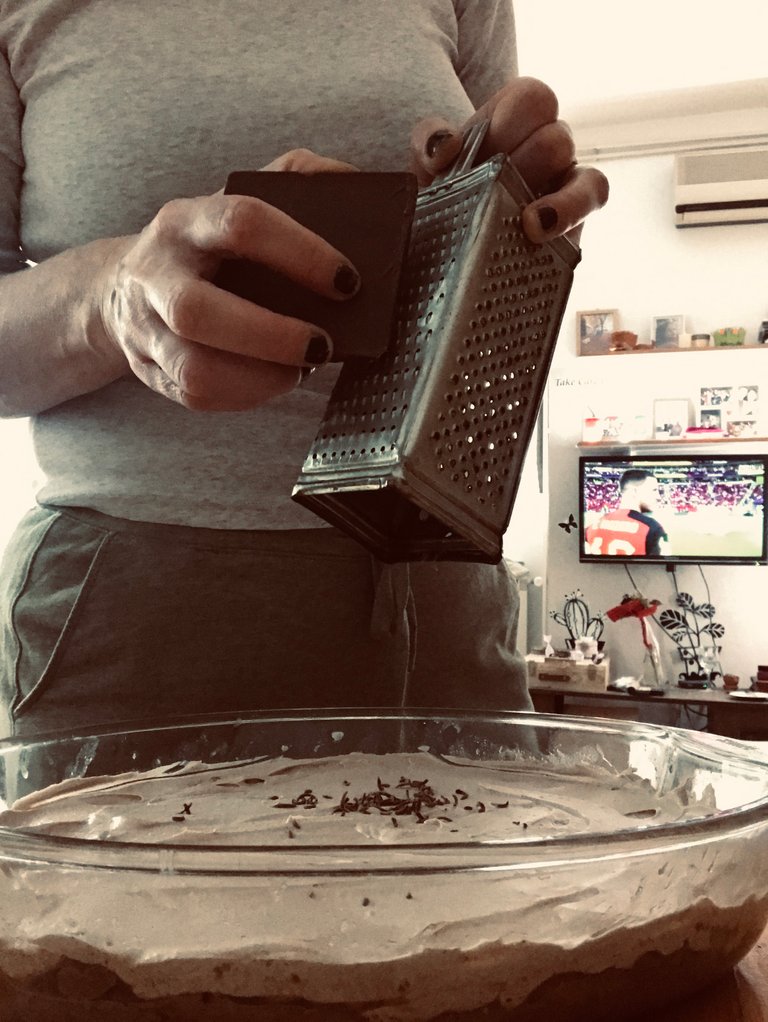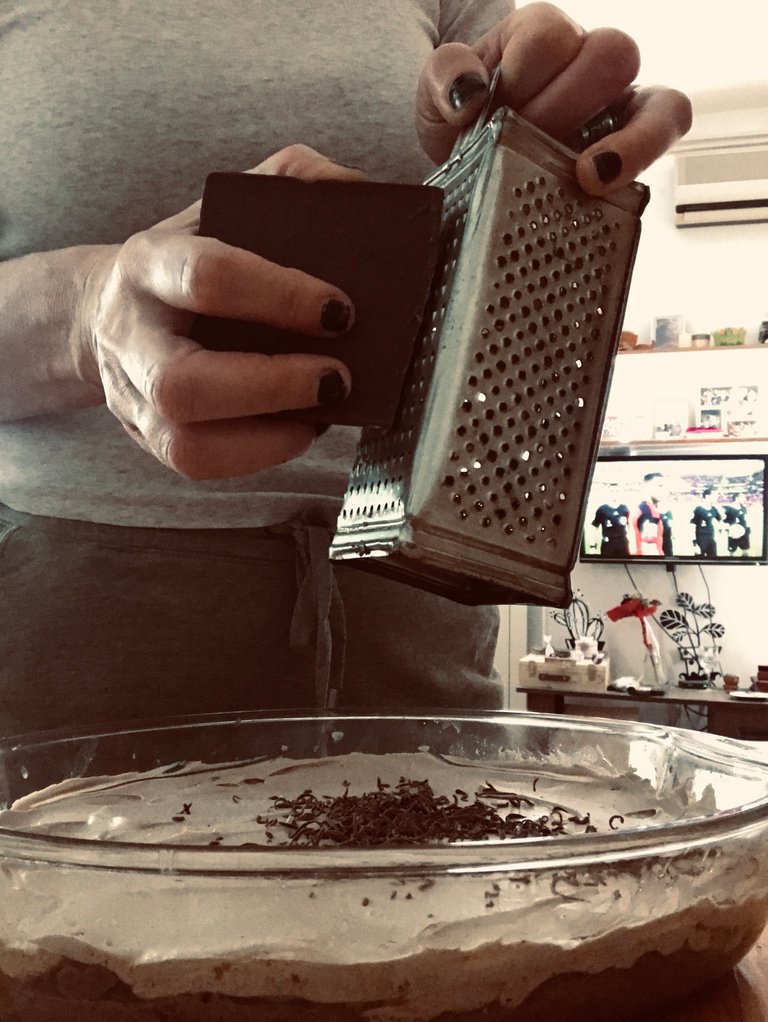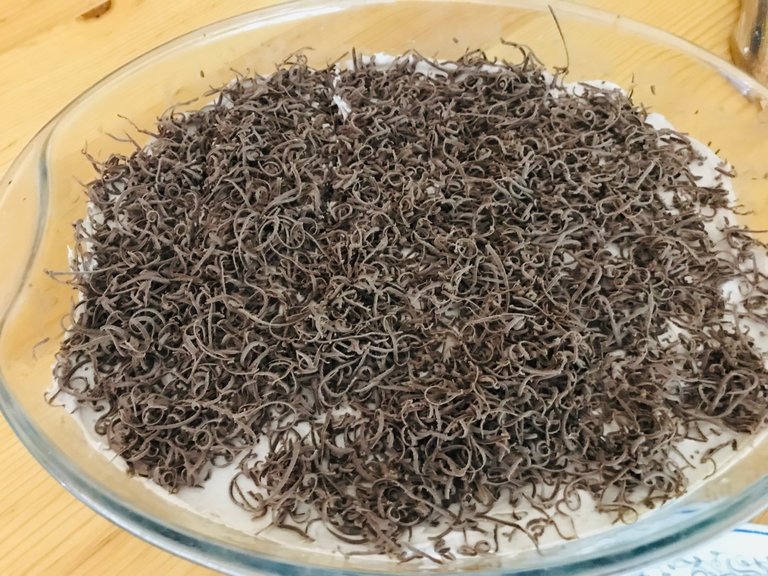 Ostaviti 1/2 sata u frižideru. Iseći na kocke, ukrasiti vićem po želji.
Leave for 1/2 hour in the fridge. Cut into cubes, decorate with grapes as desired.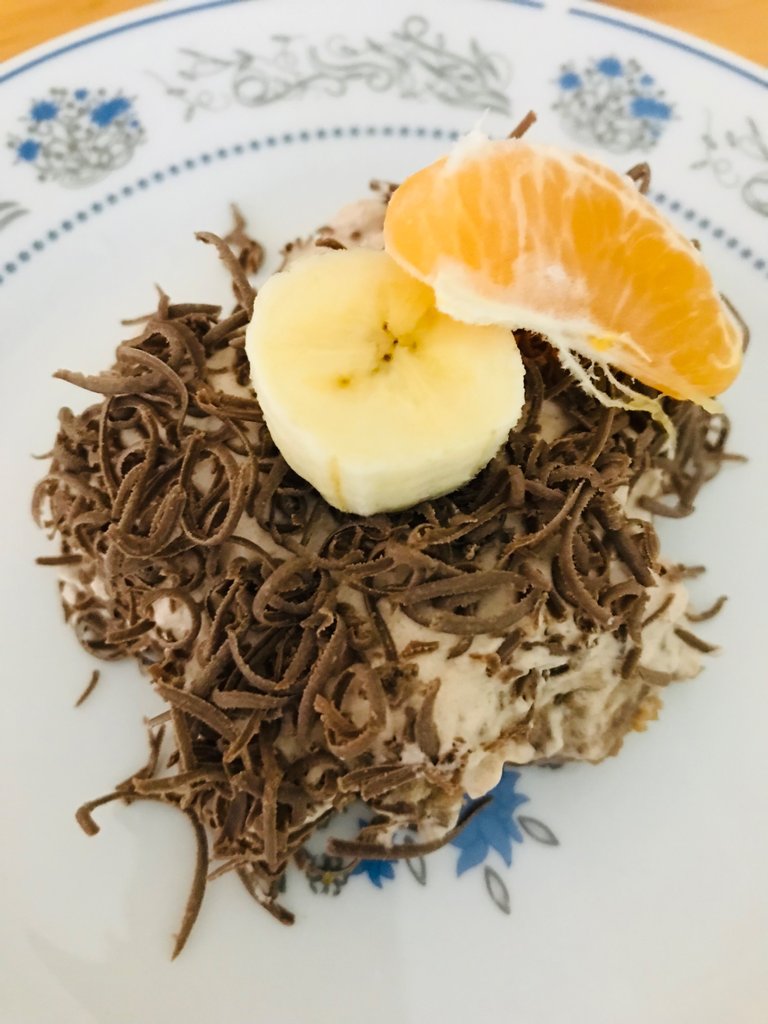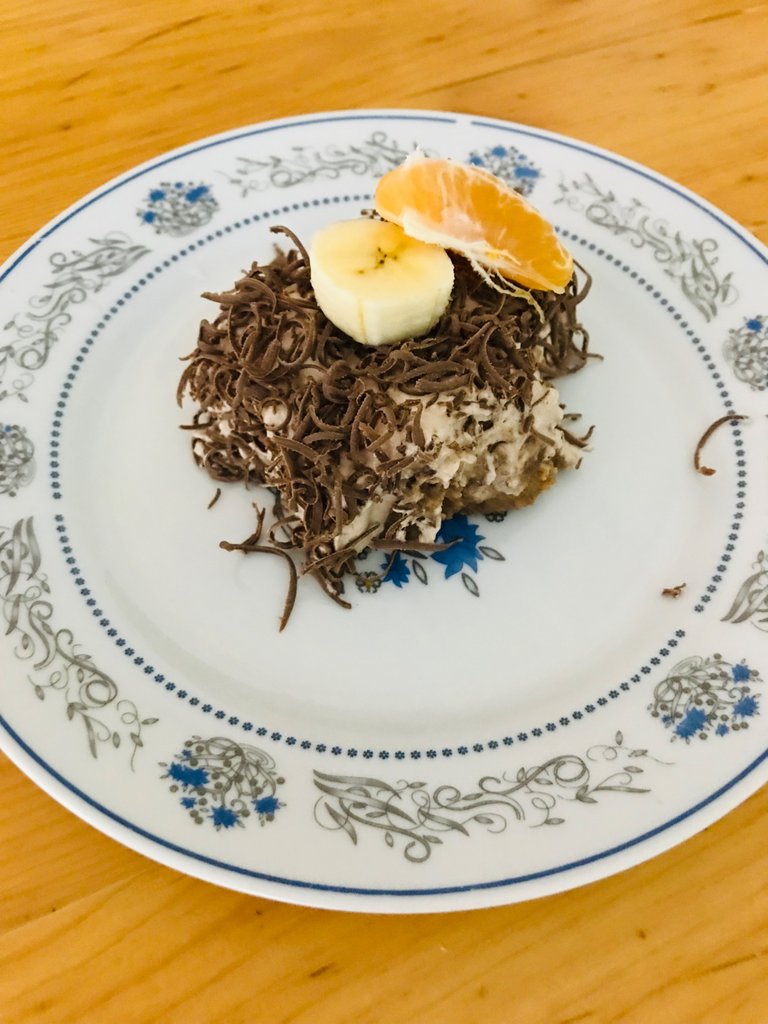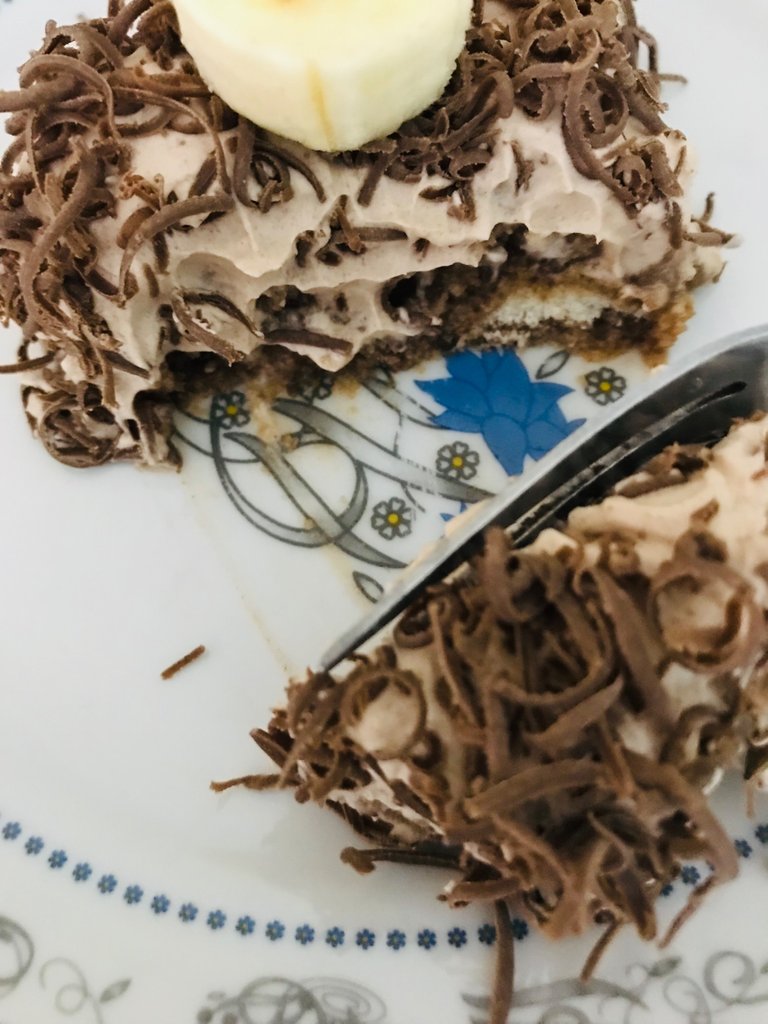 Verujem da ćete ovaj kolač praviti svake nedelje i zaboraviti na sve druge!
I believe that you will make this cake every week and forget about all the others!
Prijatno!
Pleasant!
---
Pozdrav od Anke vragolanke.
Greetings from Anka vregolana!
---
---