[Ibis Paint X] How Far have I Improved?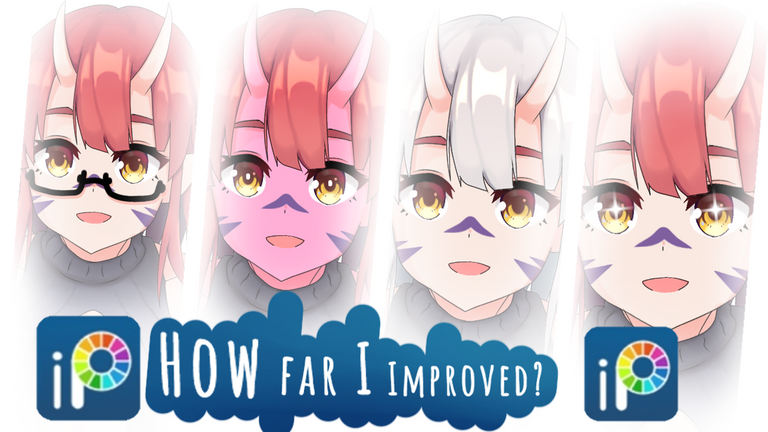 Hello Art lovers, Anime art lovers and Hivers in general. Welcome back to my Artwork post. In this post I'm not drawing characters from
HOLOLIVE
(
aka. making FANART
) for a while, but this time I'm going to draw new characters from Scratch (though not full body)
My reason is because I want to know if I have improved a bit or not after drawing 3 characters from HOLOLIVE.

Okay, let's move on to the main discussion. The tools and apps I use are still the same this time :
Ibis Paint X

Smartphone (Xiaomi Redmi Note 5A)

2 thumbs and index fingers of my hand (I don't use any help, like Stylus Pen. It's different if I have a Tablet, maybe I'll need it.)

[Additional] Built-in Music Player from smartphone (I sometimes can't focus if I'm not doing something while listening to music)
The canvas size I use for drawing is default (1000 X 1000 px)

Brush for making Lineart, Felt Tip Pen (Hard) ; 1px Thickness and 100% Opacity

Brush for Shading, Pen (Fade) ; Thickness and Opacity may vary
At first I wanted to make something with a SUMMER theme, so I made a rough sketch of the character in the pool.

I wanted to draw a character who was taking off glasses, but somehow ended up drawing a horn (and I like it)

Drawing Process
This time I'm not going to explain in detail the drawing process (only relying on this GIFs) because everything I do in the process remains the same as I usually do when drawing other characters.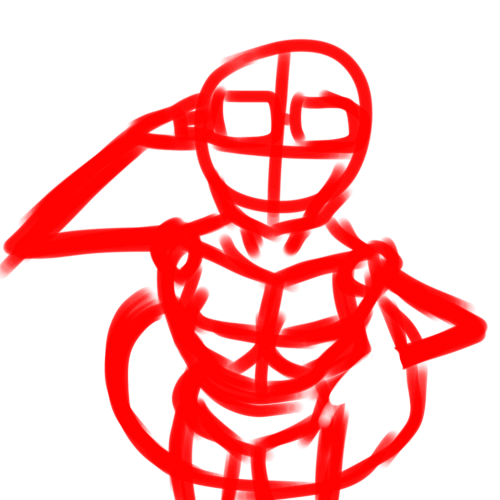 Additional Explanation
I tried to draw a character with long hair. But because in my previous 3 artworks I drew short hair characters, so when I was going to draw long hair, I felt uncomfortable and decided to draw short hair.
I decided to cancel the hand drawing because I wanted to focus the result more on the character's face.
Until the drawing process is almost finished I really haven't decided what costume I will wear for this character. This costume is the result of my quick decision because I have drawn a costume similar to this before.

Artwork Result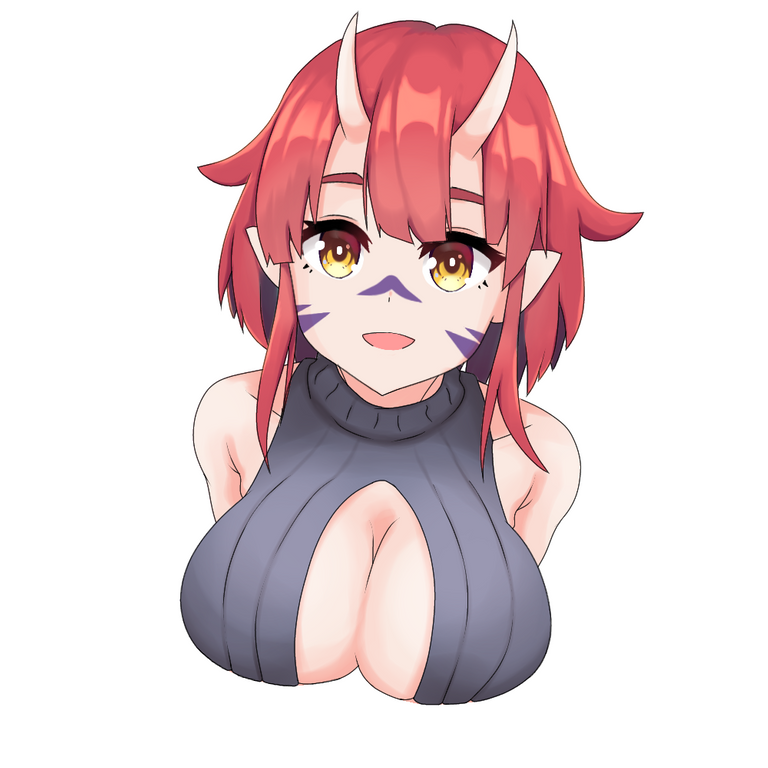 I also give some variations to my Artwork (And this is what makes it take so long, because I'm confused about which Artwork to use as True Result)
Skin colour
I want to clarify the impression of Oni who mostly have reddish skin tones.
Pupil and Glasses option
Heart and Light pupils are not drawn manually, but are from Brushes available in Ibis Paint X.
Hair

That was the process of making my latest Artwork. Do you think I have improved? To make it easier, you can visit My ARTWORK COLLECTION to compare them.
And I don't forget to thank those of you who want to take the time to visit and read my writing or just enjoy my Artwork. See you in my next new Artwork....

another credits :
@eve66 (Divider)

---
---