It's all about magic with the Wood Nymph!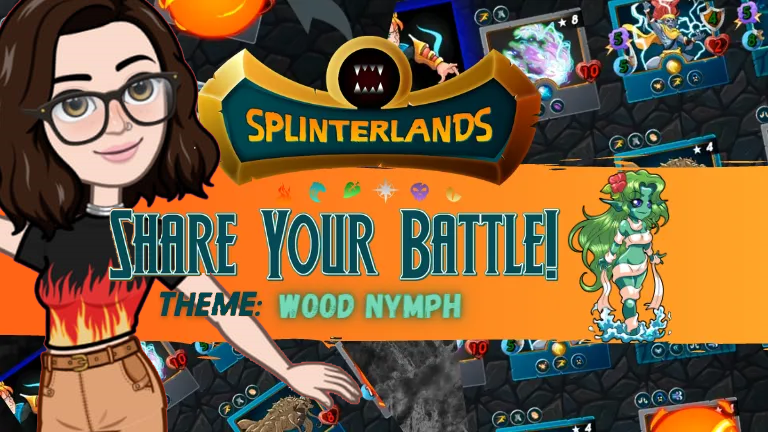 Hello everyone!
At the beginning of this season I found this card and thought of a spectacular strategy for Bronze, the surprise came when I found out that this week's Weekly Challenge is using Wood Nymph, a card that to me seems very versatile for the excellent ability it has, and now that there are no tanks with healing in the ghost cards I think it gains even more importance than before, so let's not wait any longer, let's go with this post!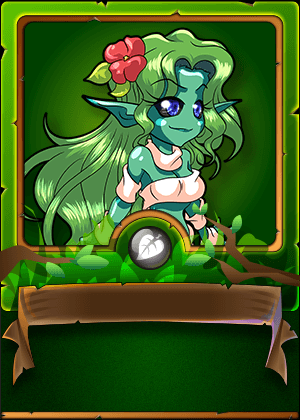 Wood Nymph.
Edition: REWARD.
Rarity: COMMON.
Element: EARTH.
Attack: MAGIC.
Abilities: Tank Heal in lvl 1, Strenghten at lvl 6.
An as his lore says:
A peculiar new bud appeared at the tips of the highest branches of the Elder Tree. The animals living in the tree watched as the strange buds grew, and in a matter of days, burst open. From each bud zoomed forth a tiny sprite. These Wood Nymphs quickly scattered around Anumün in a frenzy of mischief.
First of all, the design of this card is one of my favorites in the whole game, I love that flower that has crowning his hair, at level 1 has a point of magical attack, 1 point of speed and 2 points of life, at first glance is a very weak card but his ability added to the new summoner of Earth, make it a very versatile card and being of magical attack, you should always be careful with them. It is currently priced at around $4.5 and its gold version is worth about $67.


How to use the Wood Nymph?
The real utility of Wood Nymph is in using her ability to keep your tank alive, she is very weak and slow, that's why you have to place her to the back, not in the last position so you can avoid the Sneak ability at first, and if possible, place a card weaker than her to avoid the Opportunity ability, now with Obsidian you can increase her magic attack to 2 and that makes her dangerous because besides doing good damage, she heals. Combining her with Unicorn Mustang and Golbin Psychic makes her a terror to face against magic and if you change the Unicorn for Mycelic Infantry, the terror goes to the enemies with Melee and Ranged, and if you want to take full advantage of Obsidian then use Oaken Behemoth as a tank and not to mention Kron, he will never die. What I like about this card is that it is very versatile because depending on the rank there are different strategies that you can use, but in all of them Wood Nymph fits well.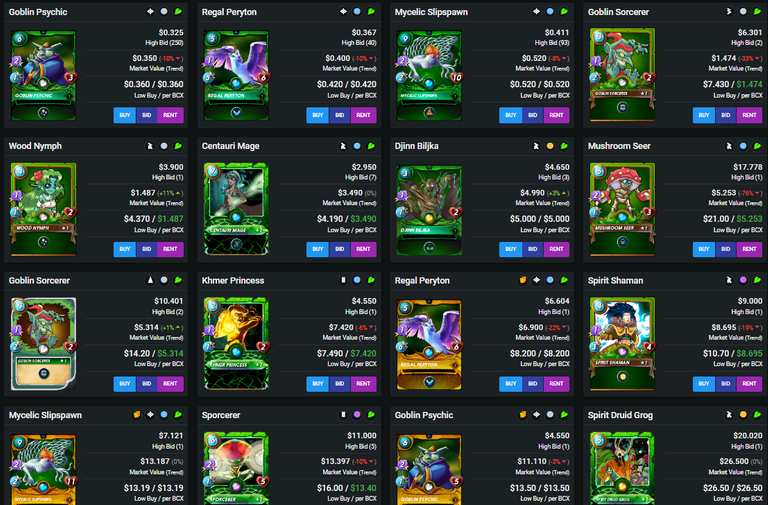 But its versatility does not end there, depending on the ruleset, you can also give different uses to this card, and combining it with Dragon type using Delwyn Dragonscale is another excellent way to give more utility to Wood Nymph.

My Battles.
High Mana Battle: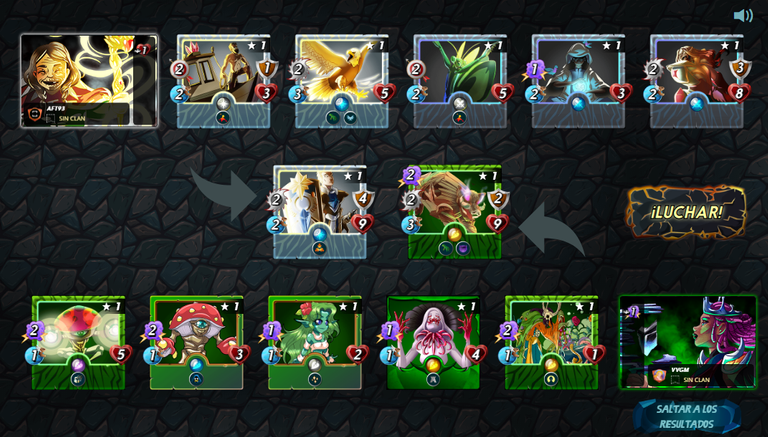 This was not a battle, it was directly a beating, taking advantage of the low prices I rented an excellent Earth deck thinking in Silver rank, the Behemoth holds a lot already on its own, the Spirit behind it revives it if it dies, Mycelia gives them shields to make them last longer (which benefits Wood Nymph a lot), this last one heals the Behemoth, and my two mushrooms are in charge of burning the enemy's armor and lowering his magic attack (if you face against magic, this deck is almost indestructible, try it).
Medium Mana Battle: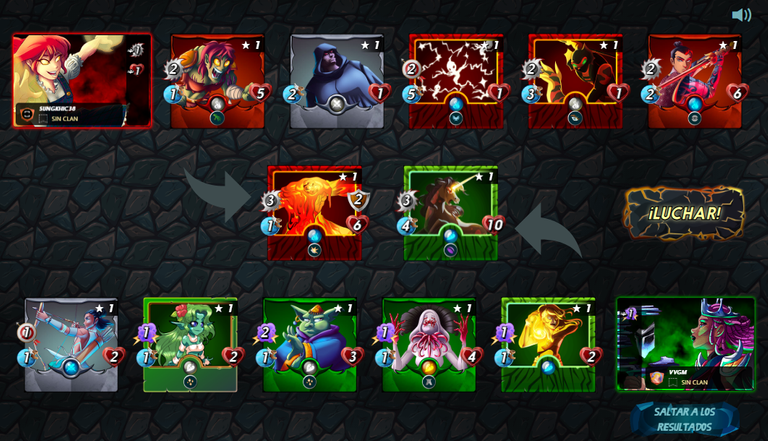 This is the Unicorn's stragia plus the double healing, again if you face magic with this you are going to get a great winning percentage, but even when you don't face magic it is also very dangerous, if you notice, none of these two battles were directly against magic and in both I won, because this alignment is very, very strong. Note that I place two other cards of equal life to serve as bait and my Wood Nymph live longer, so much so that in this battle she was the one who ended up giving the final blow, a spectacular closing for a spectacular card.

An update on how my plan is going.
In my last reward I decided to buy my first Chaos Legion packs and I'm putting together a video for you to see what I got in them, I have a good surprise there, stay tuned, the plan is still going very very well and that makes me quite happy, so far I've come with my post, thank you all for reading, see you in the next one. Greetings!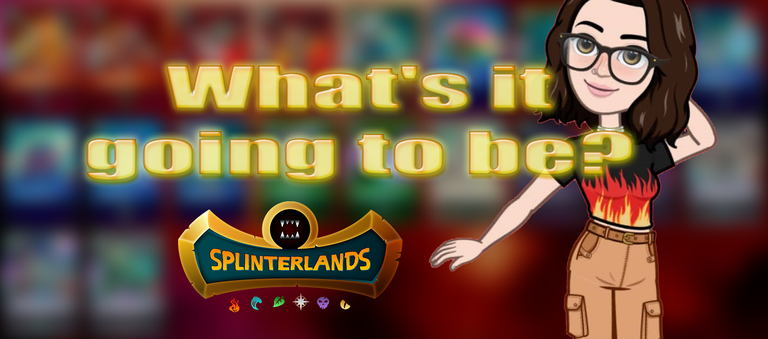 Follow me on my Social Networks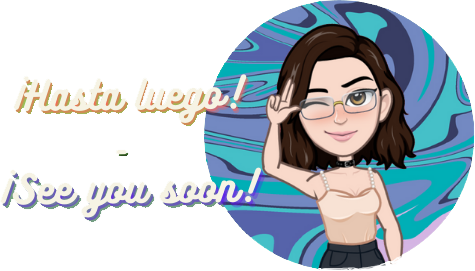 ---
---