Reverse Speed + Melee Mayhem is perfect for Hill Giant!!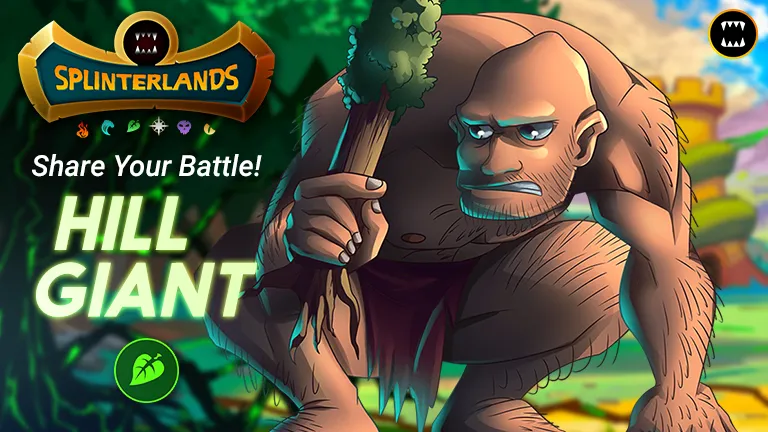 Hello everyone and welcome again!
I have to say, adapting to the new formats was quite complicated at first but everything is back to normal with my games, I just had to focus on Earth when this new #ShareYourBattle appeared so I took advantage of my games to show how useful a card like Hill Giant can be. So welcome!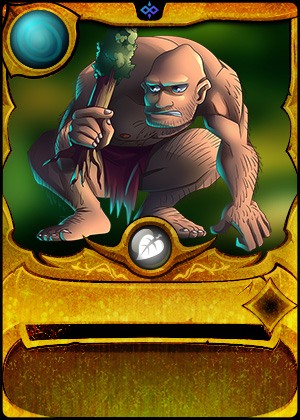 In case you don't know it...
Introducing Flying Squid!
Edition: CHAOS LEGION.
Rarity: COMMON.
Element: EARTH.
Attack: MELEE.
Mana Cost: 3 points.
Abilities:
An as the lore says:
Hill Giants live in the Talus Bluffs on the outskirts of the volcano known as the Mountain of Ash. They are nomadic people that travel from hilltop to hilltop following herds of deer and cattle. Though they are intimidating, Hill Giants are typically more far more inquisitive of other cultures and seek to learn from them rather than attack. However, if they need to defend themselves, they attack by ripping boulders from the ground and are able to hurl them up to a mile. The people of Praetoria are glad to have them on their side against the Chaos Legion.
With a mischievous grin, the monstrous Gurlk flung the horse-sized boulder across the river, skipping it seven times. He turned to face the other competitors, noticing their frowns. A wide smile curled on his face and he let out a bellowing laugh.
How to use Hill Giant?
This card is a low mana tank, there is nothing more than that for it. Or is there? well yes, the rulesets are made just so that all cards have a variety of uses, and for this one there are several rulesets that can do that:
Melee Mayhem.

Reverse Speed.

Super Sneak.

Equal Opportunity.

Up, Close & Personal.

Heavy Hitters (from Gold Rank, of course).

Little League.
So its basic use would be as a tank in the first position, especially in Melee only battles, and if the ruleset allows you then if you can improvise, but in general ranges and standard battles it is best to use it as protection for your cards because it has a lot of life for its mana range.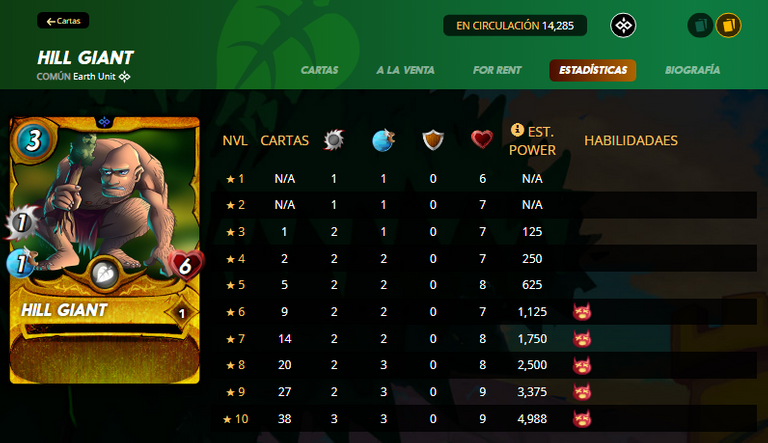 Round 1.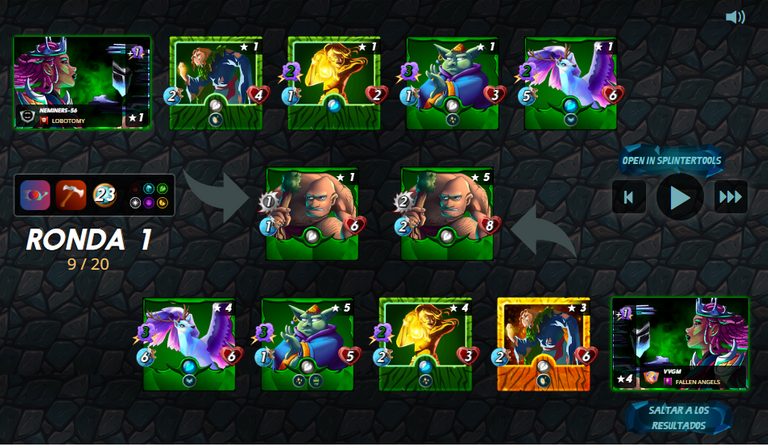 Mycelic Morphoid has Thorns, so it is great as a first tank, so it applies damage if it is attacked first.

Hill Giant to be the real tank of the team when the Morphoid falls, 8 health plus healing is a great strategy that will make it last long in battle.

Failed Summoner is here to do the same as Hill Giant if he falls, because my opponent played magic and I should be prepared for that.

Khmer Princess has healing at level 4, it's a huge difference with her level 1 version because this way I apply double healing to my Hill Giant, that gives me an advantage.

Goblin Psychic in addition to heal my tank, at level 5 has Afliction, nullifying the effect of the enemy Goblin.

Regal Peryton is my card with more damage, that's why I place it in the last position.

Round 2.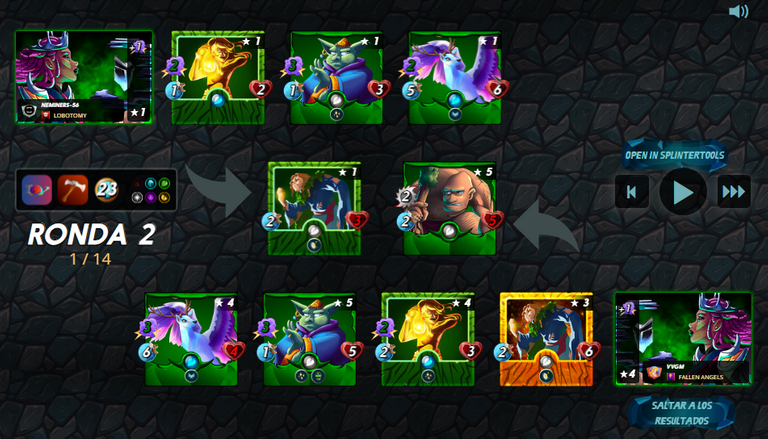 Reverse Speed is perfect for Hill Giant because he has only 1-2 points of speed at Bronze level and then Melee Mayhem so he can attack from any position, plus his life is so high that he's going to hold on long enough for your other cards to do the job.
Bronze is full of bots and this battle is the proof that the level of the cards is very important because I played the same cards as my opponent, literally in the same order using the Splintertools tool but the difference in level and of course stats, makes all the difference.

Round 3.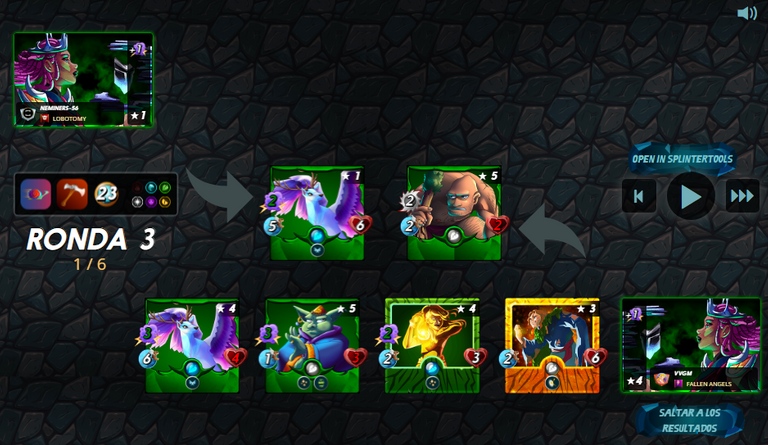 The difference in Health, Attack and Speed of each of my cards over my opponent's caused the battle to end before it started, that's why it is very important that the level of your cards is as high as possible.

What was my experience with this card?
The truth was more than good, it is a card that does not shine much when seen alone but combined with the rest of cards in your edition can be a real diamond for those battles where mana is scarce, plus it is very cheap right now so I think it is an excellent buy.

As I always say in these posts, all cards, no matter how good or bad they may seem, have their moments of glory and also their bad side, it's up to you as a player to use them as they should be and take advantage of them in your victories, play many battles, practice and you will become a better player little by little.
Thank you very much for reading my post, I hope to see you in the next one, see you soon!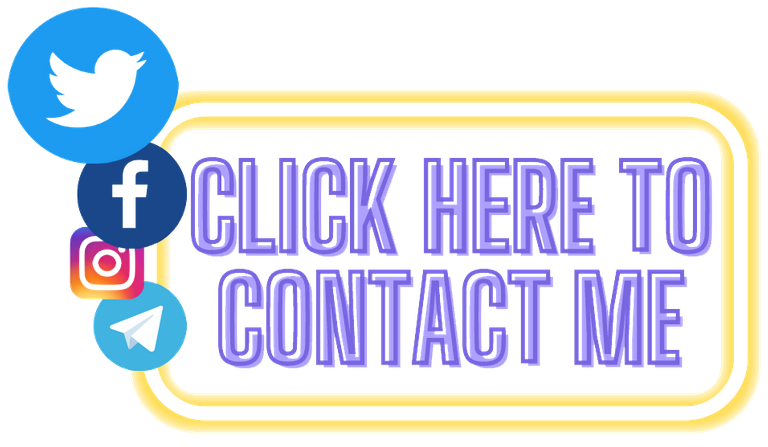 ---
---