Enjoying Coffee On The Side Of The Road While Writing My Strange Experience Story About Coffee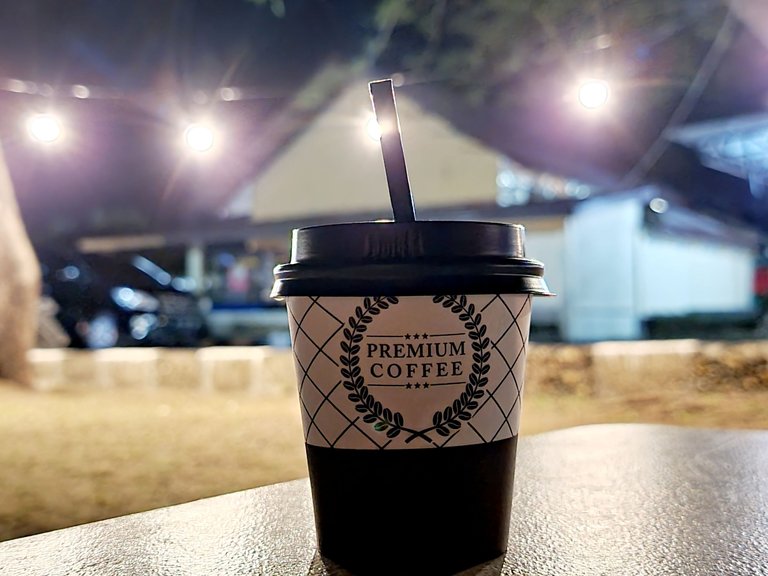 Hello coffee lover friends wherever you are, have a nice day and may all your dreams come true.
Yesterday evening I saw a post led by @cinnccf in the Cinnamon Cup Coffee community which is a contest held by @cinnccf, I read it and try to understand what is being asked to tell in the contest? After I read and understood it, it turned out that in the contest the contest maker asked the participant to make a post about something that told an unpleasant story when he enjoyed a cup of coffee anywhere and anytime.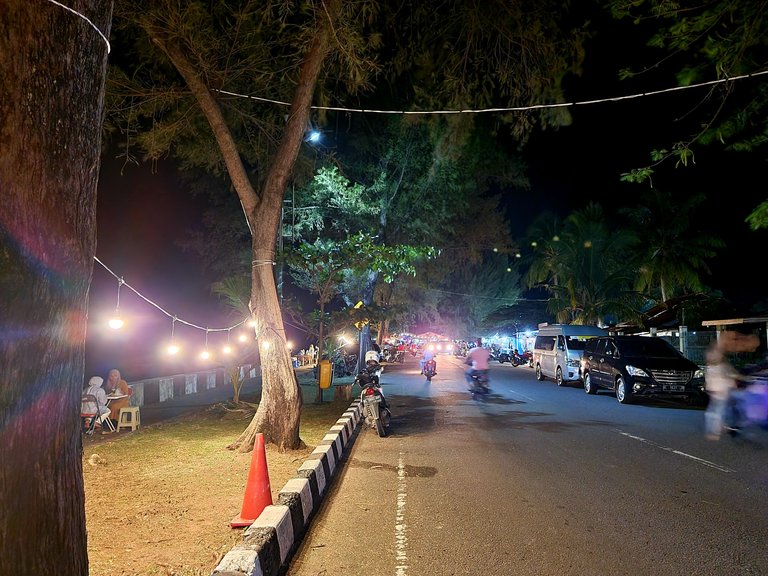 Sabang Fair Area, Street Coffee shop with a Car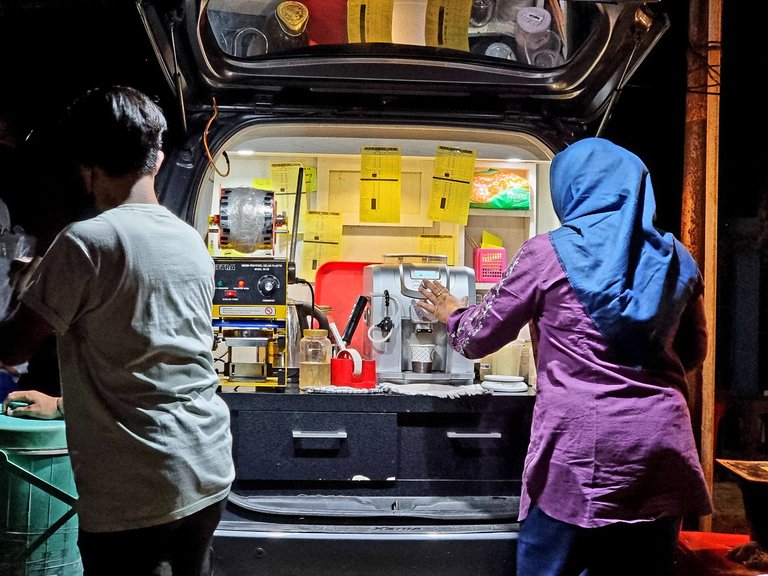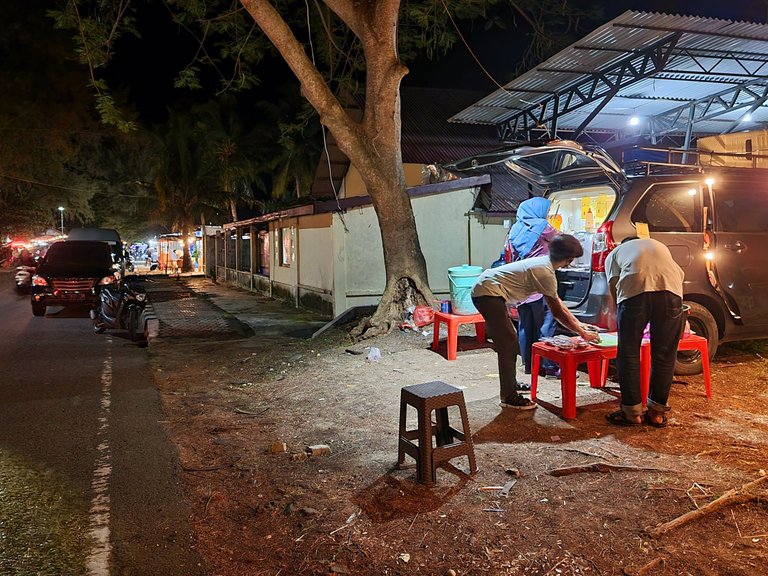 Street coffee seller with a car full of coffee machines.
---
Now I have to re-open my memory and recall some of the things that happened while I was enjoying my coffee. After I reminisced about my experience while enjoying coffee, I remembered when I tried to order a coffee called Nira Coffee.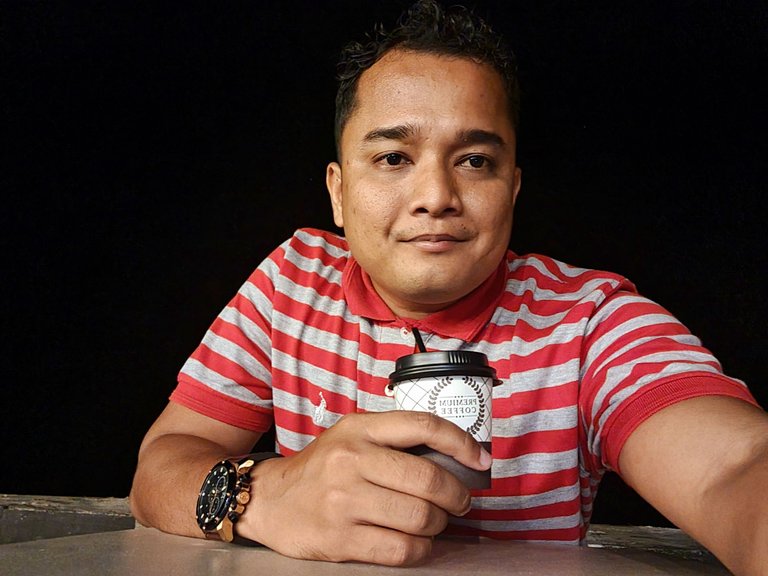 Me with a cup of coffee.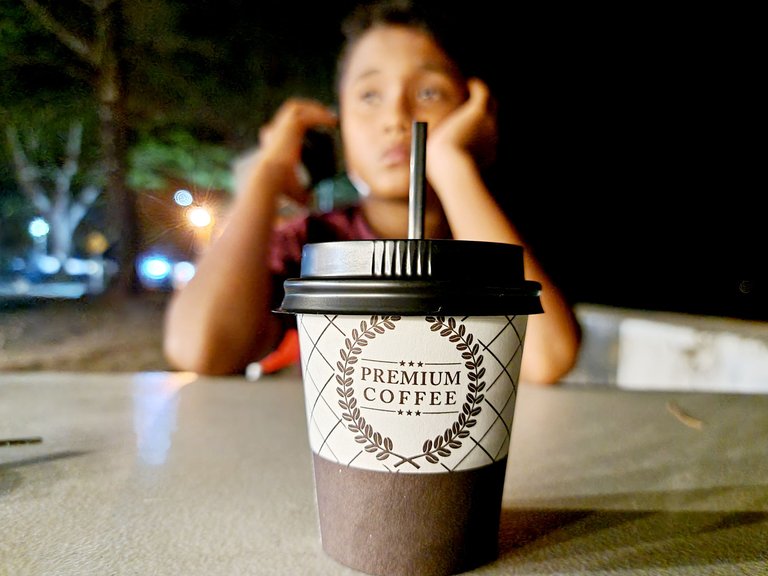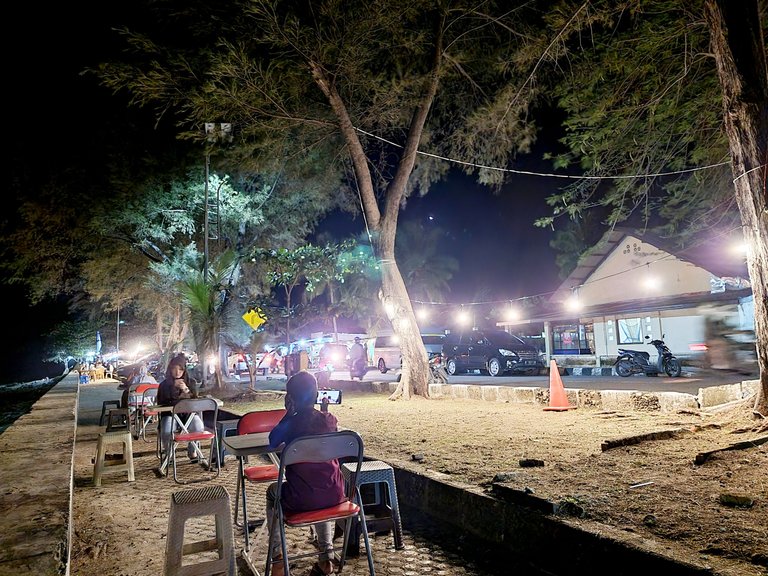 Here I relax with my younger brother.
---
Tonight I will tell you a story while enjoying coffee on the side of the road that is sold by using a car that can move, I ordered exspersso coffee which was served in a small cup with a thin straw.
When I worked at that time I became a driver and tour guide to take guests on vacation to the city of Sabang which is located at the westernmost tip of Indonesia, I lived here and I worked as a guide and driver at that time.
When I was on the way I felt sleepy while driving the car, it turns out that the guest I brought saw and noticed me at once the guests said, "Let's go find a cup of coffee to get rid of sleepiness and relax there for a moment.
after that I immediately looked for a coffee shop to stop there for a while while enjoying a cup of coffee.
When I got there I immediately saw the drink menu paper provided on the table, when I was looking for the right drink I came across a very strange coffee name and I had never seen it before, namely Nira Coffee.
I don't think anything about the coffee I ordered, I think the coffee is similar to Americano espresso coffee As for Cappuccino and the like that are not mixed with other drinks.
Not long after that the waiter there brought me a glass of Nira coffee that I ordered, there I looked confused when I watched the small glass into 2 parts, one was black and the other was white and yellowish white like that. I again asked the waiter if this was really the drink I ordered. I ordered Nira coffee, is this really coffee? The waiter there also answered without hesitation, this is your order, namely Nira coffee.
Okay I also received the drink and I will try to drink it. Thank you I say to the waiter.
Because I saw the drink I ordered into two parts I tried the stirrer using the spoon provided there. After that I tried to drink it slowly.
When I drink it I feel something very strange that I have never felt at that time while enjoying this coffee something very strange on my tongue.
Immediately I stopped drinking the coffee I ordered and again called the waiter who was standing there. I called the waiter to ask what is mixed in my coffee why it tastes like this I really don't like it. Why do you have the heart to mix my drink with another drink I didn't ask for it like that I asked for Nira Coffe and nothing else.
Hearing my words and my expression the waiter laughed a little, Now he is asking me again. Do you know what Nira is, sir?
There I began to think and reminisce. What does the waiter mean by nira?
Could this be plam water (Aren water), I said to the waiter?
The waiter confirmed that the value was palm water mixed into coffee so that it tasted sour and fizzy.
That time I didn't drink it anymore because I really really didn't like it and I asked the role to bring me a small expression glass to get rid of sleepiness so that I can focus again while driving to bring guests who travel to Sabang with me.
Alright guys, that's a very, very uncomfortable story I felt while enjoying a cup of coffee and I don't drink the Kapo called Nira Coffe until now.
Hopefully you guys like it and give me a little advice and criticism from you guys so that I can be cooler in the future and hopefully useful.
Thank you so much for stopping by in my post, see you in my next post.
---
Device Information I use for Making a Picture
| Photography | Moment With a Coffee |
| --- | --- |
| Location Photo | Indonesia (Sabang Fair Area) |
| Camera used | Samsung S21 Ultra |
| Photographer | @walad |
My Best Regard @walad
---
---