Unforgettable moment in 2018 when I accompanied my friend from Jambi on vacation in Sabang City

Hello everyone how are you all today? On this occasion I would like to participate in a contest held by @galenkp in THE WEEKEND community, this contest has been started since two days ago. There are several topics that we can choose from there, provided by the contest organizer, namely @galenkp, I chose the first option which I think suits me and I experienced it a few years ago before covid19 hit.
The contents of the first option are:
Tell us about one of your most favoured, enjoyable, beautiful or idyllic moments spent in nature - Where and when was it, what did you do there. Your garden, the woods, the seaside, tropical paradise or desert, a park in the city or the wide open plains; anywhere counts as long as it was a moment spent with nature.
---
Accompany my friend who is from Jambi on vacation in Sabang City
On 7 February 2018, I had two friends from Jambi, they came to Sabang City for a vacation for a few days and they stayed with me at my house. The first day they arrived in Sabang City, it was almost evening because they boarded the last ferry. That night I invited them to enjoy dinner at a restaurant in the city of Sabang, after finishing enjoying the food I took them home to rest because tomorrow we will visit several tourist attractions in the city of Sabang.
The next day we early in the morning around 8 in the morning leaving for tourist attractions, our destination is Sarang Cave which is 40 KM from where I live. After almost 30 more minutes we were on our way to our tourist spot and arrived at our destination.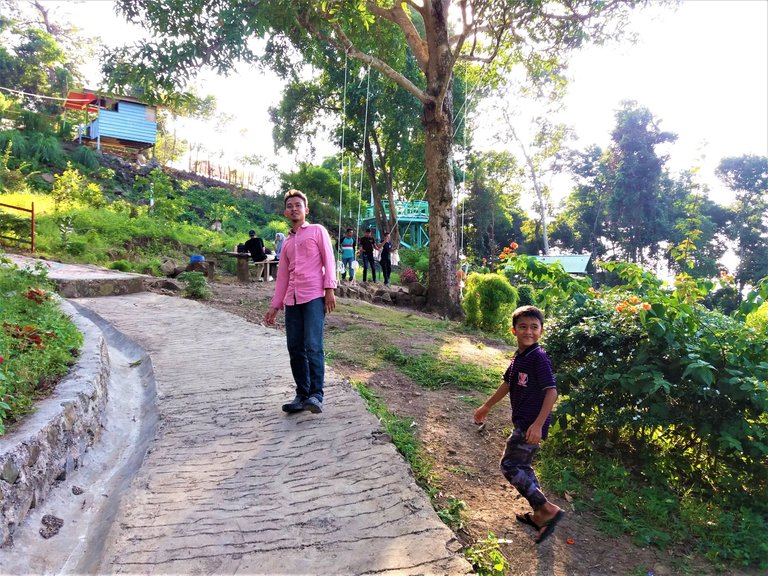 Named the Sarang Cave because there is a cave in which there is a swallow's nest and we had to walk down the stairs which amounted to 170 steps with a mountain height of almost 25 meters.
Here are some of our pictures and the view while below.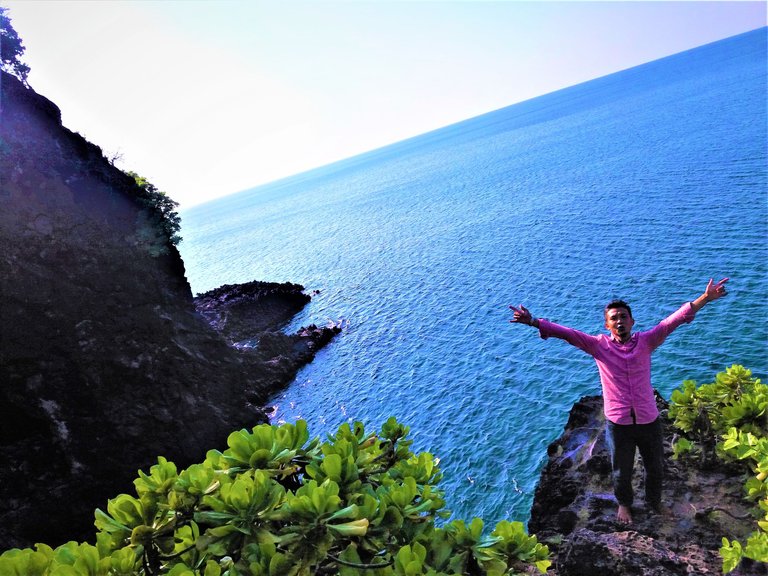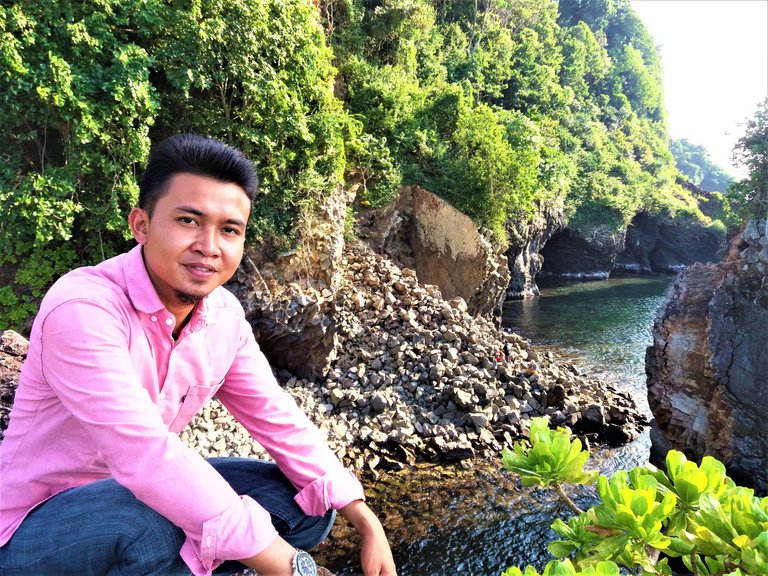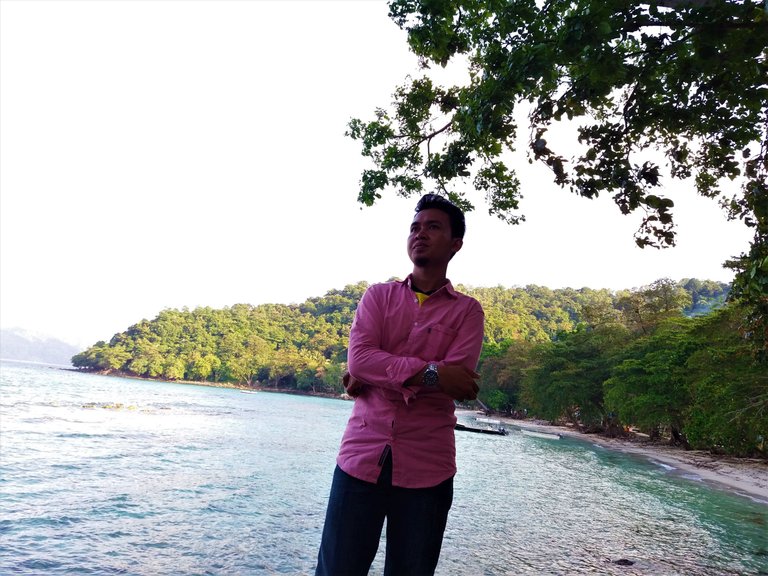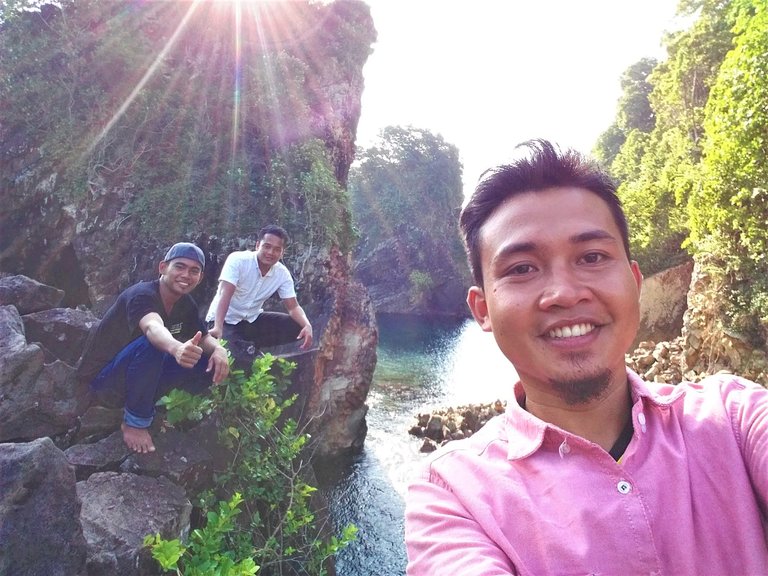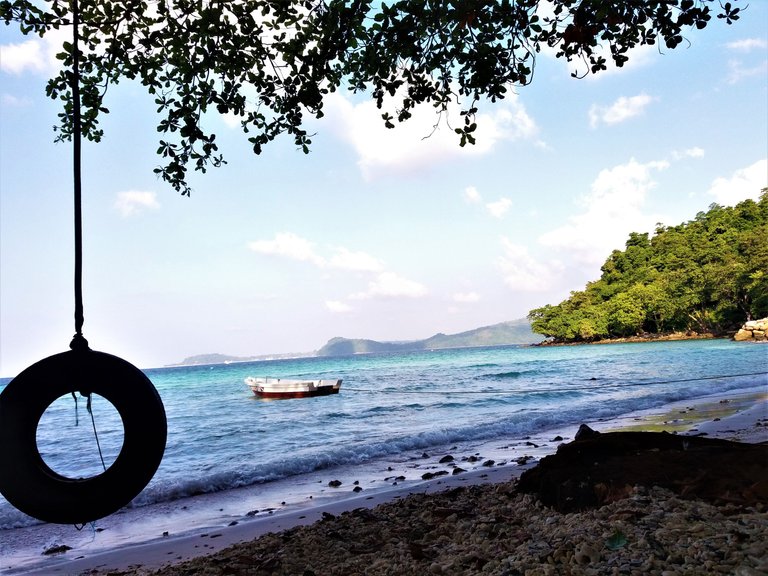 I lost a lot of pictures when I was there in 2018, such as photos when I entered and some photos of other sights there.
---
After we were satisfied playing there and had captured some pictures for us to keep until now, we moved on to our next destination, which was heading to Iboih village and crossing to Rubiah Island via Teupin Layeu beach which is not far from our current location.
Not long after that, we arrived at the edge of layeu beach and immediately prepared to cross to rubiah island which was located not far from the beach we were at, approximately 150 meters away. Because of the sea we were required to board a ship in order to be on the island.
We rented all the equipment we used including the boat we were going to ride.
Details of the price of the goods we rent include;
Boat Rp 100.000
Swimming Goggles IDR 20,000
Buoys IDR 20,000
Duck Feet IDR 20,000
GoPro Rp. 150.000
After we made payment for the tools we will use, we immediately left.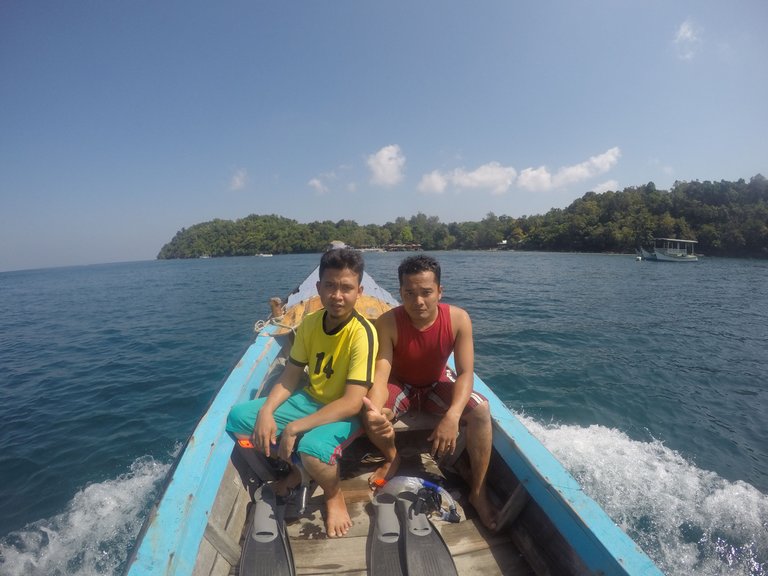 We just took the boat to cross for 10 minutes and we got there.
Here are some photos when we were there playing with the fish in the sea at that time.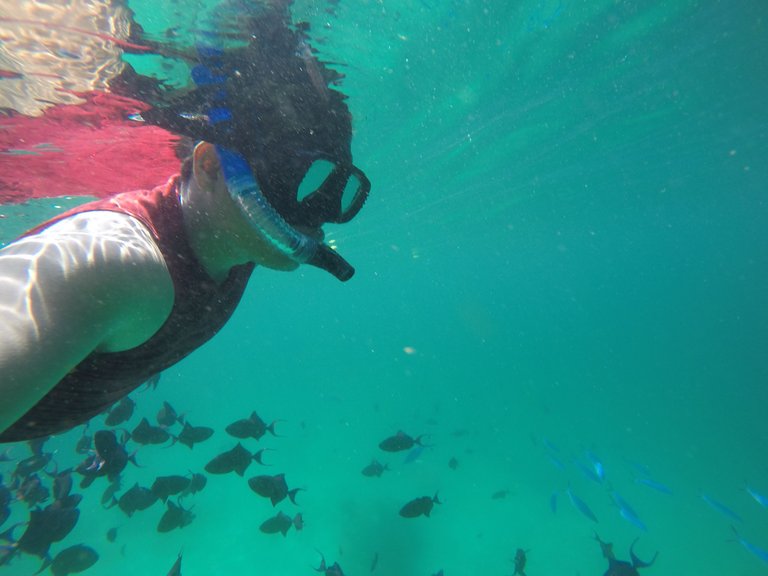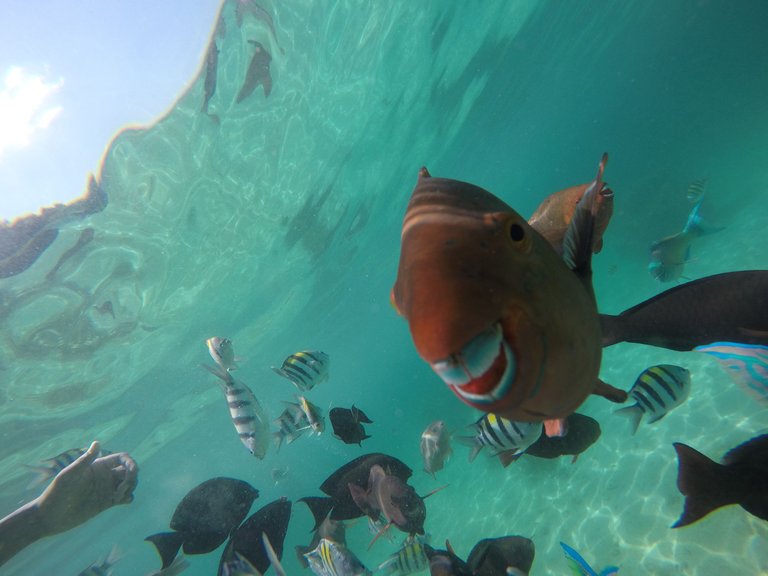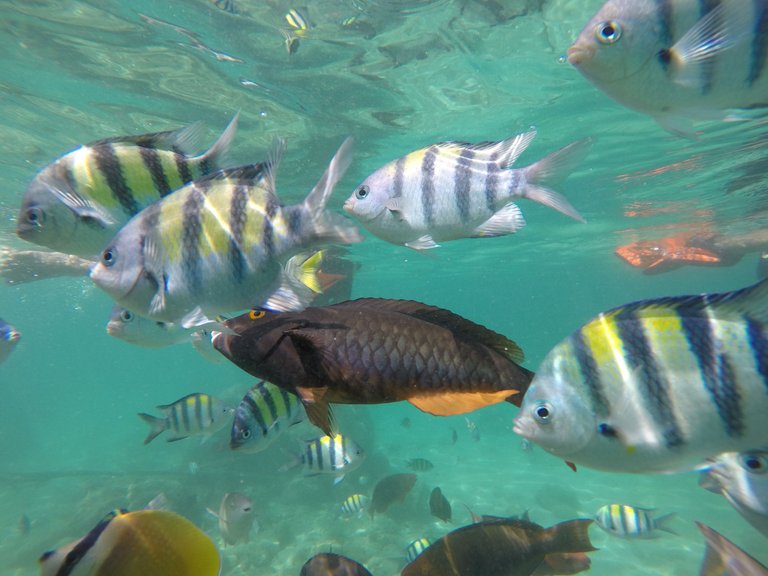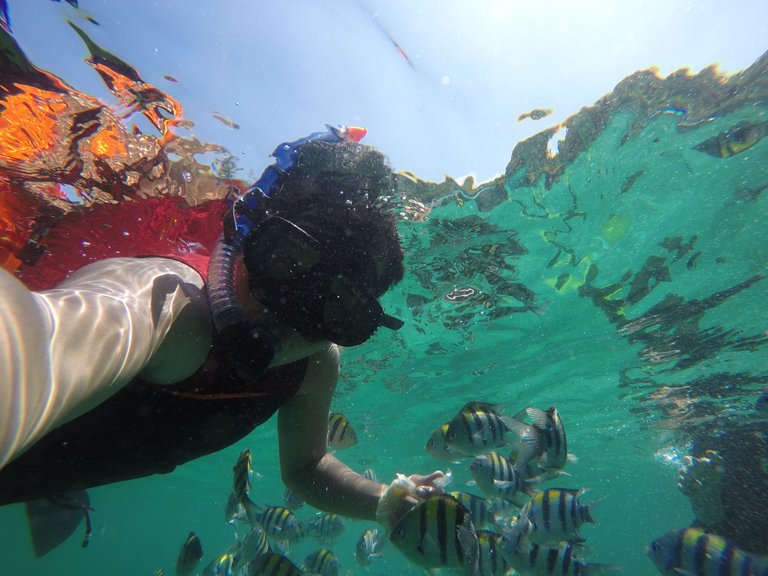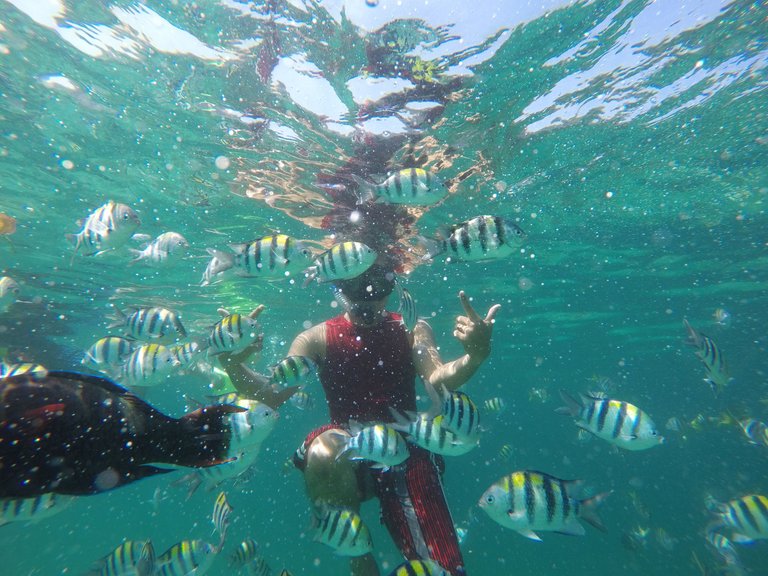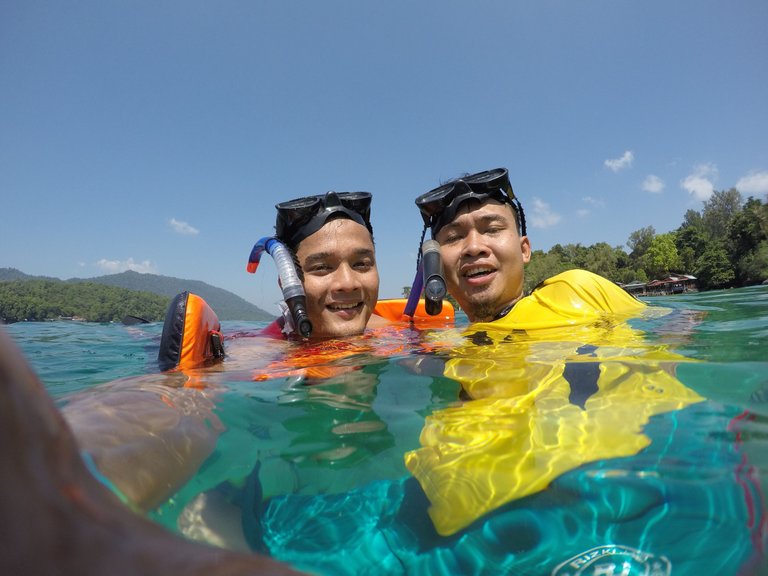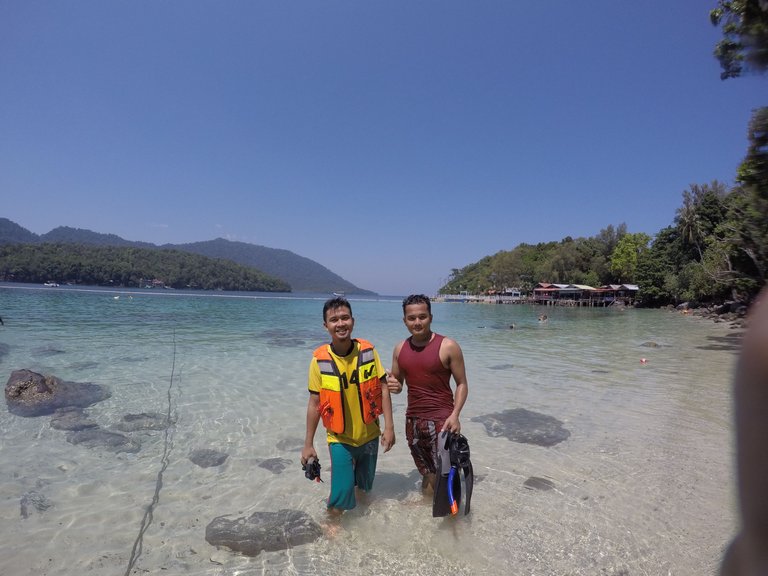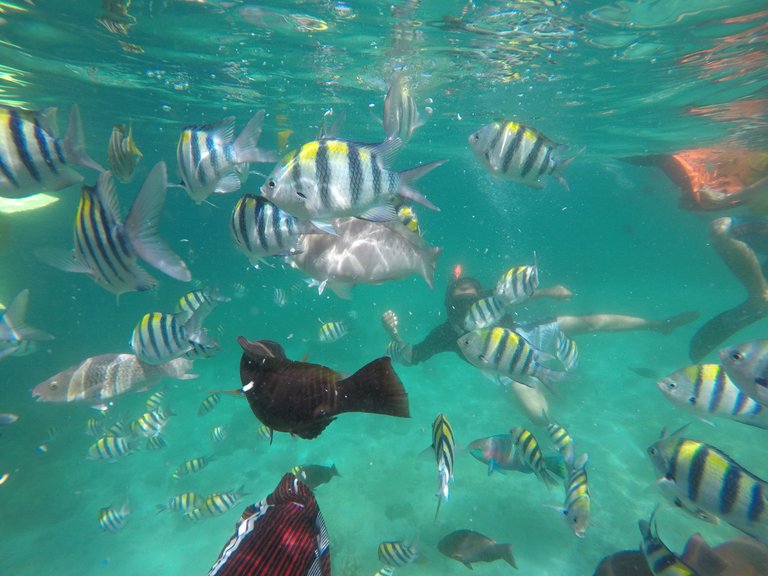 We had so much fun that time there together it made an unforgettable moment for us back then, and I'm sure if you were there you wouldn't want to go home.
It was getting dark and we decided to go home because there was one more place where we could see the sunset behind the mountain.
We immediately departed so as not to lose moment to see the sunset there. We felt very lucky because when we got to sunset when it happened and we were able to enjoy the sunset at that time and take some pictures for us to capture.
Here are some pictures of us at that time enjoying the sunset view at Cot Klah.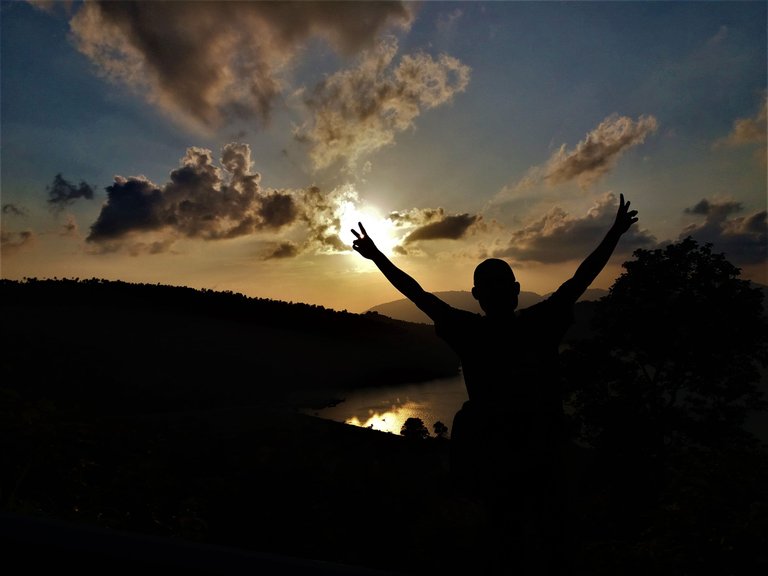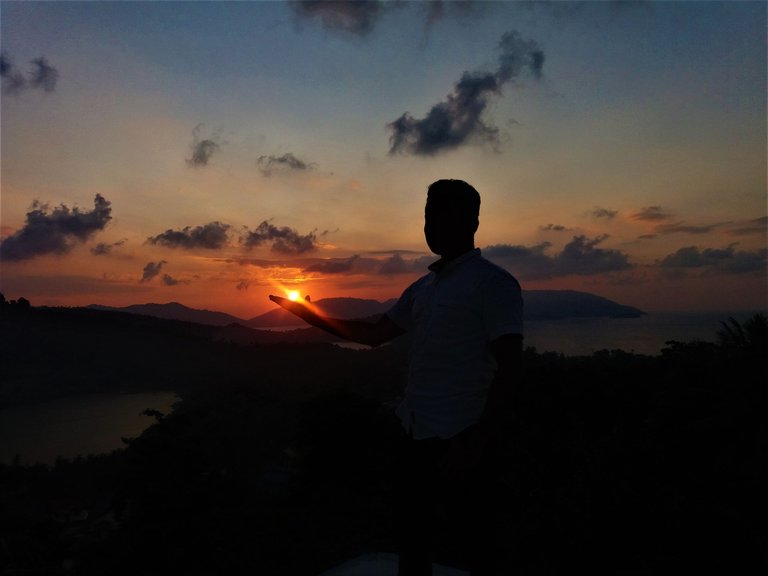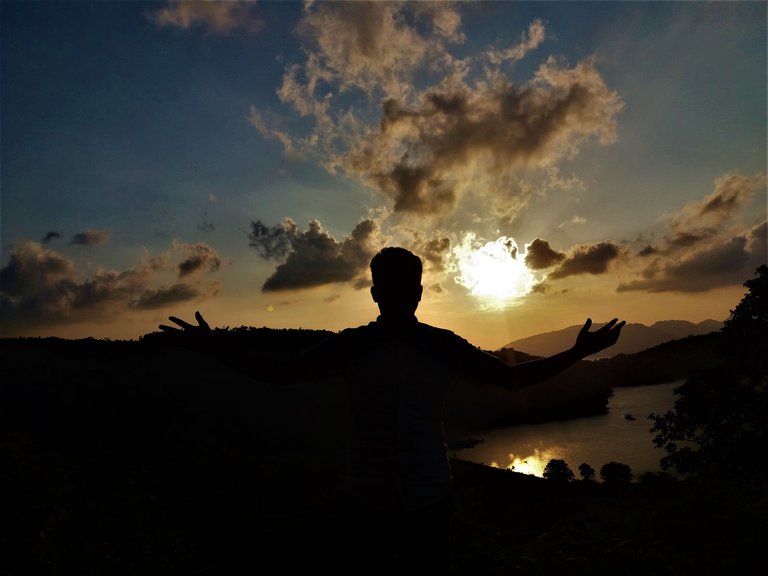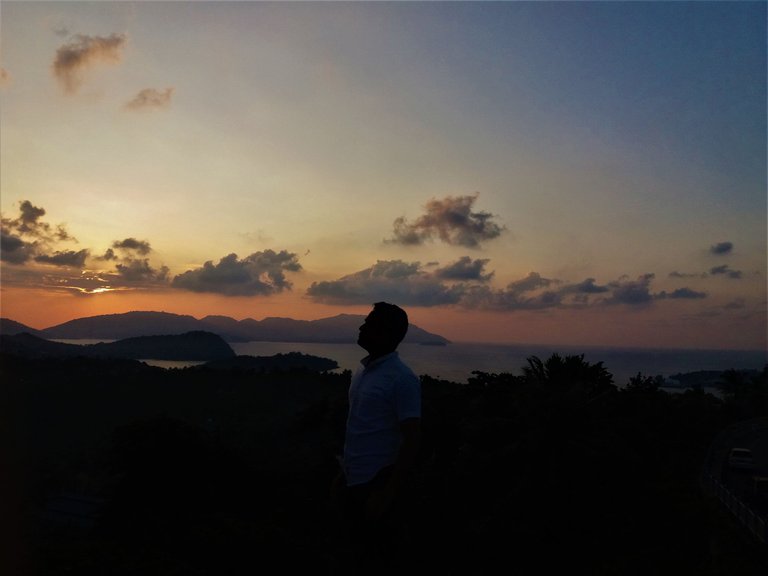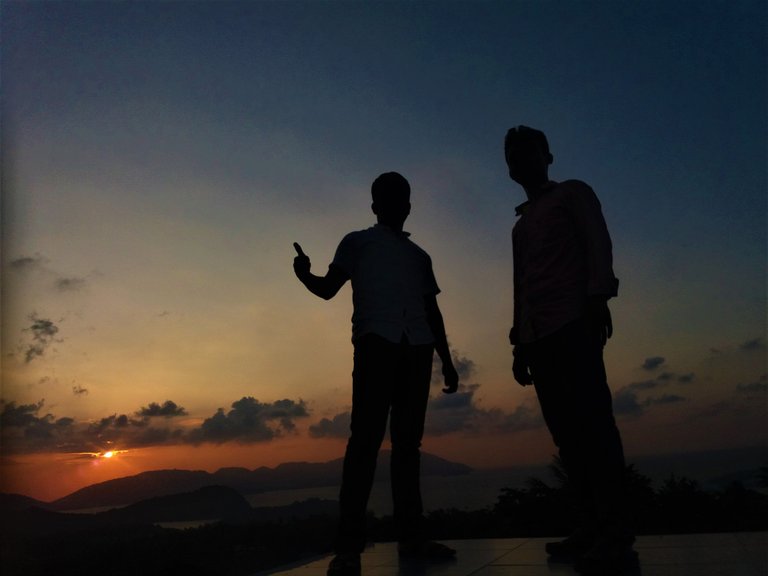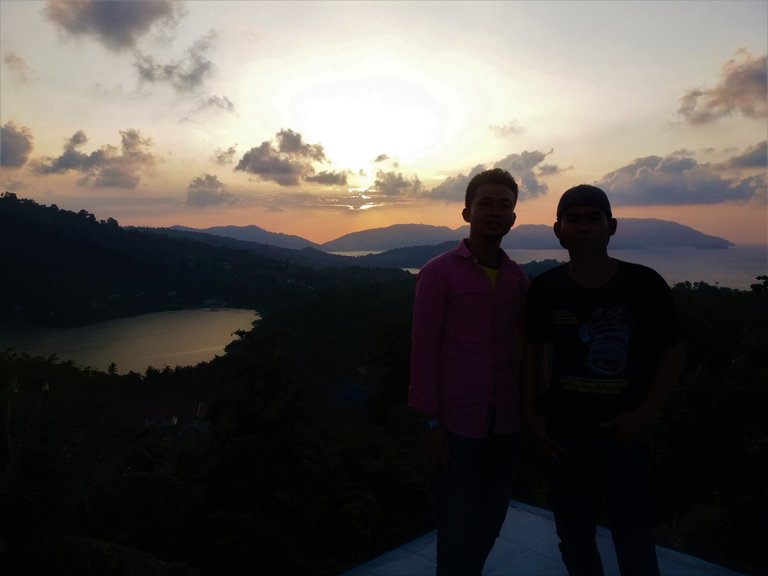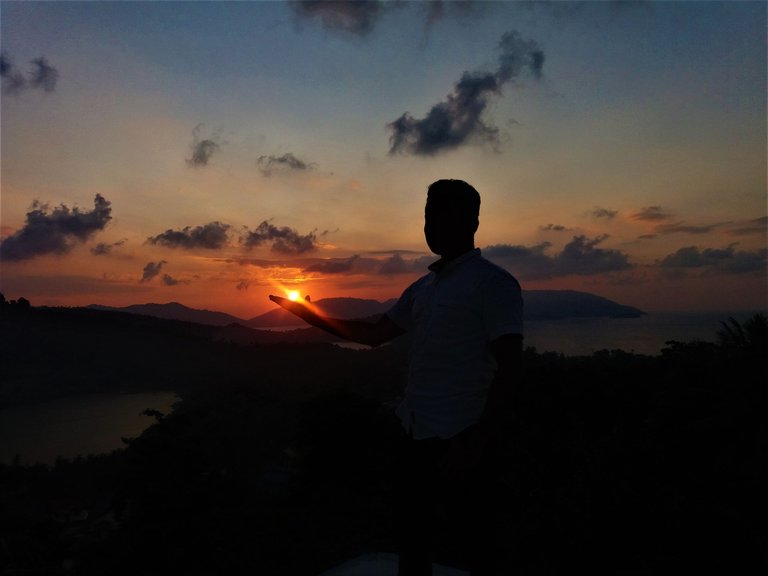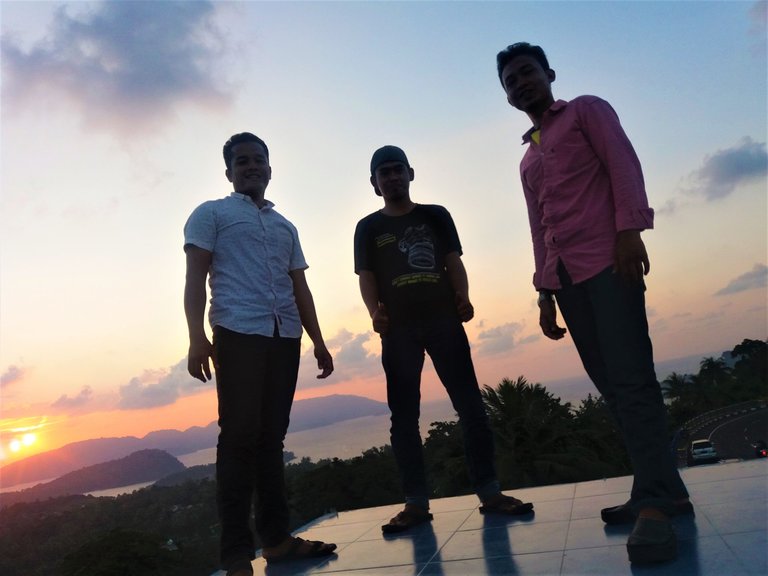 It was getting dark and the sunset had already set behind the mountain, we decided to go home and rest because we had a few more places to go because it was no longer possible for us to continue now because it was already dark.
---
The next day we headed to the eastern part of the city of Sabang, namely the Banteng area, a legacy from the Japanese during the colonial period, this location is located in the village of Ujong Kareung.
Here are some photos while we were there at the time.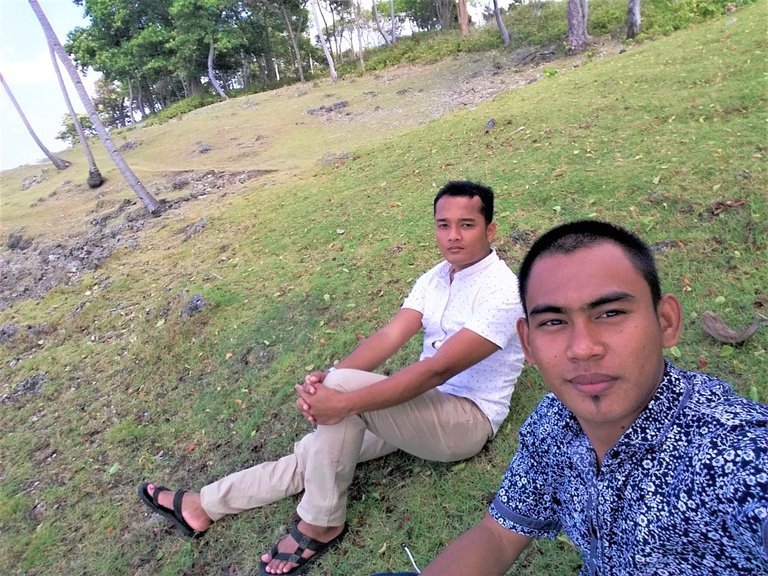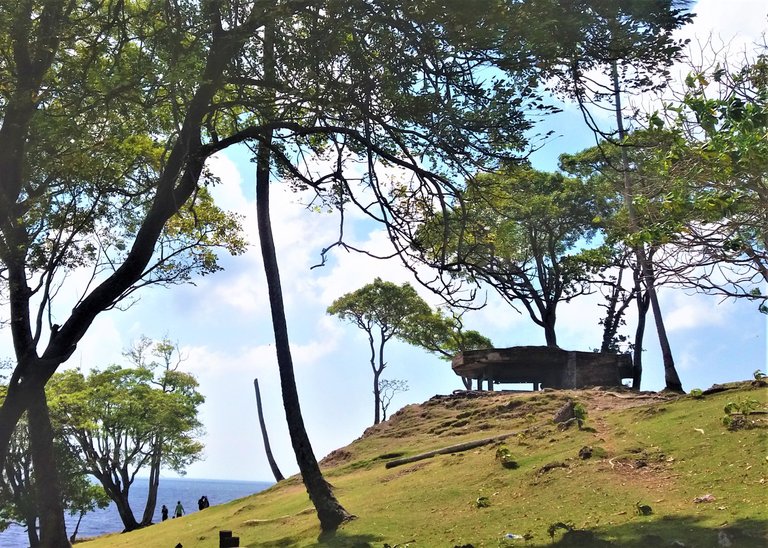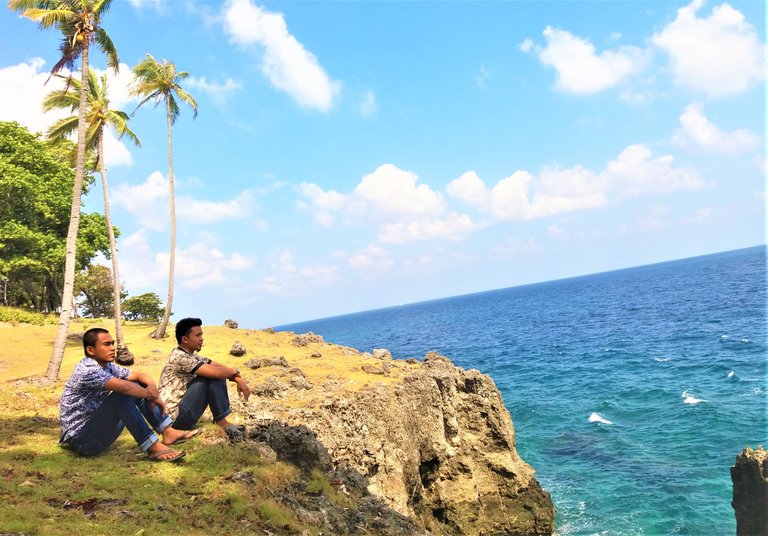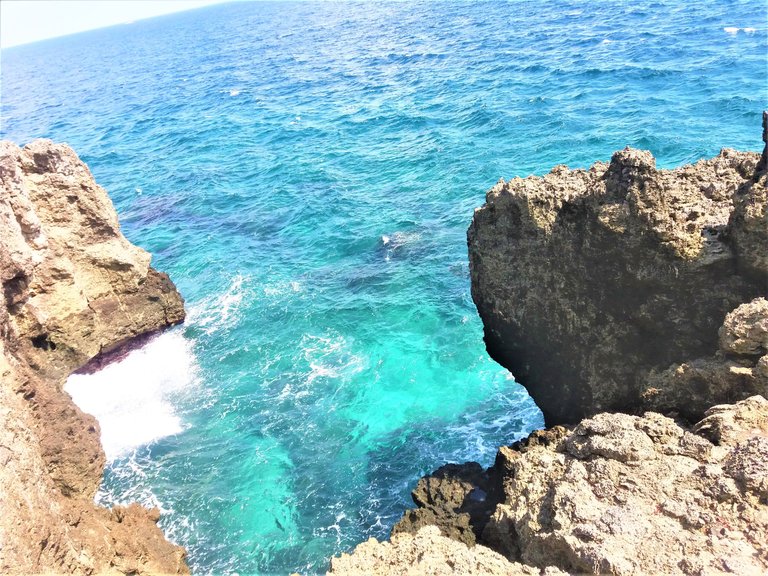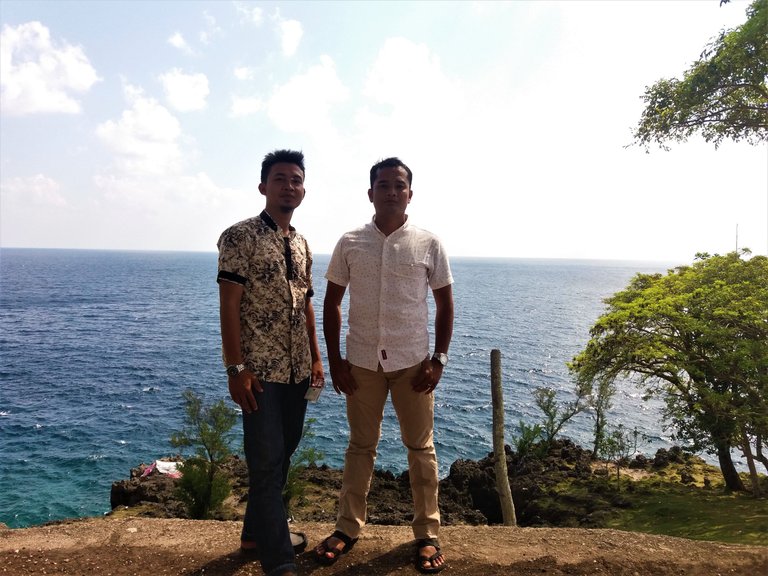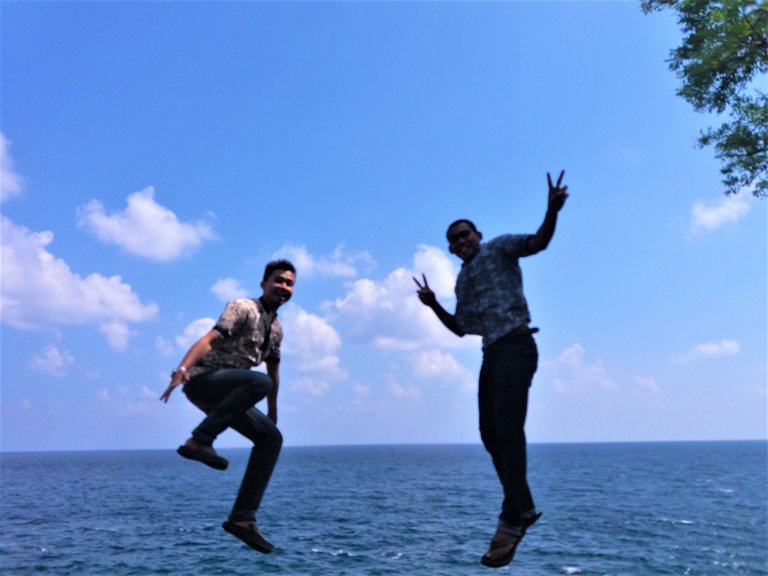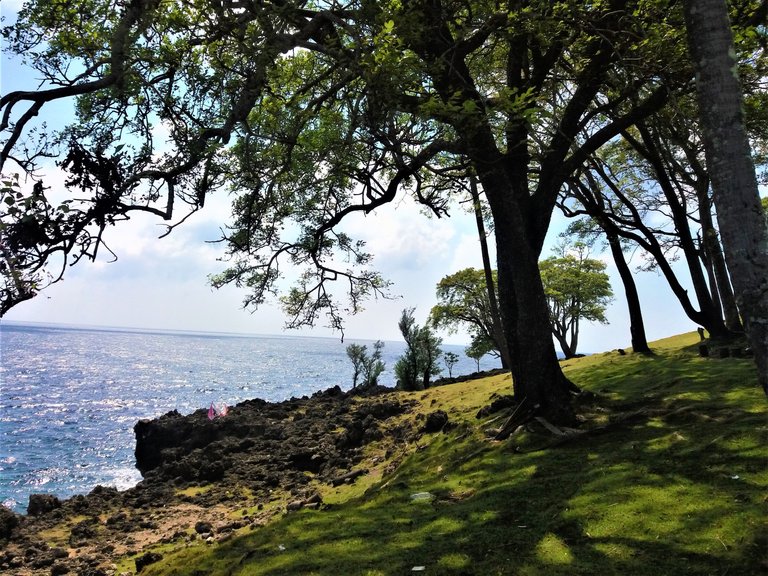 The atmosphere there looks very bright and we relax for quite a while there because it is very comfortable with the gentle sea breeze making us want to sleep.
After almost 2 hours we were there we rushed to the next place, namely to the beach of Sumur Tiga which is located in the village of Ie Meule. It is called the Sumur Tiga Beach because there on the shore there are three adjacent wells that were dug during the colonial period.
Here are some pictures of us having fun at Sumur Tiga beach.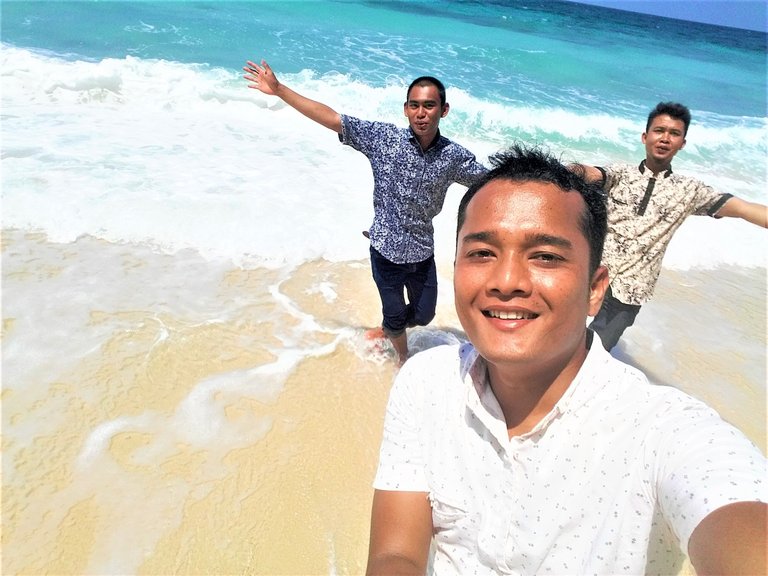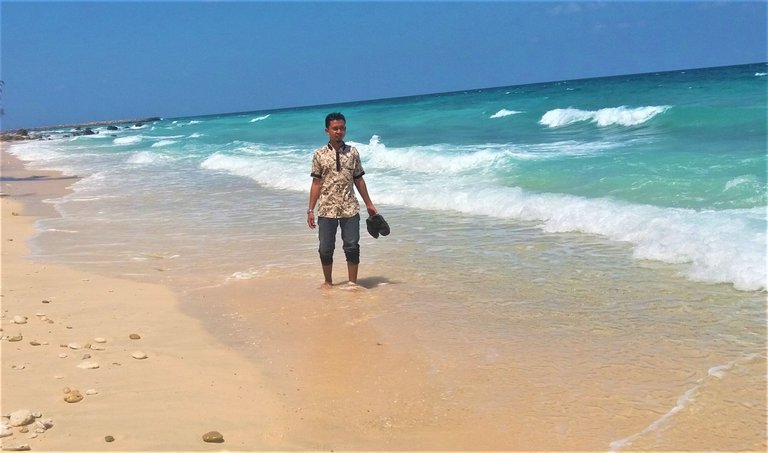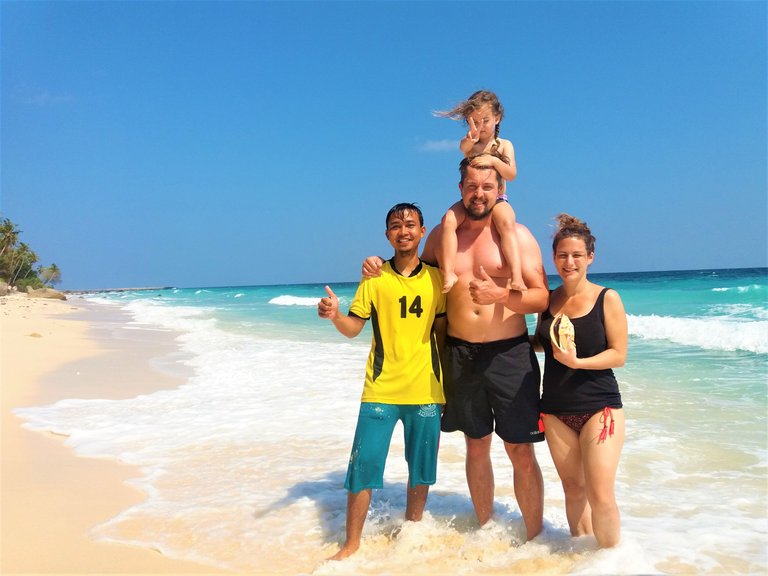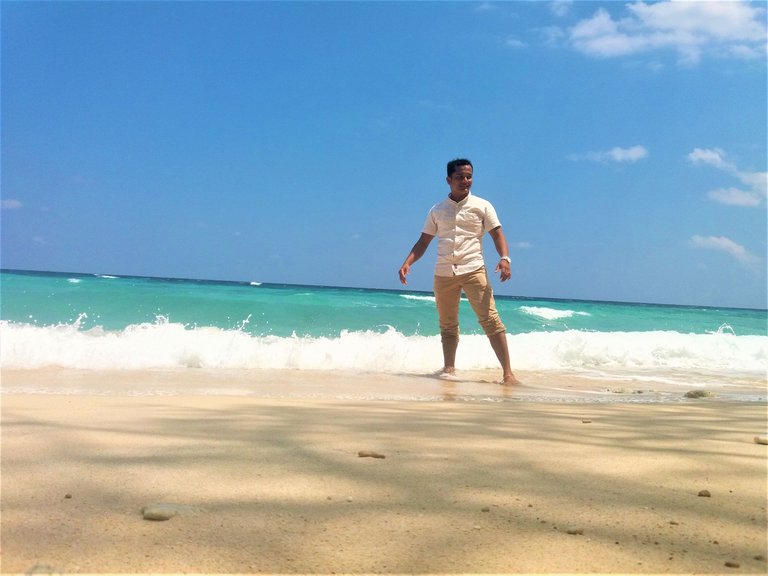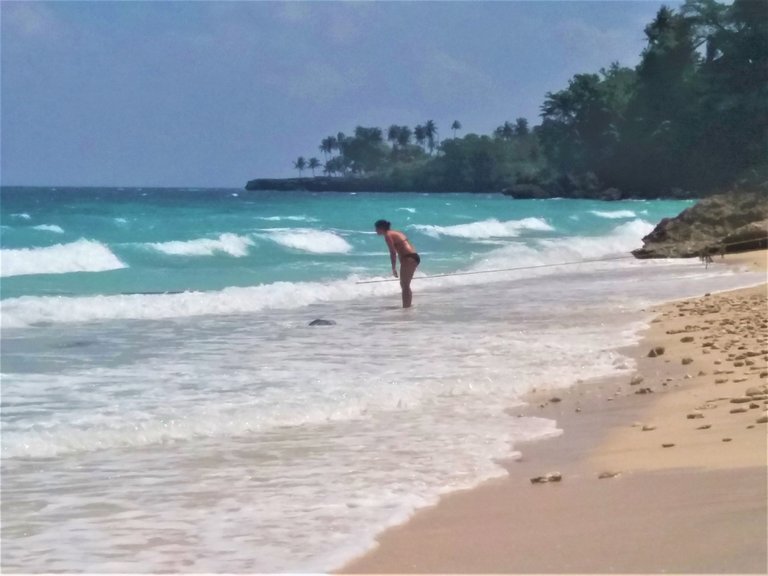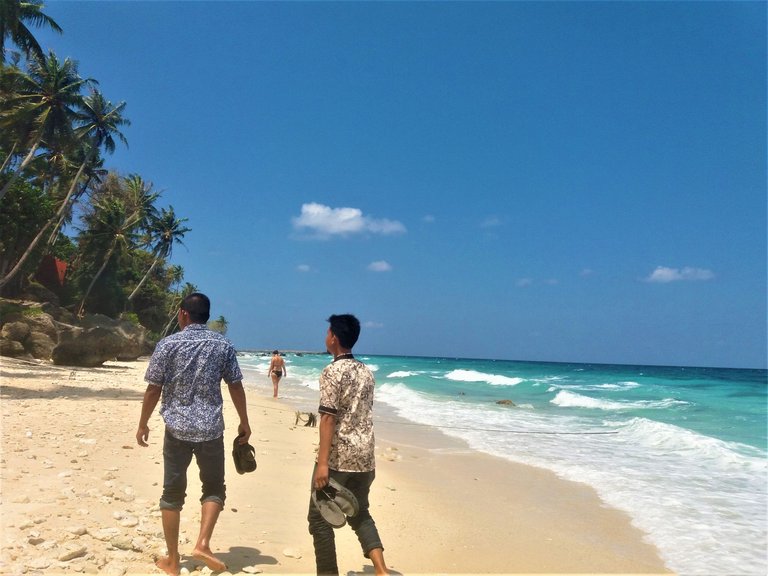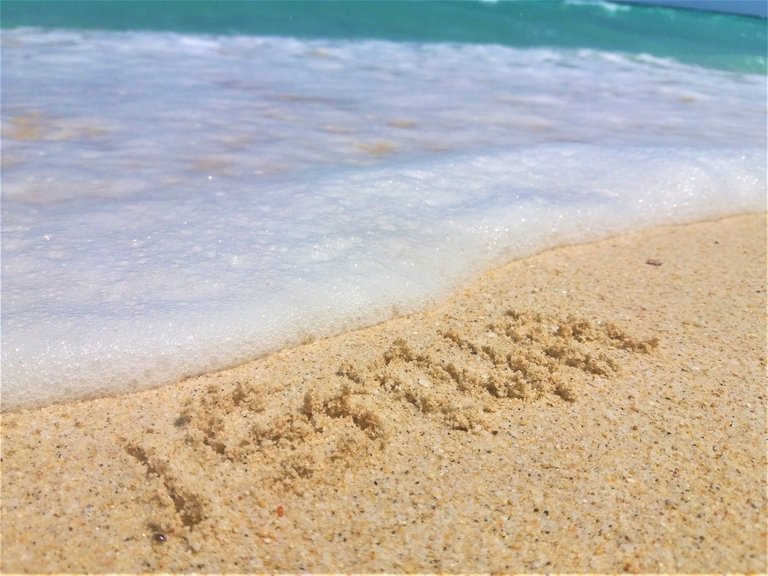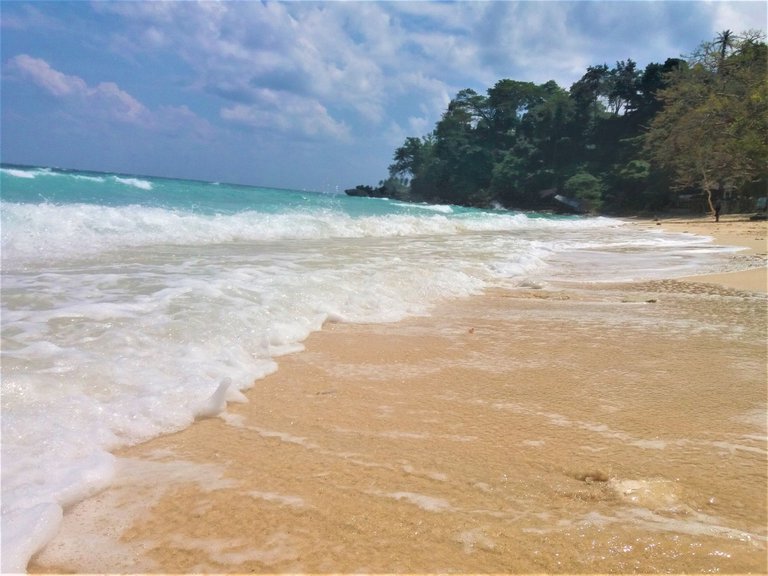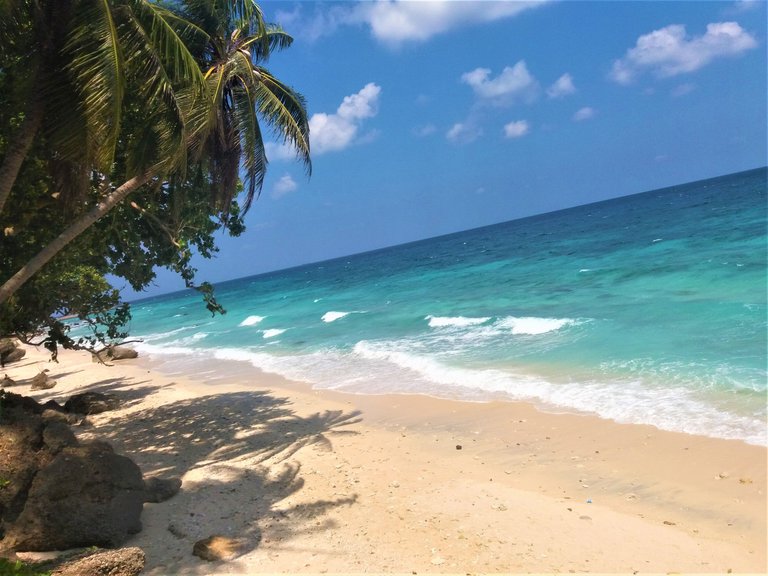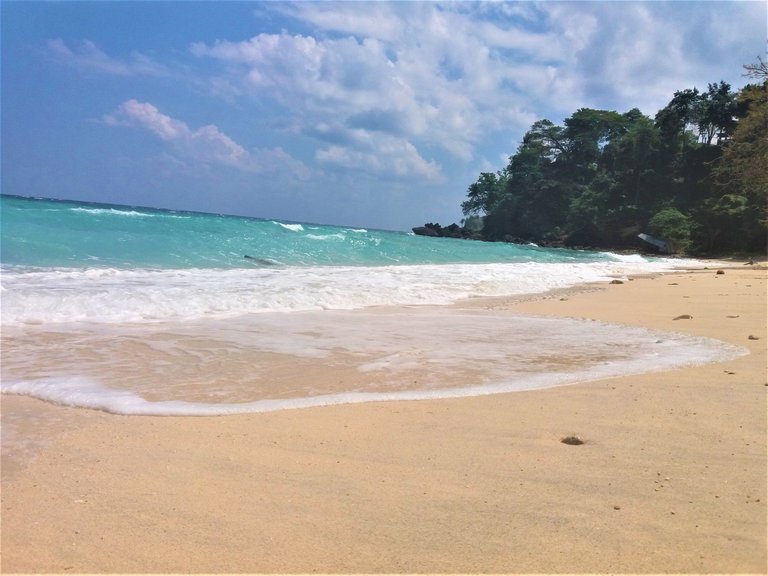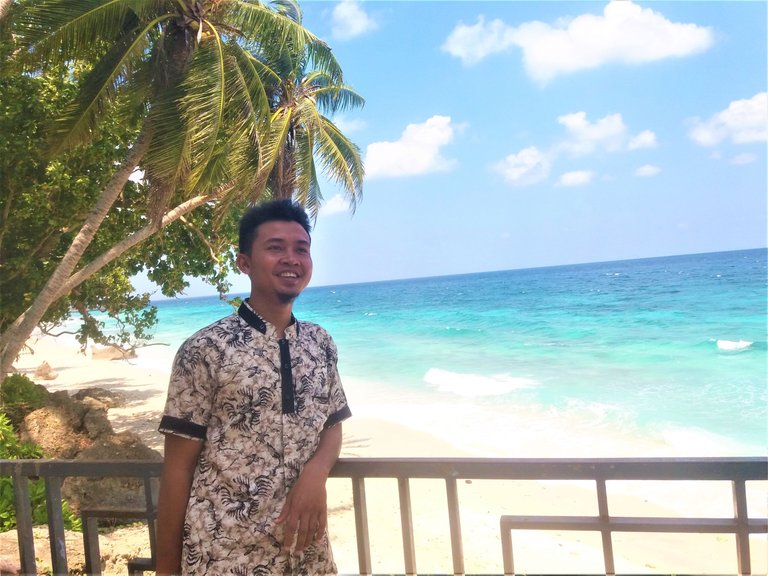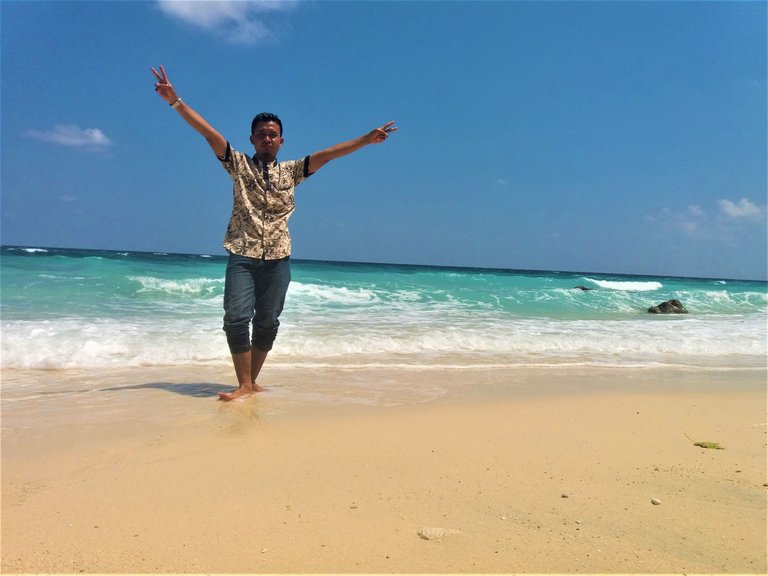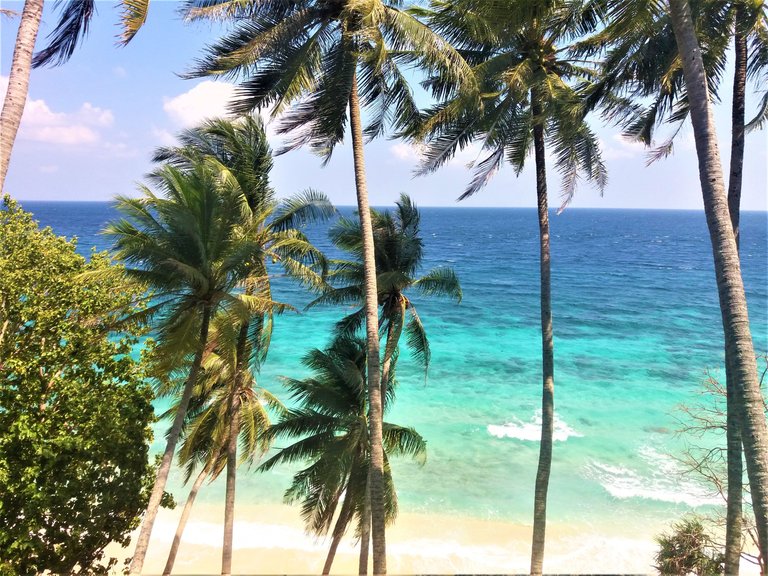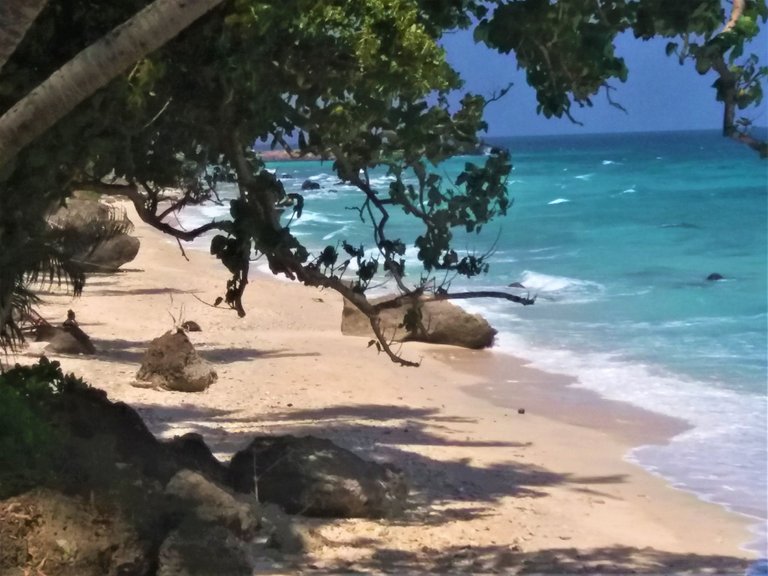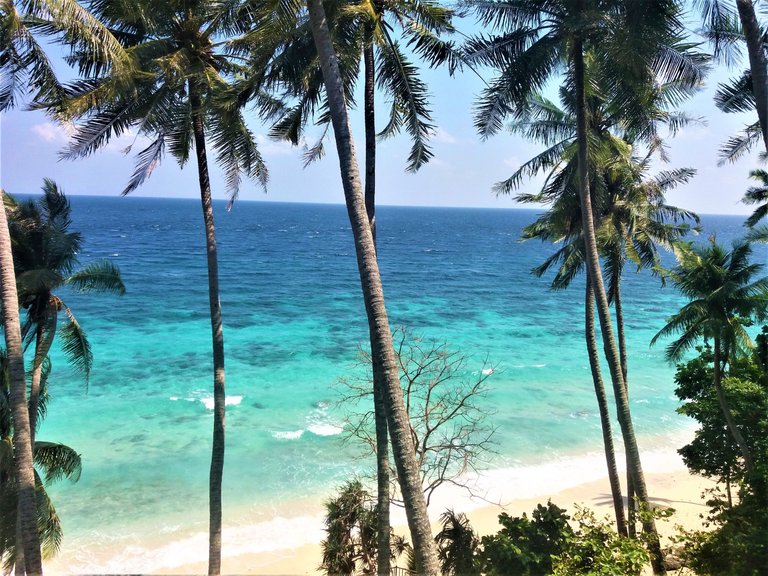 Those are some pictures of the happiness that we felt together at that time, I also felt very happy to be able to accompany my friend who came from Jambi for a vacation to Sabang City at that time.
I took all the pictures above using my own smartphone at that time and there are some pictures that were taken using an underwater camera, namely a GoPro.
That's my post today on The Weekend Community, I'm happy to be able to share happy stories with my friends in this community Thank you I say to all of you who have stopped at my post, I hope you like it.
Best regards @walad
---
---