Bad Cop No Donut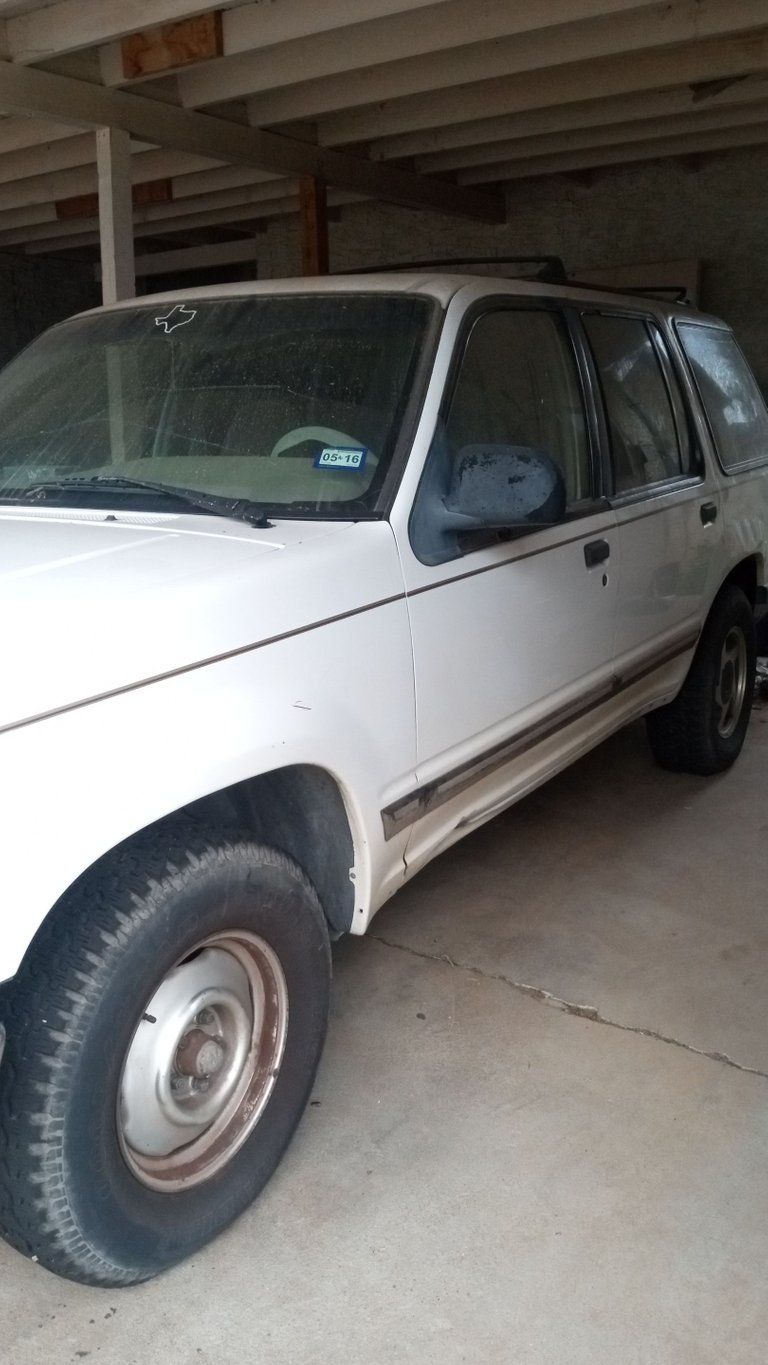 This photo was taken with my Samsung
This is in response to @gwajnberg's
post.
I do not remember the specifics of the event but I have to begin with a story that was told to me years before.
We (I can not remember who all it was) were sitting around talking when one woman chimed in with a story she had been told.
A man was driving over the speed limit in a hurry to get somewhere and he had his young daughter in the passenger seat next to him when he noticed flashing lights in the rear view mirror. He pulled over and rolled the window down so that when the officer approached they could talk.
In the brief conversation the driver had with the officer he was told he had been speeding and would be getting a ticket. The officer went back to his car then came back to the drivers vehicle with the ticket. Before the officer could walk away the little girl chimed in, "Bad cop, no donut".
Apparently this amused the officer as he took the ticket back and tore it up.
Well I was driving back home with my own daughter in the passenger seat. It had been raining so there were not a lot of vehicles on the road. I was a distance from the next light and was not speeding when I saw the light change and the car ahead of me put on his breaks. We were far enough apart but I instantly got a bad feeling. I tried to slow down but my breaks barely grabbed. I tried pumping them to stop but I still collided with the car in front of me. My vehicle was not damaged but the car's rear was.
I called the police and reported the accident. I was told to pull off into the parking lot of the nearby business. We sat and waited for almost an hour. I called them back and said I was right down the road from a police station.
Five minutes later a young officer showed up and took the report. He told me that even though I was at fault he was not going to write me a ticket. I was relieved. That is until my daughter spoke up.
"Bad cop no donut"
I was shocked and scared at the same time. I looked at her then the officer to see his reaction then back at my daughter. The officer started laughing. He said "This is the 20'th century. We don't eat donuts, we eat bagels."
I could not believe my daughter at 12 would do that. We still joke about it to this day.
---
---