I Challenge You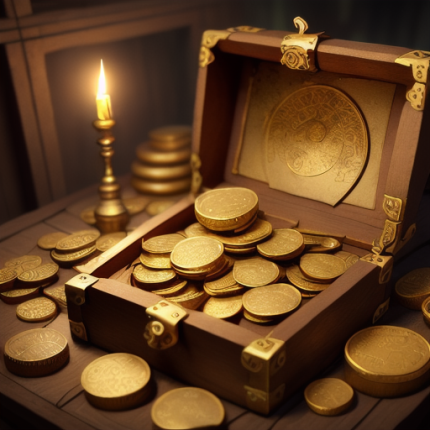 image created using stable diffusion
Yesterday was pypt Thursday. After participating I then went to do some hive curation. Some how I ended up on Twitter and came across some IPFS news. I jumped on this topic. You can find that post here.
After I posted it I went to discord and decided to share it in a few hive servers. I noticed in the terminal that a lot fewer people are sharing in the #hive-promo-redfish channel. I said as much in main chat and @wesphilbin mentioned he noticed that as well and dropped...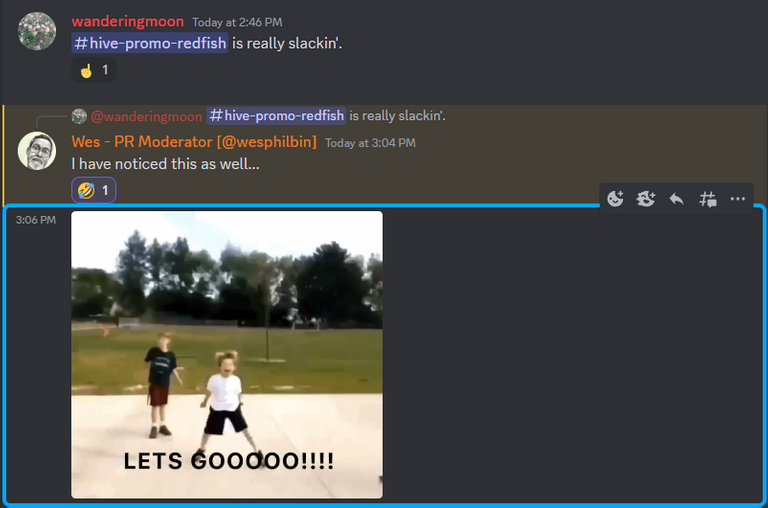 discord chat screenshots
I decided to offer up 20 pimp for any redfish in the terminal discord. All you have to do is write a daily post on ANY hive front end then share it in the #hive-promo-redfish channel. There may be more depending on whether someone sees this and wants to add to what I am offering.
Just think of this as a way to help yourself grow your account. I have posted everyday this month and will be recieving my third monthly author badge in less then seven days.
Daily posting is possible, you just have to set a daily intention to write and there are SO many comunities that offer suggestions in how to accomplish this. The easiest may be a five minute free write. Do not forget why the blockchain exists. It is because we became tired of being the product and having our creativity claimed by platforms that had their own best interests in mind.
If this gets the attention I hope it gets i may make this a weekly thing. I would also LOVE to start sponsoring people with hbi shares. If you don't know what that is read more here.
---
---