Sunday Preaching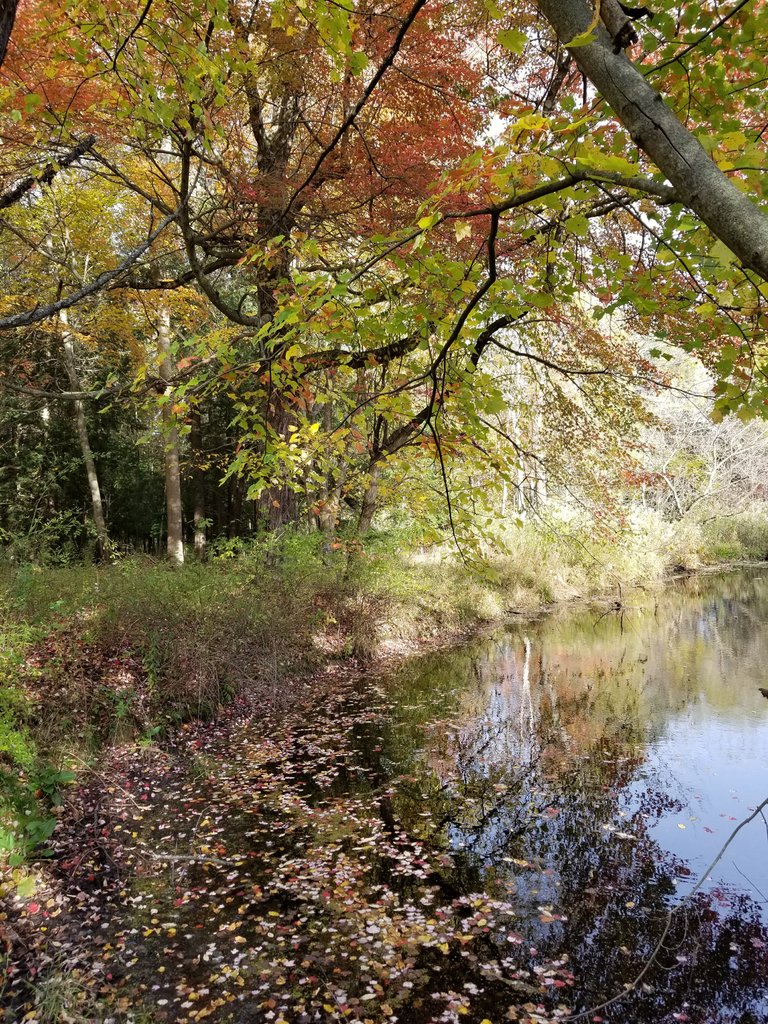 The pond out back of the house where we are also clearing brush to eventually build our house by.
I woke with a groan and some unexpected aches from yesterday's outdoor clean up project. My husband is in full swing landscaping mode. I don't know where he gets the energy. We're not spring chickens, but he is determined to get the work done and he is doing the clean up using the new/used Ford tractor and brush hog.
The tractor has had a few mechanical issues and the yard work halted on a few occasions, but he did a big sweep on the front part of the yard. Yesterday we needed to rake and haul the cuttings from a few days ago out back to a growing burn pile.
I can't remember when I did that kind of physical labor. Thank God Jeff purchased a wheel barrow, but a wagon of some sort would have made short work of that job. I believe I ran the wheel barrow over twelve trips. The ground is not smooth so the trips required added effort. On a side note, while brush hogging out back on a new patch out back he uncovered a hay wagon. It's buried beneath brush and weeks. Jeff is excited with the possibility of restoring it. First step will be pulling it out of the place it's sitting for decades.
Despite waking to my many body aches and a large wave of accompanying nausea this morning, I was motivated enough to go to church to listen to the good preacher. The message today was addressing fear and I was encouraged. I'm grateful for my preacher. I've known Pastor Alquist since I was 19. Way back then he was my Sunday School teacher.
Years ago, I moved away from the church and out to the county. I missed the preaching and the fellowship of my church. Sore or not, I want to go to church now. Church is an hour away, but worth the drive.
I hope you had a good Sunday. Thanks for reading.
This is my five minute freewrite
using prompt the good preacher by @mariannewest.
---
---